Modern Style Privacy Fence
Enhance your property's curb appeal with stylish and modern horizontal wood fences. At Milwaukee Fence Finders, we specialize in top-quality craftsmanship and design, offering an array of customizable options to suit your specific needs. Our horizontal wood fences provide a unique and contemporary aesthetic, perfect for those seeking a fresh take on traditional fencing. Made from high-quality, durable materials, our fences are built to last, ensuring your investment is worthwhile. Browse our selection of horizontal wood fences today and discover the perfect design to complement your Milwaukee home, while enjoying unparalleled service and expertise from our team.
Love this
Horizontal

style fence? Let's quote it…
Let's dive deeper into the details




#1 – High-Quality Cedar:
Enhance your Milwaukee property with horizontal wood fences made from premium cedar, known for its durability, natural resistance to decay, and stunning appearance, ensuring long-lasting beauty and performance.
#2 – Stainless Steel Fasteners:
Our fences are built with stainless steel fasteners, offering superior strength and rust resistance, ensuring your horizontal wood fence remains secure and maintains its aesthetic appeal throughout its lifespan.
#3 – Hourglass-Shaped Post Holes:
Experience the stability of our unique hourglass-shaped post holes, designed to provide exceptional support and prevent post movement, guaranteeing a sturdy and long-lasting fence for your Milwaukee property.
#4 – Expert Craftsmanship:
Trust in our meticulous construction process, where attention to detail and the use of high-quality materials ensure that your horizontal wood fence not only looks stunning but also stands up to Milwaukee's weather conditions.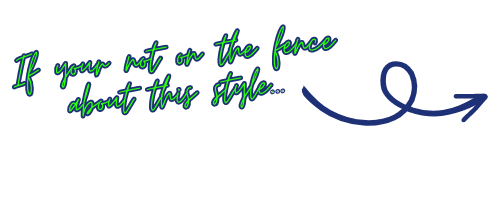 How long will my wood fence last?
The lifespan of a wood fence can vary depending on the type of wood, the climate, and how well it is maintained. Generally, a well-maintained wood fence can last anywhere from 15 to 30 years.
Can a wood fence be painted or stained?
Yes, wood fences can be painted or stained to achieve a desired color or finish. This can also help protect the wood from moisture and UV damage. Milwaukee Fence Finders is one of the only companies that offer pre-staining on our cedar fences.
How much does a wood fence cost?
The cost of a wood fence can vary depending on the type of wood, the height and length of the fence, and other factors. Generally, wood fences are a more affordable option compared to other materials like vinyl or wrought iron.
How do I maintain my wood fence?
Proper maintenance is essential to keep your wood fence looking its best. This includes regular cleaning, staining, and sealing to protect the wood from moisture and UV damage. W