Waukesha Fence Finders – Fence Installation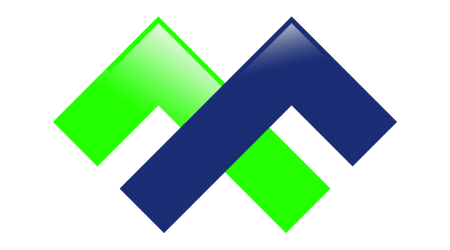 Fence Installation in Waukesha
Want to skip the hassle of calling or emailing? No problem, we've made it easy to schedule an in-person fence estimate in less than 60 seconds online, just click HERE!
Our Waukesha Office Location
Stop in to our office to view samples, displays and discuss your fencing project.
Fence Finders LLC
1290 Lincoln Avenue
Waukesha, WI 53186
Waukesha Sales Phone: 262-623-7347
Waukesha Area's Best Choice For Fences
Serving the Waukesha, WI area, Milwaukee Fence Finders installs and designs gorgeous, durable residential fences and commercial fences built from high-quality materials, sourced with the environment in mind. Choose from our selection of more than 200 styles as we work with you to design a fence that complements your home's or businesses' aesthetic style and budget — all while providing nothing but the best customer service along the way.
Unsurpassed Service and Consumer Education For All Types of Outdoor Projects
Milwaukee Fence Finders has the tools, skill, and knowledge to help you find the perfect fence for your home. And unlike most companies, our team is committed to treating you like a person instead of a client.
Throughout our process, our main goal is to ensure we give you top-notch fencing solutions and services by taking a personalized approach and getting to know you and your needs hands-on and in-person. Once we understand the specific aesthetics, feel and purpose you have envisioned for your new fence, we'll be able to assist you in making the best decision for your fencing materials.
In fact, Milwaukee Fence Finders not only provides amazing commercial, residential, and specialty fences; such as pool and garden fencing to the Waukesha area — but we also have a team of professionals who work to exceed industry standards.
Let us install and repair your fence with tremendous skill. We're the number one fence installation contractor in the area and we don't just install fences, we also repair them! We love to design, install and repair wood, aluminum, and vinyl fences throughout Waukesha County. You can trust Milwaukee Fence Finders to provide a 5-star experience each and every time.
That's why, when you choose your fence install services from us, you can always remain positive that you made the best decision possible.
Helpful Resources for Fence Installation
Installing a Cedar Privacy Fence
Do you want to give your property a private, secluded feel? Cedar privacy fences are one way to do that. Privacy fences provide a buffer between your property and the outside world, which can be a great way to take the edge off and make your property feel more like home. Cedar is a popular option because it naturally resists decay, insects, and rot. Cedar wood is also naturally resistant to weather, so it does not warp or deteriorate over time.
Chain Link Fence Installation Waukesha
Installing a chain link fence is a beneficial way to improve the security and value of your property while adding an attractive, low-maintenance option for containing pets or children. Chain link fences are an economical option that can be customized to meet the needs of your family. The purchase and installation of a chain link fence is a relatively quick, inexpensive project that will add value to your property. A chain link fence can be installed and customized to accommodate any size property and can be easily modified to meet the needs of your family.
Aluminum Ornamental Fences
There are a number of different types of fence material that homeowners can choose for their home. One common choice is aluminum. With an aluminum fence, homeowners get the benefit of a product that won't rust, won't require painting, and can be installed in just a few hours. Of course, there are other advantages as well. Here are five great reasons that homeowners should consider aluminum for their next fence project.
1. Lightweight and durable
2. Low maintenance
3. Customizable, one-of-a-kind design
4. Lower installation cost
5. High-end appearence 
Wrought Iron and Steel Fences for Security
There are many reasons to install a wrought iron fence around your property. For one, it can provide you with a sense of privacy. Plus, it can also add architectural aesthetic value to your home. If you live in an area with a lot of trees, a wrought iron fence is a great way to keep animals and other people from intruding on your property without blocking the view of nature. Lastly, a fence can also offer some protection from animals. We offer free estimates on wrought iron fence installation, so don't hesitate to give us a call today!
Pool Fence Company Near Waukesha
Achieving the right level of safety in your pool area is not only important but a must. Why? Well, there are many reasons. Firstly, you want to keep your swimming pool safe from accidents and injuries. The last thing you want is a child or pet to fall in by accident. With a fence, you can make sure that doesn't happen. Secondly, you want your pool area to be safe for you and your family. The last thing you want is to slip on a wet surface and fall into the pool and potentially injure yourself. A fence will help protect your entire pool area. Lastly, you want to be in compliance with all local laws and regulations, most of which require a fence.
Privacy Fences for Any Application
Looking for a fence installation in Waukesha? Privacy fences are an excellent choice for yards that need to keep small children and pets safe from nearby traffic, or if you want to add some elegance and privacy to your property.
Vinyl Fencing
A well-maintained fence or wall can do wonders to improve the appearance of your property. Beyond the aesthetic, fences can serve a variety of purposes, from keeping pets in or out, to blocking noise or traffic. If you're looking for a way to improve your privacy, a vinyl fence might be just the thing.
Browse some of the vinyl fence styles and colors we offer using the online design tool! Click the preview below.
Wood Fence
Wooden fences are the most requested style of fence in the Waukesha, WI area. Western Red Cedar, Ash and Pine are all commonly used to build beautiful and long lasting fences for homes and businesses alike.
Aluminum Fence
Aluminum fence offers some of the most attractive styles of fencing in the industry. Over 50 styles to choose from!
Chain Link Fence
One of the most affordable and practical fencing options for both residential and commercial applications. Available in several common heights, including: 3′, 4′, 6′ all the way to 12′ and higher for custom projects.
Cedar Fence
Not only beautiful but also one of the most practical fences for home fence installations. Cedar wood possesses naturally occurring oil compound that give it a water resistant property.
Ornamental Fence
When aesthetics and practicality collide, ornamental decorative fencing can provide a great solution to both commercial and residential fencing solutions.
Deer Fence
Keep deer out, or in… when you need an affordable fencing option for large spans deer fencing maybe the way to go. 
Protect you flower or vegetable garden with a lattice or wire fence. Simple and inexpensive to install.
Metal Fence
For those looking for a fence with extreme durability, customization and longevity. Custom welded metal fences are a great choice for industrial fencing applications.
Picket Fence
Transform the looks of your home all while adding the great safety features of a pet or child fence.
Privacy Fence
Dozens of fence options available for Waukesha residents and businesses looking for privacy.
PVC Fence
PVC fence, one of the increasingly popular fence choices for home and commercial fencing applications is affordable, durable and visually pleasing.
Split Rail Fence
Installing split rail fencing is a simple solution to defining property lines, distiguioshing gardens and flower beds or as a simple decortive accent to your yard.
Vinyl Fence
This synthetic fencing material is available in a wide array of colors, textures and is a great choice for areas exposed to high levels of UV sunlight.
Fence Repair Services from Mukwonago to Oconomowoc & everywhere in between
Let a professional take a look at your damaged fence, we'll devise a plan for the best and most affordable solution to get your home or business fence looking and functioning as good as when it was first installed.
Repairing a fence can be as simple as replacing a couple of damaged pickets or as complex as multiple post replacements and re-leveling entire stretches of fencing.
Don't let inexperienced handyman companies fool you by charging thousands for repairs! Many times, Milwaukee Fence Finders can offer entire fence removal and replacement for around the same cost as fence repairs.
Fence and Gate Repair Services in Waukesha County
Fences and gates are crucial for security and property values. They also provide privacy and can be a real asset to the property's curb appeal. Wood fences and gates deteriorate over time so they need to be repaired periodically. Our team is experienced in a wide variety of fence and gate repairs.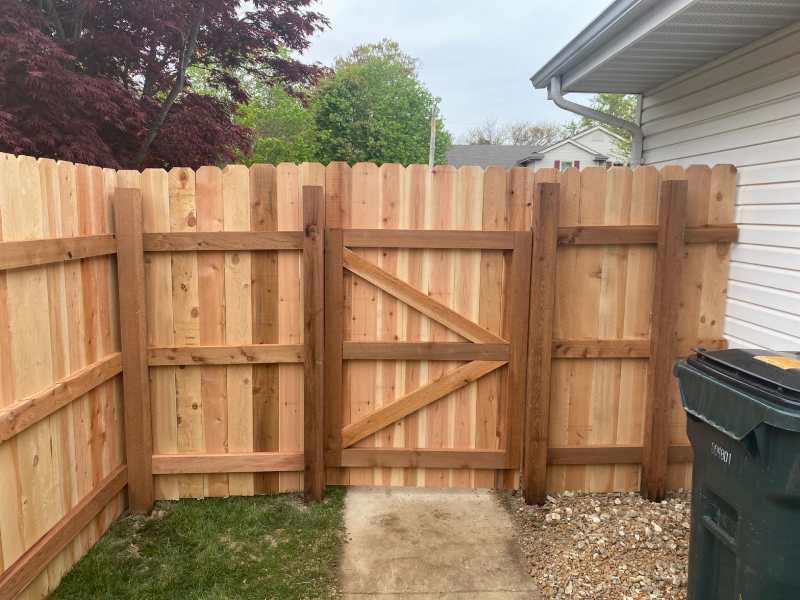 Cedar Fences: Pros and Cons Cedar is one of the commonly used fence materials. It is popular for wood fences because of its beauty and it has a wide range of styles to suit almost any taste. However, there are many things that you need to know before you choose cedar...