Cedar Fence Installation in Milwaukee & Waukesha, WI: High-Quality, Affordable Fences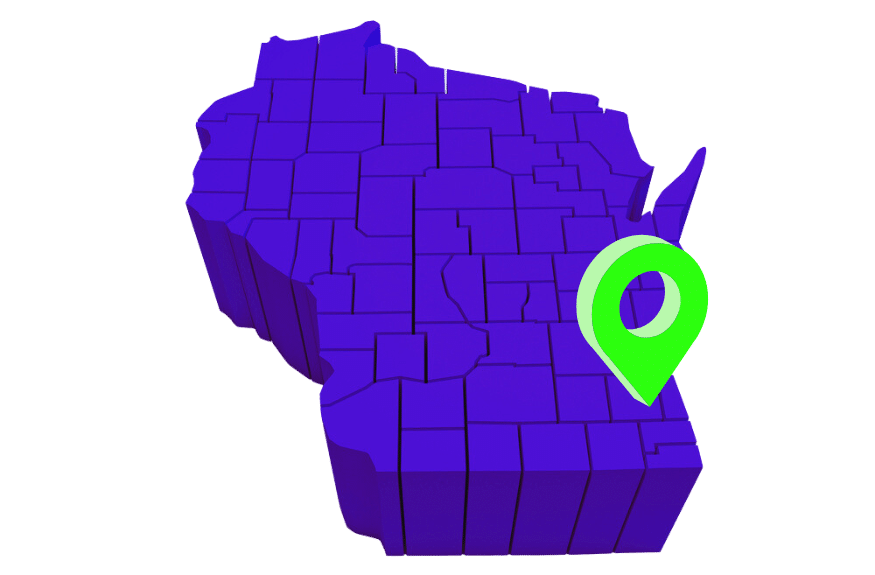 Expert cedar fence installation
Experience the Beauty & Durability of Cedar Fencing in Milwaukee & Waukesha, WI
Enhance your property's curb appeal and secure your perimeter with our cedar fence installation services in Milwaukee and Waukesha, WI. Cedar fencing offers numerous benefits, making it an ideal choice for homeowners and businesses in the region. Trust our experienced fence installation team to deliver a stunning and long-lasting cedar fence for your property.
Why Choose Cedar Fencing in Milwaukee & Waukesha, WI
Cedar is a highly sought-after fencing material due to its many advantages:
Natural Beauty: Cedar boasts rich colors, appealing grain patterns, and a warm, inviting appearance that enhances your property's aesthetic.
Durability: Cedar is naturally resistant to decay, rot, and insect damage, making it a long-lasting fencing option in Milwaukee and Waukesha's varied weather conditions.
Low Maintenance: Cedar requires minimal upkeep compared to other fencing materials, retaining its beauty and structural integrity for years with proper care.
Eco-friendly: Cedar is a renewable and biodegradable resource, making it an environmentally-friendly fencing choice.
Expert Cedar Fence Installation in Milwaukee & Waukesha, WI
Our skilled fence installation team in Milwaukee and Waukesha, WI, is committed to providing top-quality cedar fence solutions tailored to your specific needs and preferences. We use premium-grade cedar and meticulous installation techniques to ensure a beautiful, durable fence that exceeds your expectations.
Get a Free Quote for Your Cedar Fence Installation Project
Contact us today for a free, no-obligation quote on your cedar fence installation project in Milwaukee or Waukesha, WI. Our knowledgeable staff will help you choose the perfect cedar fence design and provide you with a competitive pricing estimate based on your specific requirements. Trust our cedar fence installation expertise to bring natural beauty and lasting durability to your property!
What makes cedar fences a popular choice for homeowners in Milwaukee and Waukesha, WI?
Cedar fences are a popular choice in Milwaukee and Waukesha due to their natural beauty, durability, low maintenance, and eco-friendliness. The rich colors and appealing grain patterns of cedar wood enhance any property's aesthetic, making it an attractive fencing option for homeowners in the area.
How much maintenance does a cedar fence require?
Cedar fences require minimal maintenance in Milwaukee and Waukesha, WI. Regularly cleaning the fence and applying a quality stain or sealant every few years will help preserve its natural beauty and protect it from the elements, ensuring a long-lasting and attractive fence.
How much does it cost to install a cedar fence in Milwaukee or Waukesha, WI?
The cost of cedar fence installation in Milwaukee and Waukesha, WI, varies depending on factors such as fence design, height, and total linear footage. To get an accurate estimate for your cedar fence installation project, contact our expert team for a free, no-obligation quote tailored to your specific needs and preferences.
How does cedar fencing hold up against harsh weather?
Cedar is well-suited to withstand the harsh weather conditions common in Wisconsin, WI. Its natural oils make it resistant to moisture and decay, allowing it to maintain its structural integrity and beauty even in challenging environments.
What is pre-staining, and why is it important for cedar fences?
Pre-staining is the process of applying a protective sealant or stain to cedar fence boards before installation. This method ensures all six sides of each board are thoroughly covered, providing maximum protection against moisture, decay, and UV damage. Pre-staining extends the lifespan of cedar fences and enhances their appearance.