Fence Installation Company Whitefish Bay, WI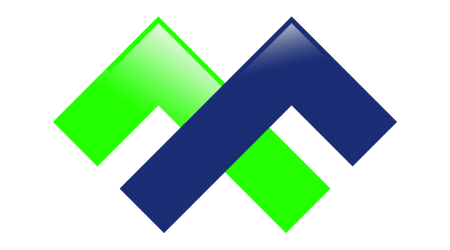 Contact us for a Free Home or Business Fence Estimate
Milwaukee Fence Finders is a Whitefish Bay, Wisconsin-based fence company that specializes in residential and commercial projects. We have a wide range of beautiful and reasonably priced fences to choose from. The team in Whitefish Bay will come out to measure the area you want fenced in at your convenience. At a later date, we'll install the fence to your specifications.
Fence Installation Services
Milwaukee Fence Finders Installs fences in Whitefish Bay, Wisconsin. We can assist you in designing an appealing fence that also prevents people from approaching your property. To select the best style and material for your fence construction, you'll collaborate with our expert staff in Whitefish Bay.
Does the Village of Whitefish Bay Require a Fence Permit?
Yes. You must obtain a building permit to install a new fence in Whitefish Bay.
You can learn more about the permitting process HERE
Popular Fences for Whitefish Bay Home & Business Owners
Vinyl Fencing
Milwaukee Fence Finders installs vinyl fencing in Whitefish Bay which is low-maintenance, durable and affordable. Vinyl fencing can be smooth and neutral colored or have the appearance of wood but it won't rot or decay. It's also easy to clean up with a hose, making it ideal for poolside, patios and similar locations.
Wood and Cedar Fences
Wood Fences
Installing a high-quality wood fence in your Whitefish Bay property enhances its value. Wood fencing is resistant to rot, insects and termites. It's also attractive and easily maintained with preservative treatments. Our team of experts can install wood fences of different heights with open or closed top styles for added security.
Cedar Fences
Cedar is naturally resistant to rot and insects. It requires no treatment or maintenance in most climates, which keeps your fence looking new for years. Our knowledgeable staff in Whitefish Bay can also recommend the best cedar fence solutions depending on your location's climate and other conditions.
Ornamental Fence Installation
Aluminum Ornamental Fences
Milwaukee Fence Finders has a full range of color options for aluminum fences. Choose from black, white and even brown fencing to compliment your property's design elements. We'll work with you to coordinate the materials and style of our Whitefish Bay aluminum fences with other features on your property.
Steel Ornamental Fences
Milwaukee Fence Finders offers top quality steel fencing for your Whitefish Bay home. Steel ornamental fences provide great security and are aesthetically pleasing. This fencing material is weatherproof, rust-resistant and durable.
Deck and Pool Railing
Railing Fences
Our Whitefish Bay fencing professionals can install a vinyl deck railing or composite polymer pool fencing for added protection. These materials have a high strength-to-weight ratio, which makes them the ideal material to use on higher decks and pools where normal wood and metal railings aren't practical. They come with an aluminum post support system that is durable enough to be used on large decks and pool safety.
Wood-Composite Fences
Milwaukee Fence Finders installs high-quality composite fencing material in Whitefish Bay. This product is made with a combination of recycled materials and plastic for improved strength and durability. The blended wood and plastic polymer won't rot, warp or crack like traditional materials such as cedar or redwood over time.
Chain Link Fences
Milwaukee Fence Finders installs chain link fences made of galvanized steel wire. This material is weatherproof, durable and rust-resistant. The fences are available in various heights to suit your needs. Vinyl coated chain link is also a popular option that doesn't corrode or rust.
Privacy Fences
We offer privacy fencing materials for Whitefish Bay residents that want added security. Our experts can install wood or vinyl privacy fence panels to enclose your yard. We also have an array of decorative options, including split-rail, arched designs and picket styles.
Fence Installation Service Area
Looking for a reliable fence company nearby? We can help!
If you start here:
Whitefish Bay Village Hall
5300 N. Marlborough Drive
Whitefish Bay, WI 53217-5399
And live within a 45-minute radius, then we can help install a fence for you!
Hours of Operation:
Mon – Fri: 7 A.M. – 7 P.M.
Sat: 8 A.M. – 5 P.M.
Sun: Closed (or by appointment)
Ready to schedule an appointment?
We Made It Easy!
Decorative Fences
Milwaukee Fence Finders offers an attractive variety of decorative fences for your Whitefish Bay property. You can choose from picket and privacy styles made of aluminum or wood. Milwaukee Fence Finders also installs ornamental fencing in Whitefish Bay such as steel and aluminum.
Gates
Installing a gate with your Whitefish Bay fence installation project adds convenience and security. We can design a custom pad or swinging gate that opens with electronic access control, allowing you to go through the entrance only when you want. Our team is available to answer any questions about our gates in Whitefish Bay and address any special needs or requirements you might have.
Fence repair services
In addition to installing new Whitefish Bay fences, Milwaukee Fence Finders can replace damaged parts of existing fences. Our team has the expertise and equipment needed to replace any fence post, rail or picket with little disruption to your property. Fence repair is an affordable way to maintain the security and appearance of your property while extending the life of your fence.
We also provide Whitefish Bay fencing repair for commercial sites that require prompt attention to damaged fencing systems. In cases where existing fences are beyond repair, we can supply and install temporary fencing until permanent repairs are made by a contractor of your choosing.
Most Popular Styles of Fencing in Whitefish Bay, WI
Picket Fences
Chain Link Fences
Wood Fences
Vinyl Privacy Fences
Aluminum Ornamental Fences
Driveway Gates
Other Cities we service in Waukesha county include:
Milwaukee WI, Oak Creek WI, West Allis WI, Greenfield WI, Greendale WI and Franklin, Greendale, Hales Corners.
Fence Warranty
We offer a great warranty on all fences we install. We only use the best materials and we stand behind our work. Call us today!
What Our Customers Are Saying
"I highly recommend this company I was desperate to get a fence put in my back yard and when I was calling around this company responded right away and came to my house the very next day. They are honest, on time, hard working and they get the job done. My neighbors gave them hell but they were very patient, had to step back in order for me to deal with property line issues next door, but in the end the crew was very understanding. You won't be disappointed the resources and work is quality, their hard working people and very reliable"

– Peirce 
"They were fantastic! I called them for an estimate and they came out next day and sent a proposal same day…Super responsive. I went with them and they came within a week, and the quality was great! I wound highly recommend them! Best customer service I have experienced from a contractor."

– Jeff
"Overall, I am extremely pleased with the service that was provided to me by these guys. They did a great job repairing my fence and I would definitely recommend them to anyone who is looking for a fence repairing service."

– Gardner