Pool Fence Installation in & near Milwaukee, WI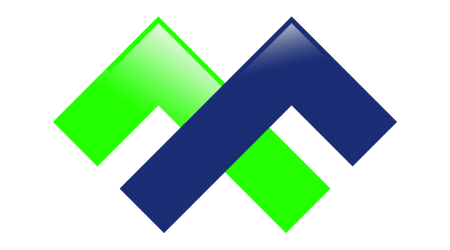 Need a Pool Fence? Call Today for a Free Estimate!
Milwaukee Fence Finders has terrific solutions for all types of commercial and residential pools. Contact us today to discuss your pool fence needs.
Permanent Safety Fences for Pools
Wisconsin is not known for its year-round outdoor pool weather. However, that does not diminish the fact that thousands of Milwaukee area residents own above and in-ground pools. Finding the best possible safety solutions for these pools is sometimes difficult. Milwaukee Fence Finders is luckily part of a national fence contractor organization, which has given us the ability to pass along knowledge from areas that have many more pools per capita.
Pool fences in areas such as Fort Myers, FL, and Waco, TX are much more prevalent, given their climate. That's where Milwaukee Fence Finders has excelled in providing the best pool safety fence options.
Pool Fence Requirements
While you should always check with your local municipality for the most up to date information and code for your pool fence, the below fence specifications are typically standard and required around pools in Southeast, WI. 
The fence surrounding the pool must be at least 4 ft (48″) in height.
The middle-rail (if your fence style has one) needs to be at least 45″ from the bottom rail of the fence.
The space in between each picket must be 4 inches or less.
The gap between the bottom rail and the ground or deck cannot exceed 4″.
All gates that surround the pool must use self closing hinges and latches.
All gates need to open outward, or away from the pool.
The opening mechinism of the latch for any gate surrounding the pool needs to be a minimum of 54″ above the ground. 
If you have questions about pool fence requirements, feel free to contact Milwaukee Fence Finders.
Materials for Pool Fences
When examining the materials used in commercial pool fences in Wisconsin, we see almost entierly chain link pool fences being used (typically 6-foot high, with 9 gauge wire). Following closely behind chain link pool fences are aluminum and steel ornamental pool fences — these we've noticed in resorts, high-end public pools, fitness centers, and other recreational facilities. Ornamental fencing, which is typically a pricier option is not often seen in common residential pool applications. Out of our search, only 12 out of 72 residential pool fences we're of wrought iron of ornamental construction. Nine of which were high-end in-ground pools.
Ornamental & Wrought Iron Pool Fencing
Overall, this was surprising to us here at Milwaukee Fence Finders. We feel, that the aesthetics of ornamental fences would normally play a much larger role in people's choices — but, we cannot argue with the top-notch safety and affordability of chain link. By the way… most pool owners we've seen opt to use coated chain link fence wire, usually in black.
Vinyl Pool Fences
Popping up rapidly throughout Milwaukee and nearly all of Southern Wisconsin are pools with vinyl safety fences. Recently, we have seen vinyl fencing being used in the Wisconsin Dells at some of the nation's most prestigious waterparks. We believe this to be because of the increasing quality in synthetic fence material — this coupled alongside the rust-free factor makes vinyl almost a top contender for 2020 pool fence installations.
Custom Built Pool Fences
Sometimes, nothing currently available on the fence market seems to work for your pool fence. That's where Milwaukee Fence Finders team of master fence builders steps in to build custom pool fencing options for you or your business. No matter how big or small of a pool fence project you have, we will help it come to fruition.
Temporary & Mesh Pools Fences near Milwaukee
Maybe you have a new child on the way or you just need peace of mind when you're gone to work or vacation that no-one will accidentally make their way into your pool. The thought of spending thousands on a permanent fence is outrageous, you need another option.
Removable Mesh Pool Fences
There are several types of high-quality temporary fences for pools. These removable options give you peace of mind when you're gone, and the ability to open up the pool for entertaining whenever necessary.
Installing a Hot Tub or Jacuzzi Fence
While pools are most commonly associated with fences, hot tubs or jacuzzis also deserve serious safety consideration. Hot tub covers can serve a similar purpose, but only when they're consistently used, each and every time someone enters and exits the hot tub. Mounting an aluminum guard rail to a surrounding deck or gazebo that surrounds your hot tub can give you and your family peace of mind when the little ones are out and about playing. Removable mesh fencing can also be a great solution for hot tubs that are used seasonally, giving you the ability to take the fence down with ease and regain full access to the area.
Deck, Gazebo and Pergola Pool Area Design 
Milwaukee Fence Finders can help you build a deck, gazebo or pergola around your pool or hot tub area. Our professional craftsmen have many years of experience finding the perfect solution for all Wisconsin residents. Our team of master carpenters and designers love working on custom projects that stand out!