Brookfield, WI
Wood
Fence Installation Company
Your Trusted Fence Installation Company in
Brookfield, Wisconsin
Fence Contractor Serving All of Waukesha County, WI
Hello, Brookfield, WI folks! Welcome to Milwaukee Fence Finders, your neighborhood specialists in creating beautiful, durable fences for residences and commercial spaces alike. Our commitment to being green means we utilize only high-grade materials across our extensive range of over 200 fence styles. We'll partner with you to craft a fence that complements your property's distinctive aesthetic and aligns with your budget. Our promise? An unrivaled customer journey from start to finish. Let's team up and make your perfect fence a reality!
Looking for a Fence in
Brookfield

? Let's quote it…
Why Fence Finders is The Best Fence Contractor in

Brookfield, WI
Cutting-Edge

Fence Design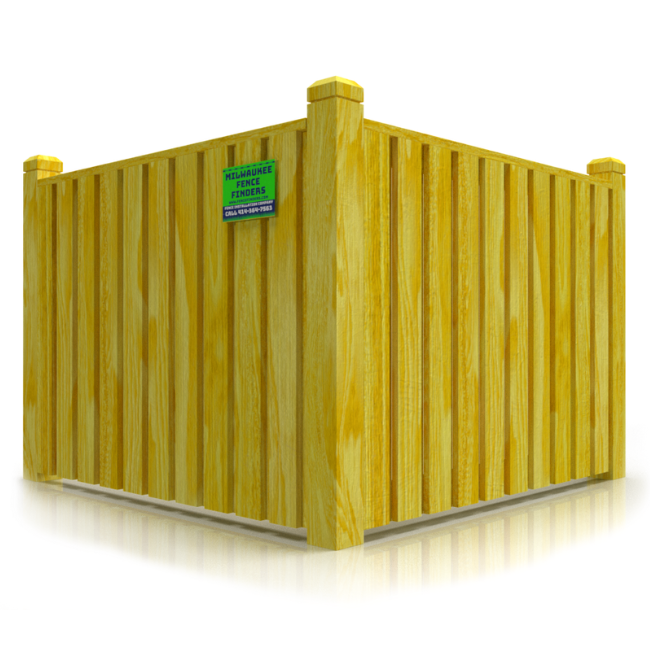 #2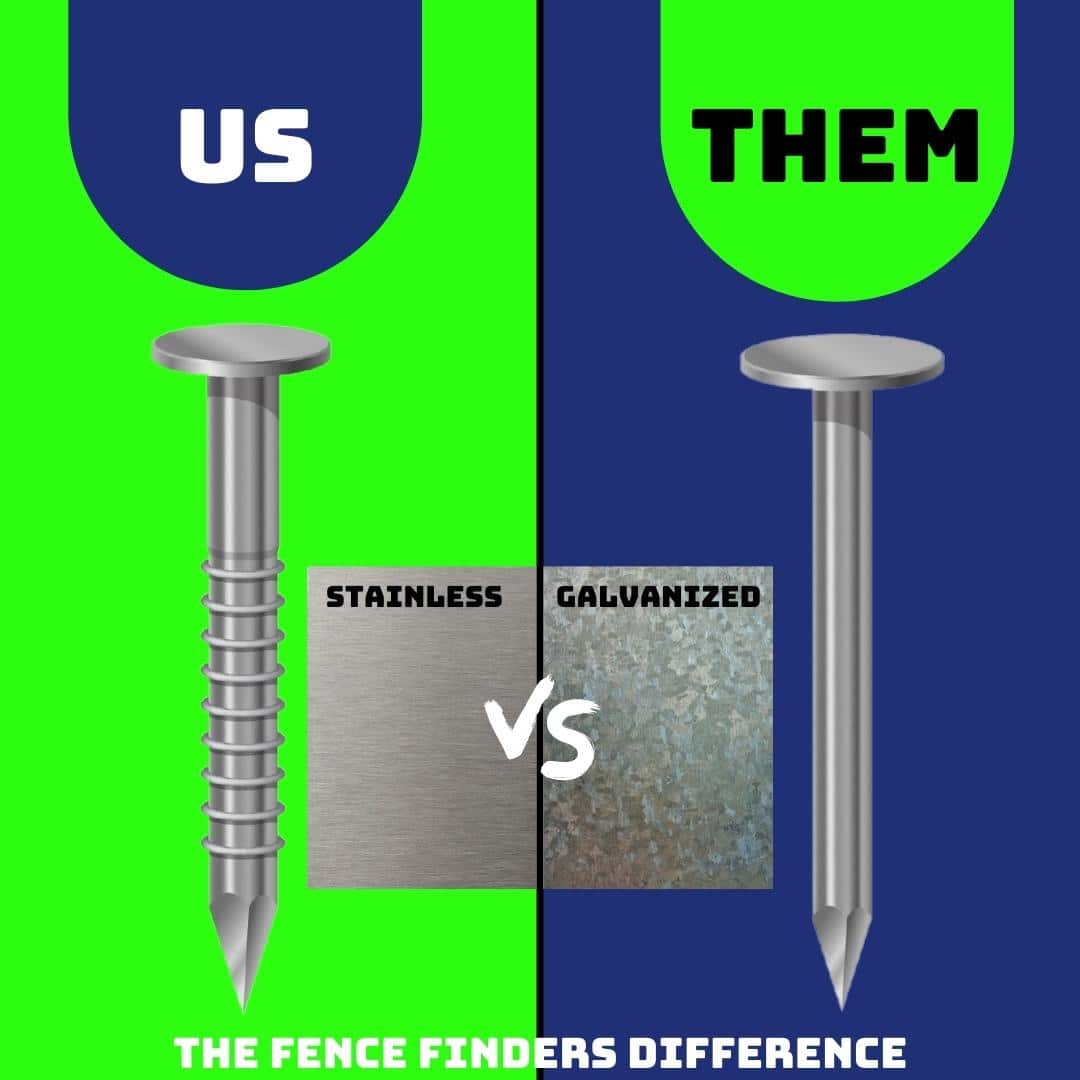 #1 – Exceptional Cedar Quality:
In Brookfield, WI, cedar is the go-to choice for wood fences, and it's easy to see why. Cedar's inherent durability against the elements, rot, and insects ensures it provides a lasting, low-maintenance solution for your fencing requirements. The wood's appealing texture and distinctive aroma lend an element of refinement to your Brookfield property.
#2 – Sturdy Stainless Steel Fasteners:
In Brookfield, WI, we build our wood fences utilizing stainless steel fasteners, celebrated for their extraordinary durability and rust resistance. These fasteners contribute to your fence's long life, preserving its visual appeal while offering dependable protection for your property.
#3 – Cutting-Edge Hourglass-Shaped Post Holes:
Discover the increased stability offered by our uniquely crafted hourglass-shaped post holes in Brookfield, WI. This forward-thinking design is intended to deliver unmatched support and minimize post shifting, guaranteeing a robust and enduring fence for your Brookfield property.
#4 – Skillful Artistry:
Depend on our thorough construction process in Brookfield, WI. Our meticulous attention to detail and utilization of premium materials ensure a horizontal wood fence that isn't just visually striking, but also stands up to Brookfield's varied weather conditions.

Do I need a permit for fence installation in Brookfield, WI?
Yes, a fence permit is typically required in Brookfield. We advise checking the specific guidelines with the Brookfield City Hall or visit their website for the most accurate information. For your convenience, we have included links to permit resources towards the bottom of the page. 
How long does it take to install a fence in Brookfield?
The timeline for fence installation in Brookfield varies depending on the size of the project and the type of fence. Typically, it can range from a couple days on residential projects to a couple of weeks on commercial jobs.
Does Milwaukee Fence Finders serve all areas of Brookfield, WI?
Absolutely, we proudly serve all neighborhoods within Brookfield, providing top-quality fence installation services. 
What types of fences are most popular in Brookfield, WI?
While we offer a wide range of fence types, ornamental aluminum fences and vinyl fences are among the most popular choices in Brookfield due to their durability, aesthetic appeal and compliance with Brookfield, WI fence regulations.
How can I maintain my new fence in Brookfield's weather conditions?
Each fence material has different maintenance recommendations. For instance, cedar fences can be sealed to protect against moisture, while vinyl fences can be easily cleaned with a hose. We provide all our Brookfield customers with detailed maintenance guidance.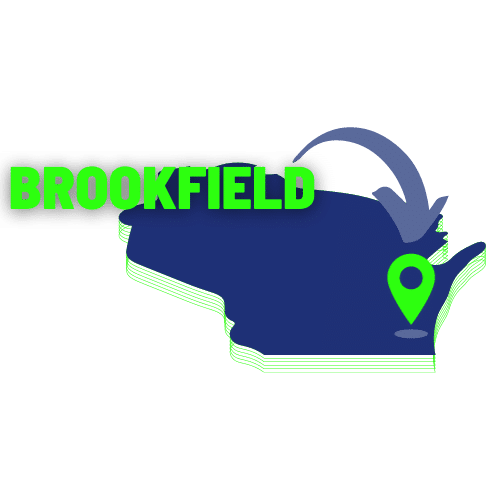 Brookfield WI Fence & Gate Repair
We all know Wisconsin weather doesn't play around, right? Our scorching summers and frigid winters can really take a toll on our outdoor spaces, especially our fences, decks, pergolas, and gazebos. That's why it's essential to invest in quality materials that are built to withstand our unique weather patterns. Cutting corners here can lead to a world of trouble later on.
But hey, even the best fences can suffer from wear and tear or the occasional storm damage. That's where we come in! At Milwaukee Fence Finders, we're not just experts at crafting new fences. We're also your go-to team for repairing existing fences and gates, whether they're right at your front walk or across your driveway.
So, why choose us, Milwaukee Fence Finders, for your fencing project? Well, we're local folks, just like you, with locations in Milwaukee, Waukesha, and Madison. We take immense pride in our smooth, hassle-free process that guides you from the initial quote all the way through the final installation. We've got your back, every step of the way.
Our solid reputation is built on three pillars: top-notch fences, competitive pricing, and our dedication to your satisfaction. With over ten years of experience installing fences throughout Wisconsin, we've got answers to all your fencing queries.
Want to know more? We're just a message away. Use the contact form below to get in touch. Or, if you prefer a face-to-face chat, schedule a visit using our 'Book Now' tool. We'd be happy to swing by, check out your property, and provide a custom quote.
Brookfield Residential & Commercial Gates
And let's not forget about gates! The perfect companion to your fence, a well-crafted gate adds that final touch of beauty and security. We offer an array of heights, materials, and styles to ensure your gate perfectly complements your Brookfield property. Come on, let's create something amazing together!
Installing Fences in & Near Brookfield
Brookfield Wisconsin located in Waukesha County is home to 41,464 people as of the 2020 Census. Many more make their way into Brookfield daily for work and entertainment because of the convenient location, just 18 minutes from Milwaukee and 1 hour 19 minutes from Madison.
Because of Brookfield's growing population, residential and commercial fence installation services are more sought after than ever. We provide privacy fences, security fences, and pet fence solutions to home and business owners throughout Brookfield.
Show More
We have fence options for you
We have a diverse selection of fencing options for businesses and homeowners in Brookfield Wisconsin. 
Residential Fences in Brookfield Wisconsin
Our residential fences are built for style and functionality; all while meeting Brookfield's strict codes and restrictions on residential fence installation. You can learn more about the current regulation for fences in Brookfield here: Brookfield Fence FAQ's
Commercial Fences in Brookfield WI
Fences for your business or industrial setting serve a very important purpose – whether it's for security and safety or a decorative fence to impress clients. Our impressive warranty and attention to detail is the reason commercial customers keep using Fence Finders!
Building Fences in Brookfield, WI that Last
Requesting a free fence quote from us is easy – like the rest of the fence installation process when you work with Milwaukee Fence Finders. If you are in the early stages of buying a fence and simply want to understand what a fence could cost, use our Fence Quote Map to get a rough estimate. If you are deeper into the process and would like one of our fencing consultants to stop out in person you can use our Book Now tool! From start to finish, we want your buying process to be stress-free (even if you don't go with us).
Good Fences Make Great Neighbors
Let's admit it – fences make it much easier to avoid conflicts with neighbors, even if everyone gets along. Keeping pets from roaming and children safe is important for everyone's wellbeing. Even though Brookfield has tighter regulations on what kind of fence you can and cannot have, there are plenty of options. Wood picket, vinyl picket, and ornamental are the most popular styles we install in Brookfield. However, chainlink fences are permitted when used to protect a garden.
Fence Permit requiements in Waukesha County, WI
In Waukesha County, Wisconsin, the requirement for a permit for a perimeter fence depends on the specific local municipality in which the property is located. The County itself does not require a permit for the construction of perimeter fences. However, individual cities, towns, and villages within the county may have their own regulations and permit requirements that need to be complied with.
Here are a few municipalities within Waukesha County where a permit might be required:
It's always recommended to check with your specific local municipality before installing a perimeter fence to ensure you're in compliance with all local regulations and ordinances.
Please note, Waukesha County does require a permit for entrance gates and monuments. Therefore, if your fence project includes a gate or a monument, you would need to apply for a county permit regardless of local municipality requirements. Always make sure to verify this information with county authorities to avoid any potential issues.
How do I obtain a fence permit application in Waukesha County?
For the most accurate and current information, please search for the official website of the respective municipality followed by "building permit application". The specific URLs can change over time as websites are updated, so it's best to find the most current link through a direct search.
Disclaimer:
The information provided by Fence Finders LLC regarding building permits and regulations is for general informational purposes only. All information on the site is provided in good faith, however, we make no representation or warranty of any kind, express or implied, regarding the accuracy, adequacy, validity, reliability, availability, or completeness of any information on the site.
Disclaimer Cont.
While we strive to keep the information up to date and correct, we are not responsible or liable for any errors or omissions, or for the results obtained from the use of this information. Regulations and requirements may change, and the specific circumstances of your situation may affect the applicability of certain regulations.
We strongly recommend that you consult with your local municipality or a legal expert to understand the specific permit requirements for your fence installation project. Fence Finders LLC is not responsible for any decisions made based on the information provided on our site or in our communications.
By using our site or services, you agree to this disclaimer and our terms of service. If you do not agree, please do not use our site or services.