Flexible Fence Financing Options in Milwaukee & Waukesha
Wherever you're at in the fence buying process is OK, we're here to help.
How our financing option works

We're now offering fast and simple financing to customers on purchases between $500 and $25,000* through Wisetack.
With Wisetack, you can select the option that best fits your budget and pay in easy monthly installments rather than all at once upfront.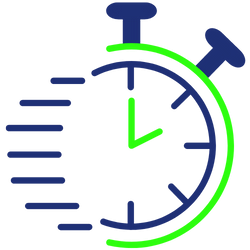 Fast and easy
The application takes about a minute to complete.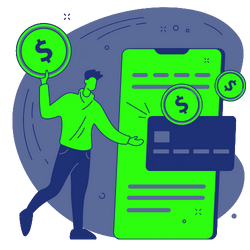 No hidden fees
There are no penalties, fees, or compounding interest.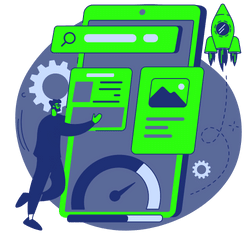 Options for you
You choose the monthly payment amount that works best for you.
Contact us to learn more about our financing offer!
Pre-qualify with no impact to your credit!
*All financing is subject to credit approval. Terms may vary. Payment options through Wisetack are provided by our lending partners. For example, a $1,000 purchase could cost $45.18 a month for 24 months, based on a 7.9% APR. See additional terms at http://wisetack.com/faqs.
Fence Loan Calculator
Speak to a fence consultant about financing your fence project today
Contact us at:
Phone: (414) 364-7563
Email: info@milwaukeefencefinders.com
Contact us
×
GET AN ESTIMATE – Use our easy online loan calculator to estimate your monthly payments. Just select your state, input the desired loan amount, and choose the loan term and APR that best fits your needs. Click "Calculate Payment" to see your estimated monthly cost.
APPLY FOR FINANCING – Once you've calculated your estimated payments and decided on a financing plan that suits your budget, the next step is to apply for financing. We have a soft pull with NO impact to your credit to see if you qualify (most do). Our trusted lending partner, Sunlight Financial offers a variety of loan options with competitive rates. We'll guide you through the application process, ensuring it's as smooth and hassle-free as possible.
SCHEDULE YOUR FENCE INSTALLATION – Once your financing is approved, it's time to schedule your fence installation with our experienced team at Milwaukee Fence Finders. We'll work with you to determine a timeline that fits your schedule, ensuring your new fence is installed quickly and professionally, enhancing the value and beauty of your property.
What financing options does Milwaukee Fence Finders offer for fence installation?
We offer a variety of financing options through our trusted lending partners. These options range from promotional interest-free periods to fixed APRs over varying loan terms.
Can I use the online loan calculator to estimate my payments?
Absolutely! Our online loan calculator is an easy-to-use tool that can help you estimate your monthly payments based on the loan amount, loan term, and APR. Our rates adjust up and down as our lending partner's do.
How do I apply for financing?
After using our loan calculator to estimate your payments, you can apply for financing through our trusted lending partner, Sunlight Finacial – the industry leader in home improvement financing. We're here to guide you through the process to ensure it's as smooth and straightforward as possible.
Can I finance a fence installation if I have a low credit score?
While approval is subject to the lenders' credit criteria, there are options available for a range of credit profiles. We recommend discussing your circumstances with our finance team to find the best solution for your needs. We are able to secure financing for the majority of the customers that apply.
What types of fences can I finance?
You can finance any type of fence that we offer, including cedar, vinyl, metal, and more. Our financing options cover residential fences. Commercial lending is not currently available through our lending partner. We suggest working with your bank or credit union for commercial projects.
Are there any hidden fees associated with the financing options?
We believe in transparency. Any fees associated with your chosen financing option will be clearly explained to you during the application process. 
Can I pay off my loan early?
Yes. No early payment penalties apply in Wisconsin.
How soon can the fence installation start after my financing is approved?
Once your financing is approved, we can schedule your fence installation at a time that suits you – depending on the time of year, we may be booked 3-6 weeks out at any given time. Our team will work efficiently to ensure your new fence is installed promptly.
What happens if my financing application is denied?
If your financing application is denied, don't worry. We can help guide you through alternative financing options or payment plans to ensure you can get the fence you want.
Can I finance both the fence installation and the materials?
Yes, our financing options typically cover both the cost of the materials and the installation. This way, you can finance the entire project without worrying about separate costs.