Discover the Perfect Privacy Fences in Milwaukee & Waukesha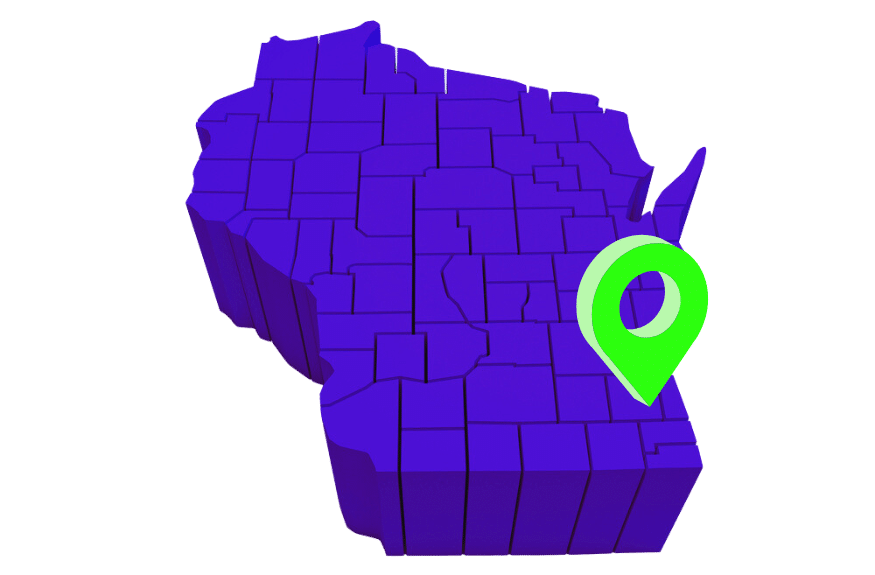 Quality Privacy Fence company
Call Today for a Free Privacy Fence Estimate!
Welcome to Milwaukee Fence Finders, your go-to source for top-quality privacy fences in the greater Milwaukee area. Are you tired of feeling exposed in your own backyard? Do you long for a serene oasis shielded from prying eyes? Look no further! Our team of expert fence builders is here to help you transform your outdoor space into a private sanctuary.
Popular Privacy Fence Styles
According to our customers throughout Milwaukee and Waukesha, these are the most popular wood Fences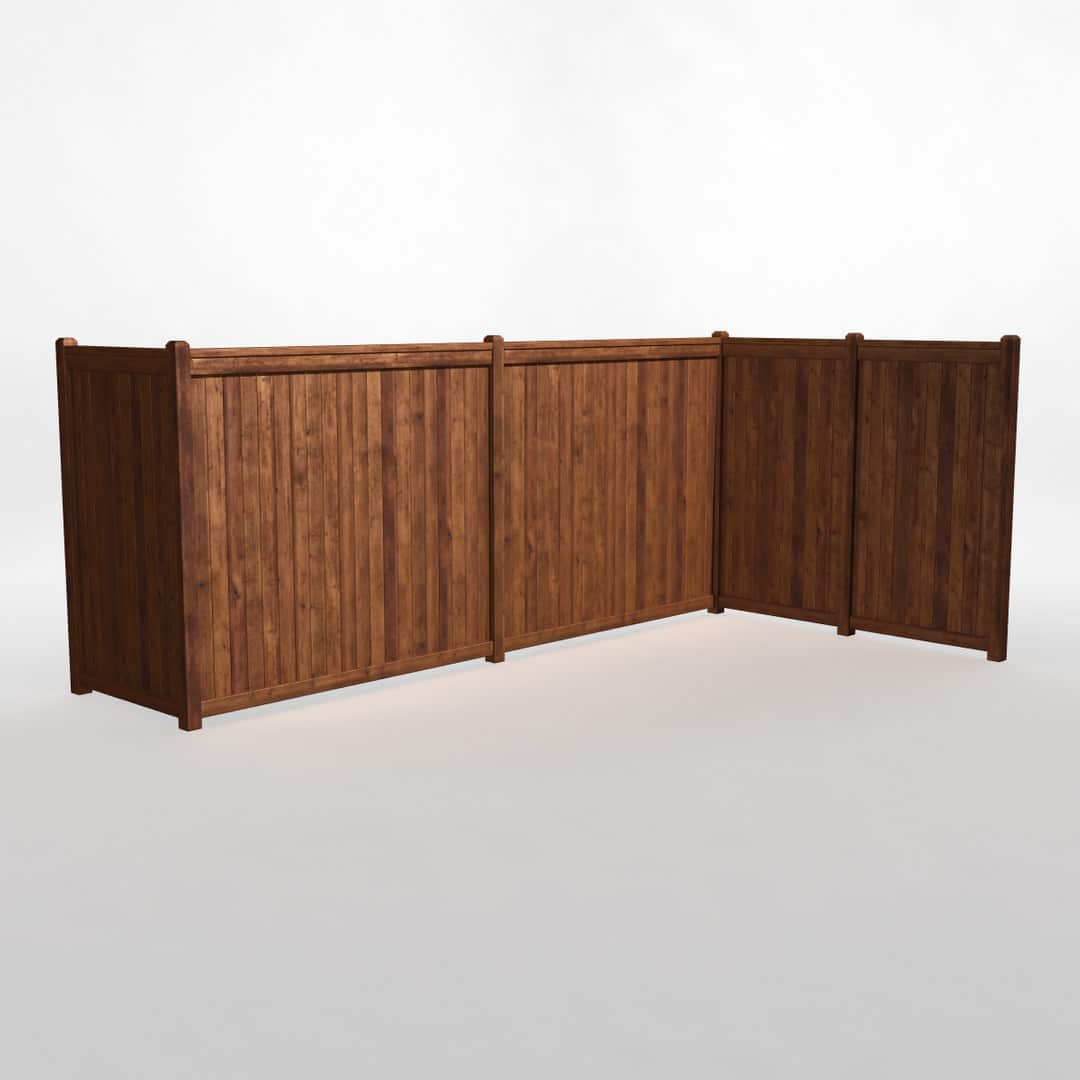 Thinking about going for that classic, rustic charm with a wood privacy fence? This timeless option is not only visually pleasing, but it's also fully customizable. You can select the height, color, design, and even the wood type to perfectly match your vision. From pine to cedar, each wood type offers a different look, durability, and price point. Plus, building with wood offers an added sensory bonus – that delightful fresh timber aroma wafting through your yard. It's a detail that adds an extra layer of charm to your outdoor space. But do remember, wood fences require a bit of upkeep to maintain their beauty and durability. A little TLC with staining or painting can go a long way in preserving your fence.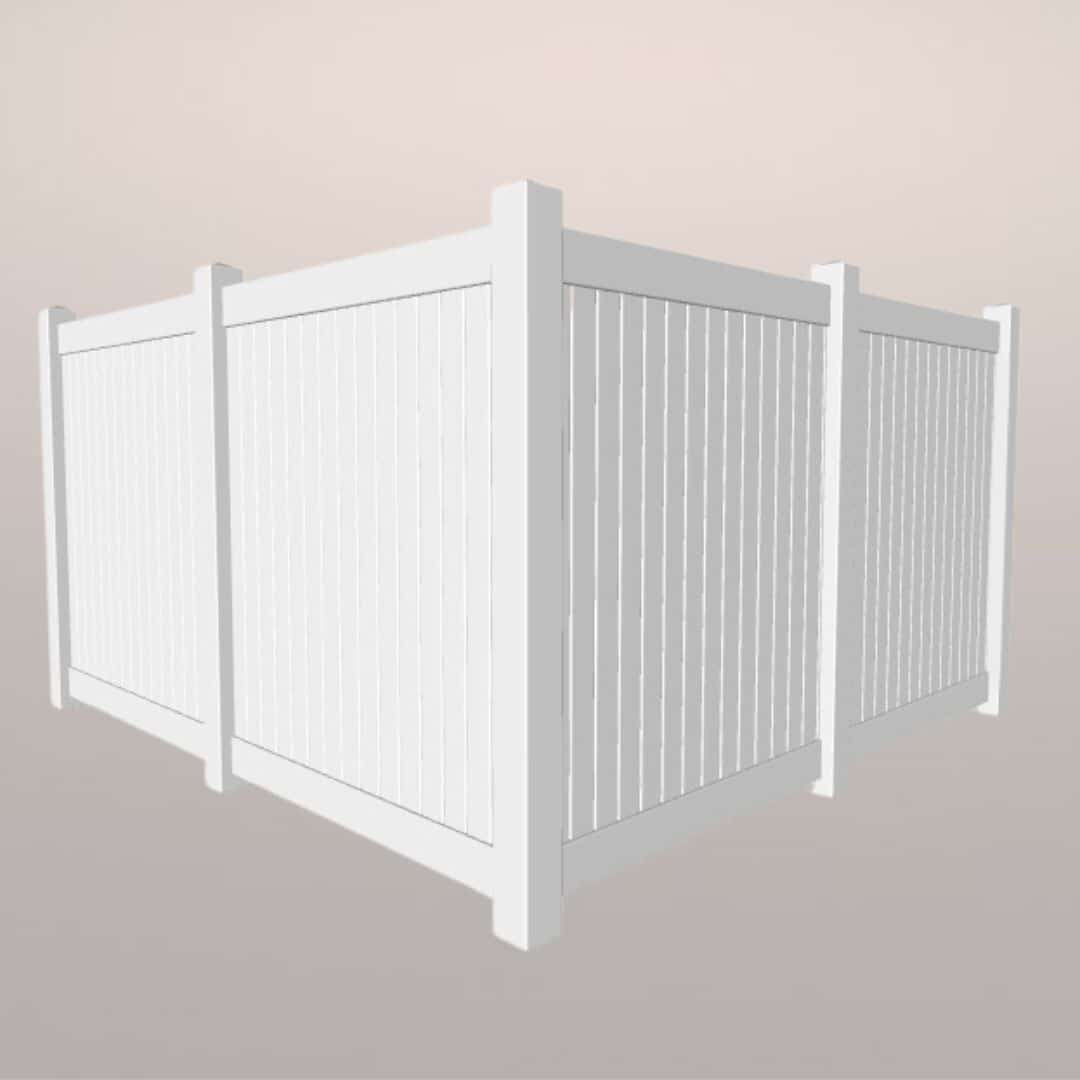 If you have a specific aesthetic in mind for your privacy fence, vinyl fencing could be your top pick. With privacy fences being a hot trend among homeowners, vinyl has seen a surge in popularity. It offers diverse shapes, sizes, and designs to create the perfect outdoor backdrop. Are you trying to recreate a cozy, intimate indoor feel in your outdoor space? Vinyl privacy fencing can make it happen. Plus, vinyl is highly durable and requires minimal maintenance, making it an attractive option for those seeking a long-lasting solution. Just wash it down with a hose from time to time, and you're good to go!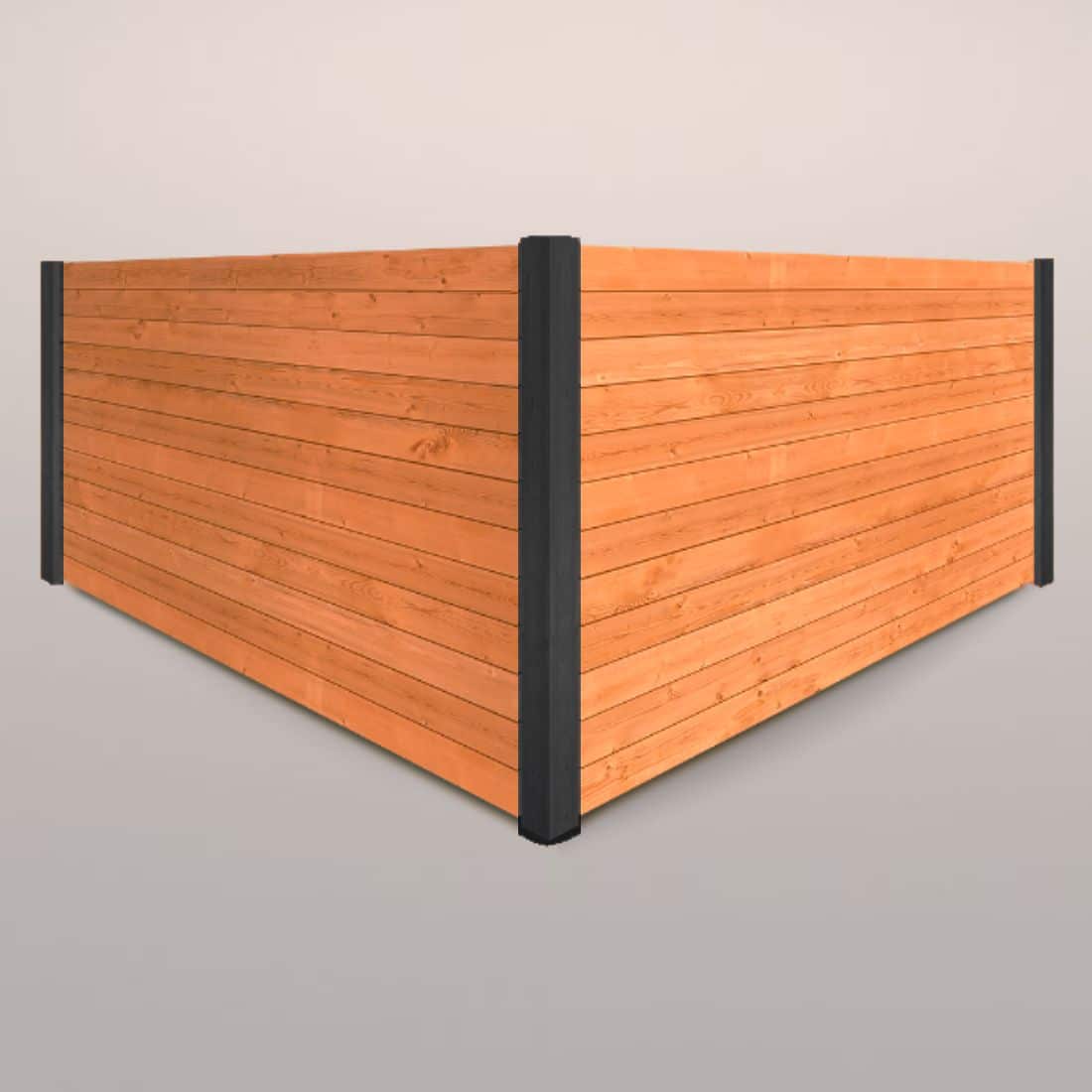 Horizontal Privacy Fences
Ever considered a horizontal privacy fence? It's a modern take on the traditional vertical fence, with slats running side-to-side at regular spaces. Often seen in semi-privacy designs, there are also options where the horizontal slats span from the bottom to the top, giving full coverage. Horizontal fences, especially when made with wood, impart a distinctive, contemporary feel to your yard. Plus, you have the freedom to paint or stain it in any color that matches your style. Keep in mind, though, that horizontal fences might need a bit more support to prevent sagging over time.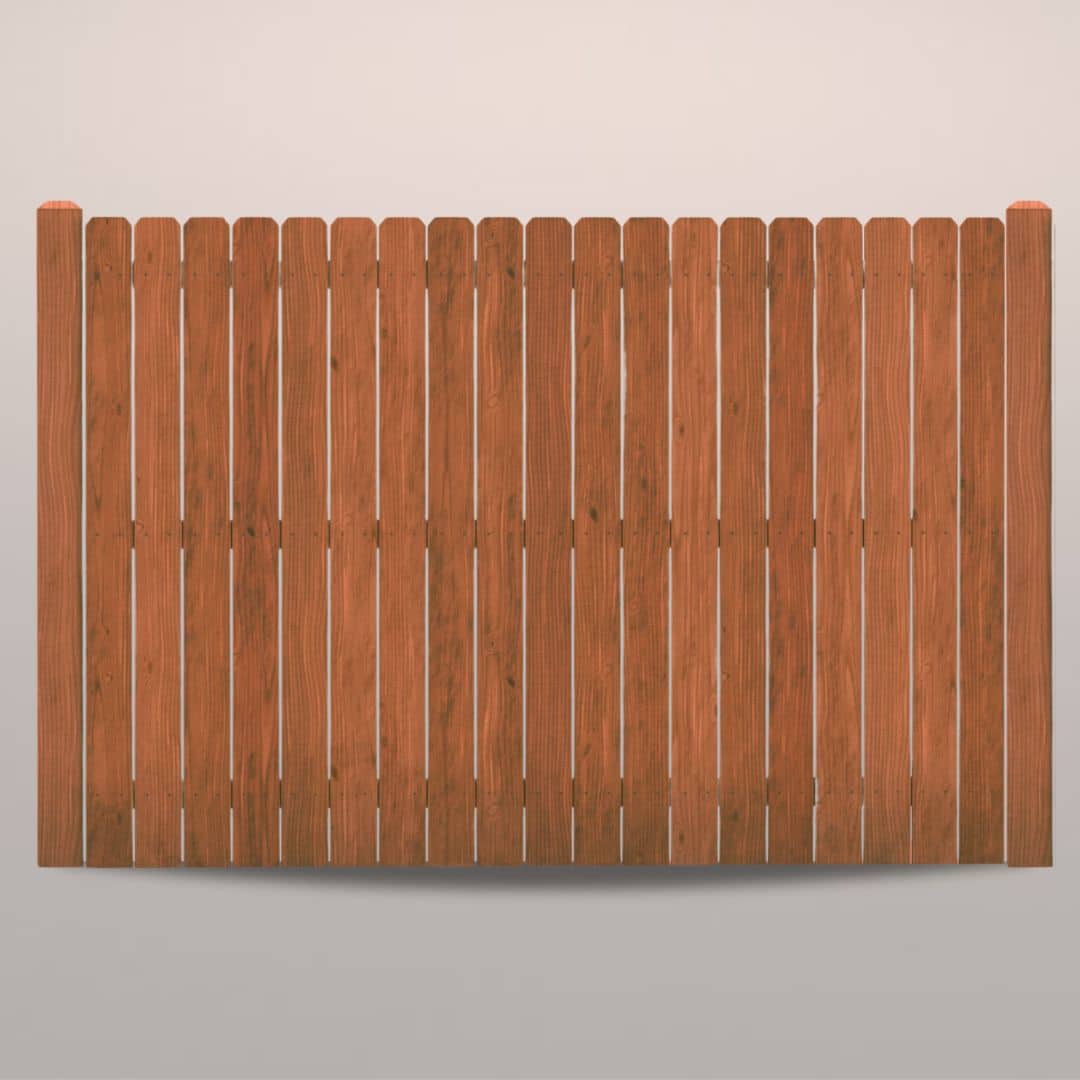 Vertical privacy fences are the traditional stalwarts of the fencing world. These designs feature slats running up and down, making them an ideal choice for residential spaces. You're spoilt for choice when it comes to materials for vertical fences – from natural wood to sturdy aluminum, low-maintenance vinyl, or even economical chain-link with slats. The great part about a vertical privacy fence is its versatility. You get to pick the location, the material, and even the view from your enclosed space. Although the installation might be a bit costly and time-consuming, and some types might require regular upkeep, the payoff in terms of security and privacy is worth the effort.
Are Privacy Fences Even Allowed?
Before getting started, it's crucial to check out local regulations regarding fences. Different municipalities have different rules about the type, height, and style of fences allowed. Check your local building code or consult with a local professional. Once that's sorted, measure your yard accurately. While this can be a DIY task, you can also call in a professional to ensure precision. Despite the upfront costs associated with privacy fences, they are a worthy investment. They not only enhance the aesthetic appeal of your yard but also provide added security and seclusion, making your outdoor space truly your own.
Privacy Fence Styles Allowed in Milwaukee and Waukesha
| Municipality | Privacy Fence Allowed? | Allowed Styles |
| --- | --- | --- |
| City of Waukesha | Yes | Wood, Vinyl, Metal |
| Brookfield | No | N/A |
| Oconomowoc | Yes | Wood, Vinyl, Metal |
| Pewaukee | Yes | Wood, Vinyl, Metal |
| Sussex | Yes | Wood, Vinyl, Chain Link |
| Whitefish Bay | Yes | Wood, Vinyl |
| West Milwaukee | Yes | Wood, Vinyl, Chain Link |
| West Allis | Yes | Wood, Vinyl, Chain Link |
| Wauwatosa | Yes | Wood, Vinyl |
| St. Francis | Yes | Wood, Vinyl, Metal |
| South Milwaukee | Yes | Wood, Vinyl, Chain Link |
| Shorewood | Yes | Wood, Vinyl |
| River Hills | Yes | Wood, Vinyl, Metal |
| Oak Creek | Yes | Wood, Vinyl, Chain Link |
| Hales Corners | Yes | Wood, Vinyl |
| Greenfield | Yes | Wood, Vinyl, Chain Link |
| Greendale | Yes | Wood, Vinyl |
| Franklin | Yes | Wood, Vinyl, Metal |
| Fox Point | Yes | Wood, Vinyl |
| Cudahy | Yes | Wood, Vinyl, Metal |
Benefits of Privacy Fencing
Privacy fences are a great way to create your own personal space. Privacy fences are an excellent idea if you want to make sure that people can't see into your yard or home. Privacy fencing also helps ensure that the view from inside the fence is of something pleasing to you, whether you're looking out at greenery or at some type of garden or water feature.
Semi-privacy fencing can also be a great idea if you want a visual barrier between your yard and the yards of your neighbors, but don't want to completely block yourself off from them. Privacy fences come in all types of materials, from wood privacy fencing to vinyl privacy fencing.
Semi privacy fences can also include lattice fences. The lattice material allows for airflow and light to filter through while still offering some privacy.
There are pros and cons to all types of fencing materials, so make sure that you do your research before installing your new fence! Here are some styles to consider:
Let's Talk Privacy Fencing!
Thinking about adding a bit more privacy to your yard? You can't go wrong with privacy fences. They're like your own personal no-peeking zone! They make sure that your outdoor space is yours alone and stop any curious eyes from peeking into your yard or house. Plus, when you look out from inside your fence, you get a great view of something beautiful – could be a green landscape, maybe a garden or even a cool water feature.
Now, if you still want to keep things friendly with the neighbors but don't want to feel too exposed, there's an option for that, too. It's called semi-privacy fencing. You get a nice barrier between your yard and theirs but it's not completely blocked off. It's like having the best of both worlds.
And guess what? There are tons of materials to choose from for your fence. You've got the classic wood fence that never goes out of style or even the vinyl fence which is a real tough cookie and super low-maintenance.
For those semi-privacy fence lovers, there's also an option to have a lattice fence. It's pretty neat because it lets the air and some light in, so you don't feel boxed in, while still giving you some privacy.
Just a heads up though, every fencing material has its own strengths and weaknesses, so make sure to do a little homework before you start putting up that new fence. You know what they say, knowledge is power! There are loads of cool styles out there, so go explore and find what suits your needs best.
Q: What are the key benefits of installing a privacy fence around my property?
A: Privacy fences offer numerous advantages, chief among them being increased privacy, as the name suggests. They help create a personal, secure space where you can enjoy your outdoor activities without being in the public eye. Moreover, they enhance your property's aesthetic appeal, increase its value, and provide additional security against potential intruders.
Q: How does a wooden privacy fence enhance my yard's aesthetics?
A: A wooden privacy fence brings a timeless, classic charm to your yard. It blends seamlessly with most landscapes and can be customized in terms of height, color, and design to match your property's style. Plus, nothing quite beats the natural, earthy feel and smell of real wood!
Q: Why is vinyl considered a great material for privacy fences?
A: Vinyl privacy fences are gaining popularity due to their durability and low maintenance requirements. Available in a variety of styles and designs, vinyl fences can emulate the look of wood or add a modern touch to your yard. They're resistant to weather conditions, don't fade or rot over time, and a simple rinse with a hose will keep them looking new.
Q: What is the difference between horizontal and vertical privacy fences?
A: The main difference between horizontal and vertical privacy fences lies in the orientation of their slats. Horizontal fences have slats running side-to-side, offering a modern, distinctive aesthetic. Vertical fences, on the other hand, feature traditional up-and-down slats and are more common in residential settings. Both styles can be crafted from a variety of materials depending on your preference.
Q: How do I know if privacy fences are allowed in my area?
A: Regulations regarding privacy fences can vary based on local building codes and homeowner association rules. It's crucial to check these regulations before installing a privacy fence. They often cover aspects like the type, height, and style of fences allowed, and may also specify the process for seeking approval if needed. If unsure, consulting with a local professional or your municipality's office can provide clarity. If you're looking for privacy fence rules in Milwaukee or Waukesha, check our "Are Privacy Fences Allowed" table.
Online Fence Estimates in Under 5 Minutes!
Hey Milwaukee, Waukesha, and Madison, Wisconsin folks! 📣 Get ready for a game-changing fence estimate experience! 🌟 With our cutting-edge satellite estimating tech, simply sketch your dream fence, pick a style, and BOOM 💥 Instant price!
Flexible Wood Fence Quote Options for Anyone!
Choose from 3 easy options that are catered to fit YOUR needs. Wherever you're at in the fence buying process is OK, we're here to help.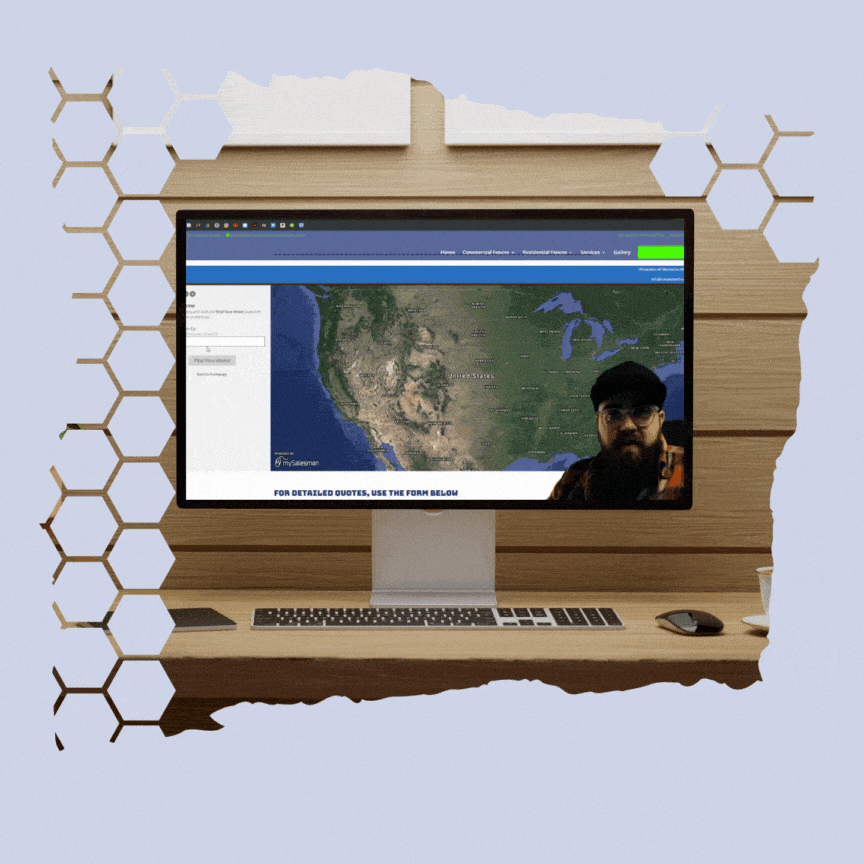 ONLINE – Use our online tool to generate a estimate based on your input. This works well 70% of the time. Some areas have alot of trees obstructing the view of property lines making it difficult. If you experience this, schedule an in-person appointment.
IN PERSON – Meet with one of our 4 fence consultants to discuss your fence project. They will measure the yard, go over the Fence Finders Difference, and flag the yard on the proposed fence line. Estimates are typically sent within 24-hours of your appointment.
DIGITAL CONSULTATION – Looking to have a discussion about your fence project before having someone out? No problem. We can schedule a Zoom/Screen Share meeting where our fence consultant will use satellite tech to measure your yard and provide an estimate – typically within 2-hours of the appointment.