Commercial Chain Link Fence
We install commercial chain link and chain link gates in and near Milwaukee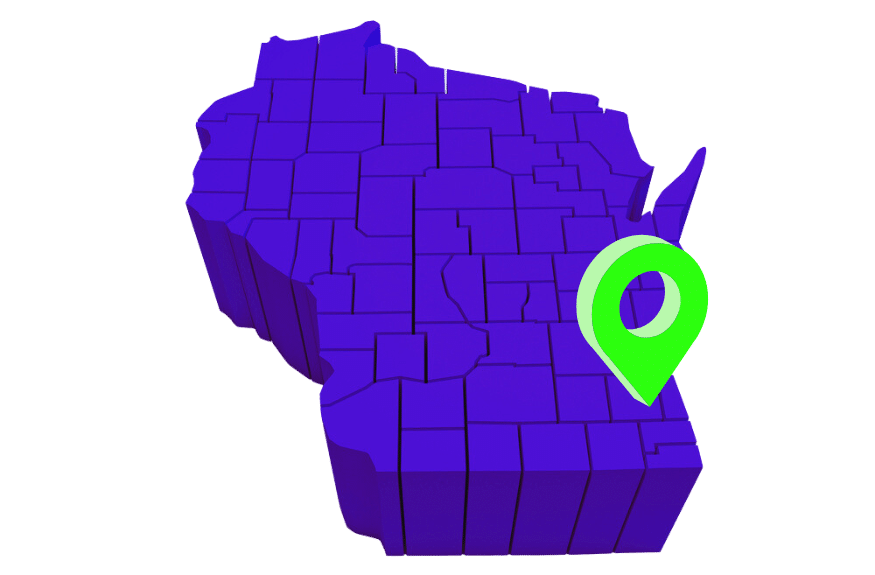 Limited Access and Security Chain Link Fencing in Wiconsin
The Practical Utility of Chain Link Fences
In the vast spectrum of fencing options, chain link fences often emerge as the most pragmatic choice, particularly when safety and cost-effectiveness are of paramount importance.
Commercial Chain Link Fence Installation Near Milwaukee, WI
Evaluating Chain Link Fence Requirements
When deliberating the installation of a chain link fence for your residence or business, several key factors merit careful consideration. Central among these is the primary objective of your new fence. For instance, if you are seeking to contain pets or safeguard children, chain link fences offer an outstanding solution. Our seasoned experts in the Milwaukee region specialize in safety fences and are adept at identifying the essential pre-installation variables to guarantee your peace of mind.
Distinguishing between Commercial and Residential Applications
While chain link installation procedures for residential and commercial applications are largely similar, differences do exist. Commercial chain link fences often necessitate higher gauge wire to sustain the intensity of use.
Assessing the Fit of Chain Link Fencing
Despite not being the most aesthetically appealing option, chain link fences serve as a cost-effective solution for enclosing vast tracts of land. From baseball fields to park boundaries, chain link fencing has been woven into the fabric of American infrastructure.
Interestingly, the concept of chain link fences dates back to 1844, when Charles Barnard of a textile manufacturer in Norwich, England, decided to adapt his company's fabric weaving machines to work with metal. This innovation led to the advent of the chain link. Chain link fences soon became the preferred choice for agricultural, industrial, and urban applications due to their durability, cost-effectiveness, and compatibility with the expanding USA.
Commercial Applications of Chain Link Fences
Despite waning popularity among homeowners, chain link fences remain a favored choice for commercial purposes due to their cost-effectiveness and ease of installation. Particularly suitable for municipal and educational applications funded by tax dollars, chain link fences represent a responsible choice that balances safety with financial prudence.
Chain link fences are also advantageous for private businesses requiring extensive fencing without compromising durability for cost. For instance, oil and gas companies with multiple sites to secure often rely on chain link fences. Similarly, warehouses with expansive perimeters can benefit from the cost-durability ratio that chain link fences offer.
Chain Link Fencing: Balancing Access and Security
Though chain link fences offer a compelling value proposition for budget-conscious projects, they may not be the most secure fencing option. Fences constructed from thicker metals, like iron, may provide a higher level of security. Therefore, when paramount security is required, consider alternatives to chain link.
Constructing Chain Link Fences
Chain link fences, like most fences, are built around posts, including terminal (corner) posts and line posts. The corner posts bear the load of the fence, ensuring the chain link remains taut, while line posts provide additional stability.
Selecting the Appropriate Chain Link for Your Needs
Chain link fences, predominantly made from steel, vary in thickness due to fluctuating steel prices. Older chain link fences may last up to 50-60 years, whereas modern chain link fences may have an expected lifespan of around 25 years.
Customizing Chain Link Fences
To enhance privacy or add security features to your chain link fence, options such as windscreens, privacy slats, and razor wire are available. Windscreens can obstruct visibility and protect against wind gusts, while colorful slats inserted between the chain links can offer a more vibrant privacy solution. For heightened security, barbed or razor wire can be added to the top or bottom of the fence.
If you need to replace a chain-link fence or are considering constructing a new fence around your school or business, reach out to us today!
Online chain link fence Estimates in Minutes!
Hey Milwaukee, Waukesha, and Madison, Wisconsin folks! 📣 Get ready for a game-changing fence estimate experience! 🌟 With our cutting-edge satellite estimating tech, simply sketch your fence, pick a style, and BOOM 💥 Instant price!
Commercial Chain Link Fence Bids 
Choose from 3 easy options that are catered to fit YOUR needs. Wherever you're at in the fence buying process is OK, we're here to help.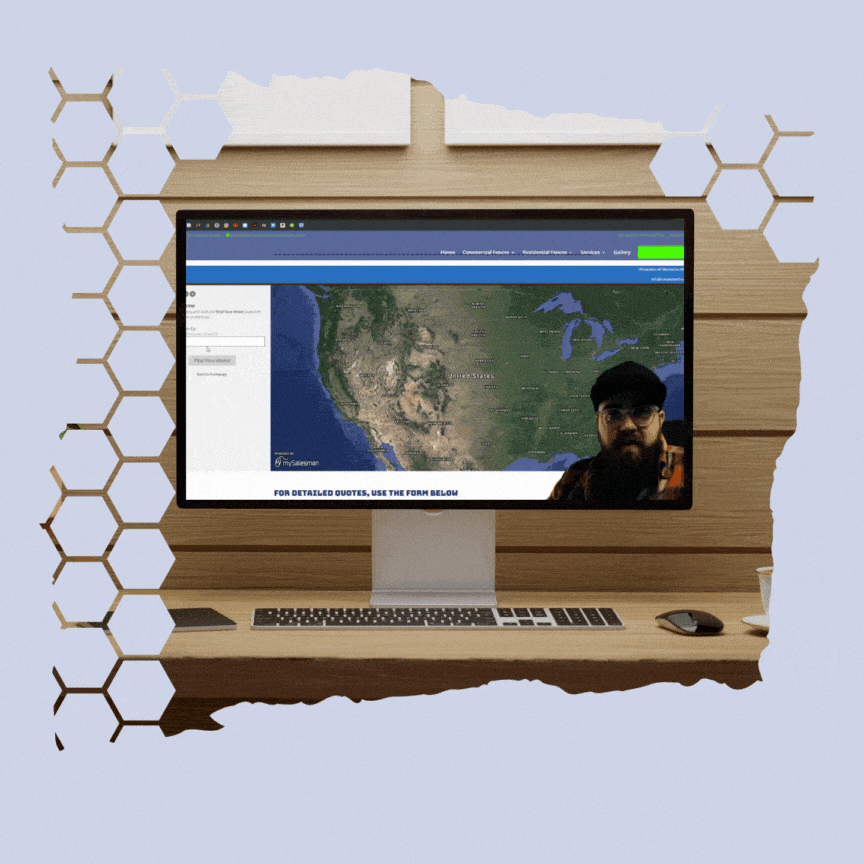 ONLINE – Use our online tool to generate a estimate based on your input. This works well 70% of the time. Some areas have alot of trees obstructing the view of property lines making it difficult. If you experience this, schedule an in-person appointment.
IN PERSON – Meet with one of our 4 fence consultants to discuss your fence project. They will measure the yard, go over the Fence Finders Difference, and flag the yard on the proposed fence line. Estimates are typically sent within 24-hours of your appointment.
DIGITAL CONSULTATION – Looking to have a discussion about your fence project before having someone out? No problem. We can schedule a Zoom/Screen Share meeting where our fence consultant will use satellite tech to measure your yard and provide an estimate – typically within 2-hours of the appointment.