Wood Fence Staining in Milwaukee & Waukesha, WI: High-Quality, Affordable Fence Stain

Enhance & Protect Your Fence
Expert fence staining services in Milwaukee and Waukesha, WI
As a trusted fence staining company in Milwaukee and Waukesha, WI, we are committed to customer satisfaction, using premium stain products and employing meticulous application techniques to ensure lasting results. Our fence staining services not only enhance your fence's appearance but also protect it from the elements, increasing its durability and lifespan.
Cedar Fence Aging Progression Without Stain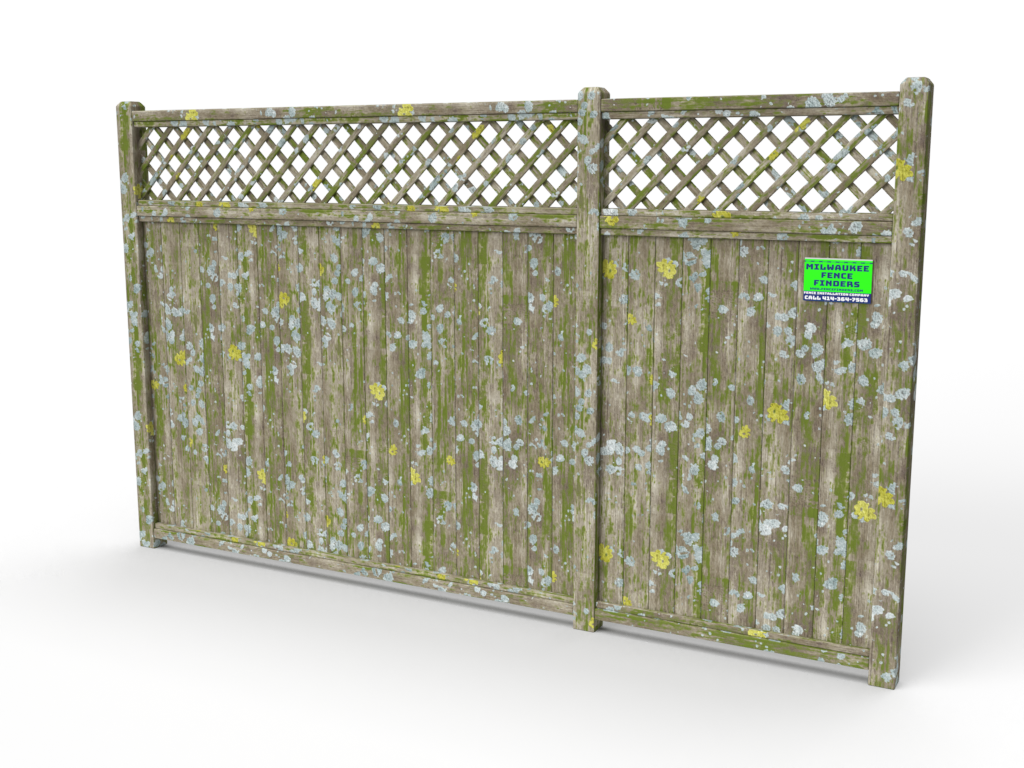 Our fence staining services not only enhance your fence's appearance but also protect it from the elements, increasing its durability and lifespan.
Newly Installed Cedar Fence:
A brand-new cedar fence showcases the natural beauty of the wood, with its rich color and appealing grain patterns. If left unstained, the cedar will gradually weather to a silvery-gray hue due to exposure to the elements. Staining and maintaining the cedar fence from the start will preserve its original color, protect it from moisture and UV damage, and extend its lifespan.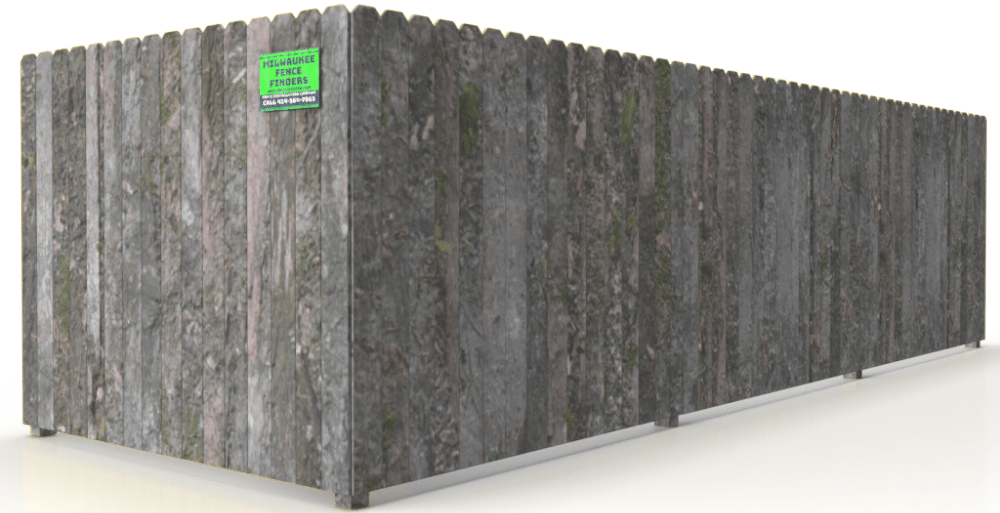 Cedar Fence After 10 Years:
An unstained cedar fence will show significant signs of weathering after 5-10 years, with the wood turning a silver-gray color and potential warping or splitting. If the fence has been stained and maintained, the cedar will retain more of its original color and appearance, with minimal signs of wear and tear.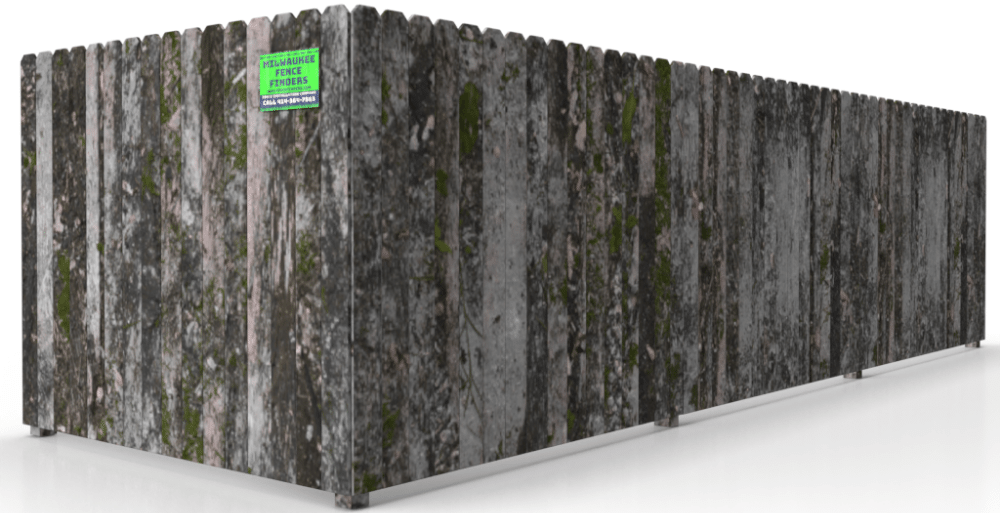 Cedar Fence After 20+ Years:
An unstained cedar fence over 2 decades old will exhibit extensive weathering, with an aged gray color, possible warping, splitting, or rotting. In contrast, a stained and well-maintained cedar fence will still showcase the wood's natural beauty, with the color and grain patterns more preserved, and the overall structure remaining more stable and durable.
Online Fence Estimates in Under 5 Minutes!
Hey Milwaukee, Waukesha, and Madison, Wisconsin folks! 📣 Get ready for a game-changing fence estimate experience! 🌟 With our cutting-edge satellite estimating tech, simply sketch your dream fence, pick a style, and BOOM 💥 Instant price!
What is pre-staining, and why is it important for cedar fences?
Pre-staining is the process of applying a protective sealant or stain to cedar fence boards before installation. This method ensures all six sides of each board are thoroughly covered, providing maximum protection against moisture, decay, and UV damage. Pre-staining extends the lifespan of cedar fences and enhances their appearance.
How does dip staining differ from traditional staining methods?
Dip staining involves immersing cedar fence boards entirely into a stain or sealant, ensuring complete and even coverage. Traditional staining methods typically involve brushing, rolling, or spraying the stain onto the wood surface, which can result in uneven coverage and leave some areas unprotected.
How does pre-staining and dip staining affect the appearance of cedar fences?
Pre-staining and dip staining create a more uniform and consistent color across the cedar fence. These methods help avoid common issues such as uneven color or blotchiness often encountered with traditional staining techniques.
How often should cedar fences be re-stained after pre-staining or dip staining?
Cedar fences should typically be re-stained every 3-5 years to maintain their appearance and protective qualities. However, the specific maintenance schedule may vary depending on factors such as climate, exposure to the elements, and the quality of the stain used. Fence Finders uses exclusively EXPERT Stain and Seal, which is an industry leader in fence stain.
Can I pre-stain or dip stain cedar fence boards myself, or should I hire a professional?
While it is possible to pre-stain or dip stain cedar fence boards yourself before beginning the process of buildng a cedar fence, hiring a professional ensures optimal results and minimizes potential issues. Professionals have access to climate-controlled facilities and high-quality equipment, which guarantee better coverage and longer-lasting protection for your cedar fence.
Superior Pre-Staining Process for Cedar Fences in Milwaukee & Waukesha, WI
When investing in a wood fence for your property in Southeast Wisconsin, it's essential to make an informed decision and protect your investment. Our pre-stained cedar fencing at Fence Finders ensures that your fence remains durable and visually appealing for years to come.
We purchase kiln-dried cedar with low moisture content, allowing us to pre-stain the wood in our facility before installing your fence. This pre-staining process offers numerous benefits:
Environmentally friendly – By staining the wood in a climate-controlled facility, we eliminate concerns about overspray and seepage into the ground.
Improved finish – Our submersion process fully seals each board, providing 100% coverage that is impossible to achieve after the fence has been erected.
Cost-effective – Pre-staining is done in-house, eliminating the need for additional trip charges associated with on-site staining.
In Milwaukee and Waukesha, WI, many fences remain unfinished. Protect your wood fence investment from rain, snow, and UV damage by choosing our pre-stained cedar fencing.
Fence and Deck Staining Services for Milwaukee & Waukesha Businesses and Homeowners
When it comes to fence staining, the question is not whether you should stain your fence, but rather whether you should do it yourself or hire a professional.
Staining a fence can be a time-consuming and labor-intensive task, especially for larger fences. Hiring a professional fence staining service in Milwaukee and Waukesha, WI, ensures that your fence is properly prepared and stained, maximizing the stain's protective benefits and longevity.
Our experienced fence staining professionals understand the importance of preparing the fence surface and staining at the right time. We ensure that your fence's moisture content is appropriate before applying the stain and take the necessary steps to clean older fences before staining or painting.
Staining Fences in Milwaukee, Waukesha, and Surrounding Counties
With the harsh weather conditions in Milwaukee, Waukesha, and surrounding counties, staining your wood fence is crucial for maintaining its beauty and durability. Trust our expert fence staining services to provide a long-lasting, attractive finish for your fence investment.
Stained Wood Fence Quotes Made Easy
Choose from 3 easy options that are catered to fit YOUR needs. Wherever you're at in the stained fence buying process is OK, we're here to help.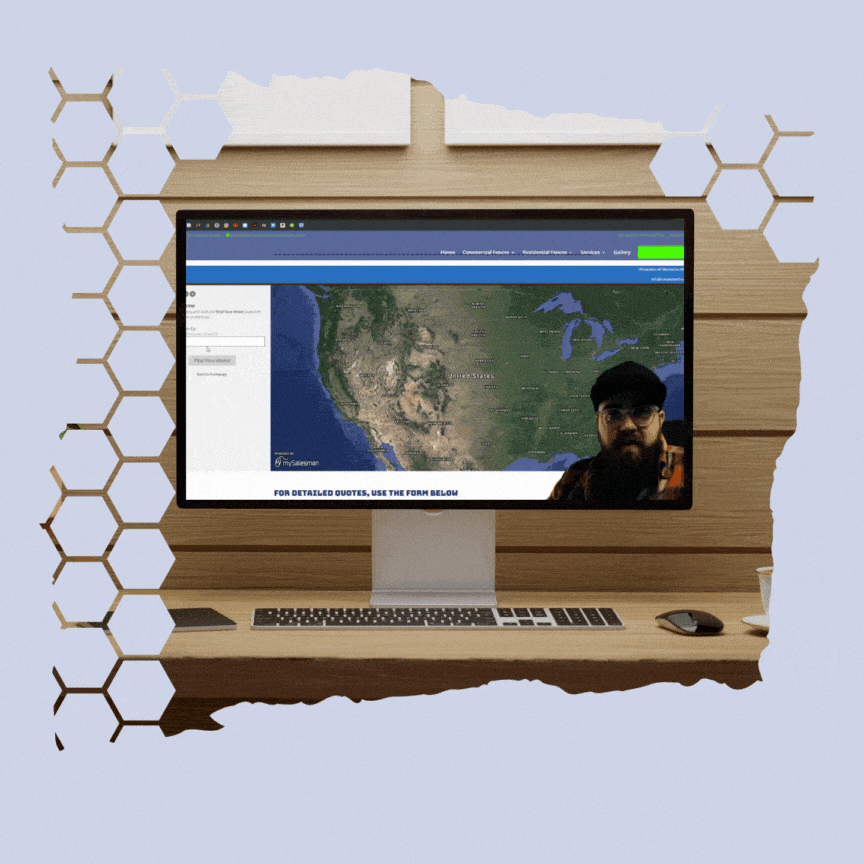 ONLINE – Use our online tool to generate a estimate based on your input. This works well 70% of the time. Some areas have alot of trees obstructing the view of property lines making it difficult. If you experience this, schedule an in-person appointment.
IN PERSON – Meet with one of our 4 fence consultants to discuss your fence project. They will measure the yard, go over the Fence Finders Difference, and flag the yard on the proposed fence line. Estimates are typically sent within 24-hours of your appointment.
DIGITAL CONSULTATION – Looking to have a discussion about your fence project before having someone out? No problem. We can schedule a Zoom/Screen Share meeting where our fence consultant will use satellite tech to measure your yard and provide an estimate – typically within 2-hours of the appointment.