Top-Rated Fence Installation in Milwaukee, Surrounding Counties &
Where Quality Meets Craft™
Choosing Milwaukee Fence Finders means choosing unrivaled quality, customer-centric service, and comprehensive fencing solutions. Let us help you transform your property into a secure, private, and beautiful space that reflects your style and meets your needs.
We invite you to explore our range of services and discover why we are the preferred choice for professional fence installation in Milwaukee and its surrounding cities. Contact us today for a free consultation and quote – let's build something extraordinary together!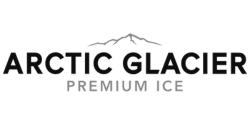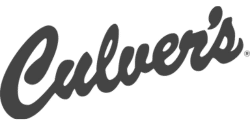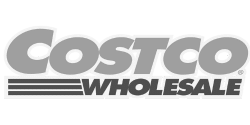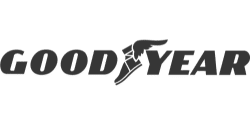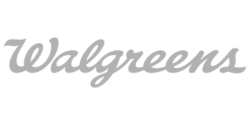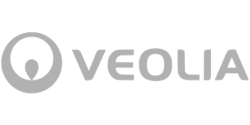 Milwaukee Fence Finders, Installing fences in and near Milwaukee, WI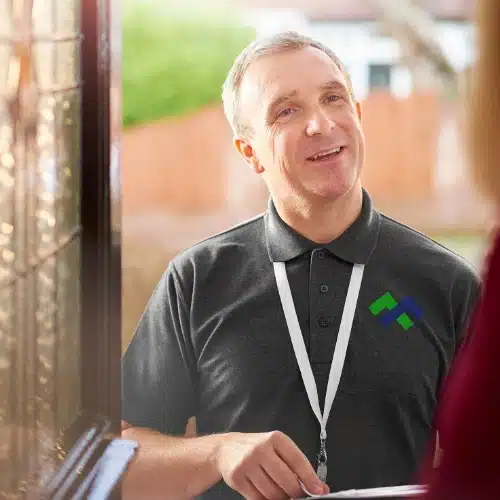 02 In-Person Appointment
Let's meet in-person, we're all ears to your fencing needs and wants.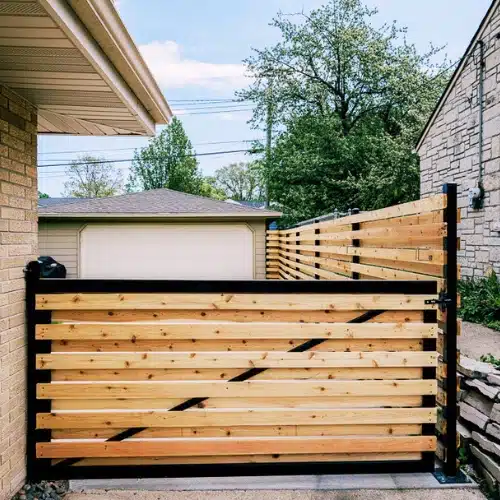 Pick your style, from classic wood to modern vinyl fencing and everything in between.
04 We Install Your New Fence
Relax and watch us transform your yard with our expert fence installation!
Crafting Fences, Creating Experiences. Your Satisfaction is Our Blueprint.
Wood Fence Installation
Secure top-notch wood fence installation services in Milwaukee, WI, for robust, aesthetically pleasing, and long-lasting privacy solutions.
Vinyl Fence Installation
Milwaukee Fence Finders provides durable and low-maintenance vinyl fence installations in Milwaukee, for ultimate privacy and elegant curb appeal.
Chain Link Fence Installation
Milwaukee Fence Finders will upgrade your property in Milwaukee or Waukesha, with secure, affordable, and fast chain link fence installations.
Aluminum Fence Installation
Enhance security with stylish, rust-resistant aluminum fence installations from Milwaukee Fence Finders in and near Milwaukee and Waukesha.
We're the Fastest Growing Milwaukee Fence Company for a Reason.
Professional Fence Installation in Milwaukee
For over a decade, Milwaukee Fence Finders team has delivered unrivaled fencing solutions to the residents and businesses in the greater Milwaukee area, earning a reputation for our commitment to excellence and customer satisfaction. We're proud to serve a wide range of cities including but not limited to Waukesha, Brookfield, Oconomowoc, Pewaukee, Sussex, Whitefish Bay, West Milwaukee, and more.
Whether your goal is to enhance privacy, secure your property, or simply elevate your curb appeal, we bring a wealth of expertise to make your vision a reality. Our dedicated team works closely with you, offering personalized services to deliver a final product that meets your exact needs.
We offer a diverse portfolio of fence installations to match any style or functionality. From the rustic charm of Wood Fences and the sleek, low-maintenance Vinyl Fences to the sturdy and cost-effective Chain Link Fences, we have something for everyone.
If elegance and durability are what you seek, our Aluminum Fences offer a lightweight yet robust alternative that can withstand the Milwaukee weather. For the discerning homeowner, our custom Ornamental Fences are the perfect blend of beauty and functionality, designed to enhance your property's aesthetic appeal.
But our services extend beyond fences. Recognizing that a fence is only as strong as its gate, we also provide expert Gate Installation. Whether you prefer a simple swing gate or an advanced automated gate, our team is trained to ensure seamless integration with your fence, delivering not just aesthetic consistency but also the highest level of security.
Experience the Milwaukee Fence Finders difference today.
5-Star Milwaukee Fence Installation Company
Oscar and his crew were great to work with on this project. They were all hard workers and very professional. Oscar was always checking in with me to make sure they were installing exactly what I envisioned. I will have them back to estimate/install the second half of our fence needs.
Milwaukee Fence Finders did a fantastic job on my vinyl fence. They were prompt and professional from end to end. Great to work with and did a wonderful job.
A little creativity was needed and the final product is beautiful.
Very helpful from administrative office to installation! Always very responsive to all my questions and took time to make sure everything was exactly to expectations. Highly recommend.
Milwaukee Fence Finders installed a backyard fence at our property. The salesmen (Jair) came out to our house, took some measurements and explained the full process to us before we'd even paid for anything. Once we selected them, we waited about 4 weeks (which was very quick compared to competitor time windows) for installation. Day-of installation Duane and his team arrived promptly at 7:30AM and began working almost immediately.. Around 11AM there was a knock at my door, letting me know they had completed the work. 4 hours for a fence installation!! Wow! 10/10 Would recommend Milwaukee Fence Finders to anyone looking for any type of fencing needs.
Highly recommend. Fantastic experience. After 2 other companies let us down, Milwaukee Fence Finders went above and beyond for us. Karen, Jim, and the crew were all outstanding.
Theresa Ritter
2022-12-13
We used this company for a fence repair after a storm broke several of our fence posts. When the rest of the fence began collapsing the following year, they came out and fixed all of our concerns and our fence looks great now.
Did a great job on a big project. Definitely recommend!!
I would recommend Fence Finders to my neighbors and friends!
FAQ's About Fence Installation in Milwaukee and Waukesha
Can't find Answers?
Don't worry, our team will help you.
Choose Topics
Wood Fences
Vinyl Fences
Chain Link Fences
Aluminum / Ornamental Fences
What are the benefits of choosing wood fence installation for my property?
Wood fences offer a natural, traditional look that can easily complement any landscape. They are versatile, customizable, and provide a high level of privacy.
How much does the cost of fence installation for a wood fence typically range?
The cost of fence installation can vary greatly depending on the size of your property and the type of wood chosen. We recommend getting a fence installation quote for the most accurate estimate.
Can I undertake a wood fence installation DIY project, or should I hire professional fence installation services?
While some people do opt for DIY, hiring professional fence installation contractors ensures that the job is done correctly, efficiently, and safely.
What is the typical fence installation cost per foot for a wood fence?
We do not price our fences per foot. Companies that price per foot typically cut corners and use inferior material. Each of our projects are quoted using proprietary software that calculates real-time material costs from our suppliers so we maintain consistant quality. Generic pricing per foot is inherently bad for both the company and the consumer.
How can I find local fence installers specializing in wood fences?
You're already in the right place! Milwaukee Fence Finders is your local professional for all your fencing needs.
How can I find local fence installers specializing in wood fences?
You're already in the right place! Milwaukee Fence Finders is your local professional for all your fencing needs.
What makes vinyl fence installation a good choice for my residential property?
Vinyl fences are durable, low-maintenance, and resistant to weathering. They are a great choice for privacy fence installation.
What is the average cost of vinyl fence installation?
Vinyl fences can be more expensive than some other materials upfront but require less maintenance over time. The cost will also depend on your specific requirements.
How does vinyl fence installation compare to wood fence installation?
Vinyl fencing offers longevity and minimal maintenance compared to wood. However, wood fencing can offer a more natural aesthetic and can be easier to repair.
Can you provide a fence installation guide for a DIY vinyl fence project?
While we can provide guidance, we highly recommend hiring professional fence installation contractors to ensure the best results.
Do you offer fence installation near me for vinyl fences?
Yes, we serve a wide area in and around Milwaukee, Waukesha and Madison metropolitan area. Please contact us to confirm service in your specific location.
Are there affordable fence installation options for vinyl fences?
Like cars, there are vast pricing differences in fences, especially vinyl fencing. While white privacy vinyl can be very affordable; some of the colored and textured vinyl fences are at the higher end of fence price spectrum.
Why should I consider chain link fence installation for my commercial property?
Chain link fences offer excellent security, are cost-effective, and require little to no maintenance.
Can you provide a fence installation quote for a chain link fence on my property?
Yes, we offer free quotes. Contact us with details about your property and we will provide an estimate.
Are you among the best fence installation companies for chain link fences?
Our professionalism, experience, and commitment to customer satisfaction make us a top choice for chain link fence installation.
How much does chain link fence installation cost per foot?
Costs can vary depending on factors like the height of the fence and the type of coating used. Contact us for a detailed quote. Milwaukee Fence Finders does not price any of our projects based on "cost per linear foot" or "cost per foot". Each unique project cost is calculated based on actual material used to execute the project. 
Do you provide chain link fence installation services near me?
We install chain link fences throughout many areas in and around Milwaukee and Waukesha metropolitan area. Contact us to confirm availability in your city, town or village. We often travel within a 3 hour radius to install fences.
Can I find affordable fence installation options for chain link fences?
Yes, chain link fences are typically a cost-effective choice. We also offer competitive pricing to accommodate various budgets. 
What is the appeal of ornamental fence installation for my garden?
Ornamental fences can add a touch of elegance and sophistication to your garden, enhancing its aesthetic appeal while also providing security.
Can you provide fence installation services for aluminum, steel and iron ornamental fences?
Absolutely. We have the skills and resources to install aluminum, steel and iron ornamental fencing in and around Waukesha, Milwaukee and Madison WI.
Are there professional fence installation contractors specializing in ornamental fences near me?
How does the cost of ornamental fence installation compare to other types?
Ornamental fences, particularly those made of iron, can be more expensive due to the material cost and the craftsmanship required. However, they can significantly enhance your property's curb appeal and security.
How do I get a fence installation quote for an ornamental fence?
Simply contact us with details about your property and the type of ornamental fence you're interested in. We'll provide a free, no-obligation quote.
What do your fence installation reviews say about your ornamental fence services?
Our clients frequently praise our attention to detail, craftsmanship, and the quality of our ornamental fences. We strive to provide the best service possible for every project. We are always happy to provide referances, in fact – we encourage it! 
Choosing the Right Milwaukee Fence Company
When it comes to finding the perfect partner for your fencing needs, picking the right fence company in Milwaukee is crucial. At Milwaukee Fence Finders, we make that choice simple and straightforward.
Experience and Expertise
We've been installing fences in Milwaukee, Waukesha, Madison, and the surrounding Wisconsin areas for over 35 years combined. From residential wood fences to commercial chain link fences, our team has seen and done it all. Our extensive experience guarantees a fence installation that stands the test of time.
Top-notch Customer Service
We're not just about fences, though. At Milwaukee Fence Finders, we're big on customer service. Our mission is simple: to ensure your fence-finding journey is as smooth as a Wisconsin cheese curd. We'll guide you through every step of the process, from scheduling a consultation to choosing the perfect fence style for your property.
Quality and Variety
Your fencing needs are as unique as you are, and we have an array of styles and materials to match. Whether you prefer a classic wooden fence, a durable chain link, a sleek vinyl, a stylish aluminum ornamental, or a sturdy steel fence, we've got you covered. We're committed to helping you find a fence that not only meets your needs but also enhances the aesthetic appeal of your property.
Preparing for the Day of Your Fence Installation
So, you've decided on Milwaukee Fence Finders for your fencing project. Great choice! Here's how to prepare for the big day, so we can install your fence quickly and efficiently.
Clear the Path
Before your Milwaukee fence installation, make sure the area where we'll be working is clean and clear. Move any outdoor furniture, decorations, or children's toys away from the fence line. This helps us get straight to work and ensures nothing gets damaged in the process.
Mark Important Locations
Are there underground private utilities, sprinkler systems, or septic tanks on your property? Make sure you point these out. We want to avoid causing any damage during the fence installation process. We handle Diggers Hotline utilities.
Inform Your Neighbors
It's always a good idea to let your neighbors know that you're planning to install a fence. This is especially true if the fence is along a property line. This heads-up ensures good neighborly relations and avoids any potential surprises.
Be Present on Installation Day
If possible, be present on the day of the fence installation. This allows you to answer any questions that might come up and lets you see the progress of your brand-new fence firsthand.
Trust the Process
At Milwaukee Fence Finders, we're pros at installing fences in Waukesha, Madison, and the surrounding Wisconsin areas. We'll make sure the fence installation process is smooth from start to finish. So, sit back, relax, and look forward to the transformation of your yard. We'll handle the rest.
Permits
Understanding Fence Permits in Milwaukee and Waukesha County
Ready to install a new fence with Milwaukee Fence Finders? Before we break ground, it's crucial to understand the ins and outs of fence permits in Milwaukee County, Waukesha County, and surrounding areas.
Milwaukee County Fence Permits
In Milwaukee County, a permit is generally required for fence installation. The City of Milwaukee's Department of Neighborhood Services provides comprehensive information about fence permit requirements. Rules may vary based on fence height and location, but our team at Milwaukee Fence Finders will guide you through the entire permit process.
Waukesha County Fence Permits
Fence regulations in Waukesha County can differ slightly from Milwaukee. Just like in Milwaukee, permits are typically required and rules can vary. However, you can rely on us to provide the necessary advice and assistance to ensure your fence complies with local regulations.
Surrounding Areas
For surrounding areas, it's essential to check with your local city or town hall for specific regulations regarding fence installation. Some areas may require a permit, while others may have specific rules about fence height, style, and placement. Milwaukee Fence Finders provides in-deapth information, applications and regulations for fence permits throughout Milwaukee and Waukesha. See "Areas Served" and select the corresponding location you would like to learn about.
Milwaukee Fence Finders – Your Local Permit Experts
Navigating the world of fence permits can be complex, but don't worry – that's where we come in. Milwaukee Fence Finders is well-versed in local regulations and will assist you every step of the way. We're committed to ensuring your fence installation is not just top-notch but also fully compliant with local regulations.
Fence Warranty
Unbeatable Lifetime Craftmanship Warranty from Milwaukee Fence Finders
At Milwaukee Fence Finders, we're not just building fences; we're building relationships. And the cornerstone of our relationship with you is trust. That's why we're proud to offer a lifetime warranty that's hands down the best craftsmanship guarantee in the business.
Our Lifetime Craftsmanship Guarantee
When we say "lifetime," we mean it. Our lifetime craftsmanship guarantee is more than a promise; it's a testament to the confidence we have in our team's skills and the quality of the materials we use.
What Our Warranty Covers
This warranty isn't a bunch of fine print and exceptions. It covers every fence we install. If you ever run into any issues related to the workmanship or materials, give us a shout. We'll be there to make it right.
Why Our Warranty is the Best
There are other warranties out there, sure. But our commitment to your satisfaction sets our warranty apart. We're local folks serving Milwaukee, Waukesha, Madison, and the surrounding Wisconsin areas, and we're committed to doing right by our neighbors.
Ready for a Fence with a Lifetime Warranty?
With Milwaukee Fence Finders, you're getting more than just a fence. You're getting peace of mind, backed by the best lifetime craftsmanship guarantee in the industry. Whether you need a simple fence repair or a whole new installation, you can count on us to stand by our work today, tomorrow, and for life.
Fence Financing
Fence Financing with Milwaukee Fence Finders and Sunlight Financial
At Milwaukee Fence Finders, we believe that every homeowner should have access to top-quality fencing, regardless of their budget. That's why we've teamed up with Sunlight Financial, a leading financing provider, to offer flexible and affordable fence financing options.
Flexible Financing Options
With our partnership with Sunlight Financial, we're able to provide a variety of financing options that can be tailored to your unique financial situation. Whether it's a small picket fence for your front yard or a large privacy fence for your entire property, our goal is to make your fence affordable.
Easy Application Process
The application process for our fence financing is straightforward and hassle-free. All it takes is a few minutes of your time, and you'll receive an instant decision. We're here to guide you every step of the way, making sure you understand all the terms and conditions.
Sunlight Financial: A Trusted Partner
Sunlight Financial is a trusted name in home improvement financing. They offer low rates, flexible terms, and a commitment to customer service that matches our own. We're proud to partner with them to provide our customers with the best possible financing options.
Ready to Install Your Dream Fence? With financing from Milwaukee Fence Finders and Sunlight Financial, that dream fence of yours is well within reach. Don't let budget concerns hold you back from enhancing your property and boosting its curb appeal. Reach out to us today and learn more about how our fence financing options can make your fencing project a reality. We're all about building fences, building relationships, and making your home the safe and beautiful space you've always wanted.
Fence Staining
Superior Fence Staining with Milwaukee Fence Finders
At Milwaukee Fence Finders, we go above and beyond to provide top-notch fence services. One of these is our exceptional fence staining process. We pre-stain or "dip-stain" our fences, a superior method that sets us apart from other fence companies.
The Importance of Fence Staining
Fence staining isn't just about aesthetics – it's a crucial step that prolongs the life of your fence. A good stain protects your fence from the harsh Wisconsin weather, preventing damage from UV rays, moisture, and temperature fluctuations.
Why Dip Staining?
Unlike traditional brush or spray staining methods, dip staining ensures full coverage of the wood. We immerse the entire fence material into the stain, ensuring every nook and cranny is covered. This results in an even, professional finish that's more resilient and lasts longer than a regular stain job.
Dip Staining vs. Traditional Staining Methods
Why is our dip staining superior? It's simple. Because we stain the fence materials before installation, we can cover areas that would be hard to reach with a brush or sprayer. This ensures superior protection, particularly in joints and hard-to-reach places. Plus, it saves time – your fence is ready to install as soon as it arrives.
Ready for a Long-lasting, Beautifully Stained Fence?
At Milwaukee Fence Finders, we're all about providing services that make your fence look great and last longer. And our superior pre-staining process is just one of the ways we do that. If you're ready for a fence that's not just beautiful but also built to withstand Wisconsin's toughest weather, reach out to us today. Let's make your home safe, secure, and stunning with a beautifully stained fence that's built to last.