Dumpster Enclosure Installation in Milwaukee & Waukesha
We design and install commercial dumpster enclosures throughout Milwaukee and Waukesha Counties. Dumpster enclosures; sometimes referred to as dumpster corrals help hide unsightly metal dumpsters, trash bins, and recycling containers. Throughout many cities, villages, and townships in Southeast Wisconsin dumpster enclosures are required by municipal code for businesses, apartment complexes, and other commercial applications. If you're required to install and dumpster enclosure at your business or property, we can help!
Dumpster Enclosure Construction & Materials
Dumpster corrals can be built from a variety of materials with the only requirement (typically) being that it visually blocks the view of the enclosed dumpster. Below are some of the commonly used materials to construct dumpster enclosures.
Wood (Cedar or Treated Pine)
Vinyl
Composite
Chain Link with Privacy Slats
Brick or Stone
Steel
Pre-fabricated Enclosures
Welded Wire with Privacy Screen
Molded or Cast Plastic Panels
Cost of Dumpster Enclosure Installation
Because of the wide range of materials, sizes, and styles of dumpster enclosures, the price can vary quite a bit. On the economical side, chain link with privacy slats is a fast and affordable option while brick and stone enclosures are significantly more time-consuming and expensive. Each option has their pros and cons and you should always consider durability and aesthetics when choosing the style and material.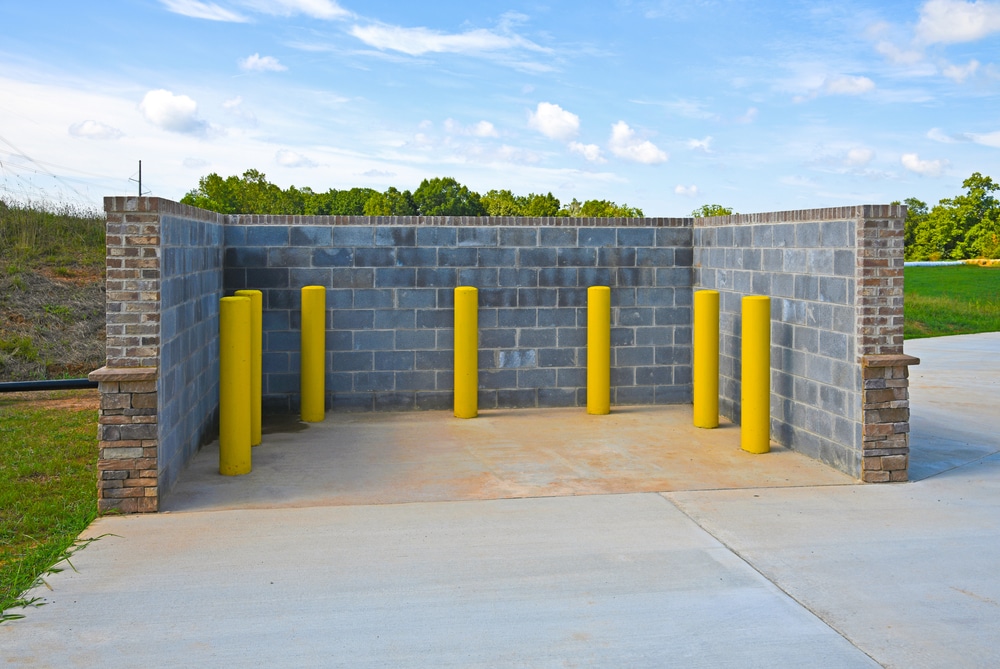 Ready to schedule an appointment?
We Made It Easy!