Oconomowoc, WI
Wood
Fence Installation Company
Your Trusted Fence Installation Company in
Oconomowoc, Wisconsin
Fence Contractor Serving All of Waukesha County, WI
Hey there, Oconomowoc friends! We all know that saying, right? 'Good fences make great neighbors.' And let's be honest, it's spot on. Fences help us steer clear of those awkward neighborly conflicts, even when everyone's on good terms. Besides, keeping our furry friends from wandering off and our kids safe is a top priority for us all. Sure, Oconomowoc may have a few more rules on fence types, but don't worry, we've got plenty of options to fit the bill. Our favorites? Well, the charming wood picket, the low-maintenance vinyl picket, and the stylish ornamental fences seem to be the talk of the town. But hey, don't discount the humble chain link fence. It's a champ at protecting your lovingly tended garden. So, let's get you that perfect fence and make you the talk of Oconomowoc!
Looking for a Fence in
Oconomowoc

? Let's quote it…
Why Fence Finders is The Best Fence Contractor in

Oconomowoc, WI
Cutting-Edge

Fence Design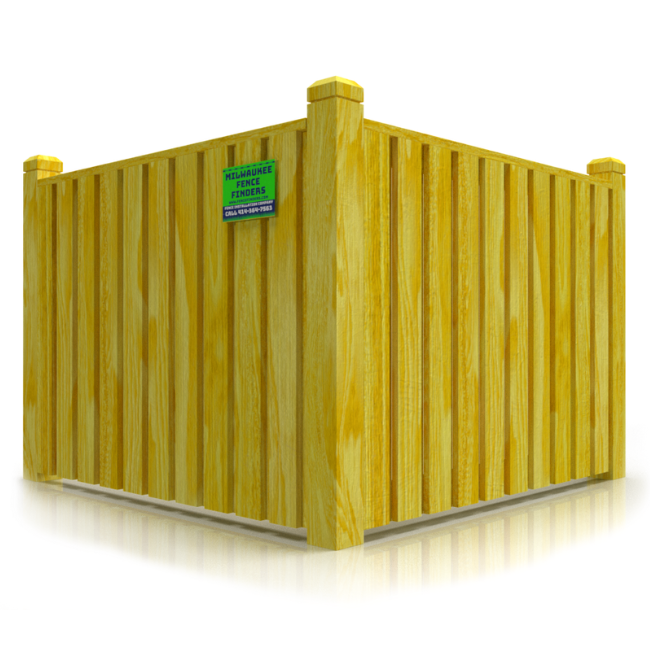 #2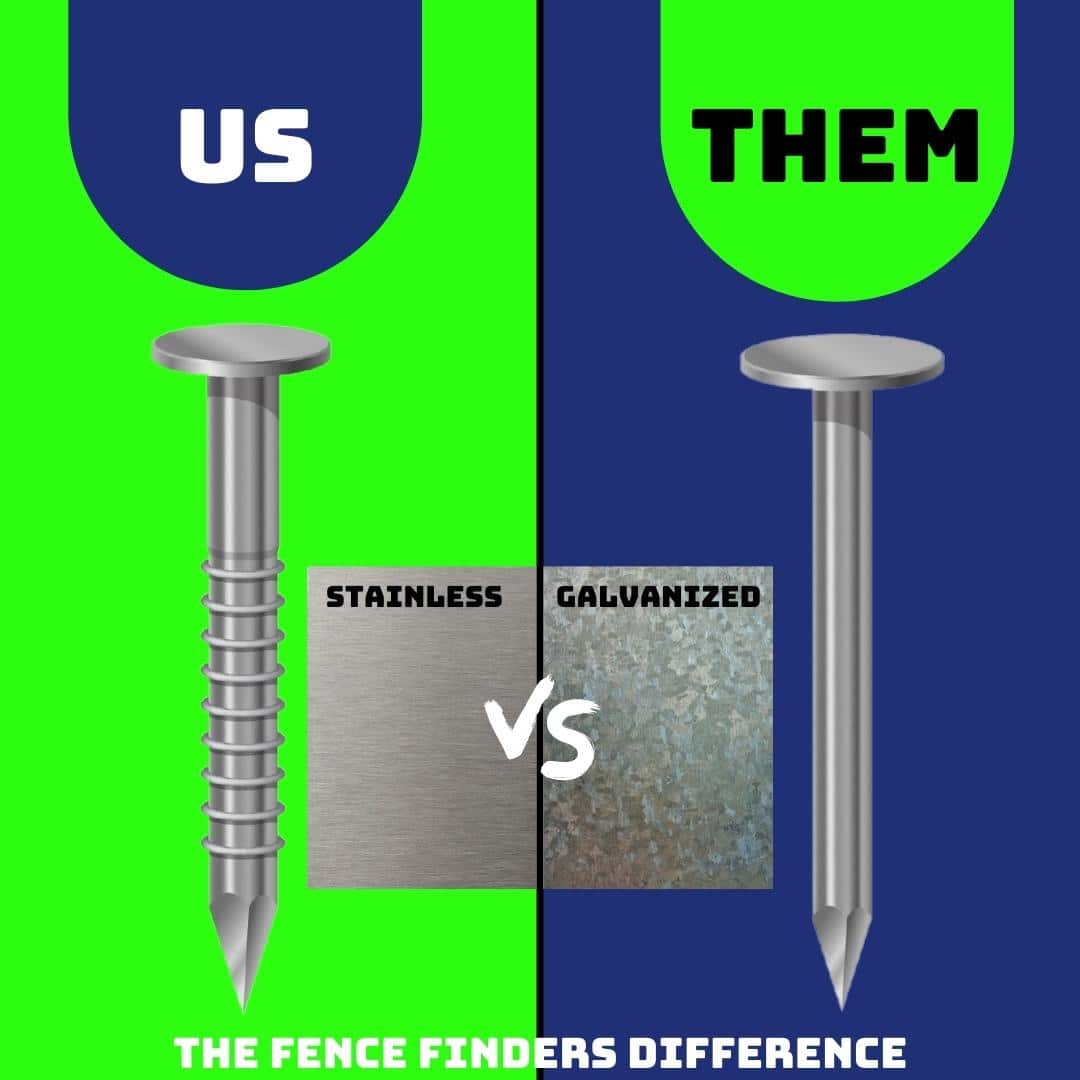 #1 – Exceptional Cedar Quality:
When it comes to wood fences in our beloved town, there's one superstar that steals the show—say hello to cedar! Trust me, it's the bee's knees. This wood is like a superhero, fighting off all the elements, rot, and creepy crawlies like a champ. No worries about maintenance either, 'cause cedar's got your back for the long haul.
But wait, there's more! Not only is cedar durable, it's also a real stunner. Picture this: the charming texture of cedar gracing your Oconomowoc property, giving it that touch of class it deserves. And oh, that heavenly aroma! It's like a breath of fresh air, filling your outdoor space with an extra dash of sophistication.
#2 – Sturdy Stainless Steel Fasteners:
Listen up, Oconomowoc friends! When it comes to crafting top-notch wood fences in our charming town, we've got a secret weapon up our sleeves—sturdy stainless steel fasteners! These babies are the real deal, known far and wide for their unbeatable durability and rust resistance. Trust me, they're like superheroes, ready to save the day and keep your fence standing strong for years to come.
#3 – Cutting-Edge Hourglass-Shaped Post Holes:
Have we got a treat for you in the world of fences. Picture this: cutting-edge hourglass-shaped post holes. Oh yeah, we're taking fence building to a whole new level of awesomeness right here in our very own town of Oconomowoc, Wisconsin! These innovative holes are crafted with precision and purpose, giving your fence an unbeatable level of stability. We're talking rock-solid support, my friends. No more worries about pesky post shifting or wobbly fences. With our forward-thinking design, your fence will stand tall and strong, come rain or shine.
#4 – Skillful Artistry:
When it comes to constructing your dream fence, we leave no stone unturned. Our construction process is a work of art, carefully crafted with meticulous attention to detail. We sweat the small stuff so you can enjoy the big picture—a fence that will blow your socks off!

How long does the fence installation process typically take in Oconomowoc, WI?
The duration of fence installation in Oconomowoc can vary depending on factors such as the size of the project and the type of fence being installed. Generally, it can take anywhere from a few days to a couple of weeks to complete the installation process.
What types of fences are suitable for Oconomowoc's weather conditions?
Oconomowoc experiences a range of weather conditions throughout the year, including rain, snow, and varying temperatures. Durable materials such as cedar and vinyl are popular choices for fences in Oconomowoc, as they offer excellent resistance against the elements and are built to withstand the local climate.
Are there any specific regulations or permits required for fence installation in Oconomowoc?
Yes, Oconomowoc has specific regulations and permit requirements for fence installation. It's important to check with the local authorities or consult with your Fence Finder rep to ensure compliance with any zoning codes, height restrictions, or permit requirements before beginning your project.
Can I install a fence on uneven terrain in Oconomowoc?
Absolutely! Fence installation on uneven terrain is quite common in Oconomowoc. Professional fence installers have the expertise and tools to navigate slopes, hills, or uneven ground to create a level and secure fence. We can recommend suitable fencing options and provide customized solutions to accommodate the unique characteristics of your property.
How do I choose the right fence design for my property in Oconomowoc?
Selecting the perfect fence design for your Oconomowoc property depends on various factors, including your desired level of privacy, aesthetic preferences, and the purpose of the fence (e.g., security, decoration, pet containment). We can assist in assessing your needs, providing design options, and guiding you towards the best choice that aligns with your style and functional requirements.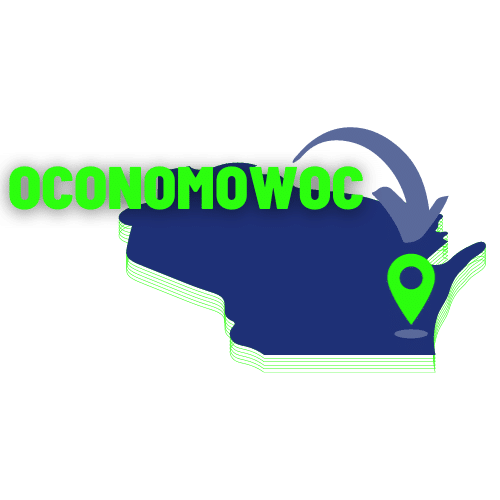 Oconomowoc WI Fence & Gate Repair
Whoa, Nellie! You know how wild and unpredictable the weather can get here in Oconomowoc, Wisconsin, right? Our summers can sizzle and our winters can freeze your socks off! And guess what takes the brunt of it all? Yep, you got it—our outdoor structures, especially our trusty fences, decks, pergolas, and gazebos. They're the unsung heroes that protect our properties.
But hey, even the toughest fences can face a little wear and tear or the occasional bout of storm damage. No worries, though! That's where we ride in to save the day! Milwaukee Fence Finders isn't just about building brand-spankin'-new fences. We're the cavalry that swoops in to repair your existing fences and gates, whether they're guarding your front walk or standing tall by your driveway.
So why choose us, the mighty Milwaukee Fence Finders, for your fencing project? We're not just a bunch of out-of-towners—we're local legends with locations in Milwaukee, Waukesha, and Madison. We take pride in our smooth, stress-free process that guides you from the first quote all the way to the final installation. We've got your back, partner!
Our reputation? Solid as a well-built fence! We've got three key principles: top-notch fences, prices that won't break the bank, and a commitment to making you one happy camper. With over ten years of fence-slinging experience all over Wisconsin, we've got the answers to all your fencing questions.
Need more info? Reach out to us! We're just a message away. Fill out that contact form below, and we'll be zoomin' right over to you. Or if you fancy a good ol' face-to-face chat, use our handy-dandy 'Book Now' tool to schedule a visit. We'll swing by, check out your property, and whip up a custom quote just for you.
Oconomowoc Residential & Commercial Gates
Oh, and let's not forget about gates! They're like the trusty sidekick to your fence—the Robin to your Batman. A beautifully crafted gate adds that final touch of charm and security to your Oconomowoc property. We've got a whole lineup of heights, materials, and styles to make sure your gate is the perfect match. Together, let's create something downright amazing!
So, Oconomowoc friends, don't let your fences and gates suffer in silence. Call in the Fence Finders and let us work our magic!
Installing Fences in & Around Oconomowoc
Oconomowoc, Wisconsin, nestled in Waukesha County, is home to 16,717 residents as per the 2020 Census. Every day, countless individuals commute to Oconomowoc for work and leisure, thanks to its strategic location—just 33 minutes from Milwaukee and 1 hour 3 minutes from Madison.
With Oconomowoc's expanding community, the demand for residential and commercial fence installation services is at an all-time high. We offer a variety of fencing solutions, including privacy fences, security fences, and pet fences, catering to homeowners and businesses across Oconomowoc.
Show More
Fencing Fantasia in Oconomowoc, Wisconsin
We've got a treasure trove of fencing options that'll tickle your fancy, whether you're a homeowner or run a business in our charming town of Oconomowoc. From classic pickets to imposing iron, we've got 'em all, folks!
Residential Fences – Dress Up Your Oconomowoc Homestead
Our residential fences aren't just a pretty face—they're tough cookies, too! Built for style, functionality, and, of course, to keep up with Oconomowoc's fence rules and regulations. Want to get all the deets about our town's fence guidelines? Check out our Oconomowoc Fence FAQ's right here.
Commercial Fences – Secure and Snazzy in Oconomowoc, WI
Our commercial fences mean business, folks! Whether you're after top-notch security or a snazzy showpiece to impress your clients, we've got you covered. But don't just take our word for it; our warranty and attention to detail have got our commercial customers coming back for more!
Crafting Fences in Oconomowoc, WI that Stand the Test of Time
Getting a free fence quote from us is as easy as pie. If you're just dipping your toes in the fence-buying waters, check out our Fence Quote Map for a rough idea. If you're ready to take the plunge, use our handy-dandy Book Now tool, and one of our fence maestros will drop by for a chat. We promise a stress-free experience from start to finish—whether you pick us or not!
Good Fences Make Best Buddies in Oconomowoc
Let's face it, folks—a good fence makes for good neighbors. No more worries about Rover sneaking into Mr. Johnson's prize roses or little Billy wandering off. Plus, with our broad range of options—wood picket, vinyl picket, ornamental—you're spoilt for choice! And, for the green thumbs out there, we've even got chain-link fences perfect for protecting your garden. So, what are you waiting for? Let's get this fence party started in Oconomowoc!
Fence Permit requirements in Waukesha County, WI
In Waukesha County, Wisconsin, the requirement for a permit for a perimeter fence depends on the specific local municipality in which the property is located. The County itself does not require a permit for the construction of perimeter fences. However, individual cities, towns, and villages within the county may have their own regulations and permit requirements that need to be complied with.
Oconomowoc, WI Fence Permit – Application
As a convenience, you can download the Oconomowoc Fence Permit application right from our website.
Oconomowoc Building Permit for Fences
This is a fillable PDF document that can be filled in online, downloaded and then submitted along with the sketch (see example below) and payment.
Oconomowoc, WI Fence Regulations
Applicability: All fences, landscape walls, and decorative posts which are equal to or exceed 30 inches in height, located in any district, are subject to the requirements below and shall obtain a building permit from the Building Inspector before starting construction of the fence.
Building Permit: A building permit application for a fence shall consist of a standard building permit application with a site plan drawn to scale. The site plan must show abutting streets, lot lines and their dimensions, existing buildings and their dimensions, the proposed fence location and proposed setbacks. A drawing or picture of the fence indicating its style and height shall also be provided.
Fence Types:
Residential Districts: Acceptable materials for constructing fencing and walls include wood, stone, brick, wrought iron, chain link, wire mesh, and any other materials determined to be similar by the Zoning Administrator. Wire mesh fencing is not permitted within required front yard or street yard areas. Any fence within a street yard, including along property lines which intersect a right-of-way, shall be a maximum of 50% opaque.
Nonresidential Districts: Acceptable materials for constructing fencing or walls include wood, stone, brick, wrought iron, chain link, and wire mesh. Barbed wire fencing is permitted on security fencing at heights equal to or greater than seven and one-half feet (90"). Any fence within a street yard, including along property lines which intersect a right-of-way, shall require review by the Zoning Administrator to ensure consistency with the character of the development and surrounding neighborhood.
Temporary Fencing: Temporary fencing, including the use of wood or plastic snow fences for the purposes of limiting snow drifting between November 1 to April 1, protection of excavation and construction sites, and the protection of plants during grading and construction is permitted for up to 180 consecutive days and no more than 180 consecutive days.
Location: On all properties, no fence or wall shall be located closer than one (1) foot to the front yard or street yard property line. Fences shall be located no closer than one (1) inch from any property line abutting a side or rear yard. Fences shall not be located in drainage or utility easements unless approved by the City. Fences planned near the shorelines of any body of water, shall meet the minimum setbacks from the ordinary high water mark.
Height: The maximum height of any fence or wall shall be the following:
• Four (4) feet when located within a required front or street yard.
• Six (6) feet when located on any residentially zoned property, but not within a required front or street yard.
• Eight (8) feet when located on any non-residential zoned property, but not within a required front or street yard, except security and screening fences may exceed this height if approved by the Zoning Administrator.
Orientation: Any and all fences or walls between different land uses shall be erected so to locate visible supports and other structural components towards the most intensive land use as determined by the Zoning Administrator.
In the case of two similar uses, the good side of the fence shall face the neighboring property.
Maintenance: Any and all fences or walls shall be maintained in a structurally sound and attractive manner.
Source: Oconomowoc-wi.gov
Please note, Waukesha County does require a permit for entrance gates and monuments. Therefore, if your fence project includes a gate or a monument, you would need to apply for a county permit regardless of local municipality requirements. Always make sure to verify this information with county authorities to avoid any potential issues.
How do I obtain a fence permit application in Waukesha County?
For the most accurate and current information, please search for the official website of the respective municipality followed by "building permit application". The specific URLs can change over time as websites are updated, so it's best to find the most current link through a direct search.
Disclaimer:
The information provided by Fence Finders LLC regarding building permits and regulations is for general informational purposes only. All information on the site is provided in good faith, however, we make no representation or warranty of any kind, express or implied, regarding the accuracy, adequacy, validity, reliability, availability, or completeness of any information on the site.
Disclaimer Cont.
While we strive to keep the information up to date and correct, we are not responsible or liable for any errors or omissions, or for the results obtained from the use of this information. Regulations and requirements may change, and the specific circumstances of your situation may affect the applicability of certain regulations.
We strongly recommend that you consult with your local municipality or a legal expert to understand the specific permit requirements for your fence installation project. Fence Finders LLC is not responsible for any decisions made based on the information provided on our site or in our communications.
By using our site or services, you agree to this disclaimer and our terms of service. If you do not agree, please do not use our site or services.