Waukesha, WI
Wood
Fence Installation Company
Your Trusted Fence Installation Company in
Waukesha, Wisconsin
Fence Contractor Serving All of Waukesha County, WI
Hey there, Waukesha, WI neighbors! We're Milwaukee Fence Finders, your local experts in crafting stunning, long-lasting fences for both homes and businesses. Our environmentally-conscious approach ensures that we use only top-notch materials for our over 200 fence styles. We'll collaborate with you to design a fence that not only matches your property's unique look but also fits within your budget. And guess what? We're committed to delivering an unbeatable customer experience throughout the entire process. So, let's work together to bring your dream fence to life! Looking for the Waukesha Fence Regulations? Skip right to them.
Looking for a Fence in
Waukesha

? Let's quote it…
Milwaukee Fence Finders – Waukesha
Hours:
Mon: 8 AM – 5 PM
Tues: 8 AM – 5 PM
Wed: 8 AM – 5 PM
Thurs: 8 AM – 5 PM
Fri: 8 AM – 5 PM
Sat: By Appointment
Sun: By Appointment
Why Fence Finders is The Best Fence Contractor in

Waukesha, WI
Cutting-Edge

Fence Design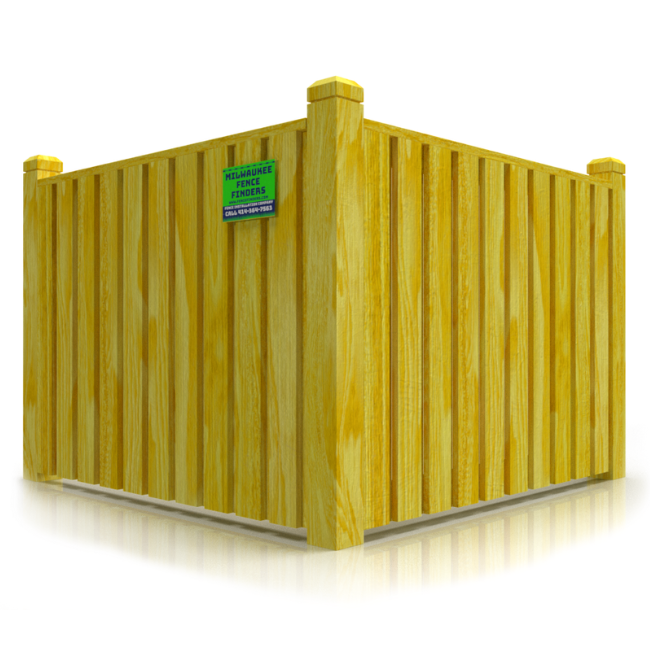 #2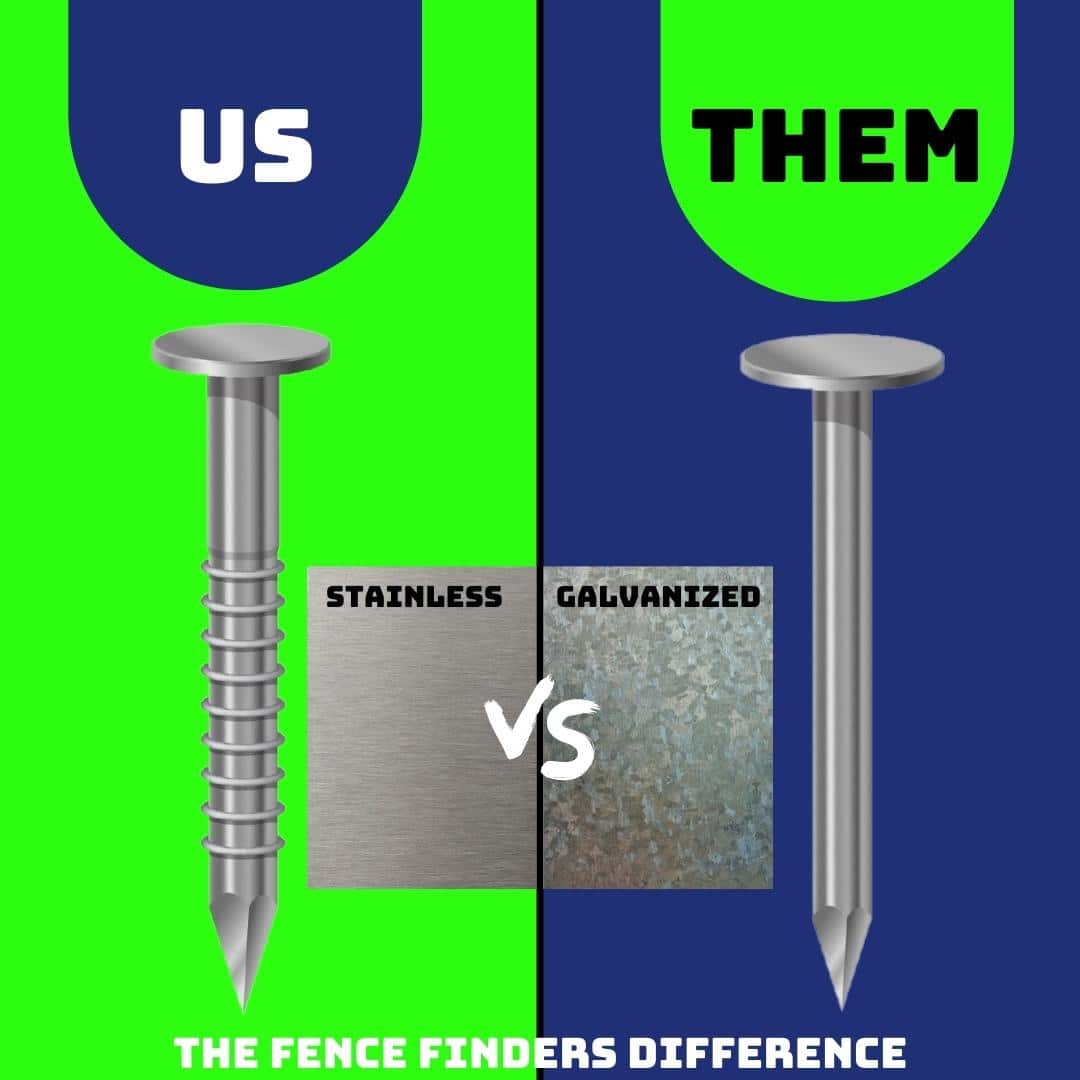 #1 – Superior Cedar Quality:
In Waukesha, WI, cedar is the preferred material for wood fences, and for good reason. Cedar's innate resilience to weather, decay, and pests makes it an enduring, low-upkeep option for your fencing needs. The wood's attractive grain and unique scent impart a level of sophistication to your Waukesha property.
#2 – Robust Stainless Steel Fasteners:
In Waukesha, WI, we construct our wood fences using stainless steel fasteners, known for their remarkable strength and resistance to rust. These fasteners help ensure your fence's longevity, maintaining its aesthetic charm while providing reliable security for your property.
#3 – Innovative Hourglass-Shaped Post Holes:
Experience the enhanced stability of our uniquely designed hourglass-shaped post holes in Waukesha, WI. This innovative feature is engineered to provide superior support and limit post movement, ensuring a sturdy and long-lasting fence for your Waukesha property.
#4 – Masterful Craftsmanship:
Place your trust in our painstaking construction process in Waukesha, WI. Our attention to detail and use of top-tier materials guarantee a Cedar wood fence that is not only visually impressive but also resilient against Waukesha's diverse weather conditions.

What types of fencing options are available for installation in Waukesha, Wisconsin?
We offer a range of fencing options including wood, cedar, vinyl, chain link, and more, tailored to suit the specific needs and aesthetics of your Waukesha property.
How does Milwaukee Fence Finders ensure the longevity of fences in Waukesha's weather conditions?
Our use of high-quality materials, like stainless steel fasteners and superior cedar wood, combined with expert craftsmanship, ensures your fence withstands Waukesha's diverse weather conditions.
Do I need a permit for fence installation in Waukesha, Wisconsin?
In the City of Waukesha, No – but other towns, cities and villages in Waukesha County; Yes, fence installations often require permits. We can guide you through the permitting process to ensure your fence complies with local regulations. We provide links to information and permit applications in each area we serve. Contact us if you have any questions.
How long does it typically take to install a fence in Waukesha, Wisconsin?
The installation time varies depending on the size and complexity of the project. However, we strive to complete most residential installations efficiently while maintaining our high-quality standards.
How do I schedule a fence installation consultation in Waukesha, Wisconsin?
Simply contact us via our website or phone to schedule a free consultation. We're committed to providing superior fence installation services throughout Waukesha.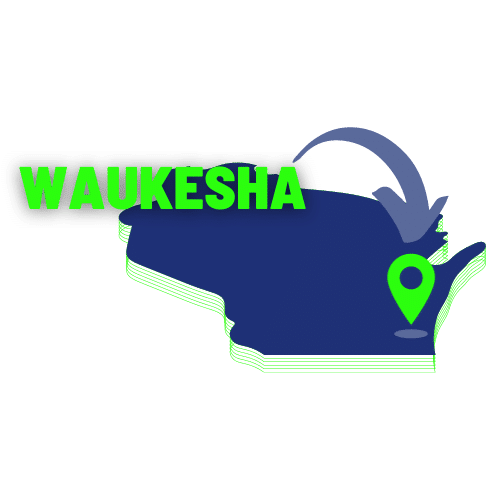 Spruce Up Your Waukesha Property with a Chain Link Fence
Thinking of boosting your property's security while adding a low-maintenance feature that's perfect for the kiddos and pets? A chain link fence might just be your best bet! Economical, customizable and quick to install, these fences are a value-adding asset for any property size.
Why Aluminum Fences are a Waukesha Homeowner's Best Friend
When choosing a fence for your home, aluminum stands out as an excellent option. Why? It's rust-resistant, no need for a paint job, and it's a breeze to install. Plus, it's lightweight yet durable, requires low maintenance, and offers customizable designs that can give your home a unique touch. And let's not forget the cost-effective installation and its posh appearance!
Wrought Iron and Steel Fences – The Stylish Security Upgrade
Seeking security, aesthetic appeal, and a barrier against unwanted guests without obstructing your view of nature? A wrought iron fence could be your answer. It's a beautiful addition that offers protection against intruders and animals. For a free estimate on wrought iron fence installation, give us a call!
The Pool Fence Experts in Waukesha
Safety should never be compromised, especially when it comes to your pool area. A fence ensures accidents are kept at bay and keeps your pool compliant with local laws and regulations. Plus, it adds an extra layer of safety for your family.
Privacy Fences – A Safe and Elegant Solution
If you're searching for fence installation services in Waukesha, consider a privacy fence. It's a fantastic option to keep your little ones and pets safe, while adding a touch of privacy and elegance to your property.
Vinyl Fencing – A Touch of Class
Fences do more than demarcate boundaries – they enhance the beauty of your property. Looking for a privacy boost? Vinyl fences might just be the perfect fit for you. Check out our wide range of vinyl fence styles and colors using the online design tool.
Waukesha, Wisconsin Fence Guidelines
The City of Waukesha recently updated the rules for fences, particularly for corner lots. These rules are to ensure the city maintains a neat and uniform appearance.
Corner Lot Fence Rules
Fence Height Limitation: No matter where your property is, any solid fence you put up can't be taller than 6 feet. This measurement is taken vertically from the ground.
Front Yard Fences: If your property has only one street frontage (that is, your property borders only one street), solid fences are allowed in your side yards and back yard. But, if you want to extend your fence into your front yard, it can only go as far as the line of the front of the house on the lot next to yours.
Fences on Corner Lots or Double Frontage Lots: For homes on corner lots or properties with streets at both the front and back (double frontage), a different rule applies. Here, the yard facing the street of your property's address is considered the "Street Yard". You're not allowed to have a solid fence in the Street Yard. However, you can have a solid fence in the yard facing the street that is not your property's address.
Distance from Public Right-of-Way: Your solid fence can't be closer than 1 foot to a public right-of-way. A public right-of-way can be a public sidewalk or alley. So, in most cases, your fence should be at least 1 foot away from these.
Vision Triangles: To ensure safety at driveways and alleys, your solid fence must provide a vision triangle 6 feet on the right-angle sides.
Existing Fences: If you already have a fence that isn't following these new rules, don't panic. You can keep it until more than 50% of the supporting structure needs replacement. At that point, you'll need to move and modify the fence to comply with these guidelines.
Small Front Yards: For lots where the front yard is less than 20 feet deep, there may be additional rules in Municipal Code §22.53(1) that you have to follow.
These guidelines came into effect on June 16th, 2021.
This is just a simplified explanation, and there might be other rules or exceptions that apply to your specific property. It's always a good idea to double-check with the City of Waukesha before you start building your fence.
Remember, these rules are in place to ensure everyone's safety and to keep our city looking great. Let's all do our part! If you're ready to start your fence project, we at Milwaukee Fence Finders are here to help. Explore our variety of wood fences and vinyl fences, check out our residential gallery, or request an online quote to get started.
Fence Permit requiements in Waukesha County, WI
In Waukesha County, Wisconsin, the requirement for a permit for a perimeter fence depends on the specific local municipality in which the property is located. The County itself does not require a permit for the construction of perimeter fences. However, individual cities, towns, and villages within the county may have their own regulations and permit requirements that need to be complied with.
Here are a few municipalities within Waukesha County where a permit might be required:
It's always recommended to check with your specific local municipality before installing a perimeter fence to ensure you're in compliance with all local regulations and ordinances.
Please note, Waukesha County does require a permit for entrance gates and monuments. Therefore, if your fence project includes a gate or a monument, you would need to apply for a county permit regardless of local municipality requirements. Always make sure to verify this information with county authorities to avoid any potential issues.
How do I obtain a fence permit application in Waukesha County?
For the most accurate and current information, please search for the official website of the respective municipality followed by "building permit application". The specific URLs can change over time as websites are updated, so it's best to find the most current link through a direct search.
Disclaimer:
The information provided by Fence Finders LLC regarding building permits and regulations is for general informational purposes only. All information on the site is provided in good faith, however, we make no representation or warranty of any kind, express or implied, regarding the accuracy, adequacy, validity, reliability, availability, or completeness of any information on the site.
Disclaimer Cont.
While we strive to keep the information up to date and correct, we are not responsible or liable for any errors or omissions, or for the results obtained from the use of this information. Regulations and requirements may change, and the specific circumstances of your situation may affect the applicability of certain regulations.
We strongly recommend that you consult with your local municipality or a legal expert to understand the specific permit requirements for your fence installation project. Fence Finders LLC is not responsible for any decisions made based on the information provided on our site or in our communications.
By using our site or services, you agree to this disclaimer and our terms of service. If you do not agree, please do not use our site or services.