Classic Style Privacy Fence
Shadowbox cedar fences offer a unique and visually appealing fencing solution that combines style, privacy, and durability. Featuring alternating pickets on both sides of the fence, the shadowbox design creates an attractive pattern that adds depth and charm to any property. Crafted from high-quality cedar, these fences provide natural resistance to decay and insects, ensuring a lasting and low-maintenance investment for your home. Our expert team at Milwaukee Fence Finders is dedicated to delivering meticulous construction and seamless installation, guaranteeing a strong and beautiful fence. Explore our selection of customizable shadowbox cedar fences, designed to enhance your property's value and appeal while providing the perfect balance of privacy and airflow.
Love this
Shadowbox

 style fence? Let's quote it…
Let's dive deeper into the details




#1 – High-Quality Cedar:
Cedar is a perfect choice for shadowbox fences, offering a range of advantages. This naturally resilient wood boasts resistance to decay and insects, ensuring a durable, low-maintenance fencing solution. The stunning appearance and unique aroma of cedar contribute an air of sophistication to your property.
#2 – Stainless Steel Fasteners:
Our shadowbox fences are built with stainless steel fasteners, ensuring exceptional strength and rust resistance. This guarantees your fence stays secure and maintains its visual appeal throughout its lifespan, while effectively safeguarding your property.
#3 – Hourglass-Shaped Post Holes:
Experience the stability of our innovative hourglass-shaped post holes for shadowbox fences to provide excellent support and reduce post movement. This design ensures a sturdy and long-lasting fence for your Milwaukee or Waukesha property.
#4 – Expert Craftsmanship:
Have confidence in our precise construction process for shadowbox fences, emphasizing attention to detail and the use of top-quality materials. This approach guarantees your fence not only looks impressive but also withstands Wisconsin's diverse weather conditions.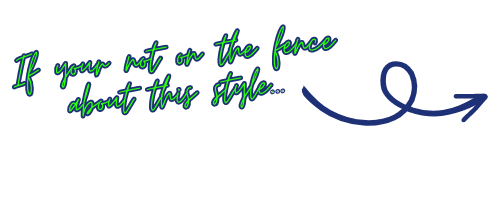 What makes shadowbox wood fences unique compared to other fencing options?
Shadowbox wood fences feature a distinct design with alternating pickets on both sides, providing an attractive pattern while offering privacy and airflow without completely blocking the view.
How do shadowbox wood fences hold up in Wisconsin's climate?
Built from high-quality cedar and stainless steel fasteners, shadowbox wood fences are designed to withstand Wisconsin's diverse weather conditions, offering natural resistance to decay and rust.
Can I customize the height and style of my shadowbox wood fence?
Absolutely! We offer various height and style options for shadowbox wood fences, allowing you to tailor the fence to your property's unique requirements and aesthetic preferences.
How much maintenance is required for a shadowbox wood fence?
Shadowbox wood fences made of cedar require minimal maintenance, such as occasional cleaning and staining, to preserve their appearance and durability, ensuring a beautiful and sturdy fence for years to come.