Aluminum, Wrought Iron, and Ornamental Steel Fence Installation Near Milwaukee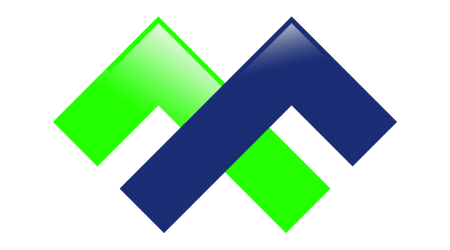 Schedule a Ornamental Fence Estimate Online
We've taken the hassle out of scheduling an appointment with us, simply use our online booking program to schedule a time that works well for you, a sales representative will confirm the booking before arriving the day of your appointment.
Residential Steel and Aluminum Fencing
We pride ourselves on providing exceptional service and affordable ornamental fence options to Southeast Wisconsin homeowners. Like most other styles of fencing, such as vinyl and chain link, there are dozens of different styles of steel and aluminum fences available for residential applications. We typically present options on a good, better, best model so that you, the customer, can make informed decisions.
Commercial Decorative and Security Fence
While aesthetics and image are important factors for commercial and business property, more often than not companies need fences to protect their assets or to protect the general public from entering locations that could be dangerous. After working with businesses in the Milwaukee and Waukesha areas, we've been able to narrow in on many high-quality and affordable steel and aluminum fence options that we consider tried and true.
There Are Numerous Options Available When Choosing Iron and Aluminum Fencing
A fence made of ornamental iron and aluminum makes a beautiful frame that secures your property. One of the many advantages of ornamental iron is that there are many design options from which to choose. Milwaukee Fence Finders can offer prefabricated designs or just about any custom design for a residential iron fence. Our representatives are happy to help you work through these options to find the iron or aluminum fence that suits your needs.
Find the Best Finish for Your Iron Fence
Milwaukee and Waukesha area homeowners need to be aware of how an iron fence should be finished, especially in a climate that fluctuates so drastically. There are three main types of metal fence finishes to consider: primed and painted; powder-coated, and pre-galvanized. Milwaukee Fence Finders recommends powder-coating, which has become a very popular choice over the last decade. A powder-coat finish prevents your iron fence f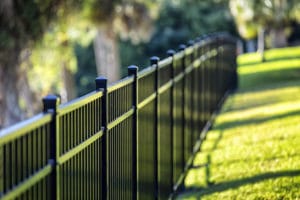 rom corroding due to chemicals and weather. Fences that are close to public roadways or maintained parking lots may be exposed to a high level of salt spray from the roads. Powder coating also adds UV stability to your iron fence allowing it to withstand fading and discoloration from long-term exposure to sunlight in the intense Wisconsin summers. So how exactly does powder coating work? Finely ground particles, pigment, and resin are electrostatically charged and sprayed on through a dry finishing process. The iron is electrically grounded so that the charged particles adhere to it. The iron panel or post is then placed in a curing oven where the particles are melted and fused into a smooth coating. To maximize protection against corrosion, customers can opt for powder-coated pre-galvanized steel for added protection against rust. Powder coating is used across several industries and is known for its unparalleled durability.
Always Look At Price Versus Longevity When Considering an Ornamental Fence
The least expensive finish is raw steel that has been primed and painted, although this type of finish cannot withstand Wisconsin's climate for long periods of time. After 5 years, you will likely need to use touch-up paint to keep a steel fence looking presentable. In fluctuating temperatures and weather, the fence will begin to fade, corrode, and rust much faster than one that has a powder-coated finish. When longevity matters, never opt to use a cheaper coating on your fence.
Aluminum Can Be a Suitable Substitute for Iron Fencing
Aluminum has the appearance of iron and is essentially corrosion-resistant and absolutely weatherproof. One drawback of residential aluminum fencing is its durability. in case your fence can be positioned in an excessive traffic area, aluminum might not be the most suitable alternative for you. Aluminum is a softer metal and via nature, more prone to bending.
Some aluminum fences are anodized, while others use enamel paint. What's the difference and which one is better?
Anodized aluminum is an extremely durable finish that does not chip or peel as paint can. Anodizing aluminum is a hybrid process that uses a combination of chemicals (acids) and electricity to negatively charge the parent metal and force positive ions to attach to the aluminum. Different colors can be achieved through this process.
Typically, anodized aluminum materials are more expensive than their painted counterparts.
Painted aluminum fences offer a great combination at a lower price point. Aluminum won't rust and modern paint blends are extremely durable. While you can't really go wrong with either anodized or painted aluminum fences, if absolute maintenance-free fencing is your goal, anodized is ideal.
One of our fence experts will be happy to discuss the differences in the available fence materials and the best fence options for your particular purpose.