Fence Installation Company Sussex, WI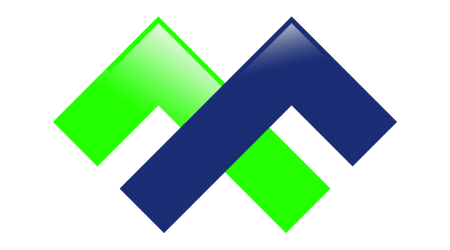 Contact us for a Free Home or Business Fence Estimate
Milwaukee Fence Finders installs residential and commercial fences in Sussex. We offer a great selection of stylish and affordable fences for your property. Our fencing professionals in Sussex WI will set up an appointment to come out and measure the space that you want fenced in. We will then install the fence to your specifications at a later date.
Sussex Fence Installation
We take pride in our workmanship, so you can be assured that your fence will stand through even the harshest of Wisconsin weather.
We also provide a wide range of fencing materials to match any taste. From ornamental fences to cedar and vinyl, we have it all. The quality of our workmanship and materials is unmatched in the greater Waukesha area!
Fence Installation Service Area
Looking for a reliable fence company nearby? We can help!
If you start here:
Sussex Village Hall
N64W23760 Main Street
Sussex, WI 53089

And live within a 45-minute radius, then we can help install a fence for you!
Hours of Operation:
Mon – Fri: 7 A.M. – 7 P.M.
Sat: 8 A.M. – 5 P.M.
Sun: Closed (or by appointment)
Does the Villiage of Sussex Require a Fence Permit?
Yes. You must obtain a building permit to install a new fence in Sussex.
The following information will be required in order to receive your permit:
• A current survey map showing lot lines and the proposed location of the fence, the location of any
gates, as well as all other structures on the property; or
• An existing survey with the lot lines located and the proposed fence shown; or
• A drawing/plot plan for the property with the fence located.
You can learn more about the permitting process HERE
Popular Fences for Sussex Home & Business Owners
Vinyl Fencing
If you are looking for a fence that is tough, yet stylish, vinyl fencing may be the perfect option for your home. Vinyl fencing is affordable and can look just as classy as more expensive fencing options. This is thanks to new technologies in color printing that allow manufacturers to create realistic wood grain patterns on their vinyl fence materials.
Wood and Cedar Fences
Wood Fences
A wood fence gives your home an elegant look while providing security for your yard and family. A sturdy wood fence is something that every homeowner should consider for their property. Here at Milwaukee Fence Finders, we have been installing wood fencing for homeowners throughout Sussex WI for many years with great success. When you call us, our fences experts will provide a free estimate and work with your schedule to install a fence that is just right for your home.
Cedar Fences
We offer both cedar picket and board-on-board style fencing. You can choose to have your cedar fence stained or left natural. Either way, you are sure to love the look of a cedar fence in Sussex WI. Cedar fencing is available in many styles, check out our Top 5 Wood Fence Styles post for ideas! To find out more about these styles, be sure to book a FREE fence consultation today!
Ornamental Fence Installation
Aluminum Ornamental Fences
Milwaukee Fence Finders offers ornamental aluminum fencing for your Sussex WI property. This type of fencing is great for people who want a nice-looking fence, but do not necessarily need one to keep animals or kids in the yard. Aluminum ornamental fences are very easy to install and maintain, and they never need to be stained or painted.
Steel Ornamental Fences
Another option is steel ornamental fences. These fences are very attractive and strong, but they are more expensive than aluminum ornamental fencing. As with any type of ornamental fencing in Sussex WI, steel fencing is available in many styles so you can be sure to find what is best for your home.
Deck and Pool Railing 
Railing Fences
Milwaukee Fence Finders installs beautiful railing fences that give your property a classic yet contemporary look. These fences are great for decks, pools or porches and can add an element of style to your home's exterior.
Wood-Composite Fences
Milwaukee Fence Finders installs wood-composite fencing in Sussex WI. This type of fencing is great for people who want the look and feel of a wooden fence, but do not necessarily want the maintenance of natural wood. Wood-composite fencing can also be painted any color to match your house or landscape.
Chain Link Fences
Milwaukee Fence Finders installs chain-link fencing in Sussex WI. This is one of the most affordable types of fencing, and it comes in many different styles, materials, heights, and colors. Chain link fencing also does not interfere with the view from your house or block sunlight.
Privacy Fences
Milwaukee Fence Finders installs privacy fencing in Sussex WI to give your property a secluded look and feel. Privacy fencing is installed on top of a wood frame and can be made from a variety of materials, such as: vinyl, aluminum, and cedar. Our fences professionals will work with you to find the perfect material for your privacy fence.
Vinyl Privacy Fences
A vinyl privacy fence will give you the look of a natural wood fence without all of the maintenance, cost, and inconvenience. Vinyl fences are easy to take care of and they will never crack or warp like other types of fencing materials. We offer vinyl privacy fencing in Sussex WI in several different styles, colors, and heights.
Ready to schedule an appointment?
We Made It Easy!
Picket Fences
A picket fence is a timeless choice for both residential and commercial properties. These types of fences are great because they do not block the view from your property as other fencing types can. A wooden picket fence also adds an elegant look to any home or commercial building.
Gates
Milwaukee Fence Finders offers many different styles of gates for your home or business. We can install a gate that matches the style of your fencing, or we can make it complementary to whatever look you are trying to achieve. Our Sussex WI fences experts will help you find the perfect gate for your property!
Fence repair services
Milwaukee Fence Finders can repair any type of fence. Whether you are looking to replace a section of your iron, vinyl, or cedar fencing, we are the company for you. We will work around your schedule to make sure that your fencing is repaired as soon as possible. Give us a call today!
Most Popular Styles of Fencing in Sussex, WI
Picket Fences
Chain Link Fences
Wood Fences
Vinyl Privacy Fences
Aluminum Ornamental Fences
Driveway Gates
Other Cities we service in Waukesha county include:
Waukesha, Dousman, Wales, Oconomowoc, Big Bend, Ixonia, Lannon, Lisbon, North Prairie, Menomonee Falls, Brookfield, Delafield, Merton, Muskego, New Berlin & Butler.
We also service many of the following cities in and near Washington County:
Baldwin, Chenequa, Dousman, Slinger, Richfield, Jackson, Fredonia, Hartford and Hubertus.
Fence Warranty
We offer a great warranty on all fences we install. We only use the best materials and we stand behind our work. Call us today!
What Our Customers Are Saying
"I highly recommend this company I was desperate to get a fence put in my back yard and when I was calling around this company responded right away and came to my house the very next day. They are honest, on time, hard working and they get the job done. My neighbors gave them hell but they were very patient, had to step back in order for me to deal with property line issues next door, but in the end the crew was very understanding. You won't be disappointed the resources and work is quality, their hard working people and very reliable"

– Peirce 
"They were fantastic! I called them for an estimate and they came out next day and sent a proposal same day…Super responsive. I went with them and they came within a week, and the quality was great! I wound highly recommend them! Best customer service I have experienced from a contractor."

– Jeff
"Overall, I am extremely pleased with the service that was provided to me by these guys. They did a great job repairing my fence and I would definitely recommend them to anyone who is looking for a fence repairing service."

– Gardner