Sussex, WI
Wood
Fence Installation Company
Your Trusted Fence Installation Company in
Sussex, Wisconsin
Fence Contractor Serving All of Waukesha County, WI
Hello there, Sussex, WI neighbors! Say hello to Milwaukee Fence Finders, your nearby experts in erecting sturdy, attractive fences for residential and commercial properties alike. Upholding our commitment to sustainability, we exclusively employ top-quality materials in our vast selection of over 200 distinct fence styles. Collaborating with you, we'll design a fence that elevates your property's unique appeal while staying within your budgetary needs. Our pledge to you? An unmatched customer journey from inception to completion. Let's unite and bring your ideal fence to life in Sussex!
Looking for a Fence in
Sussex

? Let's quote it…
Why Fence Finders is The Best Fence Contractor in

Sussex, WI
Cutting-Edge

Fence Design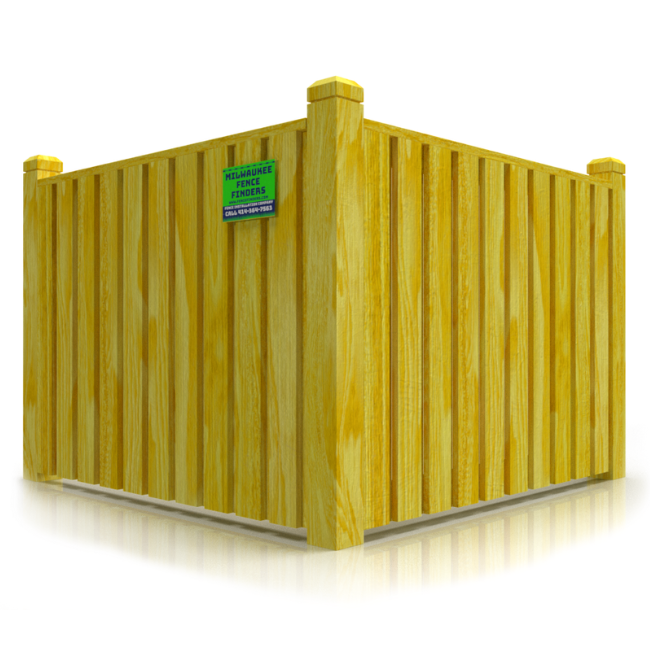 #2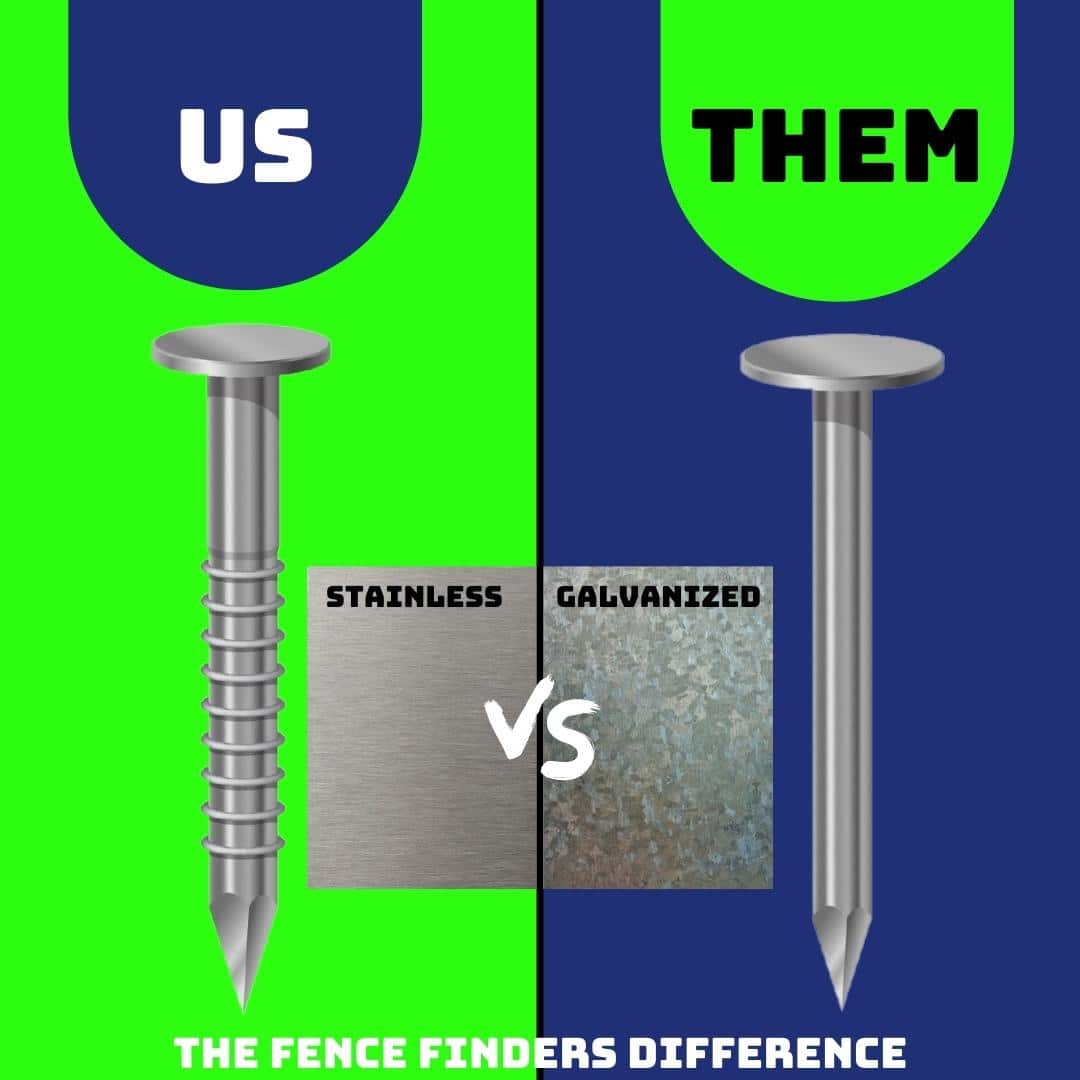 #1 – Outstanding Cedar Excellence:
In Sussex, WI, cedar stands as the top pick for wood fences, and the reasons are clear. Cedar's innate toughness against weather conditions, decay, and pests makes it a durable, easy-care choice for your fencing needs. The timber's captivating grain pattern and unique fragrance add a touch of class to your Sussex property.
#2 – Robust Stainless Steel Fastenings:
In Sussex, WI, our approach to constructing wood fences involves the use of stainless steel fastenings, renowned for their remarkable resilience and anti-rust properties. These fastenings play a crucial role in prolonging your fence's lifespan, maintaining its aesthetic allure while offering unwavering security for your property.
#3 – Innovative Hourglass-Shaped Post Holes:
Experience the superior steadiness provided by our specially designed hourglass-shaped post holes in Sussex, WI. This ground-breaking design is aimed at offering unparalleled support and reducing post displacement, assuring a robust and long-lasting fence for your Sussex property.
#4 – Masterful Craftsmanship:
Rely on our comprehensive construction process in Sussex, WI. Our unwavering attention to detail and use of first-rate materials promise a horizontal wood fence that isn't only aesthetically pleasing, but also resilient to the diverse weather conditions in Sussex.

What type of fences can I install in Sussex, WI?
In Sussex, you have a range of options from cedar wood, vinyl, ornamental metal, to chain-link fences. Each type of fence serves different purposes, and our team at Milwaukee Fence Finders can help guide you to the best choice for your needs.
Do I need a permit to install a fence in Sussex, WI?
Yes, a permit is typically required for fence installations in Sussex. We're familiar with the local regulations and can help streamline this process for you.
How long does a fence installation take in Sussex, WI?
The duration depends on several factors like the size of the project, the type of fence, and the terrain of the property. Generally, most residential projects can be completed within a week.
How does Milwaukee Fence Finders handle Sussex's variable weather conditions during installation?
Our team is well-versed in managing installations across all seasons. We consider the weather forecast in our planning and use materials suitable for Sussex's varied weather conditions to ensure a durable and long-lasting fence.
What sets Milwaukee Fence Finders apart from other fence installation services in Sussex, WI?
We pride ourselves on combining quality materials, skilled craftsmanship, and a customer-focused approach. We aim to make the fence installation process smooth and enjoyable from start to finish, ensuring you get a fence that meets your needs and enhances your property's appeal.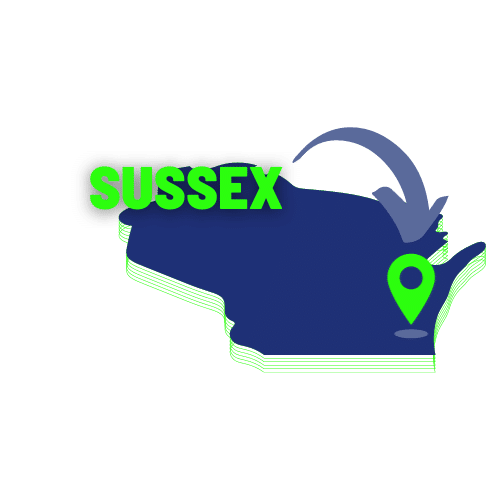 Sussex Fencing – Where Style Meets Substance
From the quirky to the quaint, we've got a buffet of fences to suit every Sussex palate. Got a space you'd like to frame with a fancy fence? Our Sussex WI fence wizards are itching to measure up and deliver a fence that'll make you the talk of the town!
Braving the Elements, Sussex Style!
Our fences don't just stand tall; they stand strong too! Crafted with care and pride, our fences can outlast the toughest Wisconsin winters. Plus, with a cornucopia of fencing materials – from decorative ornamentals to classic cedar and versatile vinyl – we've got a fence for every flavor!
Vinyl Fencing – Tough Cookie with Style
Looking for a fence that can take a beating and still look classy? Vinyl fencing is your best bet. It's affordable, easy on the eyes, and thanks to nifty new color printing tech, you can even fool your friends into thinking it's real wood!
Wood and Cedar Fences – Classic Elegance for Sussex Homes
Nothing says home-sweet-home like a good old-fashioned wood fence. It's sturdy, secure, and downright handsome! We've been setting up wood fences around Sussex for yonks, and folks just can't get enough!
Cedar Fences – Picket or Board-On-Board, It's Your Pick(et)!
Prefer to keep things natural? Check out our cedar fences. You can get 'em stained or au naturel. Either way, you're in for a treat with our picket or board-on-board cedar fences. Don't forget to check our Top 5 Wood Fence Styles for more inspiration!
Ornamental Fences – A Touch of Class for Sussex Properties
If you're after a little oomph without needing a fortress, our aluminum ornamental fences hit the spot. They're a breeze to install and maintain, and the best part? No need for any pesky staining or painting!
Steel Ornamental Fences – Strong, Stylish, and Worth Every Penny
For those who prefer a mightier fence, we've got steel ornamental fences. Sure, they're a tad pricier, but boy do they deliver in style and strength!
Deck and Pool Railing – Classy and Contemporary
Fancy a bit of fence with a modern twist? Our railing fences are perfect for decks, pools, or porches. It's an instant style upgrade for your Sussex home's exterior!
Wood-Composite Fences – The Best of Both Worlds
Love the charm of wood but not the upkeep? Our wood-composite fences are just what the doctor ordered. Paint 'em any color to match your home, and you've got a winner!
Chain Link Fences – Affordable, Versatile, and Unobtrusive
If budget's on your mind or you just fancy an unobstructed view, our chain-link fences are a real steal! They're affordable, available in a range of styles, and won't block your view or the sun!
Privacy Fences – Seclusion with Style
Want a little peace and quiet? Our privacy fences are just the ticket. They come in all sorts of materials like vinyl, aluminum, and cedar, to create your own cozy corner in Sussex.
Vinyl Privacy Fences – Low-Maintenance Luxury
Crave the look of wood but without the fuss? Our vinyl privacy fences deliver in spades. They're durable, easy to maintain, and best of all, they won't warp or crack. With a variety of styles, colors, and heights to choose from, you're sure to find the perfect fit for your Sussex home.
Setting Up Stellar Fences in Sussex and Surrounding Areas
Nestled snugly in Waukesha County, Sussex is a lively community home to nearly 11,000 proud residents, according to the 2020 Census. But it's not just the locals who love Sussex; it's a hub for folks commuting for work or leisure, thanks to its ideal location – just a hop, skip, and a jump (or 30-minute drive, if you prefer) from Milwaukee and a comfortable 1 hour 15 minutes from Madison.
With Sussex's population on the upswing, the demand for top-notch residential and commercial fencing solutions has shot up too. Whether it's a neat picket fence to amp up your curb appeal, a sturdy security fence for your business, or a pet-friendly fence to keep your furry friends safe, we've got Sussex covered!
Fence Permit requiements in Sussex & Waukesha County, WI
In Waukesha County, Wisconsin, the requirement for a permit for a perimeter fence depends on the specific local municipality in which the property is located. The County itself does not require a permit for the construction of perimeter fences. However, individual cities, towns, and villages within the county may have their own regulations and permit requirements that need to be complied with.
Here are a few municipalities within Waukesha County where a permit might be required:
It's always recommended to check with your specific local municipality before installing a perimeter fence to ensure you're in compliance with all local regulations and ordinances.
Please note, Waukesha County does require a permit for entrance gates and monuments. Therefore, if your fence project includes a gate or a monument, you would need to apply for a county permit regardless of local municipality requirements. Always make sure to verify this information with county authorities to avoid any potential issues.
How do I obtain a fence permit application in Waukesha County?
For the most accurate and current information, please search for the official website of the respective municipality followed by "building permit application". The specific URLs can change over time as websites are updated, so it's best to find the most current link through a direct search.
Disclaimer:
The information provided by Fence Finders LLC regarding building permits and regulations is for general informational purposes only. All information on the site is provided in good faith, however, we make no representation or warranty of any kind, express or implied, regarding the accuracy, adequacy, validity, reliability, availability, or completeness of any information on the site.
Disclaimer Cont.
While we strive to keep the information up to date and correct, we are not responsible or liable for any errors or omissions, or for the results obtained from the use of this information. Regulations and requirements may change, and the specific circumstances of your situation may affect the applicability of certain regulations.
We strongly recommend that you consult with your local municipality or a legal expert to understand the specific permit requirements for your fence installation project. Fence Finders LLC is not responsible for any decisions made based on the information provided on our site or in our communications.
By using our site or services, you agree to this disclaimer and our terms of service. If you do not agree, please do not use our site or services.