Garden Fences in Milwaukee & Waukesha: Uniting Beauty and Functionality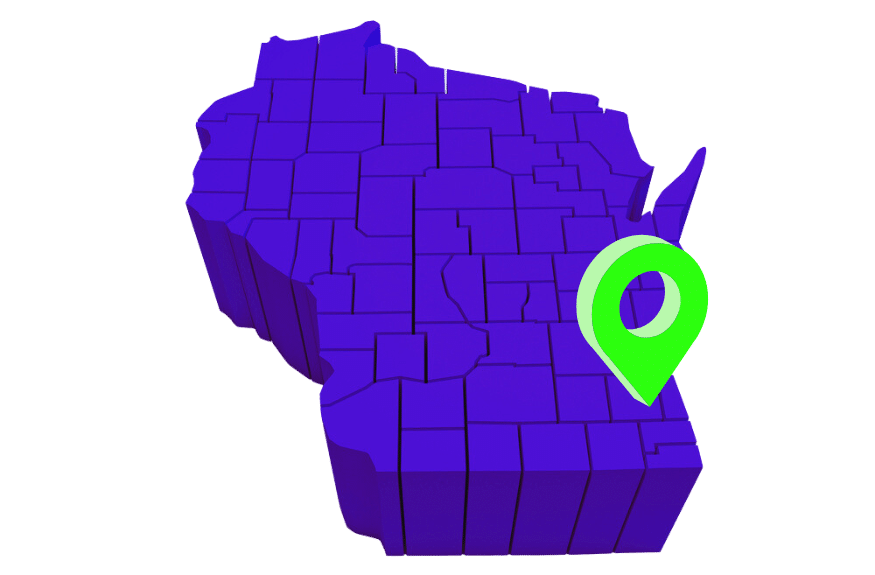 Quality Privacy Fence company
Call Today for a Free Privacy Fence Estimate!
So you've got this pretty cool garden, right? But now you're looking to add a touch of charm, maybe a bit of security? Hey, we've all been there. That's where we come in. We're Milwaukee Fence Finders, your neighborhood experts in all things fences, and we've got just the thing for you: garden fences. Whether you're trying to keep those sneaky rabbits away from your veggies or want to give your vines a stylish support to climb, we've got you covered.
Need inspiration for garden fence ideas? Check out this

Pinterest board

for ideas.
Online Fence Estimates in Under 5 Minutes!
Hey Milwaukee, Waukesha, and Madison, Wisconsin folks! 📣 Get ready for a game-changing fence estimate experience! 🌟 With our cutting-edge satellite estimating tech, simply sketch your dream fence, pick a style, and BOOM 💥 Instant price!
The Quintessential Garden Fence: Materials Matter!
According to our customers throughout Milwaukee and Waukesha, these are the most popular garden fences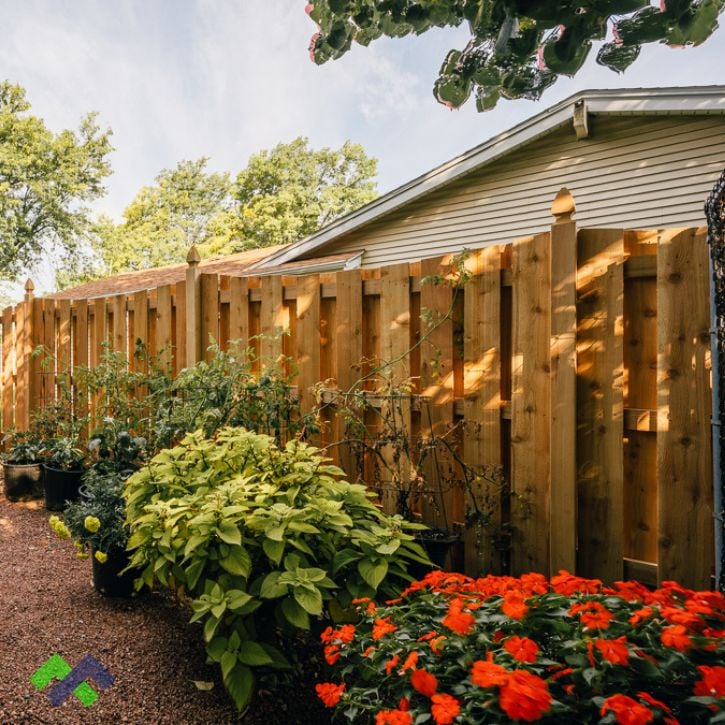 These are like your classic, go-to order. There's something comforting about a wooden fence. It's traditional, versatile, and it just feels right in a garden, doesn't it? Sure, it needs a bit of TLC now and then, but for that rustic charm, it's a small price to pay. Whether it's a privacy fence protecting your precious peonies from prying eyes or a simple picket fence adding character to your space, wooden fences never go out of style. Popular choices include Cedar, Redwood, and Pine. They do require regular maintenance to prevent rot and damage, but many Milwaukee homeowners believe the classic look is worth the effort.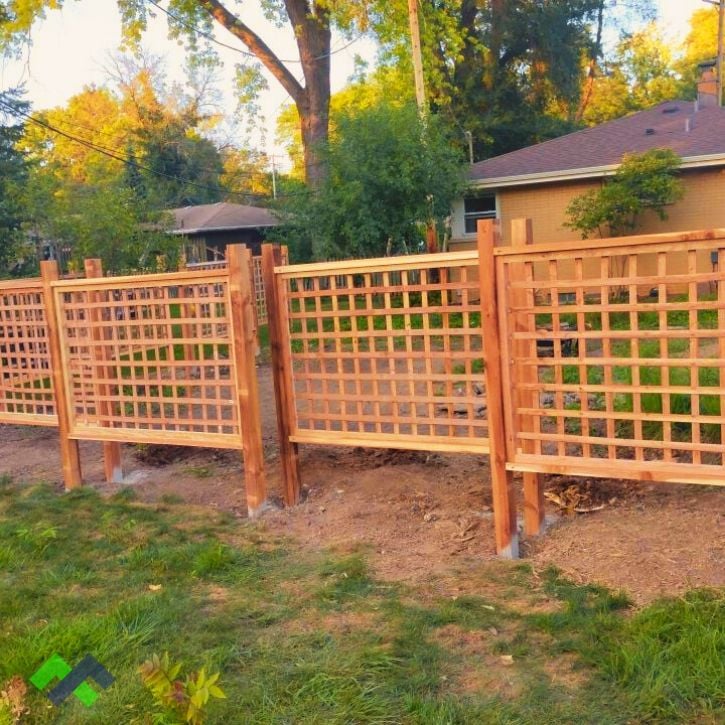 Feeling Fancy? Let's Talk Custom Lattice Fences
You know, there's something pretty special about lattice fences. They're like the cherry on top of a sundae – that little something extra that takes your garden from 'nice' to 'wow.' And who doesn't love a 'wow' moment?
Lattice fences, with their crisscross design, are real showstoppers. Just imagine your sweet-smelling jasmine or vibrant clematis weaving their way through the gaps, creating a living work of art. Cool, right? And here's the best bit: they're not just for looks. Nope, lattice fences are pretty handy, too.
You see, those spaces in between aren't just there to look pretty. They actually let sunlight and air through, which can help keep your plants healthy. But wait, it gets better! They also give you a bit more privacy while still letting in that lovely Wisconsin sunlight. It's like having your cake and eating it too!
Now, you might be thinking, "Sounds great, but will it match my garden?" Absolutely! At Milwaukee Fence Finders, we can customize your lattice fence to suit your style. Want it to match the color of your hydrangeas? Done. Want a particular pattern? You got it. The sky's the limit!
So if you're thinking of adding a touch of elegance and practicality to your garden, a custom lattice fence might just be the way to go. Trust us, your garden (and your neighbors) will thank you!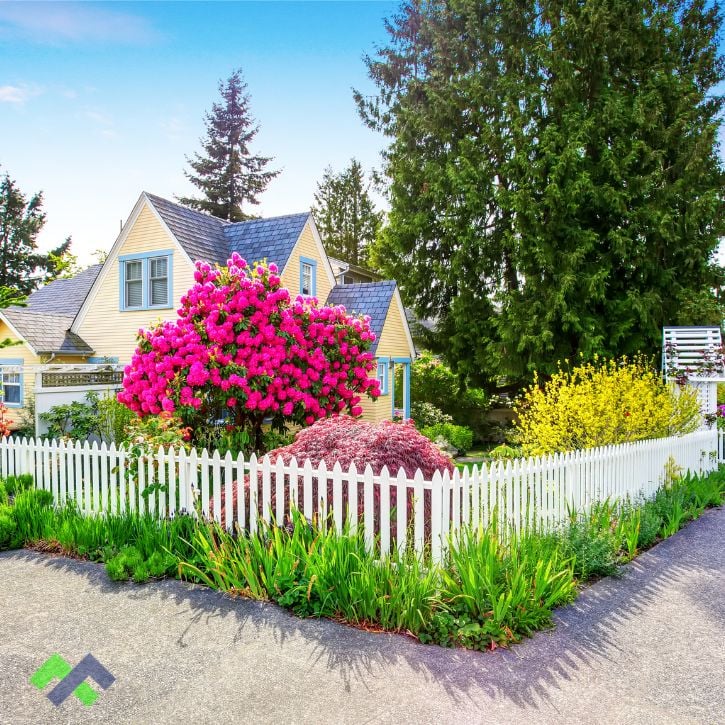 Now, when you're wandering through the enchanting greenery at Boerner Botanical Gardens or strolling around the luscious displays at the Mitchell Park Horticultural Conservatory, also known as The Domes, have you ever thought about what type of fencing would be the perfect complement to your own personal Eden? Let me tell you, friend, vinyl fencing could be the answer you're looking for! One of the biggest perks of vinyl fences? They're nearly maintenance-free. Yep, you heard it right! No need to worry about splinters or warping. No fretting over rust or rot. With vinyl, you can just set it up, and it's good to go
Southeast WI Garden Planting Times and Lattice Requirements
Choosing the right plants for your garden in Southeastern Wisconsin can be a bit of a challenge, but we're here to make that task a bit easier for you. We've put together a handy table below, showcasing the top 10 most popular garden plants for our region. This table provides you with the name of each plant, the best time of year to plant it, and whether or not it requires a lattice for climbing. With this guide, you'll be equipped with the knowledge to select plants that will thrive in your garden and create the aesthetic you've been dreaming of. Let's turn your green thumb even greener!
| Plant Name | Best Planting Time | Needs Lattice? |
| --- | --- | --- |
Playing Support: If you're into climbers – roses, cucumbers, you name it – a sturdy fence can be just the support they need to reach for the skies.
Keeping the Peace: If you're tired of playing referee between your veggies and local pests, a well-built fence can help keep them apart. Your plants get to grow in peace, and you don't have to keep an eye out for uninvited guests. Win-win, right?
Trust Us, We're Locals!
We love Southeast Wisconsin, just like you do. We get inspired by the beauty all around us, like those charming fences at Boerner Botanical Gardens. We're all about helping our neighbors create the garden of their dreams, whether you're by the bustling Fox River in Waukesha or enjoying the vibes in Bay View.
So, what do you say? Ready to give your garden a makeover with the perfect fence? Let's chat and start your garden's transformation. Together, we can make your garden the new go-to spot in Southeast Wisconsin!
Q: What types of garden fences are popular in Milwaukee and Waukesha?
A: Milwaukee Fence Finders offers a variety of garden fences that are popular in Milwaukee and Waukesha. These include traditional wood fences, durable vinyl fences, and even custom lattice fences. These fencing options provide both beauty and functionality to any garden.
Q: How can I choose the best material for my garden fence in Southeastern Wisconsin?
A: The best material for your garden fence depends on your specific needs and the local climate. Wood fences offer a classic look, while vinyl fences are maintenance-free and can withstand the weather conditions in Southeastern Wisconsin.
Q: Do I need a special fence for climbing plants in my Milwaukee garden?
A: If you're growing climbing plants, a custom lattice fence could be a great option. Lattice fences provide ample support for plants like clematis, roses, or beans, enhancing the overall appeal of your Milwaukee garden.
Q: Can Milwaukee Fence Finders help me design a garden fence to protect my garden from pests?
A: Absolutely! Milwaukee Fence Finders can help you design and install a garden fence that is effective in keeping pests out, while adding aesthetic value to your property. Our expertise in various fencing options ensures that we can deliver a solution tailored to your needs.
Q: Are there maintenance-free garden fence options available in Waukesha?
A: Yes, there are! Vinyl fences and certain types of composite wood fences are maintenance-free options that many Waukesha residents opt for. These fences are resistant to rot, fading, and insect damage, making them an ideal choice for a hassle-free garden fence.