Garden Fence Installation in & near Milwaukee, WI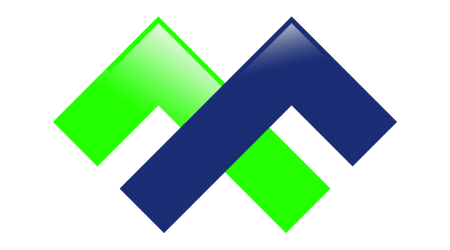 Call Today for a Free Estimate on your garden fence
Contact Milwaukee Fence Finders today for more information on garden fence installation nearby, our team will be more than happy to help with planning and design.
Quality Fence Installation Services
Garden fence installation allows homeowners to create a getaway space right within their own backyard – a place to escape and plant fruits and vegetables, or colorful flowers. Protecting your garden – from both wildlife and humans – sometimes requires a garden fence. Wood garden fences also help with the aesthetics of your gardening area and your overall property. Installing a garden fence also gives you the ability to design a style and give your backyard a personality, per se. With the help from Milwaukee Fence Finders a new, and beautiful garden fence is only a few steps away. We offer all types of garden fence installation in and near Milwaukee, Waukesha, Washington and Racine, WI counties.
If your idea of a relaxing weekend is spending time in the garden cultivating a flourishing variety of healthy foods and flowers, you need to take steps to protect your time investment; a garden fence. Keeping animals such as whitetail deer, rabbits, and squirrels from destroying your garden can be nearly impossible without help from a wood, vinyl or chain link garden fence. When you're thinking of installing a garden fence, the first step is to think about the budget you'd like to dedicate to the fence installation. Once you've decided on what price-point you would like to meet, you can begin narrowing down the different designs and styles of garden fencing available. Playing off the existing style of your home and landscaping is typically a good place to begin.
Need inspiration for garden fence ideas? Check out this Pinterest board for ideas.
Ready to get started on your new garden fence installation?
Request a Free Consultation & Estimate
Wooden Garden Fences
Adding a rustic and country feel to your property can be done easily with a wood garden fence, Milwaukee Fence Finders installs many different styles of wooden garden fences. Picket fences are a simple and affordable option, they also allow for quite a bit of customization. You can easily paint or stain your garden fence to match the aesthetics of your home or backyard decor. When you need something with slightly more security and privacy, a wooden shadow-box style garden fence can offer just that. One thing you want to avoid is blocking too much sunlight or wind from your plants, many plants need a slight breeze to grow strong stems.
Vinyl Garden Fences
Gardeners desiring more time in the garden and less time having to worry about maintaining a fence, vinyl fences are another popular option. Vinyl fences come in numerous styles—including picket, semi-privacy, and privacy—and can even be ordered to closely resemble a real wooden fence. What's better about vinyl garden fencing is that it is easy to maintain and also one of the most durable materials available. Vinyl garden fences are also less likely to fade or warp over time.
Aluminum Garden Fences
If you're looking for a garden fence that will blend better in a natural environment, aluminum fences can fit just that style. Aluminum fencing is built to last for many years, high-quality powder coating provides a maintenance-free finish. Wrought iron and steel fences are also great choices for folks looking for a stylish garden fence.
Chain Link Garden Fences
Looking for an affordable, yet practical solution to fencing in your garden? Our Milwaukee fence installers provide fast and efficient chain-link fence building services. With vinyl coated chain link fences available in multiple different colors and heights, you don't have to settle for a standard galvanized look. Milwaukee Fence Finders offers commercial and residential grade chain link fencing solutions.
Contact us today for more information about installing, repairing or replacing an existing garden fence in your backyard. Our team of fence professionals will be more than happy to come out a provide a 100% free consultation, and design recommendations.