Fence Repair and Fence Tear Out Replacement Services Milwaukee And Waukesha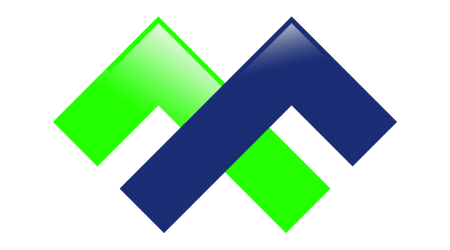 Call 414-364-7563 Today for a Fence Repair Quote!
Milwaukee Fence Finders will set you up with a 100% free fencing repair consultation where an expert can help you with the best solution for your damaged fence.
Use Our Repair Quote Form
Online Repair Quote
An Honest Solution to Your Damaged Fence!
A common occurrence is a damaged fence – be it from age, weather, or human error, Milwaukee Fence Finders will direct experts to assess the damage and give you an honest recommendation on the most economical and practical fence repair solution. We will get your fence looking good as new [or better!]
When To Repair your Fence Versus Replace it?
Fence Repair in & near Milwaukee, WI
In most situations, a fence can be repaired, however, that may not always be the best option. Wooden fences are amongst the most common needing repair, for obvious reasons wood fences can only last so long. Wood fence posts tend to rot at the base of the post, just below ground level. When this happens it can leave your fence looking less than ideal. An average life expectancy of a Western Red Cedar wood fence is between 10-15 years, depending on multiple factors. Yards that tend to collect a lot of water and have an abundance of shade will be closer to the 10-year life expectancy, open areas that often experience high winds will have an effect on the life of your fence as well.
​What are some things I can do to avoid constant fence repairs?
There are a handful of steps you can take that will ensure you don't need unnecessary fence repairs performed. Some of these apply only to wood fences, while some apply to all types of fence materials – including, vinyl fences, chain link, ornamental & wrought iron, etc.
Avoid doing these to your fence:
Allowing excess water to pool near your fence – this will lead to post rot in wooden fences, and can cause concrete footings to begin lifting out of the ground, especially during Wisconsin's brutal winters.
Planting excessive shrubbery near your fence – this mainly applies to wood fences, as the cool and damp conditions will accelerate the rotting process. Larger plants and trees can cause major fence problems when their root system begins to push against the fence post footers.
Leaving gates un-latched – this is a common occurrence and causes many issues with the hinge posts becoming unlevel from supporting unnecessary weight constantly. Also, this leaves your gate prone to flying open and closed from gusts of wind.
Solid fences in high wind areas – privacy fences are very popular, however, the common styles of privacy fences don't allow wind to penetrate through. Over time, this puts a lot of stress on all the components of your fence. Instead, consider using something like a "Shadowbox" style fence, or something in the "Semi-privacy" category. This could save you many headaches over the years.
Fence Repair Cost VS. Fence Replacement Cost
Something to consider when thinking about repairing your fence!
An older wood fence that is sagging in many areas due to rotted posts very well may be better suited for replacement vs. repair. Fence post replacements are charged at a flat rate by most fence contractors, meaning if you had 10 posts that need replacement and the contractor charges $250 per post – you're already at $2500 invested. When a fence gets to this point it's a good idea to consider a full replacement (depending on the condition of the rest of the fence). In the long run, it may end up saving you a lot of money and headaches.
Milwaukee Fence Repair Professionals
Post Replacements
Replacing Damaged [or missing] pickets.
Re-Cementing/Re-Leveling Posts
Damage from fallen trees.
Give Milwaukee Fence Finders a call today if you would like more information about fencing repair solutions in the Milwaukee area!