Milwaukee Installation & Repair Services of Gates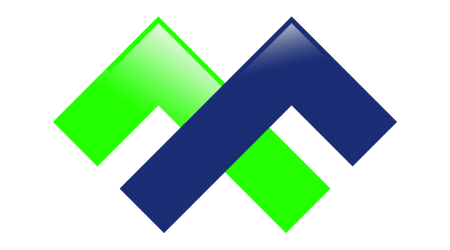 Call Today for a Free Gate Installation Quote!
Milwaukee Fence Finders will help walk you through the process of designing custom gates to fit any application.
Gate Automation
Milwaukee Fence Finders not only installs and repairs gates, but also works together with you to help design the perfect driveway gate package for your exact home, business or ranch. We'll install a wide variety of slide and swing gate operators from trusted brands. Milwaukee Fence Finders Services Residential, Commercial, and Industrial security gates, no job is too large or too small, we've got you covered.
Design – MFF's design team will work tirelessly to find the solution with all the appropriate accessories, developing the ideal gate for your Milwaukee area home or business.
Installation – Highly trained and certified fence and gate installers will come to your location and develop and install the solution that is right for you.
Upgrades & Repairs – Upgrading or repairing an existing or outdated gate mechanism is right in our wheelhouse! And yes, we'll service gates installed by anyone, not just us!
Access Control Systems
Milwaukee Fence Finders also provides access control system services. Upon or after we've completed the gate installation or repair, we will program the system and set up your access control to best fit the needs of you or your business.
We specialize in:
Telephone Entry Systems
Window Tags
Inground Loops
Car Probes
And much more
Keypads
Key Fobs
Proximity Cards
Credentialed Transmitters
With extensive industry experience, we are your number one gate repair company in the Greater Milwaukee area. Call us for an estimate to fix your gate or the opening mechanism.
Please contact us for any of the following reasons:
Loud noises coming from rollers
Squeaky hinges
Signs of heavy rust on the gate
The gate does not move
Alarm siren is going off
Batteries are drained
Stop by obstruction
And all others. We are here to help you.
Commercial, Industrial & Residential Gates
Security Gates
One of the most obvious benefits is that a security gate not only makes it more difficult for criminals to enter your home or business, they also act as a deterrent. Thieves usually don't want to go to the trouble of getting through or back out of your security gate to access your property, plus they know their chances of getting caught are much higher. Features are available today that allow you to be notified via mobile phone, email or text message every time someone accesses your gate. Having the gate in front of your driveway also prevents unwanted guests from driving up to your home or commercial building. Contact Milwaukee Fence Finders for a free gate repair or replacement consultation.
Added Curb Appeal and Value
When done right, a security gate can increase the curb appeal of your home. Imagine driving up each day to a beautifully constructed security gate customized to fit your tastes and style. According to some appraisers, a security gate can add as much as 5% to your property value. Our professional team at Milwaukee Fence Finders has the experience to install a security gate perfect for your property. If we're unable to handle the scope of your project, we network with many wonderful area contractors who specialize in specific areas of gate installation.
Safety Gates for Children and Pets
When you install a security gate and fencing, you don't have to worry, as much, about children and pets running out of the yard and becoming lost or possibly injured. Installation of pool fence with gates is also something to take seriously, whether if its for home or business.
Parking
Keep those who do not belong on your property off with a custom driveway gate for your home or business. Trespassers typically don't even bother when they encounter a gate in their way.