Gate Installation & Gate Repair
Gate Installation in Milwaukee & Waukesha, WI: Driveway Gates, Walk Gates, Sliding Gates & More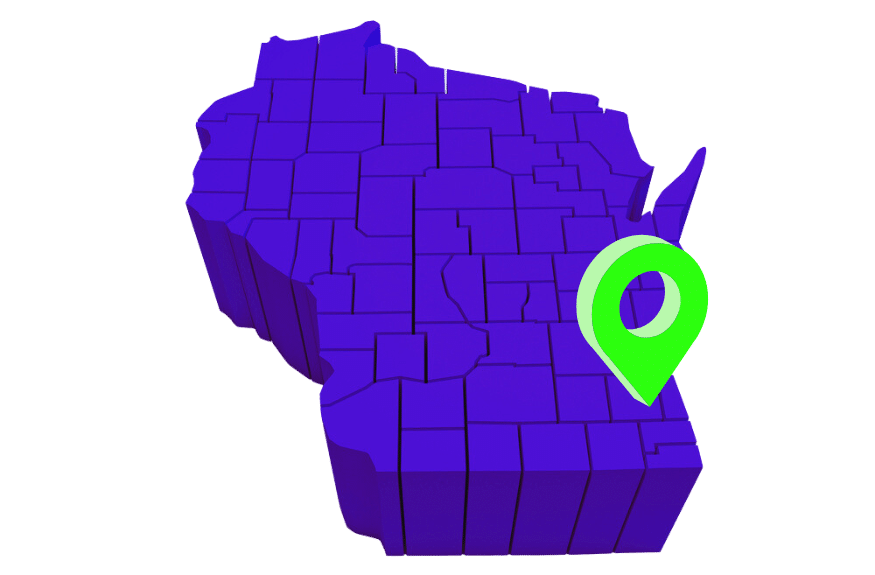 Quality & Affordable Access Gate Services
Call Today for a Free Gate Estimate!
Searching for premier gate installation and repair services in Milwaukee and Waukesha, WI? Your search ends here! At Milwaukee Fence Finders, our seasoned professionals excel in delivering top-tier, budget-friendly gate solutions tailored to both residential and commercial properties. Elevate the safety, functionality, and aesthetic appeal of your home or business with our meticulously installed and repaired gates. Come on, let's give your property the entrance it deserves!
Online Fence Estimates in Under 5 Minutes!
Hey Milwaukee, Waukesha, and Madison, Wisconsin folks! 📣 Get ready for a game-changing fence estimate experience! 🌟 With our cutting-edge satellite estimating tech, simply sketch your dream fence, pick a style, and BOOM 💥 Instant price!
Popular Automated, Drive and Walk Gate Styles
According to our customers throughout Milwaukee and Waukesha, these are the most popular types of gates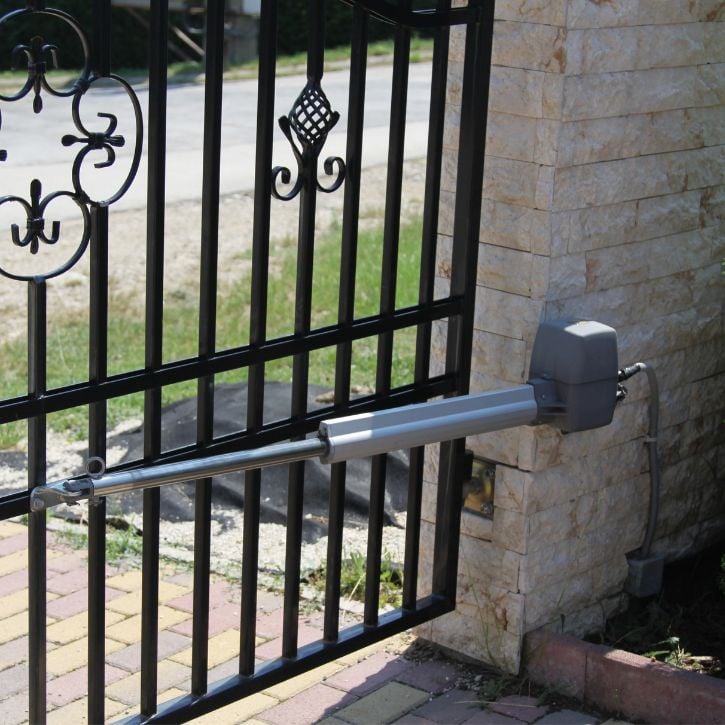 Gate Automation
Milwaukee Fence Finders not only installs and repairs gates, but also works together with you to help design the perfect automated gate package for your exact home, business or ranch. We'll install a wide variety of slide and swing gate operators from trusted brands. Milwaukee Fence Finders Services Residential, Commercial, and Industrial security gates.
Design – MFF's design team will work tirelessly to find the solution with all the appropriate accessories, developing the ideal gate for your Milwaukee area home or business.
Installation –  Highly trained and certified fence and gate installers will come to your location and develop and install the solution that is right for you.
Upgrades & Repairs – Upgrading or repairing an existing or outdated gate mechanism is right in our wheelhouse! And yes, we'll service gates installed by anyone, not just us!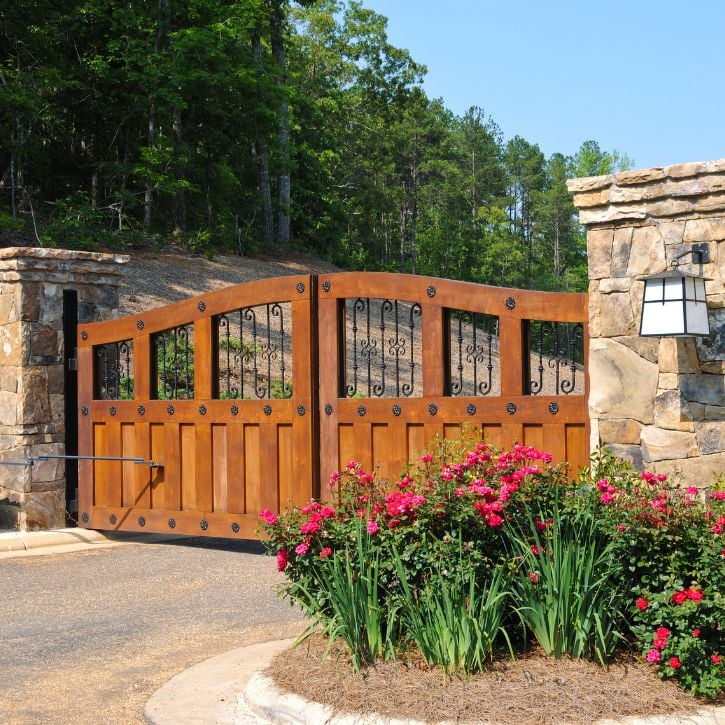 As experts in driveway gate installation in Milwaukee and Waukesha, WI, we understand the crucial role a gate plays in enhancing your property's curb appeal and security. A driveway gate is not just an entry point—it's the first impression visitors have of your home.
Driveway gates come in a range of styles and materials, from elegant wrought iron and robust steel to versatile wood and low-maintenance vinyl. Each type offers unique aesthetic and functional benefits. For instance, wrought iron gates exude a timeless elegance, while steel gates provide unrivaled durability. Wooden gates offer a classic charm, and vinyl gates are renowned for their resilience against the elements.
These gates can serve various uses, beyond just demarcating your property. They offer an additional layer of security, keeping unwelcome visitors at bay. Moreover, they can increase privacy, especially if you opt for solid or semi-solid gate designs. Plus, driveway gates can increase the value of your property, making it more appealing to potential buyers.
Whether you're seeking to enhance privacy, ramp up security, or simply elevate your home's aesthetic appeal, we have the perfect driveway gate solution for you. Explore our wide range of driveway gates in Milwaukee and Waukesha, WI, and find the one that best suits your needs.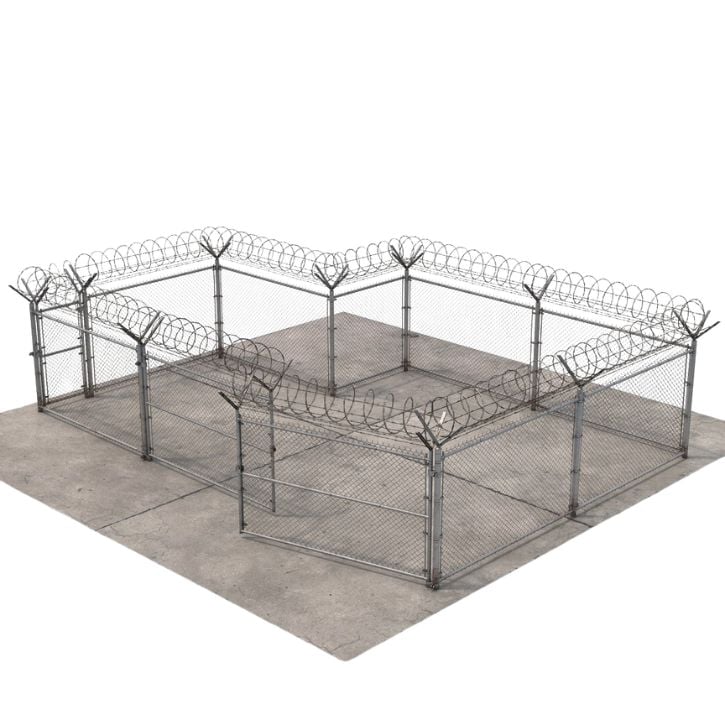 One of the most obvious benefits is that a security gate not only makes it more difficult for criminals to enter your home or business, they also act as a deterrent. Thieves usually don't want to go to the trouble of getting through or back out of your security gate to access your property, plus they know their chances of getting caught are much higher. Features are available today that allow you to be notified via mobile phone, email or text message every time someone accesses your gate. Having the gate in front of your driveway also prevents unwanted guests from driving up to your home or commercial building. Contact Milwaukee Fence Finders for a free security gate repair or replacement consultation.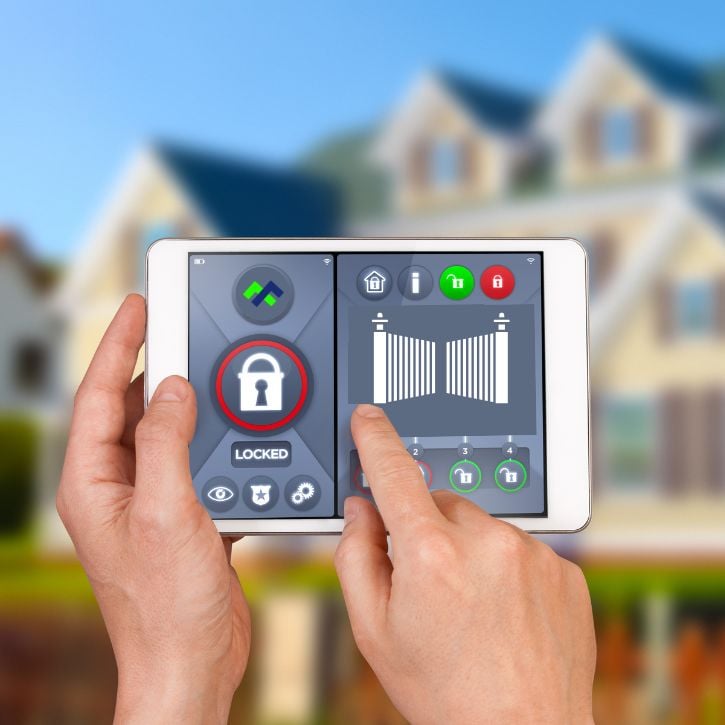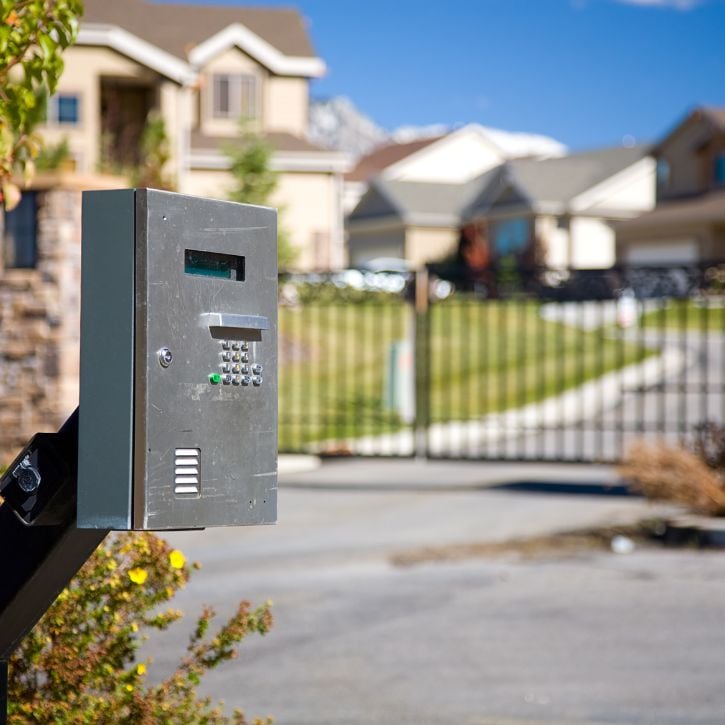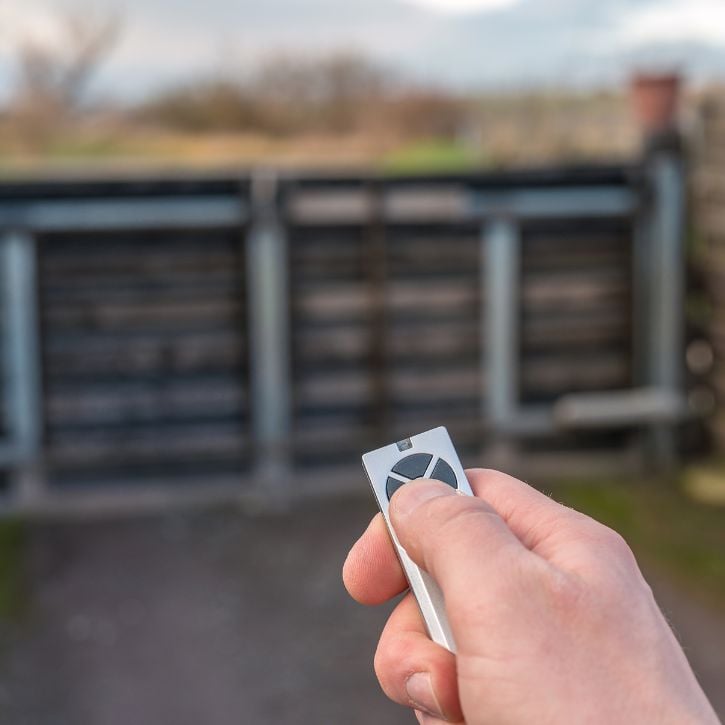 Milwaukee Fence Finders is not just a fence and gate installation company—we're also proficient in access control systems. Once we've flawlessly installed or repaired your gate, we don't just stop there. We go the extra mile to ensure that you have an integrated and efficient access control system in place that aligns with your needs, whether it's for residential or commercial use.
Here are some of the areas we specialize in:
Telephone Entry Systems
These advanced systems allow for secure access control by phone, offering convenience and increased security. They're especially useful for multi-unit residential buildings or gated communities in Milwaukee and Waukesha, WI.
Window Tags & Inground Loops
Window tags and inground loops provide seamless vehicle access control. They can detect authorized vehicles automatically, allowing for hassle-free entry and exit while keeping your property secure.
Car Probes
Car probes are devices that detect moving or stationary vehicles. They provide another layer of security, ensuring only authorized vehicles gain access to your property.
Keypads, Key Fobs, Proximity Cards
Keypads, key fobs, and proximity cards are user-friendly, secure methods of access control. They allow for easy and efficient entry while maintaining a high level of security. Keypads can be programmed with unique codes for different users, whereas key fobs and proximity cards utilize wireless technology for contactless entry.
Credentialed Transmitters
Credentialed transmitters are perfect for high-traffic areas, as they allow for swift, secure entry with the simple tap of a card. They're ideal for large businesses or commercial properties requiring efficient access control.
In sum, Milwaukee Fence Finders is your one-stop-shop for comprehensive access control systems, from gate installation to system setup. We work tirelessly to ensure your system is perfectly tailored to suit the needs of you or your business. Contact us today to learn more about our offerings.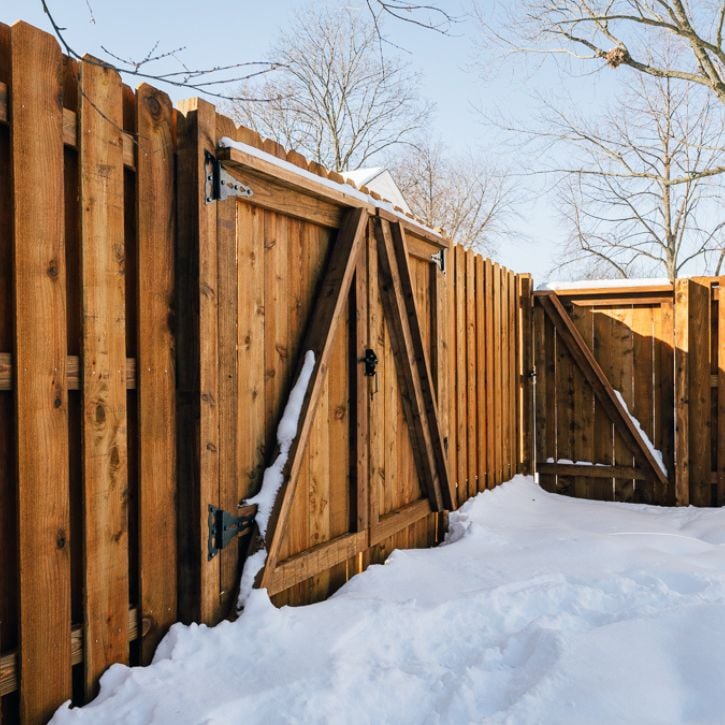 At Milwaukee Fence Finders, we're passionate about crafting sturdy, reliable, and eye-catching wooden gates. Perfect for homes and businesses in Milwaukee and Waukesha, WI, our wooden gates not only add a layer of security but also significantly enhance the curb appeal of your property.
A critical feature of our wooden gates is the cross-grain bracing we employ in our design. This method significantly boosts the structural integrity of the gate, allowing it to withstand the trials of weather and time. Cross-grain bracing is a proven technique that helps to prevent warping and twisting of the wood, ensuring that your gate remains functional and beautiful for years to come.
Moreover, our wooden gates come with an impressive 600lb weight rating. This exceptional weight rating means our gates are built to withstand substantial pressure and use, making them perfect for high-traffic residential or commercial properties. They're crafted not just to meet, but to exceed the industry standards of durability and strength.
In essence, our wooden gates are an investment in top-notch quality and long-lasting durability. With Milwaukee Fence Finders, you get a blend of aesthetic appeal, security, and robust construction that stands the test of time. Discover how our wooden gates can transform the look and functionality of your property today.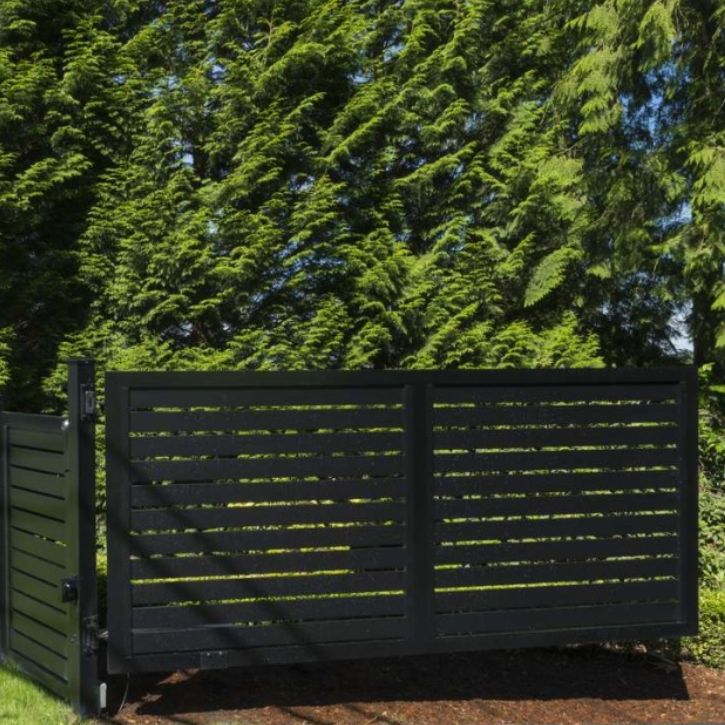 We proudly offer a vast selection of high-quality gates, each designed with functionality and aesthetics in mind. Our catalog includes the best of aluminum, steel, ornamental wrought iron, and custom fabricated metal gates – each tailored to meet your specific needs.
Our aluminum gates are cherished for their rust-resistant attributes and lightweight nature, providing a cost-effective, low maintenance, and visually appealing option for property owners. The robustness of steel gates, on the other hand, is unbeatable. For those seeking ultimate security without sacrificing aesthetics, our steel gates are the prime choice, offering impressive durability and a timeless appeal.
We also specialize in ornamental wrought iron gates, an ideal selection for those yearning for an intricate, regal look with an assurance of exceptional security. Each wrought iron gate we create is a testament to our commitment to artistry, security, and longevity.
Lastly, for a truly unique touch, we offer custom fabricated metal gates. These pieces are designed and built to your exact specifications, giving you a one-of-a-kind addition that complements your property's character and meets its specific security requirements.
Turn to Milwaukee Fence Finders for gates that flawlessly blend strength, security, and sophistication.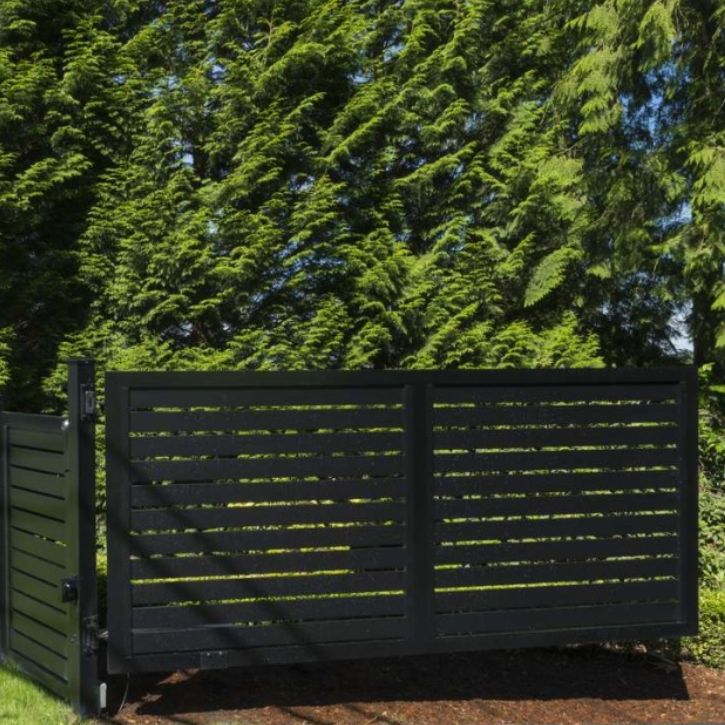 At Milwaukee Fence Finders, we're not just about selling and installing fences and gates. We're also your go-to experts for gate repairs in the Greater Milwaukee area. We understand that a functional gate is crucial for your home or business security and appeal, and we're here to ensure it stays that way.
Is your gate making louder noises than a downtown traffic jam? The culprit might be the rollers. They could be worn out or simply need some lubrication. Either way, we'll get them purring like a well-oiled machine in no time.
Are your gate hinges singing a screechy tune each time you swing the gate? Well, nobody likes an unexpected musical performance! We'll sort out those squeaky hinges and restore the peace and quiet.
Do you notice heavy rust coating your once-pristine gate? It's not just an eyesore, but a signal that your gate's health is declining. Let us scrub away the rust and revive your gate's aesthetic and durability.
If your gate's just being downright stubborn and refuses to move, we can help there too. Whether it's a mechanical issue or a problem with the opening mechanism, we have the tools and knowledge to get it back on track.
Hearing an alarm siren that just won't quit? Or perhaps, your gate's batteries drain faster than your morning coffee? These could indicate issues with your gate's electronic components. No worries, though – we'll investigate and remedy the problem.
Maybe your gate came to an abrupt stop because of an obstruction? Whether it's a fallen branch or an undetected object, we'll clear the path and ensure your gate is moving smoothly again.
Don't let a faulty gate ruin your day or compromise your property's security. For these, and any other gate-related issues you might encounter, give us a call at Milwaukee Fence Finders. We'll put our expertise to work and have your gate functioning as it should in no time.
Commercial, Industrial & Residential Gates
Added Curb Appeal and Value
When done right, a security gate can increase the curb appeal of your home. Imagine driving up each day to a beautifully constructed security gate customized to fit your tastes and style. According to some appraisers, a security gate can add as much as 5% to your property value. Our professional team at Milwaukee Fence Finders has the experience to install a security gate perfect for your property. If we're unable to handle the scope of your project, we network with many wonderful area contractors who specialize in specific areas of gate installation.
Safety Gates for Children and Pets
When you install a security gate and fencing, you don't have to worry, as much, about children and pets running out of the yard and becoming lost or possibly injured. Installation of pool fence with gates is also something to take seriously, whether if its for home or business.
Parking
Keep those who do not belong on your property off with a custom driveway gate for your home or business. Trespassers typically don't even bother when they encounter a gate in their way.
Q: What are the different types of driveway gates?
A: There are several types of driveway gates, including swing gates, sliding gates, bi-parting gates, and pedestrian gates. Each type offers distinct advantages depending on your property's layout and needs.
Q: How do automatic gate openers work?
A: Automatic gate openers typically use a motor and a system of gears to open and close the gate. When activated by a remote control, keypad, or sensor, the motor engages, moving the gate via a series of gears. The system can be powered by electricity, solar power, or batteries. Family Handyman provides an excellent guide for installing an automatic gate opener for the avid DIY'er. or give us a call!
Q: Why should I consider an ornamental wrought iron gate for my property?
A: Ornamental wrought iron gates offer an unbeatable combination of beauty, durability, and security. They add a touch of elegance to any property while standing up to the elements and deterring potential intruders. Find out more about the benefits of wrought iron gates on Bob Vila's website.
Q: Can a wooden gate be as durable and secure as a metal gate?
A: Absolutely, while few materials will go head-to-head with steel… Properly constructed wooden gates, especially those with cross-grain bracing, can be highly durable, secure, and weight-resistant. The type of wood and the finish used can further enhance the gate's lifespan and sturdiness.
Q: How often should I perform maintenance on my gate?
A: Regular maintenance can extend the life of your gate. It's recommended to check and maintain your gate at least once or twice a year. However, gates in harsher climates or those frequently used may require more regular upkeep.
Q: What should I do if my gate stops working or needs repair?
A: If your gate stops working, it's crucial to contact a professional gate repair service to diagnose and fix the issue. Attempting to repair a gate without the necessary knowledge or tools can result in further damage or safety risks. It's always best to let experts like Milwaukee Fence Finders handle your gate repair needs.