Pewaukee, WI
Wood
Fence Installation Company
Your Trusted Fence Installation Company in
Pewaukee, Wisconsin
Fence Contractor Serving All of Waukesha County, WI
Greetings, Pewaukee, WI friends! Introducing Milwaukee Fence Finders, your local authority in designing robust, eye-catching fences for both homes and businesses. Embracing sustainability, we only use premium materials in our wide array of over 200 unique fence designs. We'll work together with you to devise a fence that enhances your property's special charm while also fitting comfortably within your budget. And our commitment? To provide you with an unparalleled customer experience throughout the entire journey. So let's join forces and turn your dream fence into a reality in Pewaukee!
Looking for a Fence in
Pewaukee

? Let's quote it…
Why Fence Finders is The Best Fence Contractor in

Pewaukee, WI
Cutting-Edge

Fence Design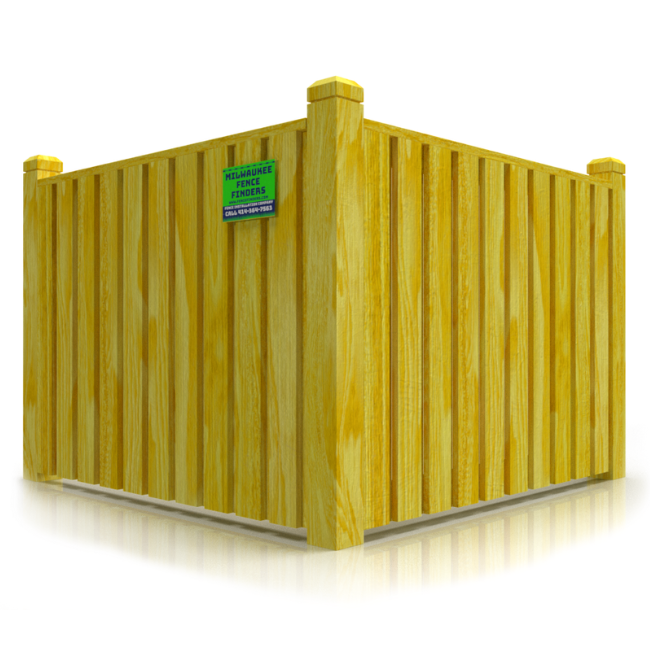 #2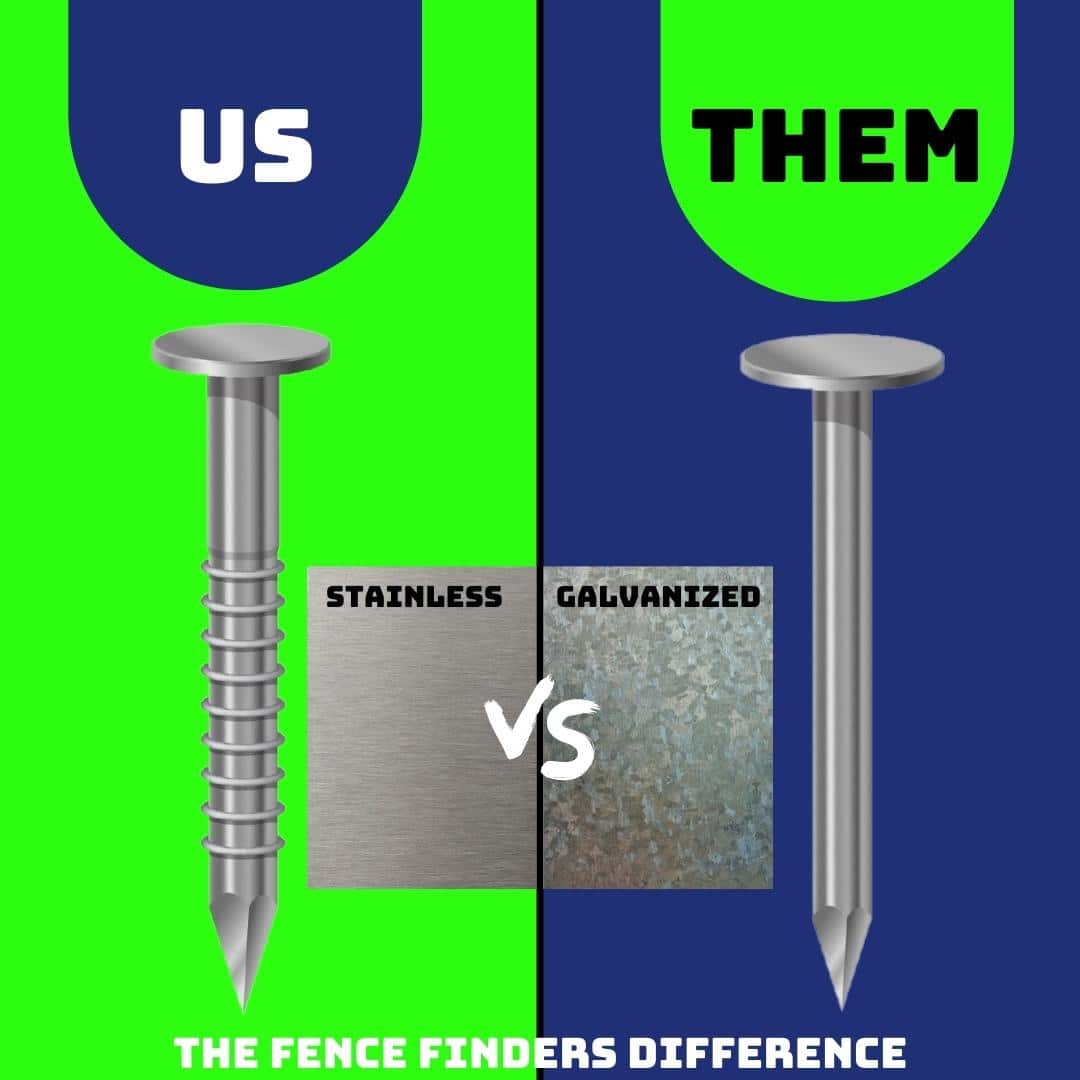 #1 – Exceptional Cedar Quality:
Pewaukee, WI residents recognize the value in choosing cedar for their wood fences. The unparalleled resistance of cedar to Wisconsin's weather, decay, and pests makes it a hardy, easy-care choice for your fencing needs. The rich grain and inviting scent of cedar enhance your Pewaukee property with an air of sophistication.
#2 – Dependable Stainless Steel Fasteners:
In Pewaukee, WI, we construct our wood fences with stainless steel fasteners, renowned for their unparalleled strength and ability to resist rust. These fasteners play a key role in prolonging your fence's lifespan, upholding its aesthetic charm while assuring reliable security around your premises.
#3 – Innovative Hourglass-Shaped Post Holes:
Experience the advanced stability delivered by our uniquely shaped hourglass post holes in Pewaukee, WI. This progressive design is engineered to provide superior support and reduce post shifting, assuring a resilient and long-lasting fence for your Pewaukee property.
#4 – Expert Workmanship:
Trust in our comprehensive construction methodology in Pewaukee, WI. Our scrupulous attention to detail and usage of high-quality materials promise a horizontal wood fence that isn't just aesthetically pleasing but also withstands Pewaukee's diverse weather conditions.

What types of fences does Milwaukee Fence Finders install in Pewaukee, WI?
We install a wide variety of fences, including cedar, vinyl, chain link, aluminum, and wrought iron. Our team will work with you to select the best fit for your property's style and your personal needs.
How do I get a quote for a fence installation in Pewaukee, WI?
Simply give us a call or fill out the form on our website. We'll arrange a time to visit your property, discuss your needs, and provide a detailed estimate.
Do I need a permit to install a fence in Pewaukee, WI?
In most cases, a permit is required. We can guide you through the permit process or handle it on your behalf to ensure your fence installation complies with local regulations.
How long does it typically take to install a fence in Pewaukee, WI?
The timeline can vary based on the size of the project and the type of fence you choose. However, most residential fence installations are completed within a week.
How does Milwaukee Fence Finders handle the Wisconsin weather when installing fences in Pewaukee, WI?
We use high-quality materials designed to withstand the local weather conditions, and our installation methods ensure your fence will remain sturdy and attractive for years to come.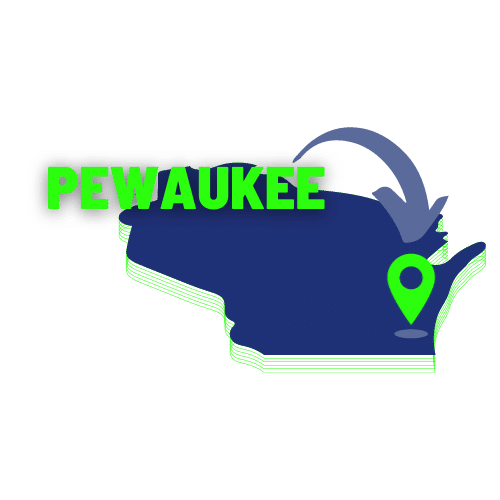 Pewaukee, WI Fence & Gate Restoration
Pewaukee, we feel you – our Wisconsin weather doesn't mess around. We've got those blazing summers and bone-chilling winters that can really wear down our outdoor structures. We're talking about our fences, decks, pergolas, and gazebos. This is why it's critical to use robust materials designed to endure our unique weather challenges. Any short-cuts here can cost you big time in the future.
But let's be real, even the sturdiest fences can fall victim to regular wear and tear or an unexpected storm. That's where we step in! At Milwaukee Fence Finders, we're not just about building top-notch new fences. We're also your go-to crew for mending existing fences and gates, from your front walkway to your driveway.
Now, you might be wondering, why choose Milwaukee Fence Finders for your fence project? Well, we're locals, just like you… in fact, Pewaukee is home to one of the founders of Fence Finders! With branches in Milwaukee, Waukesha, and Madison. We're all about a seamless, stress-free experience that takes you from the initial quote to the final installation with absolute ease. We've got your back, every single step.
Our strong reputation stands on three core principles: superior quality fences, fair pricing, and our unwavering commitment to your satisfaction. With more than a decade of experience installing fences all over Wisconsin, we're your answer hub for all things fencing.
Curious to learn more? We're a quick message away. Drop us a line using the contact form below. Or if you prefer a more personal approach, schedule a visit using our 'Book Now' tool. We'd love to drop by, assess your property, and give you a personalized quote.
Pewaukee Residential & Commercial Gates
And let's not overlook gates! The perfect sidekick to your fence, a well-designed gate provides that finishing touch of elegance and security. We offer a wide range of heights, materials, and styles to ensure your gate flawlessly matches your Pewaukee property. So, let's collaborate and create something extraordinary!
Setting up Fences in Pewaukee and Nearby Areas
Pewaukee, Wisconsin, nestled in Waukesha County, is a vibrant community of over 14,000 residents, according to the 2020 Census. But it's not just the locals that love Pewaukee. Thanks to its prime location – a breezy 25-minute drive from Milwaukee and just over an hour from Madison – Pewaukee draws in daily visitors for work, leisure, and its beautiful lake.
With Pewaukee's thriving community, both residential and commercial fence installation services are in high demand. We cater to the diverse needs of homeowners and businesses throughout Pewaukee, delivering top-notch privacy fences, security fences, and pet-friendly fencing solutions. So, whether you're looking to enhance your privacy, boost your security, or create a safe play zone for your furry friends, we've got you covered!
Show More
Fencing Solutions Galore for You
From a wide range of fencing options to expert advice, we're your one-stop shop for fencing solutions in Pewaukee, Wisconsin.
Residential Fences in Pewaukee, Wisconsin
Our residential fences blend style with practicality, all the while adhering to Pewaukee's precise codes and restrictions for residential fence installation. To get more insights on the prevailing fence regulations in Pewaukee, check out our dedicated Pewaukee Fence FAQ's.
Commercial Fences in Pewaukee, WI
In the world of business and industrial settings, fences play a crucial role – be it ensuring security and safety, or adding a decorative touch to wow your clients. Our attention to detail and robust warranty are why our commercial customers keep coming back to Milwaukee Fence Finders!
Constructing Fences in Pewaukee, WI that Stand the Test of Time
Getting a free fence quote from us is a breeze – just like the rest of your fence installation journey with Milwaukee Fence Finders. If you're just starting to explore your fencing options and want to get a ballpark figure of the costs, use our Fence Quote Map for a rough estimate. If you're further along in your decision-making process and would like one of our fencing consultants to visit you in person, you can schedule a visit with our Book Now tool. From start to finish, we strive to make your buying experience as smooth and stress-free as possible (even if you ultimately choose a different provider).
The Right Fence Promotes Harmony
We'll be the first to admit it – fences can be real lifesavers when it comes to averting neighborly disputes, even amongst the friendliest of folks. They are indispensable for keeping pets from straying and ensuring the safety of children. Despite Pewaukee's stringent regulations on the type and style of fences, you have an abundance of choices. Wood picket, vinyl picket, and ornamental styles are the most popular choices we install in Pewaukee. And yes, chain link fences are allowed when used to safeguard a garden. So, let's find the perfect fence for you!
Fence Permit requiements in Waukesha County, WI
In Waukesha County, Wisconsin, the requirement for a permit for a perimeter fence depends on the specific local municipality in which the property is located. The County itself does not require a permit for the construction of perimeter fences. However, individual cities, towns, and villages within the county may have their own regulations and permit requirements that need to be complied with.
Here are a few municipalities within Waukesha County where a permit might be required:
It's always recommended to check with your specific local municipality before installing a perimeter fence to ensure you're in compliance with all local regulations and ordinances.
Please note, Waukesha County does require a permit for entrance gates and monuments. Therefore, if your fence project includes a gate or a monument, you would need to apply for a county permit regardless of local municipality requirements. Always make sure to verify this information with county authorities to avoid any potential issues.
How do I obtain a fence permit application in Waukesha County?
For the most accurate and current information, please search for the official website of the respective municipality followed by "building permit application". The specific URLs can change over time as websites are updated, so it's best to find the most current link through a direct search.
Pewaukee Fence Permit Application
The City of Pewaukee has developed an online portal for filing permit applications. This can be used for both Village and City of Pewaukee fence permit applications. You will need to submit a site plan or plat of survey and the required permit fee. The online portal can be found here: Pewaukee Online Permit Center
Disclaimer:
The information provided by Fence Finders LLC regarding building permits and regulations is for general informational purposes only. All information on the site is provided in good faith, however, we make no representation or warranty of any kind, express or implied, regarding the accuracy, adequacy, validity, reliability, availability, or completeness of any information on the site.
Disclaimer Cont.
While we strive to keep the information up to date and correct, we are not responsible or liable for any errors or omissions, or for the results obtained from the use of this information. Regulations and requirements may change, and the specific circumstances of your situation may affect the applicability of certain regulations.
We strongly recommend that you consult with your local municipality or a legal expert to understand the specific permit requirements for your fence installation project. Fence Finders LLC is not responsible for any decisions made based on the information provided on our site or in our communications.
By using our site or services, you agree to this disclaimer and our terms of service. If you do not agree, please do not use our site or services.