Residential Chain Link Fence Installation
Residential Chain Link Fences Near Milwaukee, WI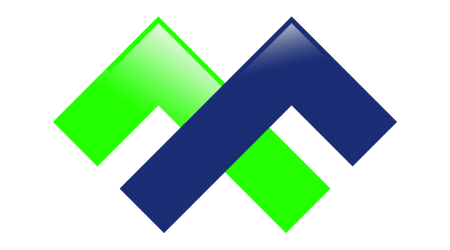 Call Today for a Free Residential Chain Link Fence Estimate!
Call Today! We'll schedule a free in-person consultation to learn about your residential chain link project and see how we can help.
Benefits of Chainlink Fences
Chain link is one of the best options for someone looking to keep kids or pets safe, and not break the bank. Not everyone needs an expensive wood or vinyl fence. Chain link has several major advantages to both of those options. The chain link will last you much longer than any wood fence on the market. You can expect 25+ years of life out of a chain-link fence. You can affordably add more gates to your fence, chain link gates are cheaper and require less upkeep over the years than wood or vinyl gates will. Wood gates can sag over time and vinyl gates can be delicate in the cold Wisconsin winters. However, chain link gates are a solid welded tubular frame, the hinges and latches are made of heavy-duty galvanized steel and rarely require adjusting.
Residential Chain Link Fence Installation Area
We install residential chainlink fencing throughout Wisconsin. With locations in Waukesha, Milwaukee, and Madison we have your fencing needs covered.
Ready to schedule an appointment?
We Made It Easy!
Residential Chain Link Good, Better & Best Options
Like most types of fences, there are different styles and features that affect pricing. It's important to consider what your chain link fence will be used for when deciding what to install. Below we have outlined the three most common residential options we have.

11 Gauge (Good)
Economical
Galvanized or Aluminized
Great for Kids & Pets
Maintenance Free
15 Year Warranty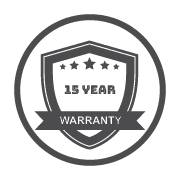 9 Gauge (Better)
Durable
Galvanized or Aluminized
IBC Compliant Options
Maintenance Free
Limited Lifetime Warranty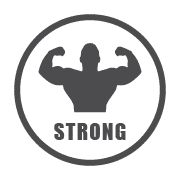 9 Gauge Coated (Best)
Durable
Maintenance Free
Multiple Color Options
Multiple Height Options
Limited Lifetime Warranty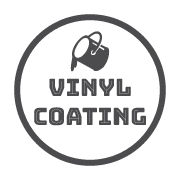 Chain Link Fence Styles
Chain link fences are fairly simple in design and style, which is why they are often the most affordable option. For residential applications, most customers typically go with galvanized, aluminized, or vinyl coated. All of the styles below are available in several different heights, including 3ft, 3.5ft, 4ft, 5ft, and 6ft.
Color Options
Uncoated, or galvanized chain link is the most common, however, black vinyl coated chain link is a close second. Brown, green, beige, redwood, and white are also available but may be subject to longer lead times.
Due to the manufacturing process of vinyl coated chain link, custom colors are not available.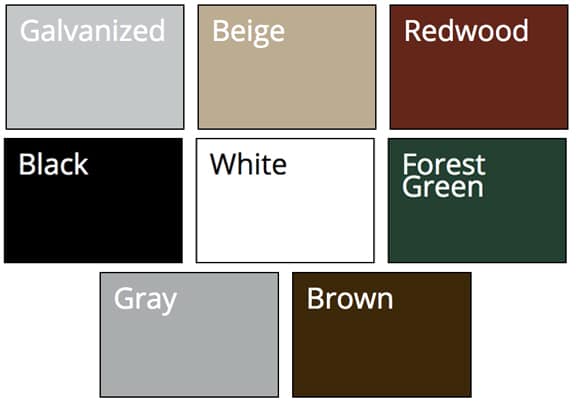 Chain Link Fence Accessories
Residential chain link fences don't require much customization, but that doesn't mean you can't add some useful accessories to make your fence more user-friendly and stylish. Below are some of the most popular accessories for chain link fences.
Why Chain Link Fence Gauge Matters
The vast majority of "Home Improvement" store employees would be quick to point you in the direction
of their
11.5 gauge chain link
and thin-walled posts if you asked about a chain-link fence for your yard. We are here to tell you, that's a bad idea for most households. Most people who opt to install a chain link fence in their yard, want to do so for 1 or more of the following reasons:
A). To keep kids or pets safely in the yard.
B). To keep other people/neighbors from wandering into their yard.
C). Add slats to their chain link for privacy.
While 11.5 gauge chain link is suitable for some residential applications, you need to be aware that it does not possess the durability of 9 gauge. It's a great economical option for those looking to get 5-10 years out of the fence, but expect repairs after that amount of time has passed. Objects being thrown or kicked into a fence with 11.5 gauge wire will begin to show bends and kinks. It is common for kids to climb onto fences, which will also lead to damage with 11.5 gauge. It is simply not the best option for someone who needs long-term durability. Milwaukee Fence Finders typically recommends 9 gauge chain link wire for both commercial and residential chainlink.
Learn about the benefits of pounded posts for your next fence project and how it may save you money on the installation!
Vinyl Coated Residential Chain Link
If a plain metal fence does not appeal to you, a vinyl-coated chain-link fence may be the perfect option. Vinyl coated chain link fences have become increasingly popular in the last decade in residential fencing applications. They are available in dozens of colors, although the most common are Black, Brown, and Green. Although slightly more expensive than standard galvanized chain link, they are still a very affordable option.
Chain Link Gates
Adding additional openings or gates can be done affordably with chain link. Custom size chain link gates are much cheaper and faster to source than ornamental or vinyl for example. We have an in-house fabrication shop at our Waukesha, WI facility that can produce custom chain link gates within hours, not days or weeks like other area contractors. 
Whether you need a single 3ft walk gate or a double swing 16′ wide gate for your lawn equipment, we can help. 
Chain Link Fence Applications
Chain link fences are versatile and can be used in both commercial and residential applications. View some of our other resources below to learn more about pool fencing, security fences, dog and pet fences, and commercial/industrial fences.