Milwaukee Fencing Contractor: Residential Fence Installation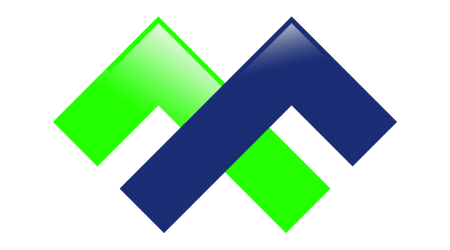 Call Today for a Free Residential Fence Fence Estimate!
Call and schedule a free residential fence consultation, our team of experts will help find the best fence for your home!
Turning Your House into a Home
Your home, it's a place you refuse to sacrifice quality. At Milwaukee Fence Finders, we help with that by providing affordable and professional fence installation options. When you need to build a fence in your backyard for privacy, child safety, or to keep your pets contained — we can help.
Not all fence companies are created equal, residential fences require extreme attention to detail, after all, you wouldn't let just anyone work inside your home, right? The same should go for your home's exterior work.
Finding a reputable fence company is tough — until now!
When you hire Milwaukee Fence Finders, you'll have peace of mind knowing that you're working with the best residential fence contractor in Milwaukee, WI.
Milwaukee Fence Finders has professional installation crews for all types of fences, including vinyl, chain link, ornamental, wood, and decorative rail fencing.
Residential Fences – Throughout Southeast Wisconsin
Milwaukee Fence Finders installs a complete line of wrought iron fences, ornamental steel & aluminum, iron railings, western red cedar wood, PVC vinyl, chain link, power-operated gates, and more.
Milwaukee Fence Finders works with many custom styles of fencing so you can select the one that best suits your family's needs. Creating the exact aesthetic and feel you want for your home and backyard. Whether the fence surrounds your pool or it will surround the front of your home where it's more visible, our fence company in Milwaukee can help you improve the curb appeal of your home, as well as increase its value and enhance security.
We understand how important the appearance of your home is, as well as how critical security can be.
Whether you want a wood fence or you're looking for a vinyl fence, wrought iron railings or ornamental aluminum fencing or, our experienced team of fence installers can help you achieve the aesthetic you want for your home. Milwaukee Fence Finders will help you choose the style and type of fence material that complements your home.
All layout planning and fence estimates are free of charge from Milwaukee Fence Finders.
Perimeter fencing is an important thing to consider when buying or building a new house. You want to be sure you're able to adequately protect your new investment, a fence is a terrific way to do that. Fencing your yard in can increase the value and marketability of your newly purchased home. In addition, you'll add security and boost the curb appeal. The following three reasons are the benefits of residential fencing and what you should keep in mind when building or buying your new home.
Privacy & Security Fences:  We would say, the best way to reclaim your privacy is to install fencing around your home and/or property. Fences also are an excellent solution to keep you secure from trespassers or intruders. If you live in an area where there is wildlife, such as the outlying suburbs of Milwaukee and Waukesha counties, it will help keep wildlife out of your yard and garden. Fences create a safe area in your yard for your kids to play and pets to roam, without having to worry about them wandering off, or worse, getting hurt.
Boost Your Homes Curb Appeal: Installing a new fence gives you the ability to have that "new and improved" backyard feeling. This new backyard environment will give new life to your home, and even help with the overall look and feel of the neighborhood. Entertaining, relaxing and having a good time all just got much easier, with a new fence. If you don't need privacy, decorative fences are a great way to spice up your home's style and complete its look.
Increased Property Value: When purchasing a home, a fence can play a major role in the selling process. Many people, especially those who have or plan to install a pool, consider a fence mandatory. This goes for families with young children and pets as well. A good fence is a huge asset to your property, don't forget that!
Contact Milwaukee Fence Finders today for more information about residential fences and how to get started.
Ready to schedule an appointment?
We Made It Easy!