Residential Aluminum Fence Installation
Benefits of Aluminum Fences
Residential aluminum fences are a popular choice for homeowners throughout Wisconsin and the Midwest. The versatility of aluminum is unmatched, it provides an elegant look and great utility for many applications such as around pools, patios and for securing pets and children from wondering.
Fence Finders LLC has installed many different brands and styles of aluminum fences, our favorite being the Echelon series from Ameristar Fence. Their reputation is top-notch among professional fence installation contractors. The Echelon residential aluminum fence has dozens of features that make it the best choice for homes and light-duty commercial applications. Their proprietary ForeRunner rail system allows the aluminum fence to follow grade (changes in ground elevation).
Aluminum Fence Installation Area
We install residential aluminum fencing throughout Wisconsin. With locations in Waukesha, Milwaukee, and Madison we have your fencing needs covered. 
Ready to schedule an appointment?
We Made It Easy!
A Good, Better, Best Aluminum Fence Option
Ameristar's Echelon line of residential and light commercial aluminum fences come in three tiers. The standard Echelon, the Echelon Plus, and the Echelon II. Each has its own unique benefits, below we will outline some of the important specs you should analyze when making a decision.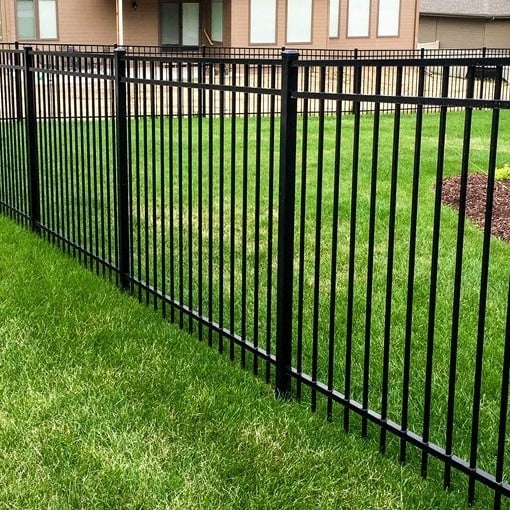 Echelon (Good)
Internal Locking System
Reinforced Webbed Rail
Fully Rackable Panels
Maintenance Free Powder Coating
Limited Lifetime Warranty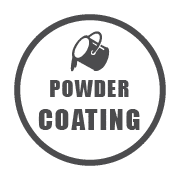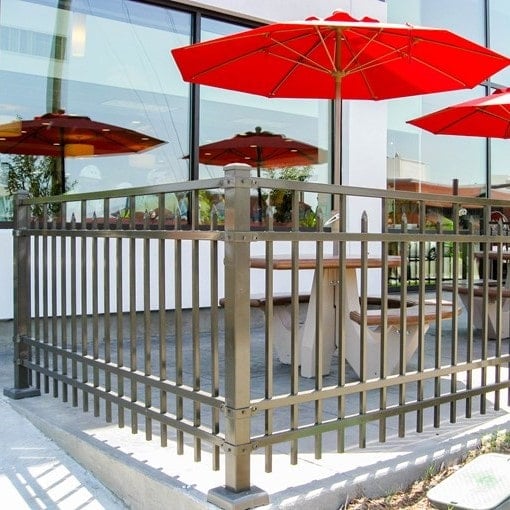 Echelon Plus (Better)
All of the Echelon Options + More!
Internal Locking System
Reinforced Webbed Rail
IBC Compliant Options
Maintenance Free Powder Coating
Limited Lifetime Warranty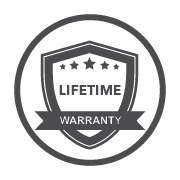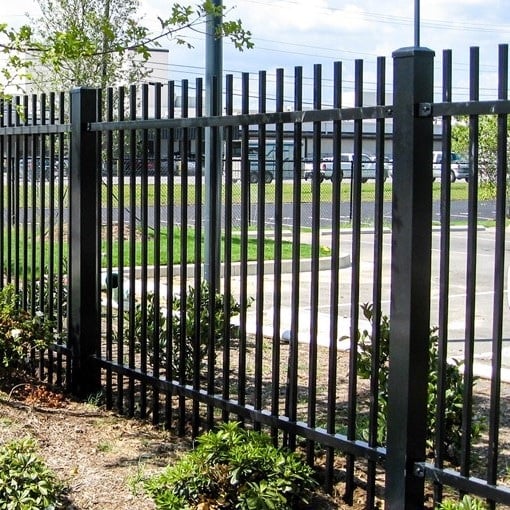 Echelon II (Best)
All the of Echelon Plus Options + More!
Internal Locking System
Reinforced Webbed Rail
Fully Rackable Panels
Custom Height Options Available
Limited Lifetime Warranty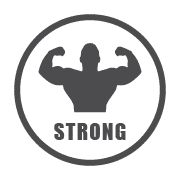 Aluminum Fence Styles
We offer multiple styles of aluminum fencing to fit nearly any backyard setting. If you're looking to install a fence around a pool, please check your local building codes to make sure the fence you choose is allowed. All of the styles below are available in several different heights, including 4ft, 4.5ft, 5ft, and 6ft. 

Color Options
While black is the most popular color for residential aluminum fences, it's always great to have other options. Ameristar offers black, bronze, and white as shown below. 
Need a specific color? Contact us. We have multiple aluminum fence brands we work with that have other options.
Aluminum Fence Accessories
Adding a personalized touch to your residential aluminum fence couldn't be easier! Choose from ball style post cap or a traditional flat cap, additionally, you can mount the fence posts on a patio, deck or retaining wall using mounting plates.
Aluminum Residential Gates
Complete your fence enclosure with style matching aluminum walk, estate, and drive gates. Choose from different heights and colors as outlined above.
Ready for a Quote?
Contact Milwaukee Fence Finders for Residential Aluminum Fence Installation
Aluminum Fence Applications
Aluminum fences are versatile and can be used in both commercial and residential applications. View some of our other resources below to learn more about pool fencing, security fences, dog and pet fences, and decorative ornamental.