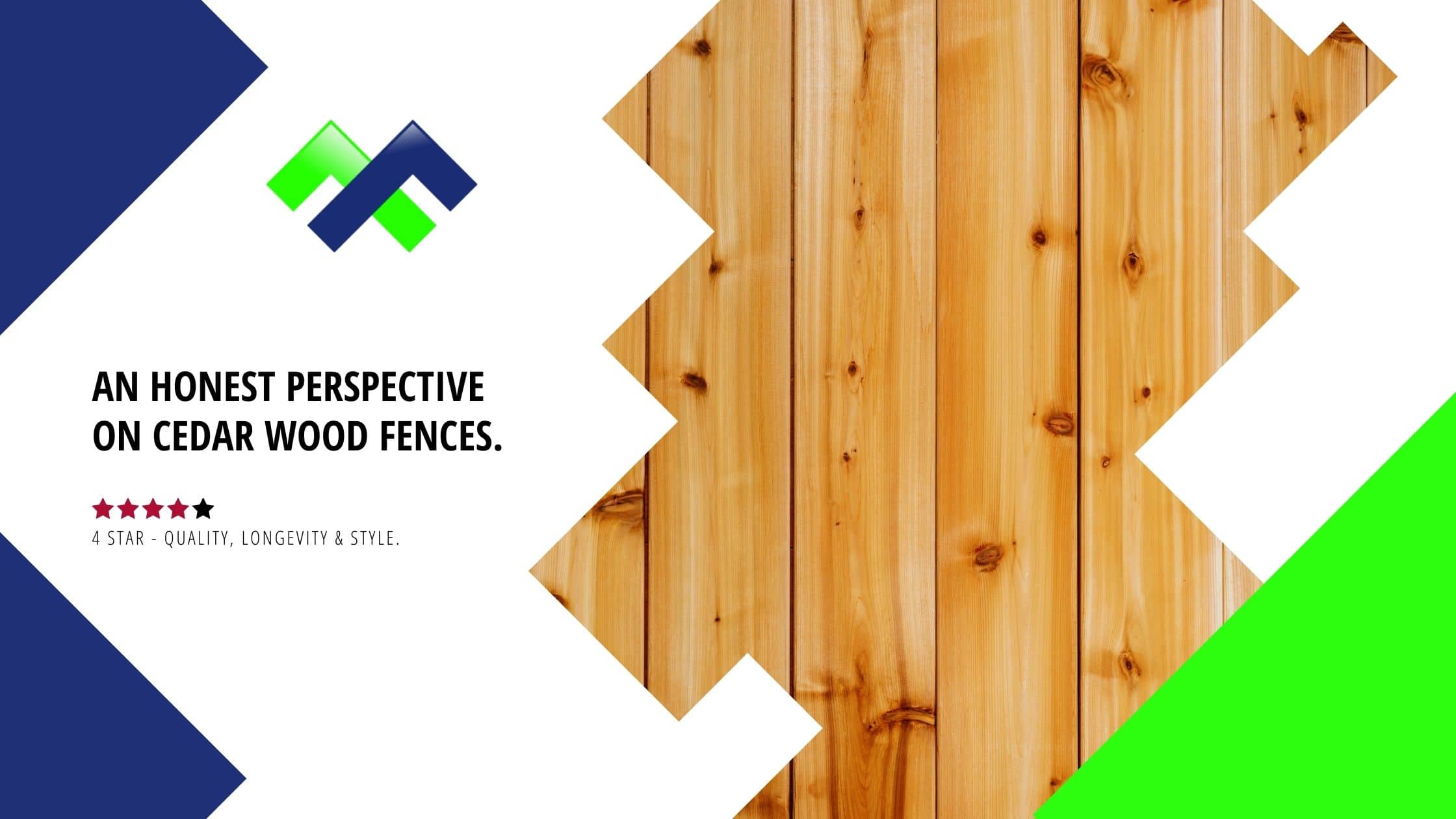 Cedar Fences: Pros and Cons
Cedar is one of the commonly used fence materials. It is popular for wood fences because of its beauty and it has a wide range of styles to suit almost any taste. However, there are many things that you need to know before you choose cedar for your fence.
Cedar is a very durable wood and it can last a long time if treated properly. Cedar does not require much maintenance and it will stand up against the elements including rain, wind, snow, ice and heat without any problem. If left untreated though, the fence will start to fade and it will need yearly maintenance. Since cedar is a wood, termites and other insects can also cause problems if the fence is not treated properly.
For those who want an easy-to-maintain yard with a durable fence that looks like it belongs in the forest, cedar is probably the perfect option.
Pros of Cedar Fences
Cedar is a naturally rot-resistant wood.
Sections of cedar fence can be left uncovered and they will last for years without any need to paint or stain it. This is because the natural oils in the wood resist rotting, insects and fading from exposure to sunlight.
Cedar Fences are durable. Cedar resists rot, splitting and warping. Sun, rain, snow and heavy winds will not damage cedar fence posts or panels.
The grain pattern in cedar creates a distinctive look that is appealing to most homeowners. Cedar is perfect for those who want an elegant-looking wood fence without all the maintenance of other types of fencing materials.
Since cedar is a strong, heavy wood, it will not move as easily as some other types of wood fence.
Cons of Cedar Fences
Cedar fencing materials are expensive compared to other options like chain link or vinyl. The cost can depend on the size and style of the fence you choose, but cedar generally costs more per linear foot.
Cedar is very soft and can be easily dented by branches or other objects that fall against the fence. Cedar also scratches more easily than most woods, so marking on cedar fencing may be difficult to remove with sanding or refinishing.
Continual exposure to sunlight will cause cedar fence panels to fade. Cedar needs to be treated with a clear, protective finish on the fence panels. Sealers are available that will protect it from sun damage.
Cedar posts need to be protected from water and weathering in order to prevent rot and splitting. Cedar or any wood for that matter does not hold up well to low-lying areas that are prone to standing water.
Steel Post Master Posts for Cedar Fences
One of the things that you need to take into consideration is the posts. The posts in a cedar fence should be made from pressure-treated lumber or metal for durability and strength. Cedar posts that are breathing will rot faster than if they were in an enclosed area.
Post Masters cedar fence post sleeves protect wood fencing posts from rot, insects, harsh weather, and severe temperature swings.
Post Masters are used with all types of wood fencing including cedar, redwood, pressure-treated lumber, and even composite wood fences.
Cedar Fence Conclusion
Cedar fence materials are expensive, but they will last a long time and look great in your yard. The only problem with cedar is that it has to be properly cared for and you must keep up with the maintenance to ensure that the fence continues looking good. For those who want natural wood fencing or unique fence panels, cedar may be perfect for your needs.