Milwaukee Fence Finders Sports Center:
Baseball & Softball Athletic Fencing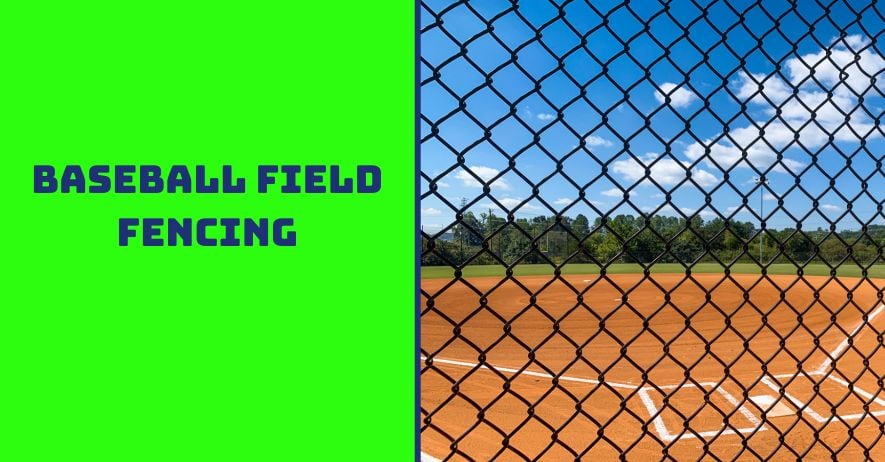 Elevate Your Game with State-of-the-Art Fencing
Welcome to Milwaukee Fence Finders, your trusted partner in enhancing athletic experiences with quality fencing solutions. We specialize in a wide range of fencing options, including premium baseball field fencing, softball backstops, and athletic fencing for sports complexes of all sizes. With decades of experience serving South Eastern Wisconsin, we're committed to helping you turn your athletic facility into a sports haven.
---
Why Choose Us for Your Baseball Field Fencing & Softball Backstop Needs?
Expert Craftsmanship: Our team of highly skilled professionals is dedicated to providing you with top-notch installation and maintenance services.

High-Quality Materials: We use durable, weather-resistant materials that stand the test of time and activity.

Custom Designs: From small little league fields to professional-level complexes, we offer custom solutions to meet your specific needs.

Regulatory Compliance: All our designs meet or exceed local and national safety standards.

Competitive Pricing: We offer affordable packages that don't compromise on quality or safety.
---
Services We Offer
Baseball Field Fencing
Transform your baseball diamond into a professional-grade field with our custom fencing solutions. From outfield fences to dugout enclosures, we offer complete solutions that not only enhance the aesthetic appeal but also ensure the safety of both players and spectators.
Features
Durable chain-link or metal panel fencing options
Anti-rust coatings for extended lifespan
Customizable heights and dimensions
Optional windscreen and padding for added safety and visual appeal
Softball Backstops
Keep your audience protected and engaged with our high-quality softball backstops. Our backstops are designed to offer optimal sightlines for spectators while providing maximum safety for players on the field.
Features
High-strength netting or metal fencing options
Easy assembly and disassembly for multi-use facilities
Custom dimensions to fit your specific needs
Reinforced support posts for durability
Athletic Fencing for Multipurpose Sports Complexes
Do you manage a multi-sport athletic complex? Our athletic fencing solutions can be tailored to accommodate various sports such as soccer, tennis, and more, without compromising on the quality or look and feel of each individual field.
Features
Versatile designs for multipurpose use
Durable materials that can withstand heavy foot traffic and ball impact
Easy-to-open gates for quick access and exit
Safety features like rounded edges and padded posts
---
Get Started Today
Ready to take your athletic facility to the next level? Contact Milwaukee Fence Finders for a free consultation and quote. Let us help you create a world-class sporting environment right here in South Eastern Wisconsin.
How tall are typical baseball field fences? What materials are commonly used?
Typical Height Range (Feet)
Chain-link, Vinyl, Wood, Metal Panels
Chain-link, Metal Panels, Plexiglass
Chain-link, Vinyl, Metal Panels
High-Strength Netting, Chain-link, Metal Panels
Chain-link with Padding, Metal Panels, Plexiglass
For more information, reach out to us at info@milwaukeefencefinders.com or fill out our online inquiry form. We look forward to working with you and making your athletic visions a reality.
---
Related Services: Residential Fencing, Commercial Fencing, Security Fencing, Service Area
---
Fence Finders – Your Gateway to Superior Athletic Fencing Solutions.