Milwaukee Fence Finders Sports Center:
Rugby Field Fencing, Crowd Control Barriers, and Netting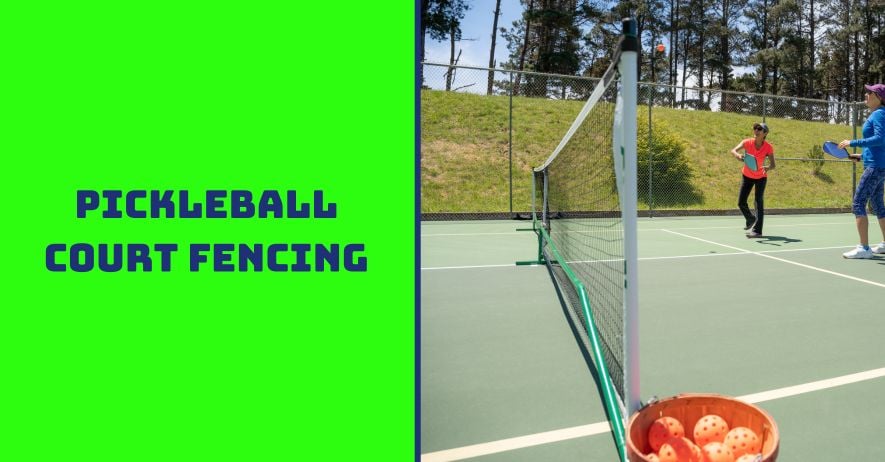 Milwaukee Fence Finders—Your Premier Pickleball Court Partner
The world of pickleball is exploding in popularity, creating a burgeoning need for specialized facilities tailored to this exhilarating sport. Enter Milwaukee Fence Finders—South Eastern Wisconsin's leading fencing contractor—specializing in pickleball court fencing, outdoor game fencing, and the installation of regulation pickleball nets. We bring you a one-stop solution for all your fencing needs, ensuring safety, durability, and aesthetic elegance.
---
The Science Behind Optimal Pickleball Court Fencing
Understanding the dynamics of pickleball is crucial for designing a fence that truly meets the sport's unique needs. Here are some key factors we consider:
Fence Height: To prevent ball deflection and secure the area, we recommend a fence height of at least 10 feet.
Material: We predominantly use chain-link and mesh fencing made of galvanized steel or aluminum, known for their durability and ability to withstand high-impact shots.
Gate Placement: Efficiently positioned gates facilitate quick ball retrieval and seamless movement in and out of the court.
---
The Importance of Proper Dimensions and Scaling
Size matters, especially when it comes to a game that requires precision. Here are some quick facts to consider:
Singles Court Dimensions: 20 feet wide by 44 feet long
Doubles Court Dimensions: Identical to singles
Net Height: 36 inches at the ends and 34 inches in the middle
Your fence should align perfectly with these dimensions for an optimal playing experience.
---
High-Tech Outdoor Game Fencing Solutions
Advancements in technology have allowed us to provide high-tech solutions like smart locks and automated entry systems. These not only increase security but offer convenience for club owners and players alike.
---
The Anatomy of an Ideal Pickleball Net
Choosing the right pickleball net can make or break your game experience. Here are features you should look for:
Tension Adjusters: These ensure the net remains taut during play.
Edge Guard: This protects the net from fraying, increasing its lifespan.
Net Straps: They maintain the correct net height throughout the game.
---
DIY vs Professional Installation: The Pros and Cons
While some may be tempted to install their own pickleball fencing and nets, this often leads to compromises in safety and durability. Here's why professional installation trumps DIY efforts:
Expertise: Our team is trained to ensure that all installations meet safety standards.
Time-Efficiency: What might take you an entire weekend to install, our team can accomplish in a few hours.
Warranty: Our installations come with a guarantee, offering you peace of mind.
Materials used to construct the fence around the pickleball court.
Size of the gaps in the fencing material.
Vertical barriers behind the end lines of the court.
Vertical barriers on the sides of the court.
Entry and exit points on the fence.
Barrier designed to reduce wind impact.
Contains the ball within the confines of the court, ensuring safety and focused gameplay.
Prevents the ball from leaving the court area, enhancing game integrity.
Contains the ball within the court area, minimizing disruptions and safety risks.
Enhances gameplay by containing the ball within the court.
Allows for easy access to the court and is wide enough for wheelchairs and maintenance equipment.
Deflects wind from interfering with play and provides a background to better see the ball.
Recommended Specifications
Chain link fencing, orange construction fencing, or plastic garden fencing. Must be rust-proof and free of protrusions.
45mm (1.77 in) or 55mm (2.16 in) links are recommended; pickleball size is about 65mm.
Minimum height of 10 feet. Taller if there are issues with the ball leaving the area.
Not less than 3 feet in height. Should match the backstop height for at least 20 feet from the backstop, 30 feet more recommended.
Should be present on both ends of the court.
Recommended as an additional feature.
For more information, reach out to us at info@milwaukeefencefinders.com or fill out our online inquiry form. We look forward to working with you and making your athletic visions a reality.
---
Related Services: Residential Fencing, Commercial Fencing, Security Fencing, Service Area
---
Fence Finders – Your Gateway to Superior Athletic Fencing Solutions.