#1 Most Popular Style Privacy Fence
Upgrade your property with a classic and timeless dog ear wood privacy fence. Crafted from high-quality, durable materials, these fences provide the perfect combination of privacy, security, and aesthetic appeal. Featuring the distinctive dog ear cut at the top of each picket, this traditional design adds a charming touch to any property. Our expert team at Milwaukee Fence Finders ensures meticulous construction and a seamless installation process, guaranteeing a long-lasting investment for your home. Explore our selection of customizable dog ear wood privacy fences, designed to enhance your property's value and charm while ensuring your peace of mind.
Love this
Dog Ear

style fence? Let's quote it…
Let's dive deeper into the details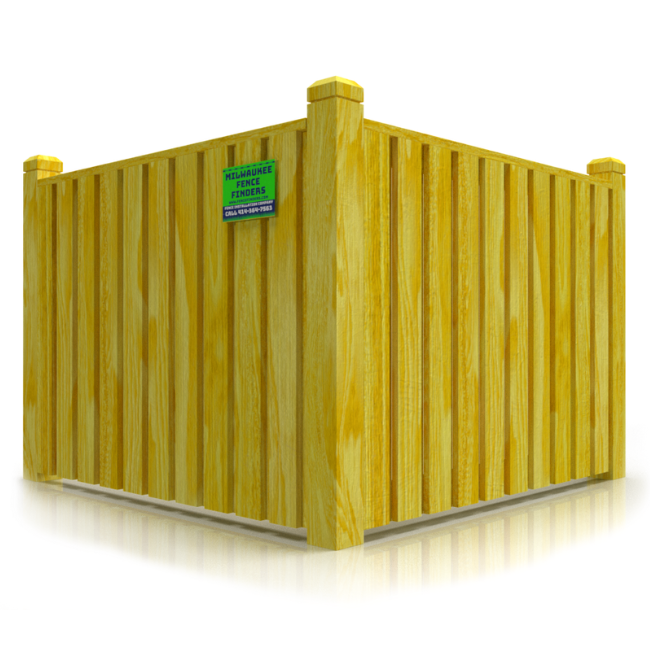 #1 – High-Quality Cedar:
Cedar is an ideal choice for dog ear fences due to its numerous benefits. This naturally durable wood is resistant to decay and insects, ensuring a long-lasting, low-maintenance fencing solution. Cedar's beautiful appearance and distinct aroma add a touch of elegance to your property.
#2 – Stainless Steel Fasteners:
Our dog ear wood fences are constructed with stainless steel fasteners, providing superior strength and rust resistance. This ensures your fence remains secure and maintains its aesthetic appeal throughout its lifespan, while effectively protecting your property.
#3 – Hourglass-Shaped Post Holes:
Enjoy the stability offered by our innovative hourglass-shaped post holes, engineered to deliver outstanding support and minimize post shifting. This design guarantees a robust and enduring fence for your Milwaukee or Waukesha property.
#4 – Expert Craftsmanship:
Trust in our meticulous construction process, where attention to detail and the use of high-quality materials ensure that your horizontal wood fence not only looks stunning but also stands up to Wisconsin's weather conditions.