Butler, WI
Wood
Fence Installation Company
Premier Fence Installation Services in

Butler, WI
Enhance Your Property with Quality Fencing Solutions
Nestled in the charming town of Butler, WI, surrounded by natural beauty and a close-knit community, is where you'll find Milwaukee Fence Finders. With its proximity to local landmarks such as Lannon Quarry Park and Hartung Park, Butler combines small-town charm with suburban convenience. At Milwaukee Fence Finders, we take pride in offering top-notch fence installation services in Butler and its surrounding areas. Whether you're looking to enhance your property's security, increase privacy, or elevate its aesthetic appeal, our expert team is here to help. With years of experience, we understand the unique needs of Butler homeowners and businesses. From classic wooden fences to modern vinyl and ornamental metal options, we provide a wide range of styles to suit every taste. Trust us to deliver exceptional craftsmanship and personalized solutions that transform your property.
Why Fence Finders is The Best Fence Company in

Butler, WI
WHY CHOOSE US
When it comes to fence installation in Butler, WI, Milwaukee Fence Finders stands above the competition. Our commitment to quality, professionalism, and customer satisfaction sets us apart. With us, you can expect: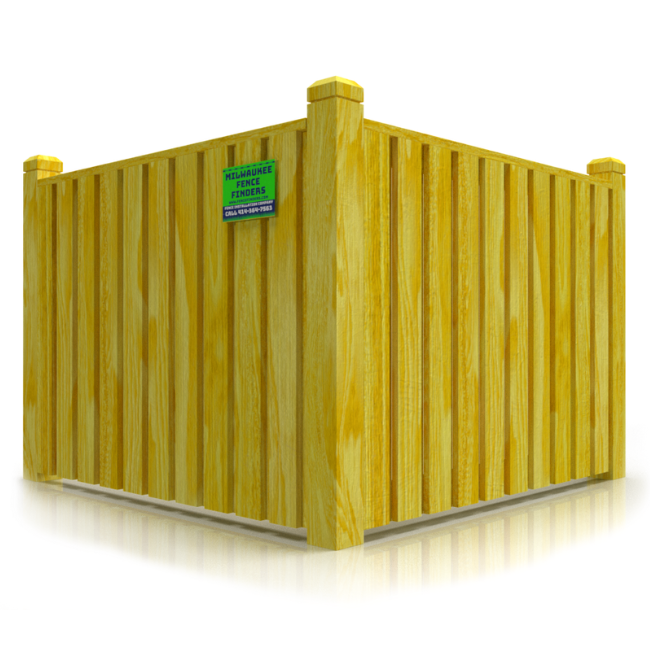 Unparalleled Expertise:
Our skilled team brings years of experience and industry knowledge to every project, ensuring precise installations and superior results.
At our company, we pride ourselves on having an exceptional level of expertise that sets us apart from the competition. Our team consists of highly skilled professionals who have dedicated years to mastering their craft. With a deep understanding of the industry and extensive experience in fence installation, we bring unparalleled expertise to every project we undertake.
We believe that expertise is crucial in delivering high-quality results. Our team stays up-to-date with the latest industry trends, techniques, and technologies, allowing us to provide the most advanced and efficient fence installation services available. Whether it's a residential or commercial project, our expertise enables us to tackle any challenge and deliver superior outcomes.
Diverse Range of Styles:
From timeless wooden fences that exude rustic charm to sleek and low-maintenance vinyl and ornamental metal options, we offer an extensive selection of styles to suit any aesthetic preference.
We understand that every client has their own unique vision and aesthetic preferences when it comes to their property. That's why we offer a diverse range of fence styles to cater to a wide variety of tastes and design needs.
If you appreciate the traditional beauty of wood, our timeless wooden fences are crafted with the utmost care and attention to detail, showcasing the natural grain and warmth that only wood can provide. For those seeking a more modern and hassle-free option, our vinyl fences offer sleek lines, durability, and low maintenance. Additionally, we also offer ornamental metal fences that add a touch of elegance and sophistication to any property.
By offering such a wide range of styles, we ensure that our clients can find the perfect fence to complement their property's architectural style and personal preferences. Our team is skilled in working with various materials, allowing us to deliver top-notch installations regardless of the style chosen.
Exceptional Customer Service:
We prioritize open communication and work closely with our clients to understand their unique requirements, providing personalized solutions and timely project updates.
At our company, exceptional customer service is at the forefront of everything we do. We believe in building strong relationships with our clients based on open communication, trust, and understanding. From the initial consultation to the final installation, we work closely with our clients to ensure their needs are met and expectations exceeded.
We take the time to listen to our clients, understanding their unique requirements and design preferences. This allows us to provide personalized solutions that align with their vision and objectives. Our team of professionals is dedicated to answering any questions, addressing concerns, and providing expert guidance throughout the entire process.
Furthermore, we understand the importance of transparency and timely updates. We keep our clients informed about the progress of their project, providing regular updates and ensuring that they are involved every step of the way. Our commitment to exceptional customer service ensures a seamless and positive experience for our clients from start to finish.
Lifetime Craftsmanship Warranty:
We stand behind our workmanship with a lifetime craftsmanship warranty, giving you peace of mind and assurance in the durability and quality of your fence.
We take immense pride in the quality of our workmanship and the materials we use. To demonstrate our confidence in our abilities and the durability of our fences, we offer a lifetime craftsmanship warranty.
This warranty is a testament to our commitment to delivering superior results and ensures that our clients have peace of mind knowing that their investment is protected. Should any issues arise due to our workmanship, we will take full responsibility and address them promptly and efficiently.
Our lifetime craftsmanship warranty is a reflection of our confidence in the skills and expertise of our team. It provides our clients with assurance that their fence is built to last and withstand the test of time. We believe in the longevity and durability of our installations, and our warranty is a tangible representation of that belief.

Q: Are permits required for fence installation in Butler, WI?
A: Yes, permits are generally required for fence installation in Butler, WI. It's important to check with the local authorities to understand specific regulations and obtain the necessary permits before proceeding with your project.
Q: How long does fence installation in Butler typically take?
A: The timeline for fence installation in Butler can vary depending on various factors such as the size of the project and weather conditions. Our team will provide an estimated timeline during the consultation phase, ensuring efficient and timely completion of your fence installation.
Q: Can you customize fences to match my property's style?
A: Absolutely! At Milwaukee Fence Finders, we understand the importance of a cohesive aesthetic. Our team will work closely with you to customize your fence, ensuring it complements your property's style and enhances its overall appeal.
Q: Do you offer fence repair services in Butler, WI?
A: Yes, we offer comprehensive fence repair services in Butler, WI. Whether your fence requires minor repairs or significant restoration, our skilled team can assess the damage and provide effective solutions to restore its functionality and appearance.
Q: Can you install gates along with the fence?
A: Yes, we offer gate installation services to complement your fence. Our team can install sturdy and secure gates that align with the style and functionality of your fence, providing convenient access to your property.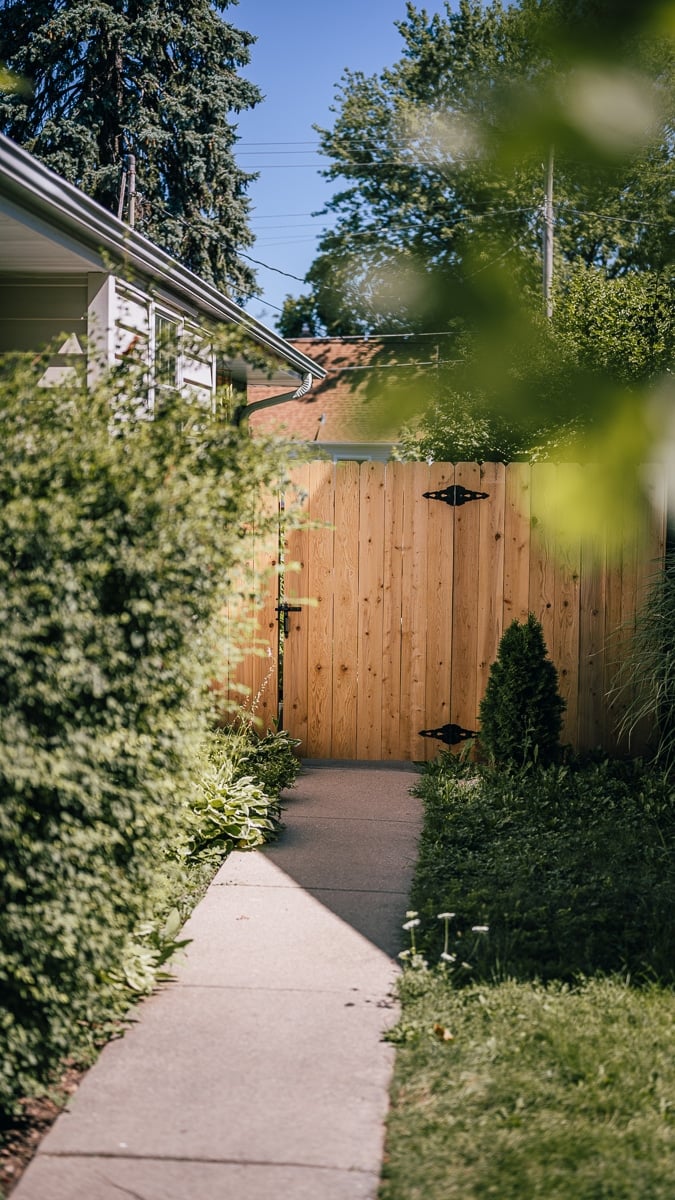 Explore the Perfect Fence for Your Butler, WI Property
From enhancing privacy to adding curb appeal, the right fence can transform your Butler property. At Milwaukee Fence Finders, we offer a wide selection of high-quality fences to suit your specific needs and preferences.
Wooden Fences:
With their classic charm and versatility, wooden fences are a popular choice among Butler residents. Our expert craftsmen skillfully construct wooden fences using premium materials, ensuring durability and timeless beauty.
Vinyl Fences:
If you're seeking a low-maintenance and long-lasting option, vinyl fences are an excellent choice. Our vinyl fences are available in various styles and colors, providing a stylish and durable solution for your property.
Ornamental Metal Fences:
Add an elegant touch to your property with our ornamental metal fences. These fences combine aesthetic appeal with exceptional durability, offering security and beauty in one package.
Fence Repair Services:
Over time, fences may require maintenance and repairs. Our experienced team can assess the condition of your fence and provide efficient repair solutions, ensuring its longevity and functionality.
Gate Installations:
Complete your fence with a well-crafted gate that blends seamlessly with your chosen style. We offer gate installations that prioritize security, convenience, and aesthetic harmony with your fence.
At Milwaukee Fence Finders, we are dedicated to delivering superior results and exceptional customer service. With our comprehensive range of fence options and additional services, we are your go-to partner for all your fencing needs in Butler, WI. Contact us today for a free consultation and let us help you find the perfect fence for your property.
APPLYING FOR A FENCE PERMIT IN BUTLER, WI
Quick Access Links:
BUTLER WI FENCE PERMIT APPLICATION DOWNLOAD
| | |
| --- | --- |
| 1. | Submit a plot plan or site plan of the property showing all structures on the property and their size, along with setback to the lot lines for proposed structure. |
| 2. | Submit a uniform permit application. |
| | Submit two (2) sets of construction plans. |
| | Check the zoning map for your property's zoning. Then check the attached setbacks in your zoning district. |
PROCESS
The request will be reviewed and submitted to the Building Board for approval. If approved, you will be called for payment of the permit. Once we receive payment, your permit will be issued. Permits are valid for 12 months from the date of issuance.
ANY MECHANICAL WORK BEING DONE REQUIRES A SEPARATE PERMIT
(D) Final inspection once the structure is complete.
Remember, we are here to serve and protect you, the homeowner. If we may be of further service, please call (262)-346-4576 during normal business hours.
PLEASE CALL DIGGER'S HOTLINE AT LEAST 3 DAYS PRIOR TO STARTING YOUR PROJECT: (800) 242-8511 OR (800) 542-2289.
Sec. 54-599 – Accessory Uses or Structures
(a) Principal use to be present: An accessory use or structure in any zoning district shall not be established prior to the principal use or structure being present or under construction. Any accessory use or structure shall conform to the applicable regulations of the district in which it is located, except as specifically otherwise provided.
Placement Fence restrictions; residential districts:
An accessory use or structure in a residential district may be established subject to the following regulations:
| | |
| --- | --- |
| (1) | Accessory uses and detached accessory structures, such as garages, and garden or utility sheds may be placed or erected in the rear yard, upon the issuance of a building permit, provided that there is no more than one of each type of accessory structure. |
| (2) | No accessory structure shall be closer than ten feet to the principal structure. |
| (3) | No accessory structure shall exceed 15 feet in height. |
| (4) | No accessory structure shall be located closer than three feet to any lot line. |
| (5) | No residential accessory garage shall exceed 850 square feet in area. |
| (6) | No other accessory structure shall exceed 250 square feet in area, and the total of all accessory structures shall not exceed 50 percent of the rear yard area. However, no detached garage or carport shall be placed or erected in the rear yard of a lot in the R-1 Single-Family Residential District. |
Use restrictions; residential district:
Accessory uses or structures in residential districts shall not involve the conduct of any business, trade, or industry except for home occupations as defined and authorized herein and shall not be occupied as a dwelling unit.
Use restrictions; nonresidential districts:
An accessory use or structure in a business or manufacturing district may be established in the rear yard or side yard and shall have setbacks as prescribed in each zoning district.
Disclaimer Cont.
While we strive to keep the information up to date and correct, we are not responsible or liable for any errors or omissions, or for the results obtained from the use of this information. Regulations and requirements may change, and the specific circumstances of your situation may affect the applicability of certain regulations.
We strongly recommend that you consult with your local municipality or a legal expert to understand the specific permit requirements for your fence installation project. Fence Finders LLC is not responsible for any decisions made based on the information provided on our site or in our communications.
By using our site or services, you agree to this disclaimer and our terms of service. If you do not agree, please do not use our site or services.