Cudahy
Wood
Fence Installation Company
Your Trusted Fence Installation Company in
Cudahy, WI
Fence contractor serving Milwaukee Metropolitan Area
Experience unparalleled fence installation services in Cudahy, WI, where quality meets craft. Milwaukee Fence Finders, familiar with the unique charm of Sheridan Park and the serene Lake Michigan shoreline, provide exceptional service tailored to the aesthetics of Cudahy. Whether you're near the historic Patrick Cudahy statue or nestled in the residential heartlands, we ensure your fence complements Cudahy's character while enhancing your property's appeal. Trust us for durable, stylish, and regulation-compliant fences, installed with meticulous attention to detail. Embrace the Cudahy spirit with a fence that mirrors the pride we share in our local community.
Need a Fence in
Cudahy

? Let's quote it…
Why Milwaukee Fence Finders is The Best Fence Contractor in

 Cudahy Wisconsin
Cutting-Edge

Fence Design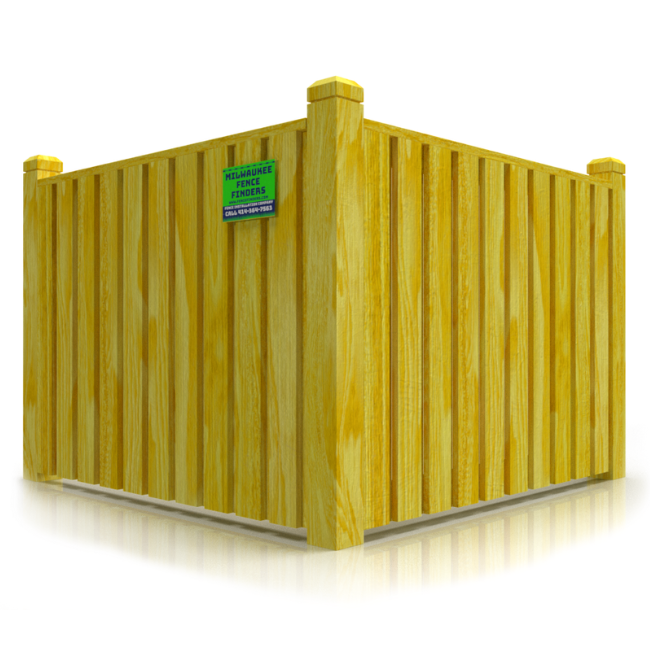 #2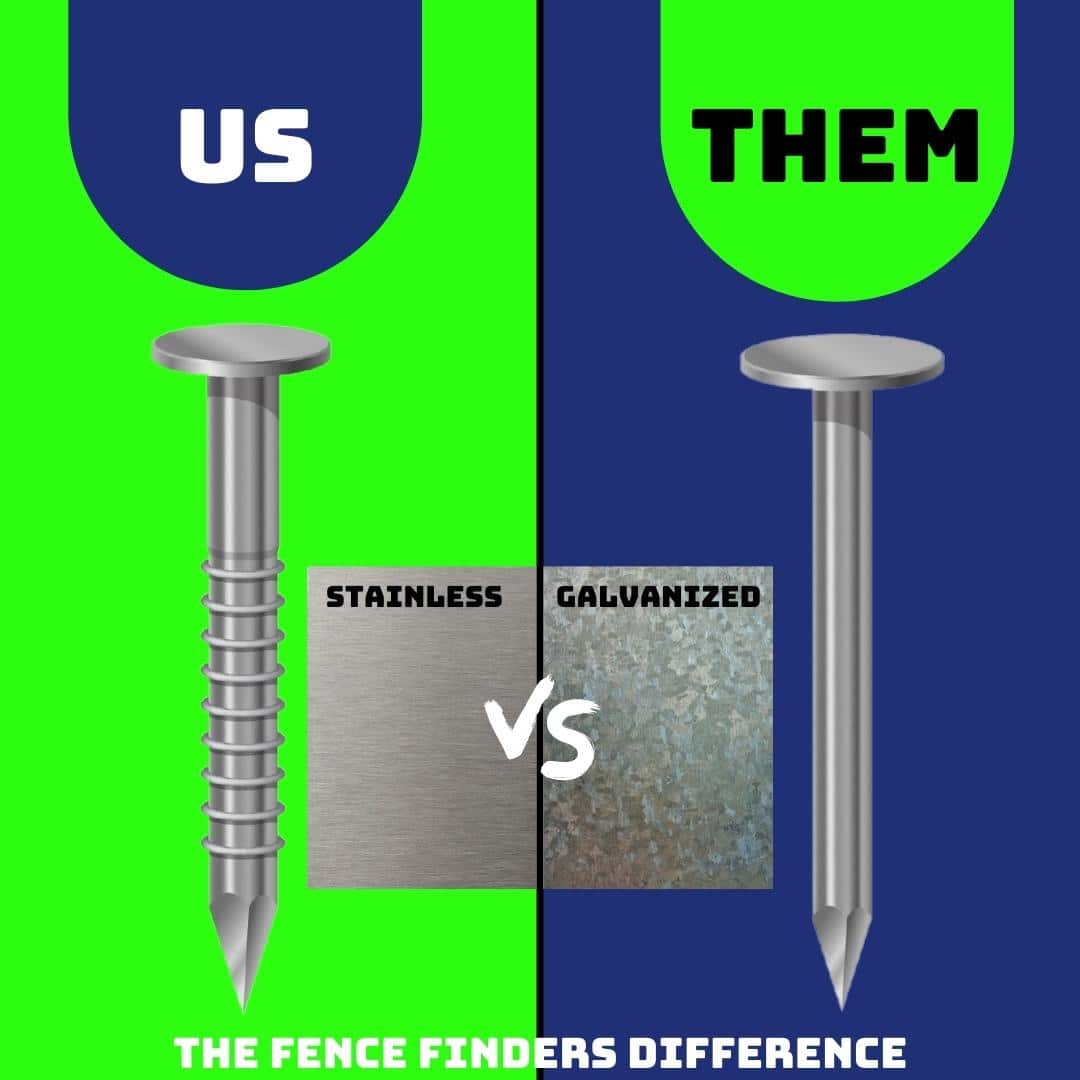 #1 – Premium Cedar Wood Fences:
Cudahy residents, consider cedar wood for an organically attractive, robust fence. Celebrated for its durability and resistance to pests, our high-quality cedar enhances any Cudahy home, effortlessly enduring Wisconsin's varied climate. Whether you're situated near the tranquil Cudahy Nature Preserve or the bustling Packard Avenue, our cedar wood fences are the perfect addition to your property, embracing the unique charm of our beloved Cudahy.
#2 – Stainless Steel Hardware:
In Cudahy, WI, we employ only top-tier stainless steel hardware for our fences. This hardware offers unparalleled strength and resilience, warding off rust and corrosion even in the most severe Wisconsin weather conditions. Whether you're near the refreshing shores of Lake Michigan or in the heart of the city, we guarantee your fence will remain steadfast and safe.
#3 – Hourglass Shaped Post Holes:
Our distinctive hourglass-shaped post holes, appreciated by Cudahy residents, offer enhanced stability. These wider-at-the-bottom holes counteract frost heave, allowing for improved weight distribution and reducing the risk of your fence shifting or leaning during those chilly Wisconsin winters.
#4 –
Expert Craftsmanship:
At Milwaukee Fence Finders, our exceptional craftsmanship stands unmatched in Cudahy. We dedicate careful attention to every detail, ensuring each fence installation meets the topmost standards of quality and durability. From the historic Cudahy Depot to the bustling Packard Avenue, trust us to transform your yard with a fence that's as robust as it is striking.

Do I need a permit to install a fence in Cudahy, WI?
Yes, in most cases, you will need a permit to install a fence in Cudahy. This helps ensure that your fence meets local ordinances and building codes. Milwaukee Fence Finders can help guide you through this process.
What is the maximum allowed height for a residential fence in Cudahy?
Fence height regulations can vary depending on the location of the fence on your property. It's best to check with local authorities or our knowledgeable team at Milwaukee Fence Finders for specific regulations in Cudahy, WI.
How can I protect my fence from harsh Wisconsin winters?
Milwaukee Fence Finders uses a unique hourglass-shaped post hole design which combats frost heave, a common issue in colder climates. This provides superior stability to your fence even in freezing conditions.
Can I install a fence myself, or should I hire a professional in Cudahy, WI?
While it's possible to install a fence yourself, hiring a professional like Milwaukee Fence Finders ensures that the job is done right, adheres to local codes, and can save you time and potential headaches down the line.
How do I maintain my fence in Cudahy, WI?
Maintenance can depend on the material of your fence. For instance, wood fences may need to be stained or painted every few years, while metal fences may require regular checks for rust. Milwaukee Fence Finders provides detailed maintenance advice for each type of fence we install.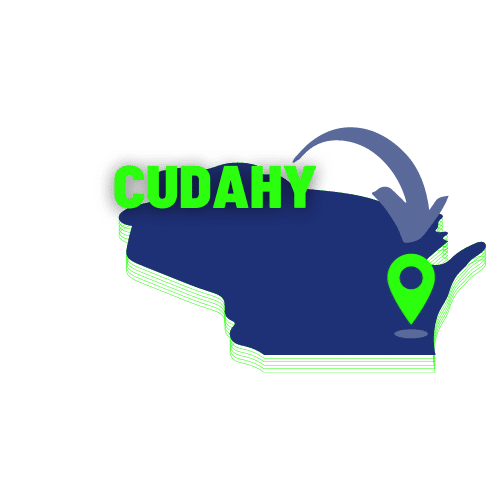 Cudahy WI Fence & Gate Repair
Wisconsin's climate is no joke, right? Between the sweltering summers and icy winters, our outdoor structures like fences, decks, pergolas, and gazebos have to endure a lot. This is especially true in Cudahy, nestled between Lake Michigan and the Milwaukee River. Opting for superior materials designed to withstand our unique weather patterns is key. Shortcuts can lead to problems down the road.
However, even the most durable fences can exhibit signs of wear and tear or suffer damage from occasional storms. That's where our expertise comes in! At Milwaukee Fence Finders, we're not just skilled in building new fences. We're your premier professionals for repairing existing fences and gates, whether they're enhancing your front walkway or protecting your driveway.
Why choose Milwaukee Fence Finders for your fencing project in Cudahy? Simply put, we're locals, just like you, with branches in Milwaukee, Waukesha, and Madison. We take immense pride in our seamless, hassle-free process that accompanies you from the initial quote to the final installation. We're with you, every step of the way.
Our solid reputation is founded on three pillars: high-quality fences, competitive pricing, and our unwavering dedication to your satisfaction. With over ten years of experience installing fences throughout Wisconsin, including Cudahy, we're equipped to meet all your fencing needs.
Interested in learning more? We're just a message away. Use the contact form to get in touch. Or, if you prefer a direct conversation, give us a call. We'd be delighted to drop by, evaluate your property, and provide a custom quote.
Cudahy Residential & Commercial Gates
And let's not overlook gates! The perfect complement to your fence, a well-crafted gate adds a touch of elegance and increased security. We offer a range of heights, materials, and styles to ensure your gate seamlessly blends with your Cudahy property. Let's collaborate and create something extraordinary together!
Cudahy, WI Fence Regulations Overview
Before installing a fence in Cudahy, WI, it's crucial to understand and follow the local building codes and requirements. These regulations ensure the safety and aesthetics of your property and neighborhood. Here's a detailed overview of the fence regulations in Cudahy:
Permit Requirements
A fence permit is required. Your application must include a Plat of Survey and the proposed fence location indicated on the survey. A certified survey map may be required - check with the staff for clarification.
Placement and Height Restrictions
The fence must be at least 2' from alley pavement. In other areas, a fence can be constructed up to the property line. Fences may not extend into the front yard of any building. On corner lots, no fence requiring a permit may be built in the front of any building or in the street yard, except for a decorative corner fence. Maximum height for fences, excluding posts, is six feet in all districts except industrial districts where it's eight feet. The total height, including any additional barbed wire on top of the fence, should not exceed ten feet.
Fence Construction and Maintenance
The fence must be built with the finished or decorative side facing an adjacent property or public street. Fence posts should be on the same side of the fence facing the applicant's property. The fence must be maintained in good repair, structurally sound condition, and good aesthetic condition. Deviations in the fence height are allowed only for grade or design. Chain link fences should not contain plastic privacy slats.
Prohibited Materials
Electric fences and barbed wire are not permitted anywhere in the city, with the exception of industrial districts where up to four strands of barbed wire are allowed on top of the fence, provided it's stretched and at least eight feet above grade. The use of "reclaimed" material in the construction of a fence requires Plan Commission approval.
Legal Nonconforming Fences
Legal nonconforming fences can be maintained according to the provisions of Chapter 20.80 CMC and this chapter.
Visibility
Visibility standards can be found in CMC 20.56.090.
Table: Fence Height Restrictions and Setbacks in Cudahy
Proper placement and installation are the responsibility of the fence owner. If unsure, it's best to reach out to the Cudahy building department at 414-769-2208 for clarification.
Corner Lots - Front or Street Yard
6 feet (8 feet for industrial district)
6 feet (8 feet for industrial district)
Only decorative corner fence permitted
8 feet (10 feet including barbed wire)
2 feet from alley pavement
Cudahy, WI Fence Building Permit Application
Below are the typical steps you might take to acquire a fence permit in Cudahy, WI. Be sure to check the latest information and procedures with the local government or authority, as the process may change:
Check Local Regulations: Every city has its unique set of rules and regulations for fence installations. You should check Cudahy's specific regulations to understand what is and isn't permissible. This information is generally available on the city's official website.
Prepare a Site Plan: Prepare a detailed site plan of your property indicating where the proposed fence will be installed. Include measurements, distances from property lines, the height of the fence, and type of fence. If you're not familiar with creating site plans, you might need professional assistance.
Complete the Application: Obtain the Fence Permit Application from the Cudahy Building Inspection Department, either online or in person. Fill out the application, providing all required information.
Submit the Application: Submit your completed application along with the site plan and the required application fee. This can usually be done in person, by mail, or sometimes online.
Fence Permit Application in Cudahy WI Download
Wait for Approval: The city will review your application. This could take a few days or a few weeks, depending on the city's workload. If the city needs additional information or has any questions, they will contact you.
Receive the Permit: If your application is approved, you will receive your permit. You must keep this permit available on site during the construction of your fence.
Inspection: After the fence is installed, you may need to schedule an inspection to ensure the fence complies with all regulations and codes.
Remember, this is a general guideline and the exact process may vary. It's important to verify the current procedures with the Cudahy Building Inspection Department.
Disclaimer:
The information provided by Fence Finders LLC regarding building permits and regulations is for general informational purposes only. All information on the site is provided in good faith, however, we make no representation or warranty of any kind, express or implied, regarding the accuracy, adequacy, validity, reliability, availability, or completeness of any information on the site. 
Disclaimer Cont.
While we strive to keep the information up to date and correct, we are not responsible or liable for any errors or omissions, or for the results obtained from the use of this information. Regulations and requirements may change, and the specific circumstances of your situation may affect the applicability of certain regulations.
We strongly recommend that you consult with your local municipality or a legal expert to understand the specific permit requirements for your fence installation project. Fence Finders LLC is not responsible for any decisions made based on the information provided on our site or in our communications.
By using our site or services, you agree to this disclaimer and our terms of service. If you do not agree, please do not use our site or services.