Elm Grove, WI
Wood
Fence Installation Company
Fence Installation in
Elm Grove, WI
Your Trusted Fence Contractor
Hey there! Welcome to the gem of Wisconsin, Elm Grove – a picture-postcard perfect kinda town, snuggled right at the heart of the Cheese State. It's got everything you want – amazing views, friendly folks, and that cozy small-town feel that just screams 'home'. But hey, we all know a home isn't complete without a darn good fence, right? And that's where we, Milwaukee Fence Finders, step in.
See, we're not just any fence contractors – we're the crème de la crème, top dogs of the fence world in Elm Grove. We've got this squad of super talented craftsman who live to give you jaw-dropping results. You want a fence that's not just secure but looks so good it makes your neighbors green with envy? You got it!
Our team is all about raising the bar, going above and beyond, and exceeding expectations. So, we're not just putting up a fence; we're transforming your patch into a little piece of secure paradise that's also easy on the eyes. Trust us with the job, and we'll pour in all our skill, dedication, and heart to make your place stand out. Because at Milwaukee Fence Finders, we're all about quality, craftsmanship, and creating fences that make a statement! So, gear up and let's get that fence up, shall we?
Why Fence Finders is The Best Fence Company in

Elm Grove, WI
Why Choose Milwaukee Fence Finders?
When it comes to selecting a fence contractor in Elm Grove, there are several compelling reasons to choose Milwaukee Fence Finders: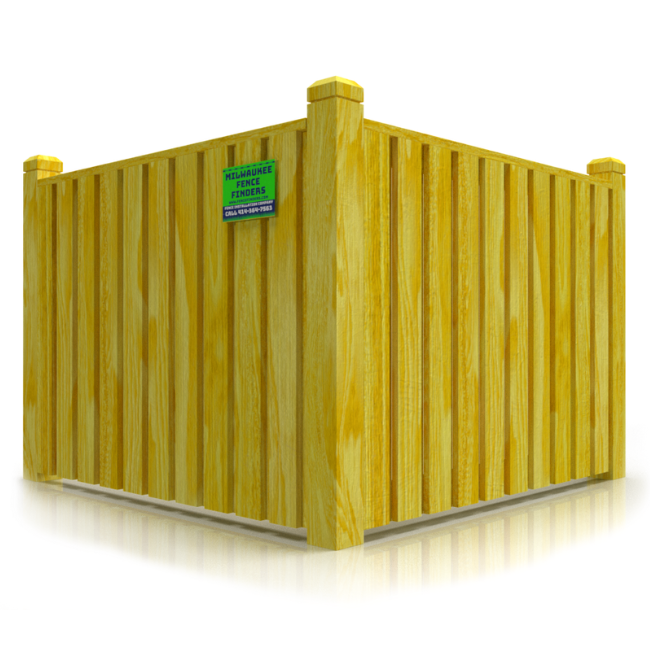 1. Superior Craftsmanship
Our fences are built to last, using only the highest quality materials and construction techniques. Whether you prefer a classic wooden fence, a durable vinyl fence, or a low-maintenance aluminum fence, we guarantee superior craftsmanship that enhances both the security and aesthetics of your property.
2. Extensive Experience
With years of experience in the fence installation industry, we have the knowledge and expertise to handle any project, no matter the complexity. Our team of professionals works closely with you to understand your specific needs and design a fence that perfectly complements your property's style.
3. Lifetime Craftsmanship Warranty
At Milwaukee Fence Finders, we stand behind the quality of our work. That's why we offer a lifetime craftsmanship warranty on all our fence installations. We want you to have peace of mind knowing that your investment is protected and that we will always deliver exceptional results.
4. Excellent Customer Service
We believe in providing excellent customer service from start to finish. Our friendly and knowledgeable team is here to guide you through the entire process, from selecting the right fence to installation and maintenance. We prioritize your satisfaction and aim to make your experience with us as positive as possible.

Frequently Asked Questions
Here are answers to some common questions about fence installation in Elm Grove:
What are the popular fence styles in Elm Grove?
Elm Grove residents often gravitate towards privacy fences, which offer a perfect blend of security and seclusion. Additionally, ornamental aluminum fences and vinyl picket fences are popular choices due to their durability and aesthetic appeal.
Are there any regulations for fences on corner lots in Elm Grove?
Yes, there are regulations for fences on corner lots in Elm Grove. These regulations ensure that there is a clear sight triangle for traffic safety. Fences within this triangle must adhere to specific height restrictions to maintain visibility.
What materials are commonly used for fences in Elm Grove?
In Elm Grove, the most commonly used fence materials are wood, vinyl, and aluminum. Wood fences provide a classic and natural look, while vinyl and aluminum fences offer durability and require minimal maintenance. The choice of material depends on your preferences and specific needs.
Can Milwaukee Fence Finders repair and replace existing fences?
Absolutely! Milwaukee Fence Finders provides comprehensive fence services, including repairs and replacements. If your fence has been damaged or is showing signs of wear, our skilled team can assess the situation and provide the necessary solutions to restore its functionality and appearance.
How long does fence installation take in Elm Grove?
The duration of fence installation in Elm Grove depends on various factors, such as the size of the project and the chosen fence style. In most cases, our team can complete the installation within a few days to a week. We prioritize efficiency without compromising the quality of our work.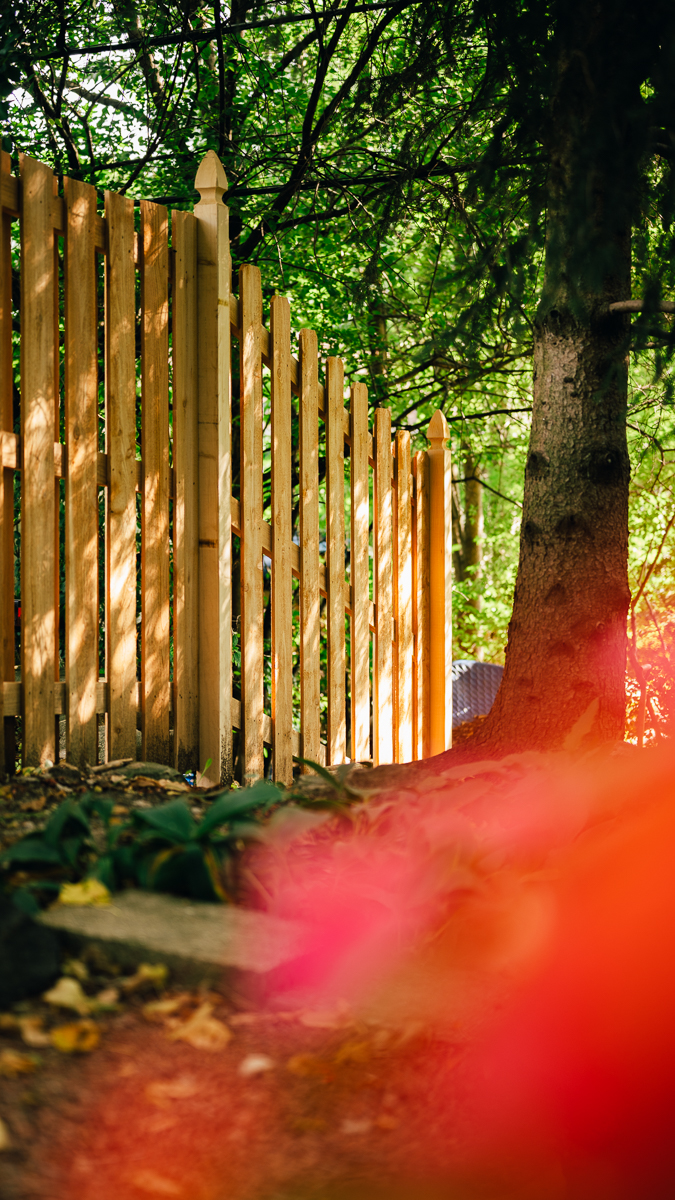 Fence Installation of Different Materials in Elm Grove, WI
Commonly Used Fence Materials:
At Milwaukee Fence Finders, we offer an extensive range of fence materials to suit every preference and style. Here are the materials we specialize in:
Wood fences are a timeless and popular choice among Elm Grove residents. With their natural beauty and charm, wooden fences add a touch of warmth and character to any property. Our expert craftsmen create custom-designed wood fences that provide privacy and enhance the overall appeal of your home. With proper maintenance, a wood fence can withstand the test of time while preserving its functionality and aesthetics.
For Elm Grove homeowners seeking a low-maintenance and durable option, vinyl fences are an excellent choice. Our vinyl fences are available in various styles and colors, allowing you to customize the look to match your preferences. Vinyl fences are resistant to weather elements and pests, making them a long-lasting investment that requires minimal upkeep.
Aluminum fences combine elegance with strength, making them a popular choice for Elm Grove residents. These fences are highly versatile and can complement any architectural style. Our aluminum fences are built to withstand the elements while adding a touch of sophistication to your property. They require minimal maintenance and are designed to stand the test of time.
Popular Fence Styles in Elm Grove, WI
In Elm Grove, homeowners have diverse preferences when it comes to fence styles. Here are some of the popular fence styles in the area:
Privacy fences are a common choice for Elm Grove homeowners who value seclusion and security. These fences create a peaceful and private environment within your property, keeping prying eyes at bay. Whether made of wood, vinyl, or aluminum, privacy fences offer the perfect balance between functionality and aesthetics.
Picket fences add a touch of traditional charm to Elm Grove homes. Often seen in front yards, these fences serve both decorative and functional purposes. Whether you choose a wood, vinyl, or aluminum picket fence, it will provide a classic and welcoming look that enhances the curb appeal of your property.
Elm Grove homeowners who want to elevate the visual appeal of their property often opt for ornamental fences. These fences come in various designs and materials, such as aluminum or wrought iron, and add an element of grandeur to any home. Ornamental fences strike the perfect balance between beauty and security.
Other Fence Services Offered
In addition to fence installation, Milwaukee Fence Finders provides a comprehensive range of services to meet your specific needs:
If your existing fence has sustained damage due to weather conditions, accidents, or regular wear and tear, our skilled team can handle the repairs. We assess the damage and provide efficient and effective solutions to restore the integrity and appearance of your fence.
Fence Replacement
When it's time for a new fence, Milwaukee Fence Finders can take care of the entire replacement process. We remove the old fence and install a brand new one that meets your requirements and specifications. Our team ensures a seamless transition and delivers exceptional results.
A well-designed and functional gate can enhance the accessibility and security of your property. Milwaukee Fence Finders offers gate installation services that seamlessly integrate with your fence. Whether you prefer a traditional gate or an automated one, we have the expertise to meet your gate needs.
Step-by-Step Process for Obtaining Approval for a Fence, Fence Permit, and Understanding Regulations in Elm Grove, WI
ELM GROVE ONLINE FENCE PERMIT PORTAL SIGN UP
ELM GROVE WI FENCE PERMIT APPLICATION & CHECKLIST DOWNLOAD
ELM GROVE GIS (GEOGRAPHIC INFORMATION SYSTEM)
The following list is a summary of fence requirements in Elm Grove, WI:
Fences must have 50% of their surface area open for free passage of light and air.
Fences located inside the required setback area should not exceed four (4) feet in height.
Fences located outside the required setback area should not exceed six and one-half (6.5) feet in height.
Fences must be constructed of wood, wood simulated natural-appearing materials, wrought iron, or other metal materials that achieve an aesthetically consistent appearance.
Chain-link, barbed wire, and wire-like materials are not allowed.
Fences projecting forward of any rear line of the principal structure are not permitted.
Any fence that does not meet the requirements mentioned above requires a variance from the Village Code, which can be granted by the Building Board after a public hearing.
Step-by-Step Process:
Review the Elm Grove Code of Ordinances §335-88.
Prepare the Fence Plan/Picture:

Create elevations of the fence from both sides, noting dimensions, materials, and colors.
Prepare three copies of the plan/picture on standard, legal, or ledger paper (14 copies required for Building Board review).

Prepare the Parcel Survey:

Include the location and dimensions of the fence on the survey.
Indicate the distance to all lot lines.
Show the location of neighboring structures.
Create three copies of the survey on standard, legal, or ledger paper (14 copies required for Building Board review).

Prepare the Landscaping Plan:

Include existing and proposed landscaping with a species list, number, and size.
Provide three copies of the plan on standard, legal, or ledger paper (14 copies required for Building Board review).

Complete the Building Permit Fee Worksheet.
Submit the required documents to the Zoning & Planning Department at Village Hall.
Allow for the review process:

Staff will review the fence submittal, which may take up to five business days.
Depending on the project's size and scope, a longer review period may be necessary.
If required, attend the Building Board meeting to present the plans and answer questions.

Pay the Building Permit Fee upon issuance of the permit.
How long does it take for a fence permit to be approved in Elm Grove?
The approval process for building projects in Elm Grove follows a timeline and involves the Building Board. Submissions must be made with all required materials at least ten business days before the desired meeting date. The Building Board reviews the proposals to ensure compliance with the Code of Ordinances and assesses architectural appeal and functional plans. Applicants or their representatives must attend a Building Board meeting to address any questions. Only after approval by the Building Board, applications are forwarded to the Building Inspector.
Overall, the process takes a minimum of four weeks, so project planning should account for this timeline.
Disclaimer:
The information provided by Fence Finders LLC regarding building permits and regulations is for general informational purposes only. All information on the site is provided in good faith, however, we make no representation or warranty of any kind, express or implied, regarding the accuracy, adequacy, validity, reliability, availability, or completeness of any information on the site.
Disclaimer Cont.
While we strive to keep the information up to date and correct, we are not responsible or liable for any errors or omissions, or for the results obtained from the use of this information. Regulations and requirements may change, and the specific circumstances of your situation may affect the applicability of certain regulations.
We strongly recommend that you consult with your local municipality or a legal expert to understand the specific permit requirements for your fence installation project. Fence Finders LLC is not responsible for any decisions made based on the information provided on our site or in our communications.
By using our site or services, you agree to this disclaimer and our terms of service. If you do not agree, please do not use our site or services.