Premium Fence Installation Services in

Erin, WI
Your Trusted Local Fence Contractors
Welcome to Erin, WI, a picturesque town nestled near the Scenic Holy Hill Area. It's known for its friendly community, beautiful landscapes, and peaceful ambiance. When it comes to fence installation services in Erin, WI, Milwaukee Fence Finders is the preferred choice. Our expert team delivers top-notch services, ensuring our neighbors have the best fences around. Whether you're close to the Erin Hills Golf Course or residing near the Ice Age National Scenic Trail, we have you covered. We offer affordable, reliable, and professional fencing services that perfectly suit your home and secure your property.
Milwaukee Fence Finders is the top-rated fence contractor in Erin, WI, offering residential and commercial services. Our quality work, customer-centric approach, and excellent craftsmanship have earned us a reputation as one of the best fence companies in Erin. With a lifetime craftsmanship warranty and a team of licensed fence contractors, we ensure seamless fence installation near Erin. Our affordable rates and comprehensive services, including fence repair services near Erin, make us the go-to fence builders in Erin, WI.
Check out what our
Erin, WI

Customers are saying!
These guys are the real experts and have exceeded my expectations. Glad I went with them!
Heatherlee Muehlius
2023-07-10
Deb, Karen, Chad, Oscar and the installation team built a beautiful cedar fence for me. It was exactly what I wanted. I would recommend them to anyone!
I had a small job - to fix a chain link fence gate - and they treated me like I had an acre of fencing that needed to be put in. These people CARE about customer satisfaction and they do quality work - above what I was hoping for and below what I was paying for. I can't thank or recommend them enough for the quality work and personable service they provided - Highly recommend!
Milwaukee Fence Finders did an excellent job installing vinyl fence on my property. They were professional from the beginning to the end of the project. Arrived on time and completed the job on time. They also followed up after the project to ensure we were happy with the result.
Easy. Simple process. Really fast team. We had one small miscommunication where they zig'd instead of zag'd and put a post in the wrong spot. When I told them, they quickly fixed it and didn't ask any questions. Great experience.
Carrie Vande Zande
2023-06-28
We had a wonderful experience with Milwaukee Fence Finders. They were very quick to respond to any question or concerns. The installers called me during the install to clarify items and keep me posted on the progress and timeline. Our fence is beautiful and functions just as we hoped to keep our dogs from wandering and offering us privacy and a beautiful backdrop as well. I would definitely return to Milwaukee Fence with any needs in the future.
Fence looks great
Even though the schedulers were a little less communicative then we would have liked, the three gentleman that installed our fence were amazing! They worked hard with clay ground and rocks that were hidden, to put up an absolutely beautiful fence! They worked hard and were pleasant to talk to! Any questions we had they had the answers! We are so grateful for our beautiful fence!
Did a repair job of a chain link fence for me. Company was very responsive, price was competitive and they did a good job. There was one minor mistake they made, which when I brought it to their attention they were apologetic and promptly took care of it. Thank you for the good service.
See why
Erin, WI

homeowners Choose us for their fence installation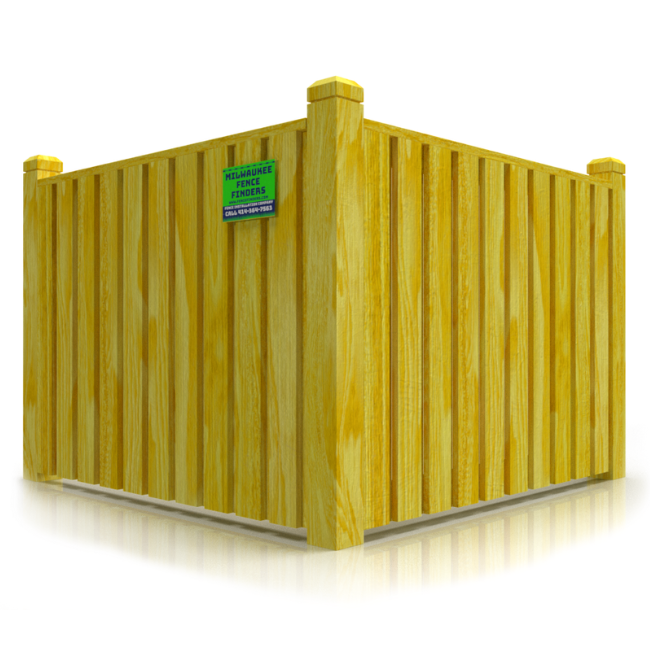 Diverse Fencing Solutions:
At Milwaukee Fence Finders, we offer a variety of Erin, WI fence installation services. Whether you prefer a classic wood fence installation in Erin, WI, or a durable vinyl or chain link option, we provide custom fencing solutions to meet your specific needs.
Expert Repair Services:
Our fence repair services near you in Erin, WI, ensure that your fence stays in top shape. Our quick response time, use of quality materials, and excellent repair techniques set us apart from other residential fencing companies in Erin, WI.
Commercial Services:
As commercial fence installers near you, we cater to businesses of all sizes, offering security fences, decorative options, or custom designs. We understand the unique needs of commercial properties and offer specialized services.
Lifetime Craftsmanship Warranty:
We stand by our work, offering a Lifetime Craftsmanship Warranty on all our installations. This ensures our clients receive not only the best fence installation in Erin, WI, but also the peace of mind they deserve.

Frequently Asked Questions
Q: What are the most popular fence styles in Erin, WI?
A: Traditional wood fences, durable vinyl fences, and chain-link fences are popular among Erin homeowners. However, our team is experienced in installing a variety of styles to suit your specific aesthetic and functional needs.
Q: Are your fence installation services affordable in Erin, WI?
A: Yes, Milwaukee Fence Finders offers affordable fence installation, ensuring that quality fencing is accessible to all Erin residents.
Q: Can you assist with fence repair services near me?
A: Absolutely. We provide top-notch fence repair services in Erin, WI. Our team will assess the damage and deliver efficient repairs to restore your fence's functionality and appearance.
Q: Do you handle both residential and commercial fencing?
A: Yes, we provide both residential and commercial fence installation services in Erin, WI, catering to a wide variety of fencing needs.
Q: Are your fence installers licensed?
A:
Yes, all our contractors are fully licensed, ensuring you receive professional fencing services in Erin, WI.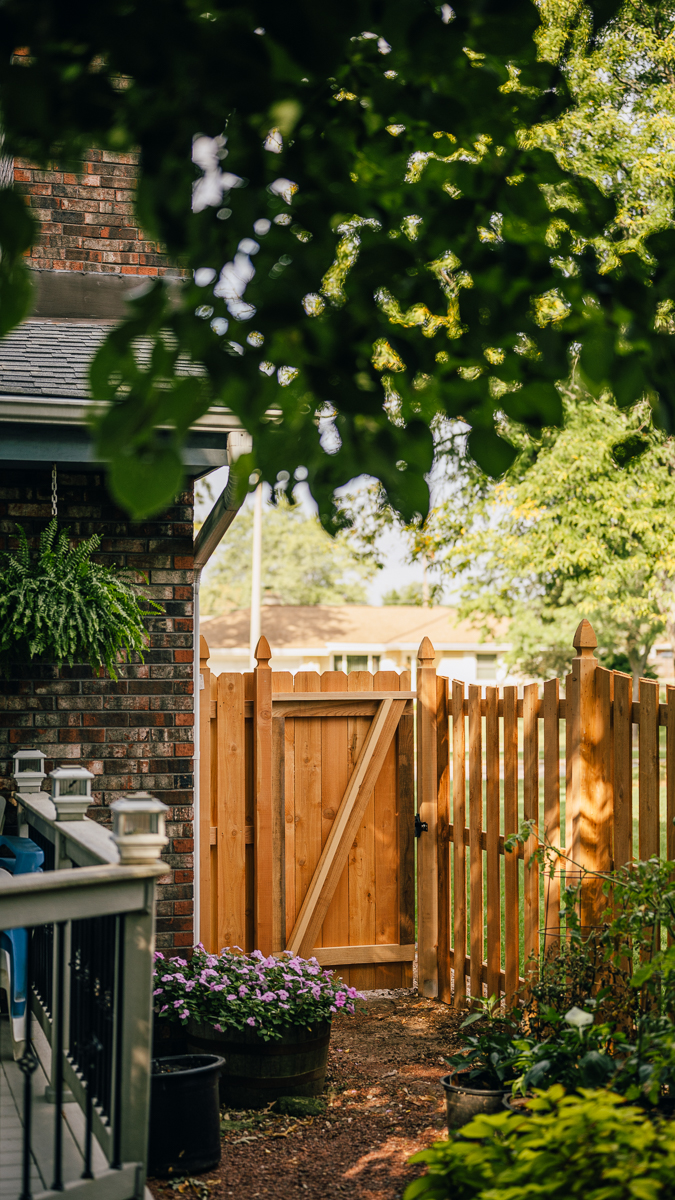 Your Ultimate Guide to Fence Installation in Erin, WI
Expert Services for Residential & Commercial Fencing
At Milwaukee Fence Finders, we specialize in the installation of various types of fences in Erin, WI, and offer an array of services like fence repair and gate installations. We understand that the choice of fencing can dramatically influence the aesthetics and security of your property, and we're here to help guide you through this process.
Wood Fencing: Wood fences are a popular choice in Erin, WI, offering a natural and timeless look. We offer a range of wood fence designs, from classic picket fences to high-privacy options. Wood fences are customizable, durable, and can add substantial value to your property.
Vinyl Fencing: For homeowners looking for a low-maintenance option, vinyl fencing is ideal. It's resilient to weather changes, and unlike wood, it doesn't require staining or painting. It also offers excellent privacy and is available in various styles.
Chain Link Fencing: A chain-link fence is an affordable and robust option for those looking for a fence to secure their property without obstructing visibility. It's an ideal choice for both residential and commercial properties, including schools, parks, and industrial areas.
Custom Gate Installation: Beyond "Erin, WI fence installation services," we offer custom gate installations. A gate not only enhances security but can also add to your property's aesthetic appeal. We install garden gates, driveway gates, automatic gates, and more, matching the style with your fencing for a cohesive look.
Town of Erin Fence Regulations and Permit Requirements
This guide simplifies the regulations and requirements for constructing a fence in the town of Erin. It should be noted that no building permit or zoning compliance sheet is needed for constructing a fence. However, there are other specifications that need to be adhered to as per local codes and regulations.
I. FENCE HEIGHT
Residential Districts
The maximum allowed fence height is six feet from the grade.
Fences can't be forward of the front yard of the residence with certain exceptions mentioned below.
Industrial Districts
The maximum allowed fence height is eight feet.
The fences can be made of materials such as barbed wire, electric wire, or similar materials.
II. FRONT YARD FENCES IN RESIDENTIAL DISTRICTS
Must be decorative only.
50% of their bulk must be air space.
They must not be more than 36 inches in height.
Must comply with a vision clearance triangle according to § 360-12.
III. MAINTENANCE AND APPEARANCE
Fences must be kept in good repair as determined by the Zoning Administrator.
Decorative sides of the fences must face outward.
IV. INTERSECTION VISIBILITY REQUIREMENTS
No fence, hedge, wall, sign, or other structure should impede more than 10% of the vision area between a height of 2.5 feet and 10 feet above the established intersection of streets or alleys in the area bounded by the street lines, and a line joining points along said street lines 150 feet from the point of intersection.
Erin Wisconsin Fence Height Restrictions
Residential Districts (Front Yards)
What kind of fences are allowed in Erin, WI?
Building permit required for fence
Fence forward of the front yard (Residential)
Barbed wire, electric wire fences (Residential)
Barbed wire, electric wire fences (Industrial)
Impede more than 10% of vision area at intersections
Decorative sides facing inwards
Please note that these regulations are subject to change, and it's crucial to verify the current guidelines with the local authorities before proceeding with your fence installation.
Disclaimer:
The information provided by Fence Finders LLC regarding building permits and regulations is for general informational purposes only. All information on the site is provided in good faith, however, we make no representation or warranty of any kind, express or implied, regarding the accuracy, adequacy, validity, reliability, availability, or completeness of any information on the site.
Disclaimer Cont.
While we strive to keep the information up to date and correct, we are not responsible or liable for any errors or omissions, or for the results obtained from the use of this information. Regulations and requirements may change, and the specific circumstances of your situation may affect the applicability of certain regulations.
We strongly recommend that you consult with your local municipality or a legal expert to understand the specific permit requirements for your fence installation project. Fence Finders LLC is not responsible for any decisions made based on the information provided on our site or in our communications.
By using our site or services, you agree to this disclaimer and our terms of service. If you do not agree, please do not use our site or services.