Milwaukee Fence Finders Sports Center:
Golf Course Fencing & Driving Range Netting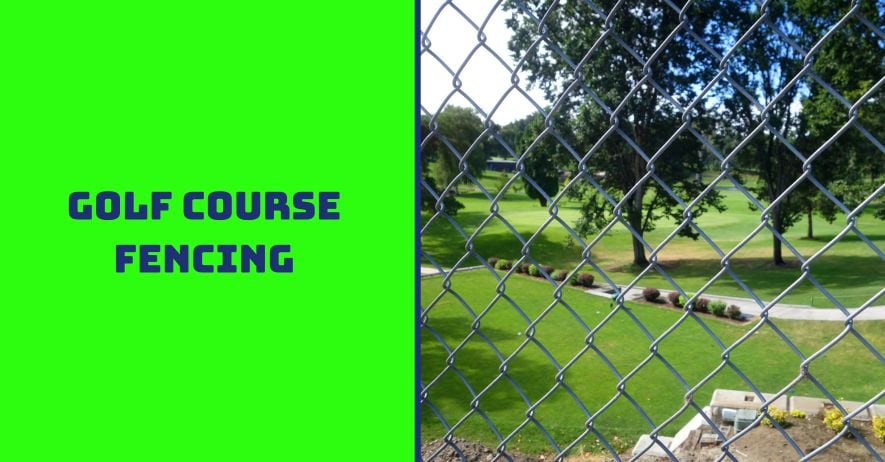 Are you a golf course manager, owner, or developer seeking top-of-the-line fencing solutions? Look no further than Milwaukee Fence Finders. With years of experience in the fencing industry, we specialize in delivering custom fencing solutions tailored to suit all types of sports facilities, including golf courses. Whether you are in need of golf course boundary fencing, driving range nets, or golf security fencing, we have got you covered. In this comprehensive guide, we will explore the various fencing options we offer to make your golf course a more secure, functional, and visually appealing space.
---
Golf Course Boundary Fencing
Golf courses are expansive, sometimes spreading over hundreds of acres. This makes it imperative to have a secure boundary fencing system that not only prevents unauthorized access but also marks property lines effectively.
Types of Boundary Fencing
Chain-Link Fencing: Affordable and durable, chain-link fences offer the bare minimum in terms of boundary definition.
Aluminum Fencing: Light-weight yet durable, aluminum fences give an elegant look and are rust-proof.
Wrought Iron Fencing: If you're looking for aesthetics along with security, wrought iron fencing is your best bet.
Benefits
Security: Prevent unauthorized entry into your property.
Marking: Clearly marks property boundaries.
Durability: Our materials are weather-resistant and long-lasting.
---
Driving Range Nets
A driving range is an integral part of any golf course. It's a place where golfers practice their swings, and the last thing you want is a stray golf ball causing damage or injury. That's why we provide high-quality driving range nets crafted to withstand the elements and the impact of high-velocity golf balls.
Features
UV-Protected: Our nets are treated to withstand the effects of the sun.
High-Impact Resistance: Specially designed to absorb the shock of flying golf balls.
Customizable: Available in various sizes and configurations.
Benefits
Safety: Ensures that golf balls stay within the driving range area.
Flexibility: Can be adjusted or moved based on your specific needs.
Professional Look: Adds a level of professionalism to your facility.
---
Golf Security Fencing
Keeping your golf course secure is of utmost importance. With valuable equipment and expansive landscapes, golf courses are sometimes targeted for vandalism or theft.
Types of Security Fencing
Electric Fencing: Offers high-level security with alarms and low-voltage shocks.
CCTV Integrated Fencing: Combines physical barriers with electronic surveillance.
Benefits
24/7 Security: Keeps your property secure day and night.
Advanced Options: Comes with alarms, cameras, and other security features.
Peace of Mind: Allows you and your members to focus on the game, knowing that the property is secure.
---
When it comes to golf course fencing solutions, Milwaukee Fence Finders is a name you can trust. We offer comprehensive options for golf course boundary fencing, driving range nets, and high-security fencing, each designed to meet your specific needs and budget. Contact us today for a consultation and take the first step towards securing and enhancing your golf facility.
Golf Course Boundary Fencing
Chain-Link, Aluminum, Wrought Iron
High-density Polyethylene (HDPE)
Electric Wires, CCTV Cameras
Highly durable, weather-resistant, various design options
UV-protected, high-impact resistance, customizable sizes
24/7 surveillance, alarms, low-voltage shocks
Enhanced security, clear boundary marking, long-lasting materials
Safety from stray golf balls, flexibility in design, professional appearance
Round-the-clock security, advanced monitoring options, peace of mind
For more information, reach out to us at info@milwaukeefencefinders.com or fill out our online inquiry form. We look forward to working with you and making your athletic visions a reality.
---
Related Services: Residential Fencing, Commercial Fencing, Security Fencing, Service Area
---
Fence Finders – Your Gateway to Superior Athletic Fencing Solutions.