Milwaukee Fence Finders Sports Center:
Soccer Field Fencing and Netting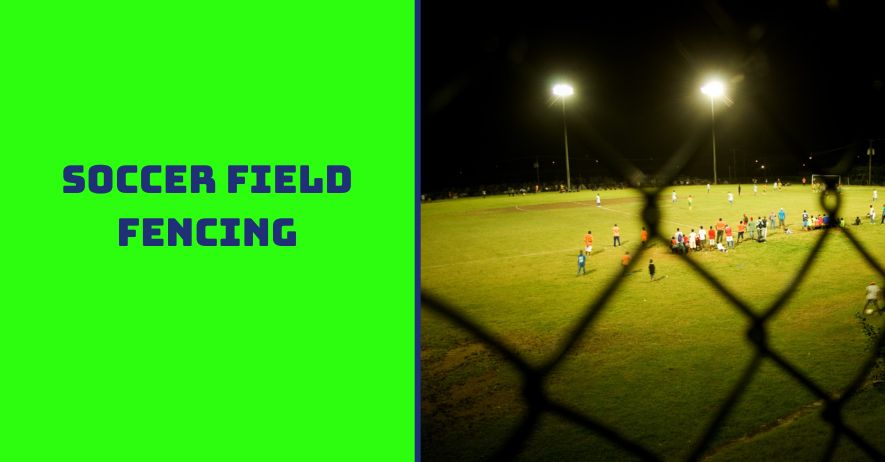 Table of Contents
Why Choose Milwaukee Fence Finders for Your Soccer Field Fencing Needs?
We bring years of industry experience in providing high-security sports fencing solutions to soccer fields across South Eastern Wisconsin. Our expertise guarantees quality, durability, and compliance with all sports and safety standards.
High-Security Sports Fencing Features
Chain-Link Fencing: Ideal for practice fields and lower-security needs, our chain-link fencing is both economical and durable.
Welded Wire Fencing: Designed for high-traffic areas, this type of fencing provides a balance between visibility and security.
PVC-Coated Fencing: Our PVC-coated fences offer additional protection against weather elements and are available in various colors to match your field's aesthetic.
Smart Fencing Systems: These advanced systems include sensors for real-time monitoring and automated entry and exit, ideal for high-security needs and professional stadiums.
Our Soccer Nets Range
Net Material Options: Polyethylene, Polypropylene, Nylon
Net Features: High tensile strength, UV resistance, easy installation and removal, customizable dimensions
Customizable Solutions
Every soccer field is unique, and so are its fencing needs. We offer fully customizable solutions, from the height and dimensions of the fences to the color and material of the nets.
Installation Excellence
Our in-house team of certified installers ensures your project is completed on time and to the highest professional standards.
Additional Services
Maintenance and Repair: A comprehensive maintenance package including periodic inspections, tightening of loose parts, and repairs.
Upgrades and Retrofitting: Enhance your current setup with our latest fencing technologies.
Consulting Services: Our experts can help you identify the most suitable fencing and netting options.
FAQs
What are the warranty terms for your soccer field fencing and nets?

All our soccer field fencing solutions come with a 5-year warranty, while our soccer nets are covered by a 2-year warranty. This covers manufacturing defects, material flaws, and installation errors. Extended warranty packages are also available.

How quickly can you complete an installation?

The installation timeframe depends on the complexity of the project. Basic installations are generally completed within one to two weeks. For more intricate and customized solutions, the timeline may extend to four to six weeks. We'll provide you with an estimated completion date after the initial site assessment.

What safety certifications do your products have?

All our fencing materials and soccer nets are compliant with the ASTM (American Society for Testing and Materials) and CPSC (Consumer Product Safety Commission) standards. They are rigorously tested for tensile strength, weather resistance, and safety, ensuring they meet or exceed industry norms.
Contact Us
Ready to transform your soccer facility into a secure and state-of-the-art space? Reach out to us today for a free consultation and a customized quote.
Galvanized Steel with PVC
Polyethylene, Polypropylene, Nylon
For more information, reach out to us at info@milwaukeefencefinders.com or fill out our online inquiry form. We look forward to working with you and making your athletic visions a reality.
---
Related Services: Residential Fencing, Commercial Fencing, Security Fencing, Service Area
---
Fence Finders – Your Gateway to Superior Athletic Fencing Solutions.