Fox Point
Wood
Fence Installation Company
Your Trusted Fence Installation Company in
Fox Point, WI
Fence contractor serving Milwaukee Metropolitan Area
Milwaukee Fence Finders offers premier fence installation services in the charming village of Fox Point, WI. Nestled along the beautiful Lake Michigan shoreline, Fox Point properties deserve the best. Whether it's close to the picturesque Doctor's Park or the bustling Port Washington Road, our expert team tailors every fence installation to enhance each unique property. We're proud to serve the Fox Point community, ensuring each home near the serene Indian Creek or the historic Fox Point Pool is equipped with a high-quality, durable fence that perfectly complements its surroundings and boosts property value.
Need a Fence in
Fox Point

? Let's quote it…
Why Milwaukee Fence Finders is The Best Fence Contractor in

Fox Point Wisconsin
Cutting-Edge

Fence Design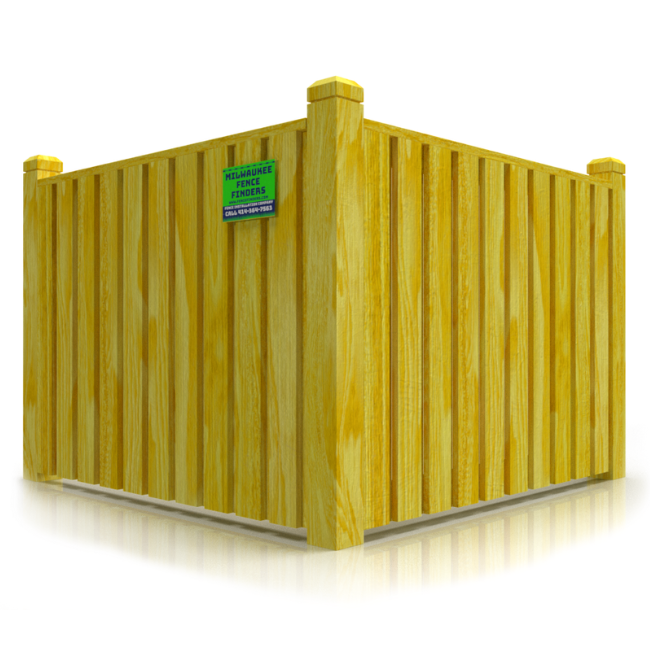 #2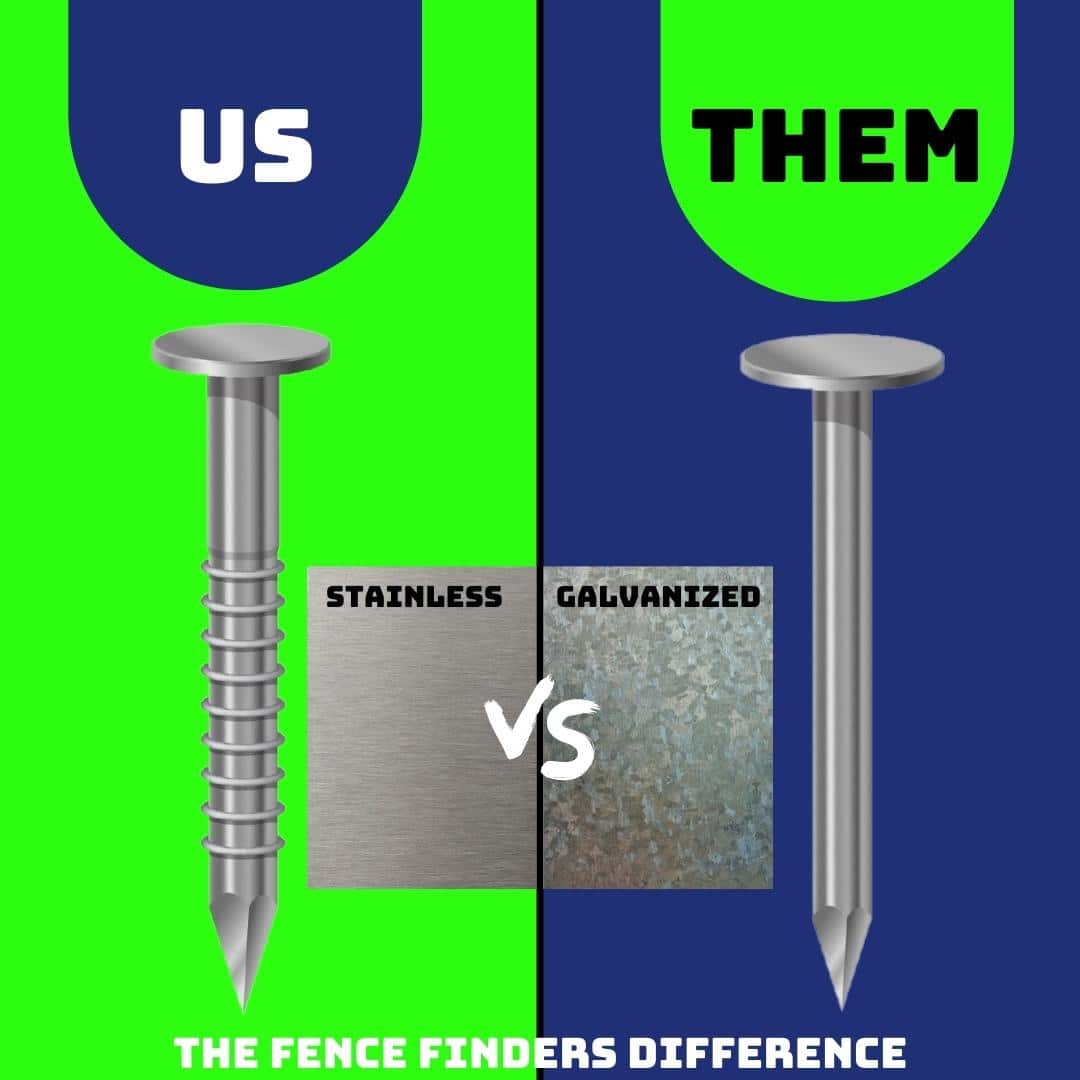 #1 –
Quality Cedar Fence Material:
Milwaukee Fence Finders sources premium cedar for fence installations in Fox Point, WI. Perfectly suited for lakeside properties, our quality cedar withstands Lake Michigan's weather, ensuring enduring beauty and robustness.
#2 –
Stainless Steel Hardware:
Our fence installations incorporate stainless steel hardware, resilient against the Fox Point elements. From Doctor's Park to Indian Creek, our fences stand firm, offering you peace of mind.
#3 –
Hourglass Post Holes:
We uniquely shape post holes like an hourglass, providing greater stability. Even amidst the vibrant Fox Point Pool activities, our fences remain steadfast.
#4 –
Expert Craftsmanship:
Our Fox Point clients trust our expert craftsmanship. We confidently offer a lifetime craftmanship warranty, promising that your fence will stand tall, from the serene lakefront to bustling Port Washington Road.

Do I need a permit for a fence installation in Fox Point, WI, and can Milwaukee Fence Finders assist with this?
Yes, a permit is typically required for fence installations in Fox Point. As part of our service, we can guide you through the process and help you obtain the necessary permits from local authorities.
How long does it take to install a fence in Fox Point, WI?
The installation time for a fence depends on various factors, such as the size of the project, the type of fence material, and weather conditions. Generally, it takes about one to three days for our team at Milwaukee Fence Finders to complete a fence installation in Fox Point.
What types of fences do Milwaukee Fence Finders offer in Fox Point?
We offer a variety of fencing options to suit your needs, including cedar, vinyl, aluminum, and chain-link. Our experts will help you choose the best material and design for your property and budget in Fox Point.
Can Milwaukee Fence Finders install a custom fence design for my property in Fox Point, WI?
Absolutely! Our team of expert craftsmen can work with you to create a custom fence design that complements your property and meets your specific needs. Contact us to discuss your ideas and receive a free quote.
What is the warranty for fence installations by Milwaukee Fence Finders in Fox Point?
We stand behind our work and offer a lifetime warranty on our expert craftsmanship. In addition, our high-quality cedar fence materials and stainless steel hardware ensure a long-lasting, beautiful fence for your Fox Point property.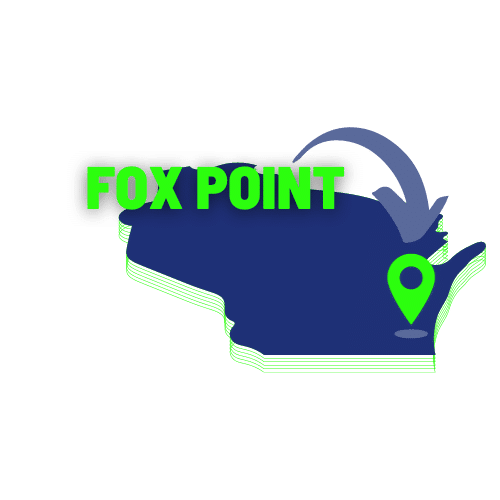 Fox Point WI Fence & Gate Repair
We're all too familiar with Wisconsin's weather extremes, aren't we? Our sizzling summers and icy winters can put quite a strain on our outdoor spaces, especially our fences, decks, pergolas, and gazebos. It's crucial to opt for premium materials built to withstand our unique climate. Skimping on quality may lead to problems down the line.
But even the most robust fences can exhibit signs of wear and tear or suffer from occasional storm damage. That's where we come into the picture! At Milwaukee Fence Finders, we don't just excel in crafting new fences. We're your go-to specialists for mending existing fences and gates, whether they're enhancing your front walkway or securing your driveway.
Why should you choose Milwaukee Fence Finders for your fencing project? Simply put, we're locals, just like you, with branches in Milwaukee, Waukesha, and Madison. We take immense pride in our seamless, stress-free process that assists you from the initial quote to the final installation. We're by your side, every step of the journey.
Our solid reputation is grounded in three fundamentals: superior fences, competitive pricing, and our unwavering dedication to your satisfaction. With over a decade of experience installing fences throughout Wisconsin, we're ready to fulfill all your fencing needs.
Eager to learn more? We're only a message away. Use the contact form below to get in touch. Or, if you fancy a more personal chat, schedule a visit using our 'Book Now' feature. We'd be delighted to drop by, evaluate your property, and provide a custom quote.
Fox Point Residential & Commercial Gates
Let's not overlook gates! A well-designed gate, the perfect counterpart to your fence, adds an element of sophistication and security. We offer a range of heights, materials, and styles to ensure your gate flawlessly complements your Fox Point property. Let's collaborate and create something remarkable together!
Fox Point City Code
Fence Installation Rules and Regulations
Permits
Before beginning any fence construction project in Fox Point, WI, you must obtain a fence permit from the Village of Fox Point. This applies to new fences, replacement fences, and any major repairs to existing fences.
Types of Fences
Only certain types of fences are allowed in the Village of Fox Point. Open fences, privacy fences, and semi-privacy fences are permitted, but chain-link fences are not allowed except in certain specific situations.
Construction Standards
Fences must be constructed with the "finished" side facing the neighboring property, and the fence posts must be on the side of the fence facing the applicant's property. Fences must be constructed of materials like wood or wrought iron that are generally used to create an aesthetically pleasing appearance. Certain types of wire, such as barbed wire, electric wire, chicken wire, or double- or triple-strand wire, are prohibited.
Location and Height Restrictions
Fences, walls, and other structures may be built up to the lot line in the side and rear yard of any property in Fox Point, but they must not exceed a height of six feet from the finished lot grade, and they cannot project forward of the front line of the principal building. Special circumstances, such as irregularly configured buildings or lots, require the involvement of the Board of Appeals.
Special Exceptions
The Board of Appeals may grant exceptions to the standard rules for location, height, size, material, design, setback, or other physical standards of fences, walls, and other structures. This process requires a written application, a hearing, and the submission of a visual rendering of the proposed structure.
Maintenance
All fences, walls, and other structures must be kept structurally sound and maintained in a neat and attractive manner. The owner, occupant, or their agent is responsible for this maintenance.
Exemptions
Certain types of structures and lands are exempt from the standard fence requirements. These include public lands, private athletic or country clubs, cemeteries, chicken enclosures, beehives, dog kennels, private residential swimming pool fencing, and tennis court fencing.
Other Regulations
There are specific rules for fences on properties that abut Lake Michigan or are located on a bluff or a ravine, fences in the D Business District or adjacent single-family residential use district, and ornamental fences or architectural screening devices.
Height and Setback Restrictions
Rows with a height limitation of 6 feet or below will be colored green.
Rows with a height limitation above 6 feet will be colored yellow.
The row where fences are not permitted will be colored red.
Front of Principal Building
ArborOrnamental Fence/Architectural Screening Device
Business District or Adjacent Single-Family Residential Use District
Not forward of front line of principal building
20 feet from all boundaries
Fox Point, WI Fence Building Permit Application
Here are the typical steps you might follow to obtain a fence permit in Fox Point, WI. However, always check the latest information and procedures with the local government or authority, as the process can change:
Check Local Regulations: Every city has its own set of rules and regulations for fence installations. You should check Fox Point's specific regulations to understand what you can and cannot do. This information is usually available on the city's official website.
Prepare a Site Plan: Prepare a detailed site plan of your property showing where the proposed fence will be installed. Include measurements, distances from property lines, the height of the fence, and type of fence. You may need a professional to help with this if you are unfamiliar with creating site plans.
Complete the Application: Obtain the Fence Permit Application from the Fox Point Building Services, either online or in person. Fill out the application, providing all required information.
Submit the Application: Submit your completed application along with the site plan and the required application fee. This can typically be done in person, by mail, or sometimes online.
Wait for Approval: The city will review your application. This may take a few days or a few weeks, depending on the city's workload. If the city has any questions or needs additional information, they will contact you.
Receive the Permit: If your application is approved, you will receive your permit. You must keep this permit available on site during the construction of your fence.
Inspection: After the fence is installed, you may need to schedule an inspection to ensure the fence complies with all regulations and codes.
Remember, this is a general guideline and the exact process may vary. It's important to verify the current procedures with the Fox Point Building Services.
Fox Point WI Fence Permit Application Download
Disclaimer:
The information provided by Fence Finders LLC regarding building permits and regulations is for general informational purposes only. All information on the site is provided in good faith, however, we make no representation or warranty of any kind, express or implied, regarding the accuracy, adequacy, validity, reliability, availability, or completeness of any information on the site.
Disclaimer Cont.
While we strive to keep the information up to date and correct, we are not responsible or liable for any errors or omissions, or for the results obtained from the use of this information. Regulations and requirements may change, and the specific circumstances of your situation may affect the applicability of certain regulations.
We strongly recommend that you consult with your local municipality or a legal expert to understand the specific permit requirements for your fence installation project. Fence Finders LLC is not responsible for any decisions made based on the information provided on our site or in our communications.
By using our site or services, you agree to this disclaimer and our terms of service. If you do not agree, please do not use our site or services.