Franklin
Wood
Fence Installation Company
Your Trusted Fence Installation Company in
Franklin, WI
Fence contractor serving Milwaukee Metropolitan Area
Looking for reliable fence installation services in Franklin, WI? Look no further than Milwaukee Fence Finders! We're right at home in Franklin, from Root River Parkway to Tuckaway Country Club. Our expert team delivers top-quality, durable fences designed to complement the beauty of our local communities. Whether you're near Lions Legend Park or closer to the Franklin Public Library, we're your trusted local partner for all your fencing needs. Get in touch with us today and elevate the security and aesthetic appeal of your Franklin property.
Need a Fence in
Franklin

? Let's quote it…
Why Milwaukee Fence Finders is The Best Fence Contractor in

Franklin Wisconsin
Cutting-Edge

Fence Design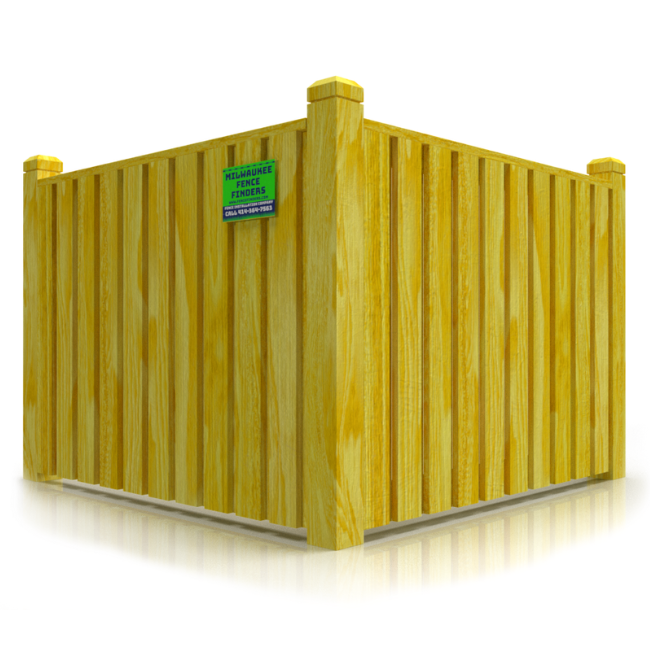 #2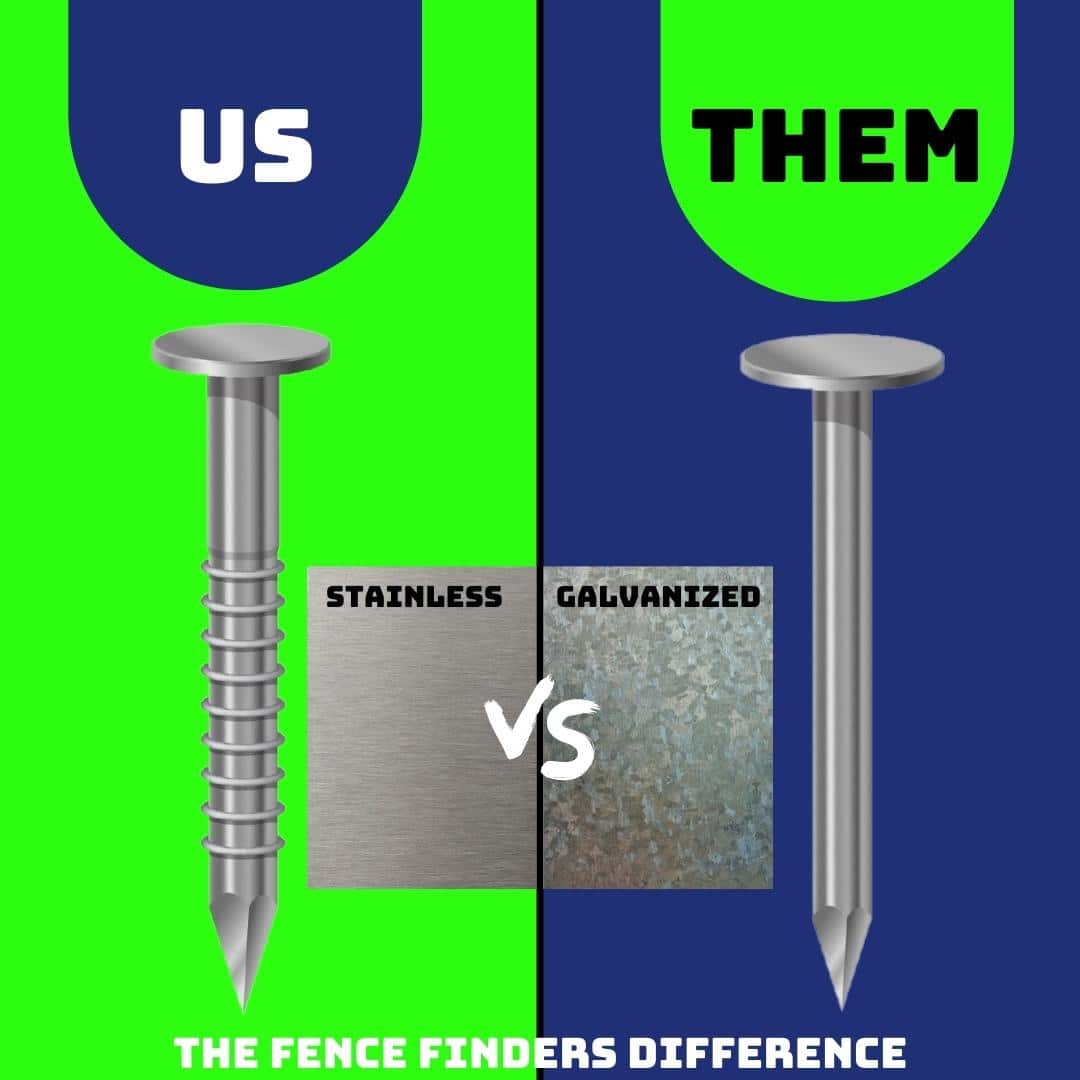 #1 –
Quality Cedar Wood Fences:
Franklin residents, choose cedar wood for a naturally beautiful, durable fence. Renowned for its longevity and resistance to pests, our top-grade cedar adds charm to any Franklin home, all while withstanding Wisconsin's diverse climate.
#2 –
Stainless Steel Hardware:
We use only high-grade stainless steel hardware for our fences in Franklin, WI. This hardware provides unmatched strength and durability, resisting rust and corrosion in even the harshest Wisconsin weather, ensuring your fence remains sturdy and secure.
#3 –
Hourglass Shaped Post Holes:
Our unique hourglass-shaped post holes, a favorite among Franklin residents, offer superior stability. They combat frost heave with their wider bottom, allowing for better weight distribution and reducing the risk of your fence shifting or tilting during those cold Wisconsin winters.
#4 –
Expert Craftsmanship:
At Milwaukee Fence Finders, our expert craftsmanship is second to none in Franklin. We pay meticulous attention to every detail, ensuring each fence installation meets the highest standards of quality and durability. Trust us to transform your yard with a fence that's as sturdy as it is stunning.

What types of fences does Milwaukee Fence Finders install in Franklin, WI?
We specialize in various types of fences including cedar wood, vinyl, and chain-link. We also offer custom welding for specialized jobs. Our team is equipped to handle any fencing need you have.
How does Milwaukee Fence Finders handle the permit process in Franklin?
We guide you through every step of the permit process. We'll help you understand Franklin's specific fence regulations and assist in preparing necessary documentation. Our goal is to make the process as seamless as possible.
Why should I choose Milwaukee Fence Finders for my fence installation in Franklin?
With our expert craftsmanship, quality materials like cedar wood and stainless steel hardware, and unique techniques like hourglass-shaped post holes, we offer superior stability and durability. We're dedicated to providing Franklin residents with the best possible service.
How do your hourglass-shaped post holes benefit my fence in Franklin?
Our hourglass-shaped post holes offer better weight distribution, which reduces the risk of your fence shifting or tilting due to frost heave, a common issue in Wisconsin's cold winters. This unique technique contributes to the longevity of your fence.
What is the typical timeline for a fence installation in Franklin with Milwaukee Fence Finders?
The timeline can vary depending on the size and complexity of the project. However, once all permits are secured, a typical residential fence installation is usually completed within a week. We strive to provide efficient, high-quality service for all our Franklin clients.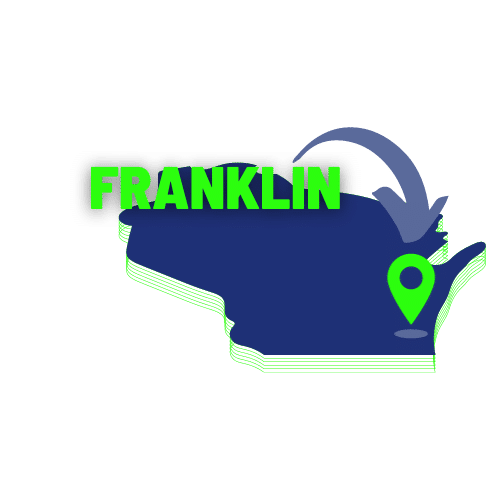 Franklin WI Fence & Gate Repair
We all know how extreme Wisconsin's weather can be, right? Our scorching summers and frosty winters can take a heavy toll on our outdoor spaces, particularly our fences, decks, pergolas, and gazebos. It's essential to choose top-grade materials designed to endure our unique weather patterns. Cutting corners can result in future issues.
However, even the sturdiest fences can show signs of wear and tear or sustain occasional storm damage. That's where our expertise comes in! At Milwaukee Fence Finders, we're not just proficient in building new fences. We're your number one professionals for repairing existing fences and gates, whether they're adorning your front pathway or safeguarding your driveway.
So, why choose Milwaukee Fence Finders for your fencing project? In short, we're locals, just like you, with branches in Milwaukee, Waukesha, and Madison. We take great pride in our smooth, hassle-free process that guides you from the initial quote to the final installation. We're with you, every step of the way.
Our strong reputation is rooted in three fundamentals: superior fences, competitive pricing, and our unyielding commitment to your satisfaction. With over a decade of experience installing fences throughout Wisconsin, we're prepared to meet all your fencing needs.
Want to know more? We're just a message away. Use the contact form below to reach out. Or, if you prefer a one-on-one conversation, schedule a visit using our 'Book Now' feature. We'd be pleased to stop by, assess your property, and provide a custom quote.
Franklin Residential & Commercial Gates
Let's not forget gates! The perfect complement to your fence, a well-crafted gate adds a touch of elegance and security. We offer a variety of heights, materials, and styles to ensure your gate perfectly matches your Franklin property. Let's team up and create something extraordinary together!
City of Franklin, WI – Fence Regulations
The City of Franklin has established guidelines for the installation and maintenance of fences. This guide will help you understand these requirements and ensure your fence is compliant.
General Guidelines
All fences must be maintained in good repair and in a structurally sound condition.
Fences must not have advertising or signs in any zoning district.
No materials should be stored between a fence located adjacent to a lot line and the lot.
Fences should be constructed with a finished or decorative side facing the adjacent or abutting property or street.
A Building Permit is required before constructing a fence in the city.
Snow fencing is only permitted between November 15 and April 15 each year. No Building Permits are required for the installation of snow fencing.
Residential Fencing
| Location | Height | Setback |
| --- | --- | --- |
| Side and rear yard | 6 feet | 0 feet |
| Front yard | 3 feet (only for decorative fences) | 0 feet |
| Corner side yard and rear yard abutting a street on a corner lot | 6 feet | Greater of the required corner side setback or the distance from the street to the principal building |
Note: Barbed wire, chicken wire, or electrically charged fences are not allowed in residential zoning districts.
Nonresidential Fencing
Special regulations apply for nonresidential zoning districts excluding A-1, A-2, I-1, and P-1 Districts. Please check the full text for details.
A-1 and A-2 Zoning Districts
Special regulations apply for these agricultural districts. Please check the full text for details.
Institutional and Park Fencing
Special regulations apply for these types of fences. Please check the full text for details.
Application for Permit
In order to avoid delays in the processing of an application to erect or construct a fence, certain information including a plat of survey, dimensions of fence to lot lines and buildings, height of fence above grade, brochure or picture showing type of fence proposed, and a completed WE Energies easement form are required.
Inspections
Location of fencing identified prior to setting posts. Lot lines and fence location must be marked. When fence installation is complete, lot markers must be identified until the final inspection has been completed.
Fees
$13.00 per $1,000 value of work, $65.00 minimum fee. All permits subject to Technology Fee of $7.00.
Owner's Acknowledgement of Conditions for Fences Located in WE Energies Utility Easements
Fences may be permitted in We Energies utility easements subject to certain conditions. The owner must sign an acknowledgement and include it with their fence permit submittal.
The fence should not be positioned nearer than 3 feet to any side of a transformer if present.
The fence should not be positioned nearer than 10 feet to the door of any transformer if present, unless a gate or easily removable section of fence is positioned directly in front of the door and measures at least as wide as the door to the transformer, in which case the distance may be reduced to 3 feet.
We Energies will not repair or replace any portion of the fence in the utility easement if the fence needs to be removed for any utility work including clearing obstructions in the easement area.
The fence should not be attached to any utility equipment.
"Digger's Hotline" should be contacted prior to any excavation work.
This authorization only applies to We Energies utility easements.
Note
Before digging, contact Wisconsin's One-Call Center 811 or (800) 242-8511 or schedule your request online at www.diggershotline.com to have your lines marked for safe digging.
Franklin, WI Fence Building Permit Application
Here are the typical steps you might follow to obtain a fence permit in Franklin, WI. However, always check the latest information and procedures with the local government or authority, as the process can change:
Check Local Regulations: Every city has its own set of rules and regulations for fence installations. You should check Franklin's specific regulations to understand what you can and cannot do. This information is usually available on the city's official website.
Prepare a Site Plan: Prepare a detailed site plan of your property showing where the proposed fence will be installed. Include measurements, distances from property lines, the height of the fence, and type of fence. You may need a professional to help with this if you are unfamiliar with creating site plans.
Complete the Application: Obtain the Fence Permit Application from the Franklin Inspection Services, either online or in person. Fill out the application, providing all required information.
Submit the Application: Submit your completed application along with the site plan and the required application fee. This can typically be done in person, by mail, or sometimes online.
Wait for Approval: The city will review your application. This may take a few days or a few weeks, depending on the city's workload. If the city has any questions or needs additional information, they will contact you.
Receive the Permit: If your application is approved, you will receive your permit. You must keep this permit available on site during the construction of your fence.
Inspection: After the fence is installed, you may need to schedule an inspection to ensure the fence complies with all regulations and codes.
Remember, this is a general guideline and the exact process may vary. It's important to verify the current procedures with the Franklin Inspection Services.
Franklin WI Fence Building Permit Application Download
Disclaimer:
The information provided by Fence Finders LLC regarding building permits and regulations is for general informational purposes only. All information on the site is provided in good faith, however, we make no representation or warranty of any kind, express or implied, regarding the accuracy, adequacy, validity, reliability, availability, or completeness of any information on the site.
Disclaimer Cont.
While we strive to keep the information up to date and correct, we are not responsible or liable for any errors or omissions, or for the results obtained from the use of this information. Regulations and requirements may change, and the specific circumstances of your situation may affect the applicability of certain regulations.
We strongly recommend that you consult with your local municipality or a legal expert to understand the specific permit requirements for your fence installation project. Fence Finders LLC is not responsible for any decisions made based on the information provided on our site or in our communications.
By using our site or services, you agree to this disclaimer and our terms of service. If you do not agree, please do not use our site or services.