Greendale
Wood
Fence Installation Company
Your Trusted Fence Installation Company in
Greendale, WI
Fence contractor serving Milwaukee Metropolitan Area
Milwaukee Fence Finders is proud to offer premier fence installation services in Greendale, WI, a community renowned for its historic Greendale Village and beautiful Whitnall Park. Our expert team is well-versed in crafting fences that not only enhance your property's aesthetic appeal but also provide optimal security. Whether you're near the charming Broad Street or in the tranquil neighborhoods surrounding Scout Lake Park, we deliver tailored fencing solutions that complement your home's style and the local surroundings. Trust Milwaukee Fence Finders, your local Greendale fencing specialist, for top-quality, durable fences that withstand the test of time.
Need a Fence in
Greendale

? Let's quote it…
Why Milwaukee Fence Finders is The Best Fence Contractor in

Greendale Wisconsin
Cutting-Edge

Fence Design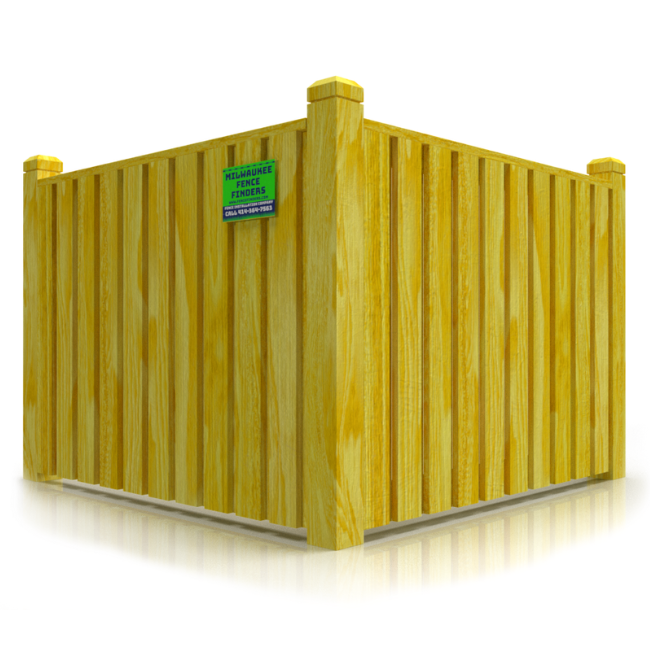 #2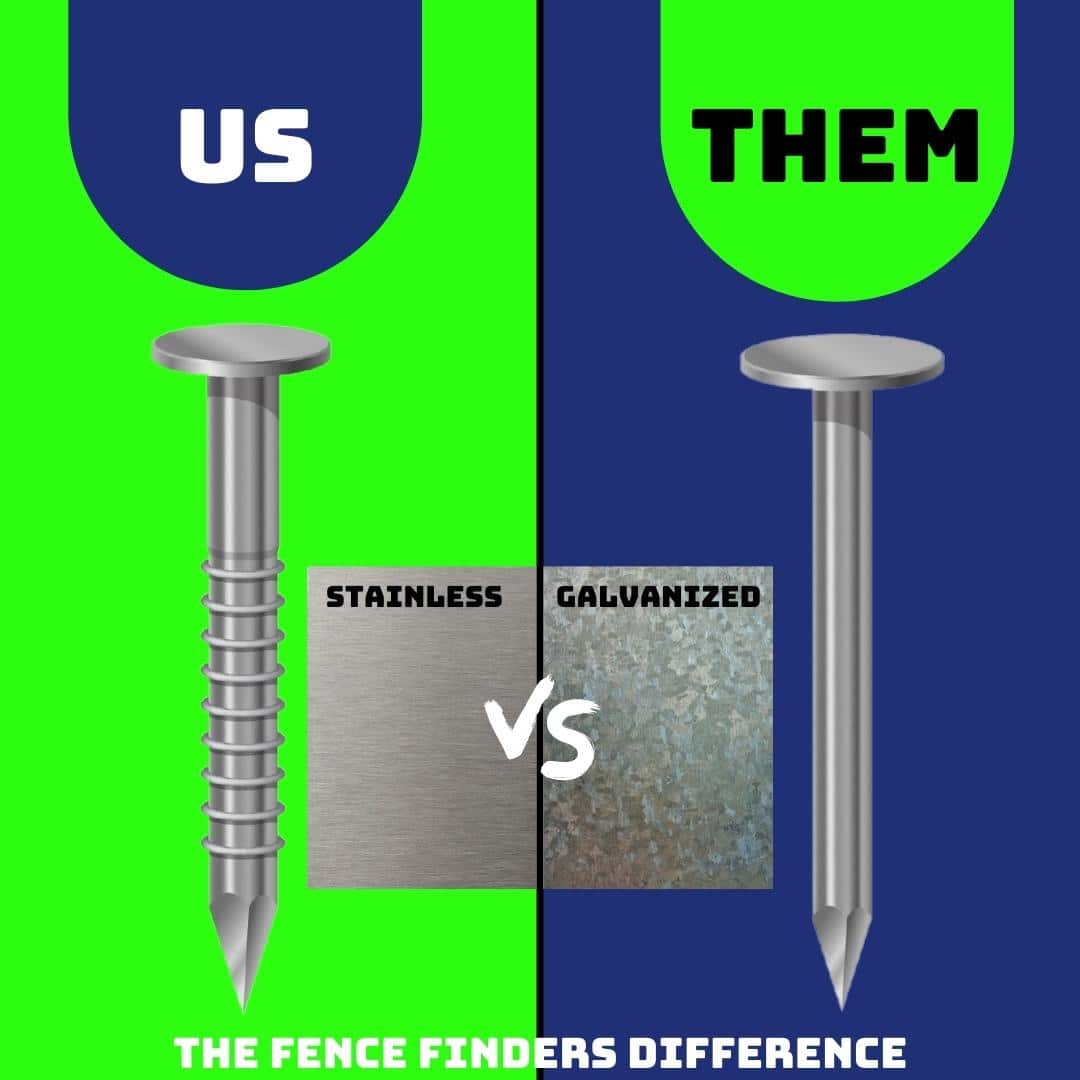 #1 –
Quality Cedar Wood for Fences:
Cedar wood is a premier choice for fences in Greendale, WI. Renowned for its natural beauty, durability, and resistance to decay, cedar enhances any property's aesthetic appeal. It weathers beautifully, ensuring your fence looks stunning for years.
#2 –
Stainless Steel Hardware:
We use only high-quality stainless steel hardware for fence installations. This rust-resistant material ensures longevity, offering a sturdy, reliable construction. Our stainless steel hardware guarantees your fence's structural integrity, standing up to Greendale's diverse weather conditions.
#3 –
Hourglass Shaped Post Holes:
Our unique approach includes crafting hourglass-shaped post holes. This technique provides superior stability and drainage, preventing water accumulation and promoting post longevity. An hourglass-shaped hole ensures your fence stands strong, even in the harshest conditions.
#4 –
Expert Craftsmanship:
At Milwaukee Fence Finders, we pride ourselves on expert craftsmanship. Our experienced team meticulously constructs each fence, paying attention to every detail. Our dedication to excellence ensures your fence not only looks stunning but also serves as a robust boundary for your property.

What types of fences does Milwaukee Fence Finders install in Greendale, WI?
We specialize in various fence types, including wood, vinyl, chain-link, ornamental, as well as commercial and residential fences.
Do I need a permit to install a fence in Greendale, WI?
Yes, a permit is typically required for fence installations. We can guide you through the permit application process to ensure compliance with local regulations.
How does Milwaukee Fence Finders ensure the durability of their fences?
We use quality materials like cedar wood and stainless steel hardware, and our unique technique of creating hourglass-shaped post holes enhances stability and longevity.
What sets Milwaukee Fence Finders apart from other fencing companies in Greendale?
Our attention to detail, expert craftsmanship, and commitment to customer satisfaction sets us apart. We ensure a seamless, stress-free process from initial quote to final installation.
How can I get a quote for a fence installation in Greendale, WI?
Simply reach out to us through our 'Contact' form on our website or give us a call. We'd be delighted to evaluate your property and provide a custom quote.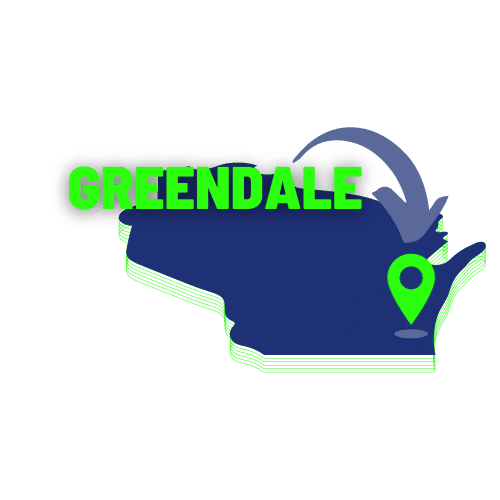 Greendale, WI Installation and Repair for Fences
At Milwaukee Fence Finders, we're committed to providing exceptional fencing services in the heart of Greendale, WI. Nestled amidst landmarks such as Greendale Village and Whitnall Park, we offer a comprehensive range of services to cater to all your fencing needs.
Our Wood Fence Installation services are a popular choice amongst Greendale homeowners. We specialize in installing quality cedar wood fences that are not only visually appealing but also incredibly durable. Cedar is a natural choice for the local climate, offering resistance to decay and weathering beautifully over time. Our cedar fences are dip-stained for an added layer of protection and an enhanced aesthetic appeal that complements the historic charm of Broad Street.
Residential Fencing
We also provide Vinyl Fence & Gates installation services. Vinyl fencing is a low-maintenance, long-lasting solution that retains its color and finish, making it a perfect choice for the bustling neighborhoods surrounding Scout Lake Park. Our vinyl gates are crafted to match, providing a seamless look and additional security for your property.
Commercial and Industrial Fences
For commercial properties or those seeking a cost-effective, sturdy solution, our Chain Link Fence and Fabrication services are an excellent choice. Chain link fences offer durability and versatility, and our expert fabrication ensures your fence perfectly fits your property's specifications.
Beyond fence installation, we boast Custom Welding Capabilities. This allows us to create unique, custom-made fencing solutions that truly reflect the individual style and requirements of your Greendale property. Whether it's a decorative wrought-iron gate or a custom fence design, our skilled team can bring your vision to life.
Fence & Gate Repair Services
Fences are exposed to the elements and can sometimes require repair. At Milwaukee Fence Finders, we offer Fence and Gate Repair services to ensure your fencing solution remains robust and secure. We can handle everything from minor fixes to major repairs, maintaining the integrity and appearance of your fence.
Whether you're near the vibrant heart of Greendale Village or in the quieter corners near Whitnall Park, Milwaukee Fence Finders is your local partner for all things fencing. Reach out to us today for top-quality, personalized fence installations and repairs in Greendale, WI.
VILLAGE OF GREENDALE – FENCE REGULATIONS
The Village of Greendale is governed by strict fence regulations as outlined in the Municipal Building Code Chapter 15 and Municipal Zoning Code Chapter 17. Familiarizing oneself with these regulations ensures your fence installation aligns with the Village's codes.
Building Permit Requirement
As stated in section 15.51 (1), a building permit is mandatory for erecting any fence, trellis, or arbor in Greendale. Exceptions are arbors or trellises not exceeding 2 feet in width and 6 feet in height, placed against a residence or garage.
Fence Definitions
According to Chapter 17.03(2), the definitions of fences are:
FENCE: A barrier structure used as a boundary or means of protection or confinement.
OPEN FENCE: A fence with at least 70% open space in each one-foot wide segment, offering a direct view through it.
SOLID FENCE: A fence that conceals activities conducted behind it from view from adjoining properties, streets or alleys.
Height and Location Regulations
Fence height and location must adhere to the requirements specified in Chapter 17, Zoning Code.
Actual setback distances depend on the zoning district where your property is located. Contact the Department of Inspection Services for more information.
Building Permit Application Process
To apply for a building permit, provide the following to the Director of Inspection Services:
Two copies of the property survey showing the fence location.
Two copies of a scaled drawing (or picture) of the fence.
A completed and signed Greendale Building Permit application.
If your subdivision has an active Homeowners Association, obtain their approval before submitting your building permit to the Village.
Contact: Village of Greendale – 6500 Northway – Greendale, Wisconsin 53129 (414) 423-2100 Fax (414) 423-2107
Interior Side Property Line Setback
Street Side Property Line Setback (Corner Lots)
Rear Property Line Setback
Building Permit Application Guide – Village of Greendale
Greendale WI Fence Building Permit Application Download
Applying for a building permit in the Village of Greendale necessitates complete and accurate filling of the Building Permit Application. Below is a step-by-step guide to help you navigate the form:
Section 1: Contractor and Owner Information
Start by providing the contractor's name, address, email, phone number, contractor number, and qualifier number. You'll also need to furnish the job address and the owner's name, address, email, and phone number.
Section 2: Building Type and Permit Type
Indicate whether the building is residential, commercial, or industrial. Then, select the appropriate permit type for your project (e.g., Building – New, Reroofing, Foundation Repair, etc.).
Section 3: Class of Construction and Estimated Value
Specify the class of construction and provide an estimate of the project's cost (excluding electrical, HVAC, and plumbing work).
Section 4: Description of Work and Building Size
Describe the work to be performed in detail and provide the building's dimensions, including width, length, square footage of the first and second floors, height, and volume in cubic feet.
Section 5: Contractor Information
Provide information for the general contractor, architect/designer, electrical contractor, plumbing contractor, heating/air conditioning contractor, and building sewer/water contractor.
Section 6: Cautionary Statement to Owners
Read and understand the cautionary statement regarding hiring contractors who are not bonded or insured. You could be held liable for injuries, deaths, or property damage resulting from the work.
Section 7: Signature
The owner, agent, or contractor must sign the application. The form cannot be processed without this signature.
Section 8: Approval and Fees
This section is for office use only. It will be filled out by the authorized agent processing your application.
Note: Plans and specifications of the described work must accompany this application. Double or triple fees may be charged if work is started before the permit is issued. All work should comply with the State of Wisconsin Uniform Dwelling Code or Commercial Building Code. Permits expire after 18 months, or if work ceases for 60 days without reasonable cause. Unused permit fees in excess of $30 can be refunded, but no permit fees are refunded after their expiration. 
Disclaimer:
The information provided by Fence Finders LLC regarding building permits and regulations is for general informational purposes only. All information on the site is provided in good faith, however, we make no representation or warranty of any kind, express or implied, regarding the accuracy, adequacy, validity, reliability, availability, or completeness of any information on the site.
Disclaimer Cont.
While we strive to keep the information up to date and correct, we are not responsible or liable for any errors or omissions, or for the results obtained from the use of this information. Regulations and requirements may change, and the specific circumstances of your situation may affect the applicability of certain regulations.
We strongly recommend that you consult with your local municipality or a legal expert to understand the specific permit requirements for your fence installation project. Fence Finders LLC is not responsible for any decisions made based on the information provided on our site or in our communications.
By using our site or services, you agree to this disclaimer and our terms of service. If you do not agree, please do not use our site or services.