Hartland, WI
Wood
Fence Installation Company
Your Trusted Fence Contractor in

Hartland, WI
Expert Fence Contractors in Mukwonago, WI for Quality Installations and Repairs
Tucked away in the serene heart of Lake Country, Hartland, WI, is a thriving community that cherishes its local charm and idyllic landscapes. At Milwaukee Fence Finders, we mirror this sense of community and pride in our top-notch fence installations throughout Hartland. As the cornerstone of the local landscape, our fences blend seamlessly with Hartland's picturesque landmarks, from the winding Ice Age Trail to the tranquil banks of the Bark River. Let us bring your fence vision to life, with styles and materials that reflect your aesthetic, match your property, and meet all local regulations. Milwaukee Fence Finders, your ultimate partner in fence installation in Hartland.
In the heartland of Wisconsin, Hartland, Milwaukee Fence Finders stand tall as the premier fence contractors. Our years of experience, combined with unmatched craftsmanship and a commitment to value, help us deliver only the best fencing solutions. Our fences are more than just property markers; they're expressions of our clients' styles, a beacon of security, and symbols of sustainability. Benefit from our lifetime craftsmanship warranty and experience the difference with us. Come, find your perfect fence in Hartland with Milwaukee Fence Finders!
Why Fence Finders is The Best Fence Contractor in

Hartland, WI
Cutting-Edge

Fence Design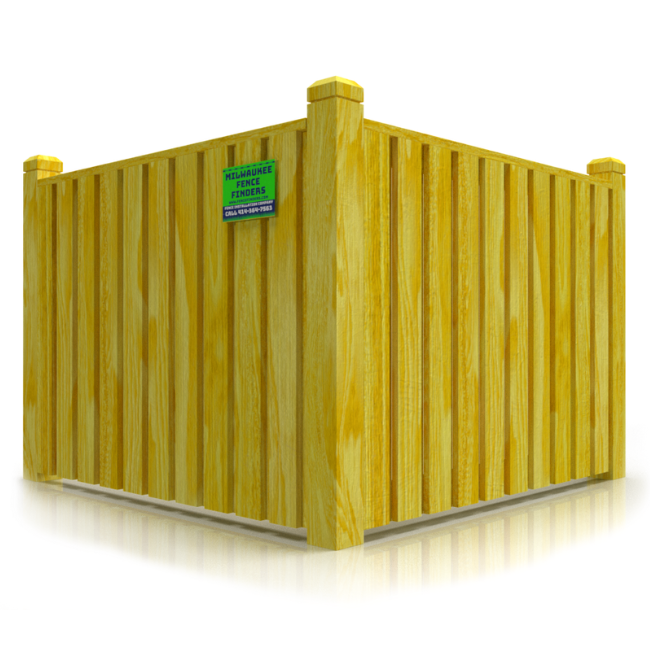 Lifetime Craftsmanship Warranty
At Milwaukee Fence Finders, we install fences in Hartland that are built to last, and we back our work with a lifetime craftsmanship warranty. Our warranty underscores our belief in our skills and our commitment to delivering unrivaled quality and satisfaction to our clients.
Customized Fencing Solutions
We understand that every property in Hartland is unique, and so are our fence solutions. Our experts work closely with you to understand your needs, suggesting the best materials, styles, and layouts that bring your fence vision to life while enhancing your property's charm
Superior Materials and Styles
We offer an extensive array of high-quality materials and styles in Hartland. From classic wood fences to durable vinyl or elegant ornamental iron fences, our selection ensures you find a fence that aligns perfectly with your aesthetic preferences and durability needs.
Prompt and Efficient Services
We respect your time. Our team in Hartland is known for delivering prompt responses, quick quotes, and efficient installations. We handle everything from obtaining permits to clean-up post-installation, making the process smooth and hassle-free for you.

Why choose Milwaukee Fence Finders for my fence installation in Hartland, WI?
Choosing us means choosing superior craftsmanship, personalized solutions, a wide range of materials and styles, prompt services, and the assurance of a lifetime warranty.
Do you provide fence repair and replacement services in Hartland?
Absolutely! Besides installations, we also offer expert fence repair, replacement, and gate services to keep your fences looking their best and functioning optimally.
What type of fences do you install in Hartland?
We install a wide variety of fences, including wood, vinyl, chain link, aluminum, and ornamental iron fences. We help you choose the best fit based on your aesthetic and functional needs.
Do you handle fence permits in Hartland, WI?
Yes, we assist with the process of obtaining all necessary fence permits in Hartland, helping make your fence installation as seamless as possible.
Do you offer commercial fencing services in Hartland?
Yes, we provide both residential and commercial fencing services in Hartland, tailoring our solutions to meet the specific requirements of each project.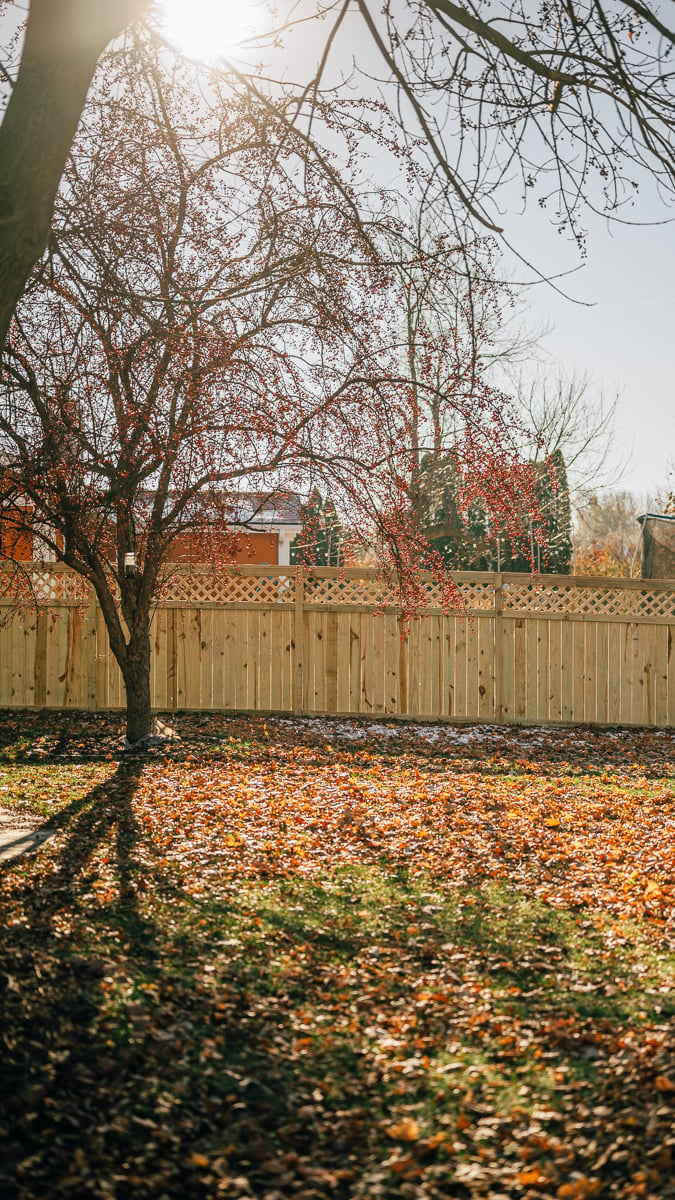 Fence Installation and Repair in Hartland, WI
Enhance Your Property with Professionally Installed Fences
In Hartland, fence installations are more than just a project; they are an extension of your home or business, reflecting your style and adding a level of security and privacy. At Milwaukee Fence Finders, we specialize in a wide range of fence materials and styles, and we'll delve into some of the most popular choices for Hartland residents.
Popular Fence Materials in Hartland
Hartland homeowners often opt for classic wood fences for their timeless appeal, but vinyl fences are gaining popularity due to their durability and low maintenance. For businesses, chain-link fences are a common choice for their practicality and cost-effectiveness, while aluminum and ornamental iron fences add an elegant touch to any property.
Fence Styles in Hartland
The diversity of Hartland homes calls for a variety of fence styles. Picket fences, shadowbox designs, and privacy fences are prevalent in residential areas, while commercial premises often opt for security or decorative fences. We also offer customizable gates that perfectly complement your chosen fence style.
Fence Repairs, Replacement, and Gates
Even the most durable fences need upkeep. We offer professional fence repair and replacement services to maintain the integrity and appearance of your fence. And to complete your fencing project, we provide a selection of gates that not only serve a functional purpose but also enhance the overall aesthetic of your fence.
Homeowner-Friendly Guide to Fence Regulations and Permits in Hartland, WI
Quick Access Links:
HARTLAND, WI OFFICIAL CITY CODE AND FENCE ORDINANCES
DOWNLOAD HARTLAND FILLABLE FENCE PERMIT APPLICATION FORM
HARTLAND WI FENCE PERMIT FEE'S
Table of Contents
Introduction
Fence Permits and Requirements
a. Permit Application Process
b. Construction Standards
c. Residential Districts
d. Ornamental Fences
e. Security Fences
f. Fence Maintenance
g. Variances
Conclusion
1. Introduction
Fence regulations and permits are an important aspect of property ownership in Hartland, WI. This user-friendly guide aims to provide homeowners with easy-to-understand information about the regulations and processes involved in obtaining permits for fences. Whether you are planning to construct a residential, ornamental, or security fence, this guide will assist you in navigating the requirements set forth by the village.
Fence Regulations Table
| Yard | Height Restrictions |
| --- | --- |
| Front | 4 feet |
| Back | 6 feet |
| Side | 6 feet |
| *Note: Barbed wire and electric fences are not permitted in residential zones. | |
2. Fence Permits and Requirements
a. Permit Application Process
Before erecting or constructing any fence in Hartland, WI, it is mandatory to obtain a building permit from the building inspector.
To apply for a fence permit, complete the following steps:
Submit the required building permit application along with the prescribed fee.
Include a plat of survey showing the proposed fence's location in relation to your property lines.
If a joint fence is to be constructed on a property line, all parties with a property interest in the fence must file a joint permit application.
b. Construction Standards
Fences should be constructed with the finished side facing the neighboring property.
Fence posts should be on the side of the fence facing the permit applicant's property.
A plat of survey showing the fence's location in relation to the property line must be submitted with the building permit application.
If separate fences are desired on a common lot line, a separation of three feet between the fences must be established for future maintenance purposes.
c. Residential Districts
Residential fences are permitted up to the lot line in the side and rear yards of residential districts.
The maximum height allowed for residential fences is six feet.
Residential fences may be solid in design.
Fences in residential districts must not extend into the street yard.
d. Ornamental Fences
Ornamental fences may be erected in the street yard in any district.
Ornamental fences must not be located in a street right-of-way.
The maximum height allowed for ornamental fences is four feet.
Ornamental fences must not impede traffic visibility.
If separate fences are desired on a common lot line, a separation of three feet between the fences must be established for future maintenance purposes.
Fences less than 20 feet in total length, freestanding, and not connected to a structure do not require a fee.
e. Security Fences
Security fences or screening fences are permitted up to the property lines in all districts except residential districts.
The maximum height allowed for security fences is ten feet.
Security fences located in the street yard must be open fences.
Security fences may include up to four strands of barbed wire on the top, provided that it is at least eight feet above grade and the vertical supports for the barbed wire slant inward away from the property line.
f. Fence Maintenance
Fences must be kept and maintained in good, sound, and presentable condition at all times.
Fences that become an eyesore or adversely affect property values in the neighborhood must be removed as per the order of the building inspector.
The building inspector's order allows a minimum of 20 days for fence removal.
If you disagree with the removal order, you can file an appeal with the village board.
g. Variances
If your fence proposal does not meet the standards set forth in the regulations, you may apply for a variance.
The variance application will be examined by the board of zoning appeals.
A public hearing will be held before the board of appeals to determine whether to grant a variance.
The board of appeals considers various factors, such as lot or parcel shape, placement of the principal structure, architectural appearance, compatibility with neighboring structures and landscaping, and hardships caused by commercial areas or heavy traffic.
Notice of the hearing must be given to all adjoining property owners within a radius of 500 feet from the proposed fence construction site.
3. Conclusion
Understanding fence regulations and obtaining the necessary permits is crucial for homeowners in Hartland, WI. By following the guidelines outlined in this user-friendly guide, you can ensure compliance with the village's requirements and successfully navigate the permit application process. Remember to consult the building inspector's office for specific details and fee information related to your fence project.
Did you know that the Village of Hartland has specific fence regulations for corner lots and swimming pools? Or that you can opt for a "green" fence using living plants in Hartland? Stay tuned for more interesting tidbits and updates about fences in Hartland.
Disclaimer:
The information provided by Fence Finders LLC regarding building permits and regulations is for general informational purposes only. All information on the site is provided in good faith, however, we make no representation or warranty of any kind, express or implied, regarding the accuracy, adequacy, validity, reliability, availability, or completeness of any information on the site.
Disclaimer Cont.
While we strive to keep the information up to date and correct, we are not responsible or liable for any errors or omissions, or for the results obtained from the use of this information. Regulations and requirements may change, and the specific circumstances of your situation may affect the applicability of certain regulations.
We strongly recommend that you consult with your local municipality or a legal expert to understand the specific permit requirements for your fence installation project. Fence Finders LLC is not responsible for any decisions made based on the information provided on our site or in our communications.
By using our site or services, you agree to this disclaimer and our terms of service. If you do not agree, please do not use our site or services.