Premium Fence Installation Services in

Jackson, WI
Your Trusted Local Fence Experts
Welcome to Jackson, WI, where picturesque landscapes and friendly neighborhoods make it the perfect place to call home. At Milwaukee Fence Finders, we're thrilled to be your go-to fence installation company in this charming town. Our team of expert fence contractors is dedicated to providing top-quality fences that not only enhance your property's security but also add a touch of elegance to your outdoor spaces. Whether you need a fence for your residential or commercial property, we've got you covered. Join countless satisfied customers who have chosen us for our exceptional craftsmanship, reliability, and commitment to delivering fencing solutions that stand the test of time.
Why choose Milwaukee Fence Finders as your fence contractor near Jackson, WI? We take pride in being more than just another option in the market. Our dedication to customer satisfaction, coupled with our expertise and experience, sets us apart from the rest. When you choose us, you're not only investing in a fence; you're investing in a lifelong relationship with a team that genuinely cares about your needs. Our positive reputation is built on trust, craftsmanship, and top-notch service. Let's create the perfect fence together—one that adds beauty, security, and value to your property.
What are customers in
Jackson

saying about our fences?
These guys are the real experts and have exceeded my expectations. Glad I went with them!
Heatherlee Muehlius
2023-07-10
Deb, Karen, Chad, Oscar and the installation team built a beautiful cedar fence for me. It was exactly what I wanted. I would recommend them to anyone!
I had a small job - to fix a chain link fence gate - and they treated me like I had an acre of fencing that needed to be put in. These people CARE about customer satisfaction and they do quality work - above what I was hoping for and below what I was paying for. I can't thank or recommend them enough for the quality work and personable service they provided - Highly recommend!
Milwaukee Fence Finders did an excellent job installing vinyl fence on my property. They were professional from the beginning to the end of the project. Arrived on time and completed the job on time. They also followed up after the project to ensure we were happy with the result.
Easy. Simple process. Really fast team. We had one small miscommunication where they zig'd instead of zag'd and put a post in the wrong spot. When I told them, they quickly fixed it and didn't ask any questions. Great experience.
Carrie Vande Zande
2023-06-28
We had a wonderful experience with Milwaukee Fence Finders. They were very quick to respond to any question or concerns. The installers called me during the install to clarify items and keep me posted on the progress and timeline. Our fence is beautiful and functions just as we hoped to keep our dogs from wandering and offering us privacy and a beautiful backdrop as well. I would definitely return to Milwaukee Fence with any needs in the future.
Fence looks great
Even though the schedulers were a little less communicative then we would have liked, the three gentleman that installed our fence were amazing! They worked hard with clay ground and rocks that were hidden, to put up an absolutely beautiful fence! They worked hard and were pleasant to talk to! Any questions we had they had the answers! We are so grateful for our beautiful fence!
Did a repair job of a chain link fence for me. Company was very responsive, price was competitive and they did a good job. There was one minor mistake they made, which when I brought it to their attention they were apologetic and promptly took care of it. Thank you for the good service.
Why Fence Finders is The Best Fence Company in

West Bend, WI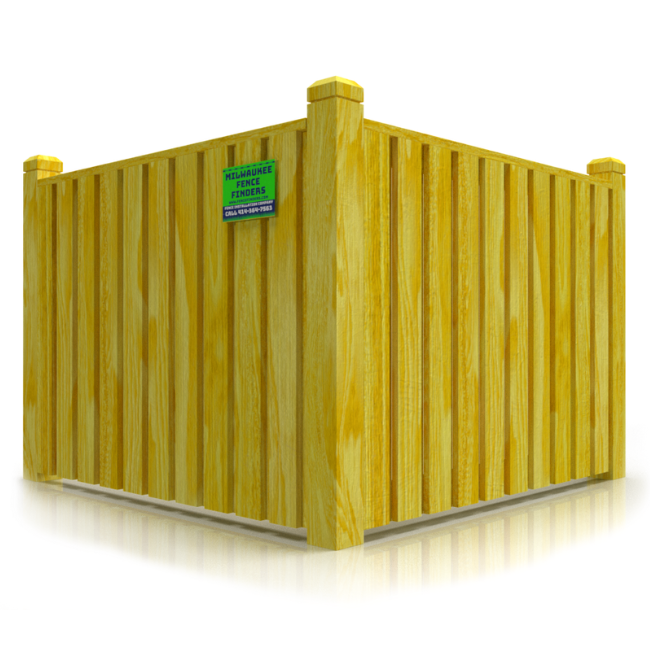 Durable and Stunning Fences to Elevate Your Property
Enhance Your Curb Appeal with Premium Fencing Solutions
Our fences are more than just a boundary—they're an extension of your personality and style. Choose from a wide range of materials, including wood, vinyl, chain link, and more, each carefully selected for its durability and aesthetic appeal. Our expert team will guide you through the process, helping you find the perfect fence that complements your property's architecture and landscaping. With Milwaukee Fence Finders, you get fences that not only withstand the test of time and weather but also add a touch of elegance to your space.
Unparalleled Security Solutions for Your Peace of Mind
Protect Your Loved Ones and Property with Our Sturdy Fences
Safety is paramount, and our fences are designed to provide the security and privacy you deserve. Whether you need a fence for your residential property or commercial establishment, we've got you covered. From sturdy wooden fences to robust chain link enclosures, we offer fencing solutions that safeguard what matters most to you. Rest easy knowing that our expert installation ensures your fence stands strong against intruders and the elements.
Quick and Efficient Fence Repairs and Replacements
Get Your Fence Restored to Perfection with Our Prompt Services
Even the most durable fences may need repairs over time. Don't worry; we've got your back! Our skilled team is equipped to handle fence repairs efficiently, restoring the beauty and functionality of your fence. If it's time to replace your old fence, our wide selection of materials and styles offers you the freedom to choose the perfect replacement. Experience the ease of working with us as we deliver top-notch fence repair and replacement services promptly.
Stunning Custom Gates for Your Property's Entrance
Welcome Guests in Style with Our Customized Gate Solutions
Your property's entrance should make a statement, and what better way to do that than with a custom gate? At Milwaukee Fence Finders, we specialize in designing and installing bespoke gates that reflect your unique style. From elegant wrought iron gates to modern and sleek designs, our custom gate solutions make a lasting impression. Let us create a captivating entryway that perfectly complements your fence and sets your property apart from the rest.

How do I find the best fence installation near me in Jackson, WI?
Look no further! Milwaukee Fence Finders is your trusted local fence expert, offering top-quality installations that exceed expectations.
What are the most popular fence styles in Jackson, WI?
In Jackson, residents love classic wooden fences for their timeless charm, while vinyl fences are gaining popularity for their low maintenance and durability.
Are your fence installation services affordable in Jackson?
Absolutely! We believe in providing cost-effective solutions without compromising on quality, making our services accessible to all.
Do you offer residential and commercial fencing solutions?
Yes, we cater to both residential and commercial clients, tailoring our fencing services to meet the unique needs of each property.
How do I schedule a fence repair service near me?
It's easy! Contact our team, and we'll promptly schedule a visit to assess your fence and provide a reliable repair solution.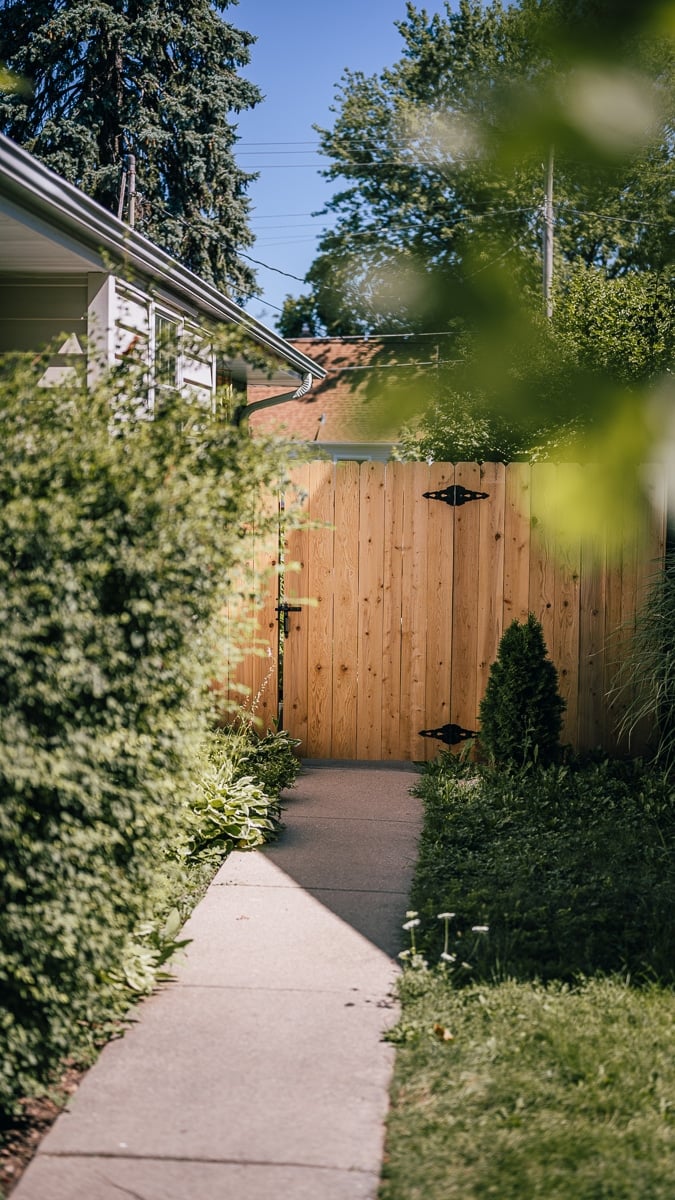 Exploring the Finest Fence Installation Services in Jackson, WI
A Diverse Selection of Fencing Materials to Suit Your Style
When it comes to fence installation in Jackson, WI, Milwaukee Fence Finders offers a diverse range of materials, ensuring you find the perfect fit for your property. Let's take a closer look at the different types of materials we offer:
Wood Fences:
Wooden fences exude warmth and charm, adding a touch of rustic beauty to any property. Choose from various wood species, stains, and designs to create a fence that complements your landscape.
Vinyl Fences:
Vinyl fences have become increasingly popular due to their low maintenance and versatility. These fences are resistant to weathering, making them an excellent choice for homeowners seeking a long-lasting solution.
Chain Link Fences:
Ideal for both residential and commercial properties, chain link fences provide security without obstructing the view. They are durable, affordable, and come in various heights to suit your needs.
Wrought Iron Fences:
For an elegant and timeless look, consider wrought iron fences. These ornate fences elevate the aesthetic appeal of any property while providing adequate security.
Privacy Fences:
Privacy fences offer seclusion and peace of mind, perfect for residential properties where privacy is a top priority. We can customize the height and design to meet your privacy needs.
Custom Fencing Solutions:
If you have a specific vision for your fence, our expert team can bring it to life with custom fencing solutions. We listen to your ideas and work closely with you to design a fence that perfectly matches your style and requirements.
Most Popular Fence Styles in Jackson, WI:
In Jackson, our clients often lean toward classic picket fences for their traditional charm, while modern horizontal slat fences are gaining popularity for their sleek and contemporary appearance. Additionally, shadowbox fences, which offer privacy with an open and airy design, are also favored by many residents.
Fence Repair and Replacement Services:
As time goes by, even the sturdiest fences may require repairs. Our experienced team can handle fence repairs efficiently, from fixing loose boards to repairing damaged sections. If your fence is beyond repair, we offer a wide range of replacement options to refresh your property's look and functionality.
Gate Installation Services:
At Milwaukee Fence Finders, we understand the importance of a well-designed entrance to your property. Our custom gate solutions allow you to choose from a variety of materials and designs to create an eye-catching and secure entryway that complements your fence.
Invest in Quality with Milwaukee Fence Finders:
When you choose Milwaukee Fence Finders, you're not just investing in a fence; you're investing in exceptional craftsmanship, top-quality materials, and a team dedicated to exceeding your expectations. We take pride in delivering fences that enhance the beauty, security, and value of your property.
Lifetime Craftsmanship Warranty:
As a testament to our confidence in the quality of our work, we offer a Lifetime Craftsmanship Warranty on all our fence installations. We stand behind the durability and strength of our fences, ensuring your peace of mind for years to come.
Fencing Guidelines and Permit Process in Jackson, WI
DOWNLOAD JACKSON WI FENCE PERMIT APPLICATION FORM
DOWNLOAD JACKSON WI FENCE REGULATIONS & WAIVER
Ensure a Smooth Fence Installation with Jackson's Regulations and Permits
In Jackson, WI, fences play a vital role in defining property boundaries, enhancing privacy, and adding aesthetic appeal to your outdoor spaces. To ensure that your fence installation adheres to local guidelines and regulations, follow these essential points:
(a) Maximum Fence Height: The maximum height allowed for fences in Jackson is six feet. If you wish to install a taller fence, you must obtain a conditional use or Planned Unit Development (PUD) amendment.
(b) Fence Structure and Restrictions: All fences must be self-supported structures, and the use of barbed wire or electric fences is prohibited, except for agricultural purposes. Permits for fences on vacant lots require approval from the village.
(c) Front Yard Fencing: Fencing may enclose the rear yard, but it should not extend beyond the front yard setback, unless the fence's height is no more than 36 inches with the posts not exceeding 42 inches in height from ground level. Fence posts must face the owner's side, and the fence should not create a complete screen when viewed from a 90-degree angle. The village police department or building inspector reviews all front yard fencing for sightline conflict. Any deviations from these requirements necessitate a conditional use permit.
(d) Adjacent Property Owner Permission: If you plan to build your fence within three feet of the property lines, you must obtain permission from the adjacent property owner before commencing construction. Written permission must be furnished to the building inspector.
(e) Fence Maintenance Responsibility: The owner of any fence is responsible for maintaining the fence on both sides, unless otherwise agreed to in writing.
Fence Permit Application Requirements:
To obtain a building permit for a fence (new or replacement) in Jackson, WI, ensure you provide the following information:
General Project Permit Application: Complete all information on the form.
Detailed Building Plans: Submit two copies of construction plans (maximum size 11″ x 17″), including:
Overall fence location relative to property lines and existing buildings, easements, etc.
Dimensions along each side, gate size, and location (if applicable)
Setbacks from property lines, utility boxes, drainage inlets, etc.
Fence style and material specifications (e.g., 6-foot cedar dog-eared fence with scalloped top)
Ensure fences do not obstruct intersection vision triangles or right-of-way site lines, as established in Village Ordinance Sections 45-54 and/or 8-127.
Plat of Survey, Certified Survey Map, or Plot Plan: Provide two copies, including:
All existing buildings and lot dimensions
Easements (public & private) and existing site utilities such as gas, electric, stormwater, sewer lines
Setbacks from lot lines and existing buildings
Fence Waiver Forms: Required for fences placed ON lot lines ONLY. Obtain permission from each abutting neighbor to place the fence on the property line.
Outside Entity Approval Letter Requirements: Submit two copies for each of the following:
WE Energies Fence Encroachment Letter: Required for fences within a public utility easement. Contact WE Energies at (414) 221-3969 to request the letter.
Homeowners Association Approval: If your property is part of a homeowners association or similar entity, obtain prior written approval from the association and include a signed approval letter with your application.
Permit Fee: The permit fee is $100.00 ($60.00 permit fee + $40.00 plan review fee).
By following these guidelines and submitting all required information, you can ensure a smooth and successful fence installation process in Jackson, WI. Please allow five working days for processing, but during peak construction times, processing may take longer. Our team at Milwaukee Fence Finders is here to assist you throughout the process and create the perfect fence for your property.
Jackson Wisconsin Fence Height Restrictions
Disclaimer:
The information provided by Fence Finders LLC regarding building permits and regulations is for general informational purposes only. All information on the site is provided in good faith, however, we make no representation or warranty of any kind, express or implied, regarding the accuracy, adequacy, validity, reliability, availability, or completeness of any information on the site.
Disclaimer Cont.
While we strive to keep the information up to date and correct, we are not responsible or liable for any errors or omissions, or for the results obtained from the use of this information. Regulations and requirements may change, and the specific circumstances of your situation may affect the applicability of certain regulations.
We strongly recommend that you consult with your local municipality or a legal expert to understand the specific permit requirements for your fence installation project. Fence Finders LLC is not responsible for any decisions made based on the information provided on our site or in our communications.
By using our site or services, you agree to this disclaimer and our terms of service. If you do not agree, please do not use our site or services.