Town of Merton, WI
Wood
Fence Installation Company
Fence Installation in

Merton, WI
Reliable and Professional Fence Contractor Serving Merton and Surrounding Areas
Welcome to Merton, WI, a charming town nestled in the heart of Waukesha County. Known for its picturesque landscapes and friendly community, Merton is the ideal place to call home. If you're looking to enhance the privacy and security of your property while adding a touch of elegance, Milwaukee Fence Finders is here to help. Our expert team specializes in fence installation in Merton and surrounding areas, providing top-quality fences tailored to your unique needs. From classic wooden fences to durable vinyl and metal options, we offer a wide range of materials and styles to choose from. Let us transform your outdoor space with a beautifully crafted fence that reflects your style and enhances the beauty of your property.
At Milwaukee Fence Finders, we pride ourselves on being the best fence contractor near Merton, WI. With our expertise and dedication to quality, we offer top-notch fence installation, repair, and replacement services. Our skilled team is committed to delivering exceptional craftsmanship and customer satisfaction. We understand the importance of a well-built and stylish fence to enhance the beauty and security of your property. Whether you need a fence for your residential or commercial property in Merton or its surrounding areas, we have the knowledge and experience to handle all your fencing needs. Choose Milwaukee Fence Finders for reliable and professional fence services that exceed your expectations.
Why Fence Finders is The Best Fence Company in

Merton, WI
Cutting-Edge

Fence Design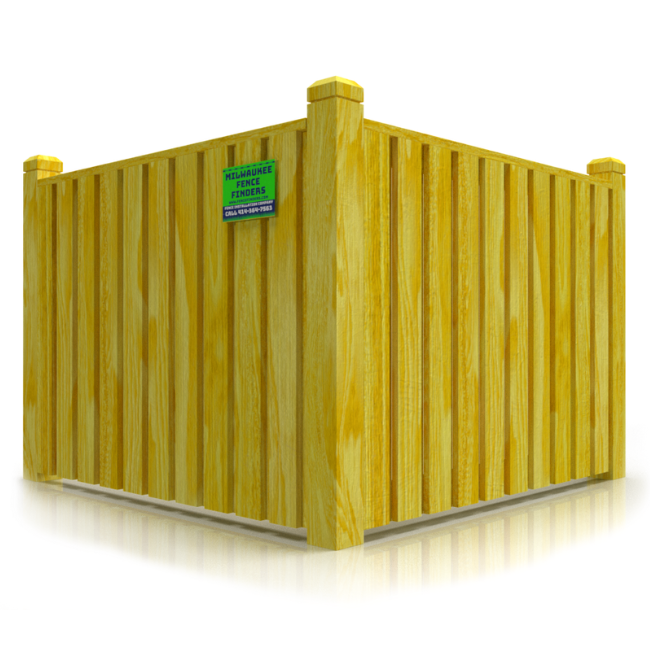 Enhanced Privacy and Security
At Milwaukee Fence Finders, we understand the importance of privacy and security for homeowners and businesses in Merton, WI. Our expertly installed fences act as a physical barrier, keeping unwanted visitors out and providing peace of mind. Whether you're looking for a tall wooden fence or a sturdy metal one, we offer a variety of options to suit your specific needs. Rest assured that our fences are built to last, ensuring long-lasting privacy and enhanced security for your property.
Increased Curb Appeal
A well-designed fence can greatly enhance the curb appeal of your property in Merton, WI. At Milwaukee Fence Finders, we take pride in creating fences that not only serve their purpose but also add beauty and value to your home or business. Our team of skilled craftsmen will work closely with you to design a fence that complements your property's aesthetics, whether you prefer the rustic charm of a wooden fence or the sleek elegance of a vinyl or metal one. With our attention to detail and superior craftsmanship, your fence will become a standout feature that impresses visitors and neighbors alike.
Durability and Low Maintenance
When it comes to fence installation in Merton, WI, durability and low maintenance are key considerations. That's why Milwaukee Fence Finders offers high-quality fences made from durable materials. Whether you choose vinyl, metal, or wood, our fences are built to withstand the test of time and the harsh Wisconsin weather. We use top-grade materials and employ expert installation techniques to ensure maximum durability. Additionally, our fences require minimal maintenance, allowing you to enjoy your new fence without the hassle of constant upkeep.
Lifetime Craftsmanship Warranty
At Milwaukee Fence Finders, we stand behind the quality of our work. That's why we offer a Lifetime Craftsmanship Warranty on all our fence installations in Merton, WI. We are committed to delivering superior craftsmanship and ensuring your complete satisfaction. If you encounter any issues with our workmanship, simply give us a call, and we'll take care of it. Our warranty reflects our dedication to providing the best fence services in Merton and building long-lasting relationships with our customers.

Q: Are permits required for fence installation in Merton, WI?
A: Yes, permits are typically required for fence installation in Merton, WI. It's important to check with the local building department to understand the specific regulations and obtain the necessary permits before starting your fence project.
Q: What are the height restrictions for fences in Merton, WI?
A: The height restrictions for fences in Merton, WI vary depending on the location within your property. Generally, front yard fences are limited to a maximum height of 4 feet, while backyard and side yard fences can go up to 6 feet in height. However, it's essential to consult the local regulations or contact Milwaukee Fence Finders for precise information based on your property's location.
Q: Can I install a fence on my property line in Merton, WI?
A: Yes, you can generally install a fence on your property line in Merton, WI. However, it's recommended to have a professional survey your property to ensure accurate placement and avoid potential boundary disputes with neighbors. Milwaukee Fence Finders can assist you in determining the proper placement of your fence based on local regulations and property boundaries.
Q: How long does it take to install a fence in Merton, WI?
A: The duration of fence installation in Merton, WI depends on various factors, including the size of the project and the type of fence being installed. Generally, a typical residential fence installation can take anywhere from a few days to a couple of weeks. Milwaukee Fence Finders will provide you with a detailed timeline during the consultation phase, ensuring transparency and efficient project management.
Q: Does Milwaukee Fence Finders offer fence repair services in Merton, WI?
A: Yes, Milwaukee Fence Finders offers comprehensive fence repair services in Merton, WI. Whether your fence has suffered storm damage, rot, or other issues, our team of skilled professionals can assess the damage and provide efficient repairs. We aim to restore the functionality and appearance of your fence, ensuring its longevity and your peace of mind.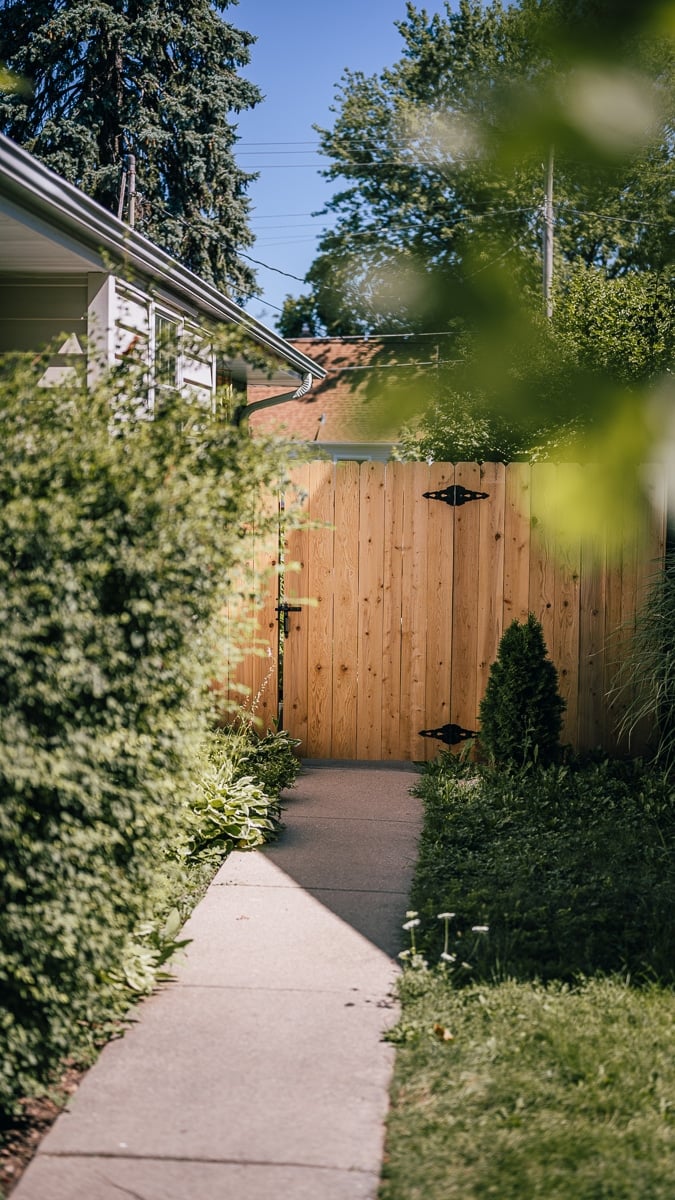 Fence Installation Company in Merton, WI
At Milwaukee Fence Finders, we specialize in professional fence installation in Merton, WI, and the surrounding areas. Our expert team has extensive experience in working with various fence materials and styles, allowing us to create a fence that meets your unique requirements. From classic wooden fences to low-maintenance vinyl and sturdy metal options, we offer a wide selection of materials to choose from. Our dedicated professionals will guide you through the entire process, from design and material selection to installation and post-installation maintenance. Here's a closer look at the fence installation services we provide in Merton, WI:
Wooden fences are a popular choice among homeowners in Merton, WI, as they add a timeless charm to any property. Our skilled craftsmen use high-quality wood to build durable and visually appealing fences. Whether you prefer the privacy of a solid board fence or the elegance of a picket fence, we can create a customized wooden fence that perfectly suits your needs and enhances your outdoor space.
If you're seeking a low-maintenance and versatile option for your fence, vinyl fences are an excellent choice. Vinyl fences are highly durable, resistant to rot and weathering, and require minimal upkeep. At Milwaukee Fence Finders, we offer a range of vinyl fence styles, including privacy fences, semi-privacy fences, and decorative picket fences. Our vinyl fences come in various colors and designs, allowing you to find the perfect match for your property in Merton, WI.
For those looking to achieve a combination of security and elegance, metal fences are an ideal solution. Our expert team specializes in the installation of metal fences, including aluminum and steel options. Metal fences offer exceptional durability, require minimal maintenance, and can be customized to fit any property. Whether you need a decorative wrought iron fence or a sturdy security fence, Milwaukee Fence Finders has the expertise to deliver outstanding results.
Popular Fence Styles in Merton, WI
In Merton, WI, certain fence styles are more popular among homeowners due to their aesthetic appeal, functionality, and suitability for the local environment. Here are some of the most sought-after fence styles in Merton:
Other Fence Services
In addition to fence installation, Milwaukee Fence Finders offers a comprehensive range of fence services in Merton, WI. Our team is equipped to handle fence repair and replacement projects, ensuring that your existing fence remains in top condition or providing you with a fresh, new fence. We also specialize in gate installation, offering secure and stylish entry points for your property. Whether you need a minor repair or a complete fence replacement, our experienced professionals will deliver exceptional results.
The Fence Finder Fundementals

At Milwaukee Fence Finders, we believe in providing you with all the necessary information to make informed decisions about your fence. Here are some additional points to consider when planning your fence project in Merton, WI:

Maintenance Tips: Proper maintenance is crucial for the longevity and appearance of your fence. We recommend periodic inspections, cleaning, and sealing to protect your investment and keep your fence looking its best.
Landscaping and Fence Integration: Consider landscaping options that complement your fence, such as shrubs, flowers, or climbing vines. A well-designed combination can create a harmonious and inviting outdoor space.
Security Enhancements: If security is a top priority, discuss additional features like automated gates, security cameras, or motion sensor lighting with our team. We can help you integrate these elements seamlessly into your fence design.
Outdoor Living Spaces: Explore the possibilities of creating outdoor living spaces around your fence. From patios to decks, a well-designed fence can provide the perfect backdrop for entertaining and relaxation.
Custom Design Options: If you have a specific design in mind, we offer custom fence design services to bring your vision to life. Share your ideas with our team, and we'll work together to create a one-of-a-kind fence that exceeds your expectations.

Contact Milwaukee Fence Finders today for a free consultation and let us transform your property in Merton, WI with our exceptional fence services. Remember, with our Lifetime Craftsmanship Warranty, you can have peace of mind knowing that your investment is protected for years to come.
Non-Permitted Fence Styles
Barbed wire, electric, or razor wire
Solid masonry walls, open wire fences without mesh or slats
1. Determine the Need for a Permit:
A permit is required for any fence construction, alteration, or enlargement.
Ensure that you comply with the regulations set by the Town of Merton to avoid any legal issues or penalties.
2. Architectural Control Committee Approval:
If your property falls under the jurisdiction of an Architectural Control Committee, you must obtain their approval before proceeding.
Submit your fence plans to the committee for review and obtain their signature if required.
3. Front Yard Restrictions:
Only decorative fences are allowed in front yards.
Ensure that your proposed fence design meets the aesthetic requirements for front yard fencing.
4. Prepare Documentation:
Include a copy of your fence plans, a sketch, or a picture of the proposed fence with your permit application.
Create a survey of your lot that clearly shows the location of the proposed fence, septic and well systems, and other structures on your property.
Fences must be positioned at least 3 feet from the lot line, and these measurements must be clearly defined and indicated on the survey.
5. Compliance with Shore Setback Regulations:
Refer to the guidelines of Waukesha County Parks & Land Use to ensure compliance with the regulations regarding fences near lakes, rivers, or navigable streams.
Fences are generally not allowed within 75 feet of the shore setback.
6. Submitting the Permit Application:
Complete the General Building Permit Application, including all required information.
Compile the documents listed in steps 4 and 5.
Note that the Town of Merton does not accept permit applications via email or online.
You can submit your Building Permit Submittals in person at the Town Hall located at W314N7624 Hwy 83 or by mail to: Town of Merton, PO Box 128, North Lake, WI 53064.
7. Fence Permit Fees:
The typical fee for a Residential Fence permit is $75.00.
Prepare the payment accordingly when submitting your permit application.
8. Review the Town's Fence Ordinance:
For further information on the Town of Merton's Fence Ordinance, visit their website at www.townofmerton.com.
Click on the Resources Tab and navigate to Ordinances.
Locate Chapter 14 and click on Ordinance 14.02 to familiarize yourself with the specific regulations.
9. Schedule Inspections:
Contact the Town of Merton at (262) 966-2469 to schedule inspections as required during the fence construction process.
It is essential to ensure that your fence complies with the building codes and regulations outlined by the Town.
10. Permit Validity:
A Building Permit in the Town of Merton is valid for 18 months.
Make sure to complete the construction of your fence within this timeframe to avoid permit expiration.
By following these steps and adhering to the guidelines provided by the Town of Merton, you can successfully obtain a fence permit for your property. Remember to comply with all regulations and reach out to the Town's officials for any further clarification or assistance you may require.
Disclaimer:
The information provided by Fence Finders LLC regarding building permits and regulations is for general informational purposes only. All information on the site is provided in good faith, however, we make no representation or warranty of any kind, express or implied, regarding the accuracy, adequacy, validity, reliability, availability, or completeness of any information on the site.
Disclaimer Cont.
While we strive to keep the information up to date and correct, we are not responsible or liable for any errors or omissions, or for the results obtained from the use of this information. Regulations and requirements may change, and the specific circumstances of your situation may affect the applicability of certain regulations.
We strongly recommend that you consult with your local municipality or a legal expert to understand the specific permit requirements for your fence installation project. Fence Finders LLC is not responsible for any decisions made based on the information provided on our site or in our communications.
By using our site or services, you agree to this disclaimer and our terms of service. If you do not agree, please do not use our site or services.