Milwaukee Fence Finders Help Center:
Milwaukee and Waukesha Property Surveys for Fence Installation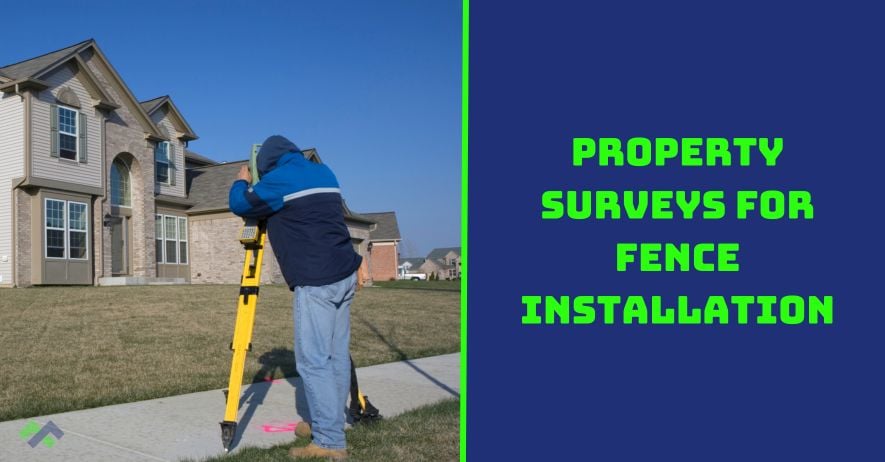 Property surveys play a crucial role in fence installation projects, ensuring that boundaries are clearly defined and installation is legally sound. If you're a property owner in Milwaukee or Waukesha and you're considering installing a fence, understanding the importance of a property survey cannot be overstated. Whether it's a residential project aimed at enhancing your privacy or a commercial installation for security purposes, this comprehensive guide is intended to walk you through the intricacies of Milwaukee and Waukesha property surveys for fence installation.
STOP! Do you live in Milwaukee County? If so, there may already be a plat of survey on file with the county! You can search your address within the Milwaukee County survey search which we've added here for convenience. To search for City of Wukesha Surveys, click HERE.
Why Do You Need a Property Survey for Fence Installation?
Before embarking on your fence installation project, you may wonder why a property survey is so essential. Here are the key reasons:
Legal Compliance: Adhering to local laws and regulations is a must. Knowing your property lines helps avoid legal disputes with neighbors and potential fines.
Optimal Planning: A property survey assists in identifying the most suitable area for your fence, making it both functional and aesthetically pleasing.
Cost Management: Accurate mapping prevents wastage of materials and labor, ensuring your project remains within budget.
Property Value: A well-planned and legally sound fence can enhance your property's value, making it a wise investment for the future.
The Property Survey Process in Milwaukee and Waukesha
Initial Consultation
The first step in the survey process is to consult with a qualified surveyor. They will review your property documents, such as title deeds and previous survey records, to get an initial understanding of your land boundaries.
For property owners in Southeastern WI, Fence Finders reccomends C3E Geomatics LLC in Brookfield, WI.

You can call them at +1 262-312-1034

Or request an appointment online: Schedule Property Survey


Tell them Milwaukee Fence Finders sent you!
Fieldwork
Surveyors will then carry out the physical measurement of your property using advanced tools like GPS, total stations, and drones for accurate data collection.
Documentation
Once the fieldwork is complete, you will receive a comprehensive report, often called a "plat," that details the property boundaries, land features, and proposed fence lines.
Legal Recording
In some instances, the new survey may need to be filed with local authorities. Your surveyor will guide you through this process.
How to Choose a Property Surveyor
Here are some factors to consider when choosing a property surveyor:
Experience: Look for a surveyor with extensive experience in residential or commercial fence installations.
Certification: Ensure that the surveyor is certified by relevant state bodies and adheres to industry standards.
Local Knowledge: A surveyor familiar with Milwaukee and Waukesha's zoning laws and regulations will offer a more streamlined experience.
Budget: Get multiple quotes and choose a surveyor that fits your budget without compromising on quality.
FAQ: Common Questions about Property Surveys
What is the average cost of a property survey in Milwaukee and Waukesha?
The average cost can range from $500 to $700+ depending on the property's complexity and the surveyor's fees.
How long does a property survey take?
The timeframe can vary, but generally, it takes between one to three weeks for a standard property. This timeframe can vary depending on the time of the year, typically surveyors are busiest spring and early summer and late fall. 
Do I need to inform my neighbors?
While not typically legally required, it's courteous to inform your neighbors about the survey and upcoming fence installation. However, there are some municipalities in Southeastern WI that do require a neighbor consent form to be signed or a mandatory waiting period after they have been given notice of the installation. Glendale, WI is an example of this.
Why Choose Milwaukee Fence Finders for Your Next Project?
At Milwaukee Fence Finders, we offer a complete range of fence installation services, from initial consultations to the final touches. With our deep understanding of Milwaukee and Waukesha's local regulations, we can ensure that your project is executed smoothly and compliantly.
Expert Consultation: We collaborate with certified property surveyors to ensure your fence installation is accurate and legal.
High-Quality Materials: We source only the best materials that are both durable and aesthetically pleasing.
Customer-Centric Approach: Our focus is on delivering exceptional customer service, ensuring a hassle-free experience from start to finish.
Innovative Solutions: Utilizing the latest technologies and methodologies, we bring unique and highly valuable fencing solutions to your property.
Conclusion – Do I need a fence survey?
Investing in a property survey for your fence installation in Milwaukee or Waukesha is not merely a legal requirement but a practical necessity. It can save you time, money, and possible legal troubles, ensuring that your fence serves its purpose efficiently and effectively.
Contact us today to learn how Milwaukee Fence Finders can help guide you through the entire process of property surveys and fence installations.