New Berlin, WI
Wood
Fence Installation Company
Fence Installation Company in
New Berlin, WI
Your Trusted New Berlin Fence Contractor for Quality
Welcome to New Berlin, WI, a vibrant city known for its scenic landscapes and tight-knit community. Nestled in the heart of Waukesha County, New Berlin offers a harmonious blend of suburban charm and urban amenities. From its beautiful parks and nature trails to its proximity to Milwaukee, this city has it all. When it comes to fence installation in New Berlin, Milwaukee Fence Finders is the name you can trust. Our locally owned and operated company has been serving the residents of New Berlin and surrounding areas for years. We understand the unique fencing needs of this community and strive to provide exceptional service that enhances the beauty, security, and functionality of your property.
Why Fence Finders is The Best Fence Contractor in

New Berlin, WI
Cutting-Edge

Fence Design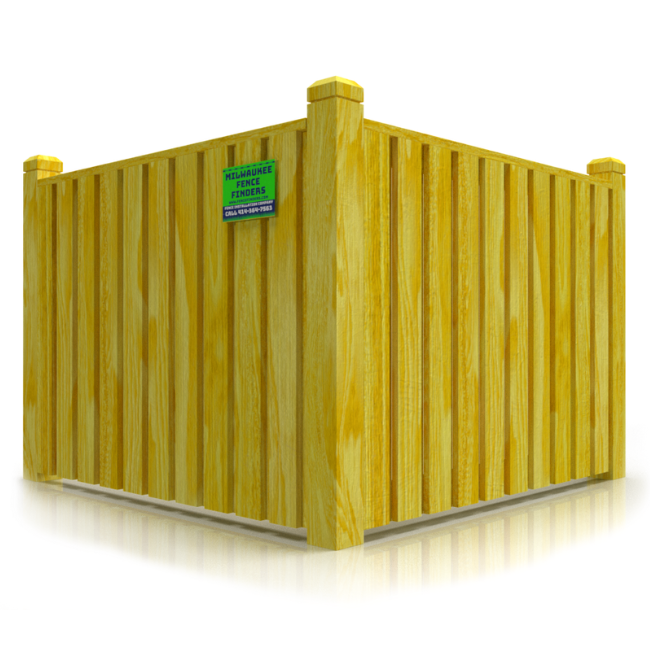 Enhanced Security for Your Property:
Fortify Your Property with Secure Fencing in New Berlin, WI
At Milwaukee Fence Finders, we prioritize your safety and peace of mind. Our sturdy and durable fences are designed to deter trespassers and keep unwanted visitors out. Whether you're looking for a robust chain-link fence, a privacy fence, or an ornamental iron fence, we have the expertise to install a security solution that fits your needs perfectly.
Increased Privacy for Your Outdoor Space:
Enjoy Tranquil Privacy with Fencing Solutions in New Berlin, WI
Create your private sanctuary with the help of Milwaukee Fence Finders. Our high-quality privacy fences are meticulously crafted to shield your outdoor space from prying eyes. Whether you prefer a classic wooden fence, a vinyl privacy fence, or a modern composite fence, we have the options to transform your property into a secluded oasis.
Enhanced Curb Appeal and Aesthetics:
Elevate Your Property's Aesthetics with Beautiful Fencing in New Berlin, WI
At Milwaukee Fence Finders, we offer a wide selection of attractive and customizable fence styles. From charming picket fences to elegant wrought iron fences, we have the expertise to create a fence that complements your property's architecture and elevates its overall curb appeal.
Long-Lasting Durability and Low Maintenance:
Invest in Quality and Durability with our Fences in New Berlin, WI
When you choose Milwaukee Fence Finders, you're choosing fences built to last. We use premium-quality materials and employ expert installation techniques to ensure your fence withstands the test of time. Additionally, our low-maintenance fences save you time and effort, allowing you to enjoy your outdoor space without worrying about constant upkeep.

Q: What permits are required for fence installation in New Berlin, WI?
A: In New Berlin, a building permit is not generally required for fence installation, read more about that HERE. Contact the New Berlin City Hall or visit their official website for specific permit application procedures and requirements.
Q: Can I install a fence on my property line in New Berlin?
A: Yes, you can install a fence on your property line in New Berlin. However, it's recommended to consult with your neighbors and understand any potential easements or restrictions before proceeding.
Q: What is the average lifespan of a fence in New Berlin, WI?
A: The lifespan of a fence in New Berlin depends on various factors, including the material used and maintenance efforts. Generally, a well-built and properly maintained fence can last anywhere from 15 to 30 years or more.
Q: Does Milwaukee Fence Finders offer fence repair services in New Berlin?
A: Absolutely! Milwaukee Fence Finders provides comprehensive fence repair services in New Berlin and surrounding areas. Whether your fence has suffered storm damage, rot, or general wear and tear, our skilled team can restore its functionality and appearance.
Q: Can Milwaukee Fence Finders customize fences to fit my specific needs?
A: Yes, we specialize in customizing fences to meet your unique requirements. From custom dimensions and styles to specialized features like gates and decorative elements, we work closely with you to create a fence that perfectly suits your property.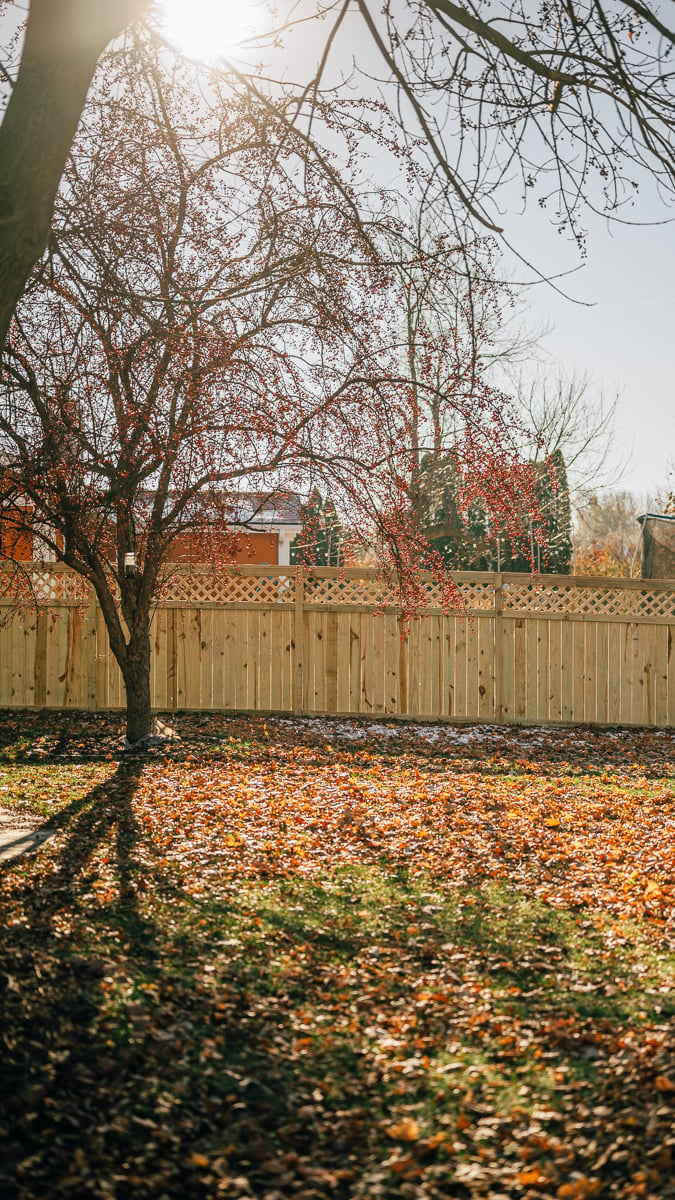 Fence Installation and Repair Services in New Berlin, WI
Enhance Your Property with Expertly Installed Fences and Gates
New Berlin, WI, residents rely on Milwaukee Fence Finders for all their fencing needs. Our experienced team is well-versed in various fence installation techniques and materials, ensuring that we can provide the ideal solution for your property. Whether you're looking to increase security, enhance privacy, or simply add a touch of elegance to your landscape, our extensive range of fencing options has you covered.
Popular Fence Materials in New Berlin, WI
From traditional to contemporary, we offer a wide selection of fence materials that cater to different preferences and functional requirements. Here are some of the most popular fence materials in New Berlin:
Wooden fences exude timeless charm and natural beauty. They are available in a variety of styles, including picket, privacy, and shadowbox. Our expert craftsmen use premium-quality wood that can withstand the local climate while enhancing the aesthetics of your property.
Vinyl fences offer durability, low maintenance, and versatility. These fences are resistant to rot, fading, and warping, making them an excellent long-term investment for homeowners in New Berlin. With a range of colors and styles available, you can achieve the perfect look for your property.
Chain-link fences are a practical and cost-effective option for both residential and commercial properties. They provide security while allowing visibility, making them suitable for various applications such as enclosing a backyard, securing a pool area, or delineating a commercial property.
Our Fence Installation Process
At Milwaukee Fence Finders, we prioritize a seamless and hassle-free fence installation experience for our customers in New Berlin, WI. Our process involves:
Consultation and Design:
We begin by understanding your specific needs, assessing your property, and discussing design options. Our team works closely with you to ensure we capture your vision and provide a customized solution.
Material Selection:
Once the design is finalized, we assist you in selecting the most suitable material for your fence. We consider factors such as durability, maintenance requirements, aesthetics, and budget.
Expert Installation:
Our skilled technicians handle the installation process with precision and efficiency. We follow industry best practices, ensuring that your fence is securely installed, properly aligned, and built to last.
Finishing Touches:
To complete the installation, we pay attention to every detail, ensuring your fence looks flawless. We address any specific requirements, such as gate installation or decorative elements, to create a cohesive and functional fencing solution.
Fence Repair, Replacement, and Gate Services
In addition to fence installation, Milwaukee Fence Finders offers professional fence repair, replacement, and gate services in New Berlin, WI. Our team has the expertise to diagnose and resolve various fence issues, including:
Rot and Decay: We can assess and repair sections of your fence affected by rot and decay, ensuring the structural integrity of your fencing.
Storm Damage: If your fence has suffered damage due to storms or severe weather conditions, our team can promptly restore it to its former glory.
General Wear and Tear: Over time, fences may require maintenance or replacement of components such as posts, boards, or hardware. We provide efficient and cost-effective repair and replacement solutions.
Gate Installation: Whether you need a pedestrian gate, driveway gate, or customized gate solution, our experts can design and install gates that seamlessly integrate with your fence.
New Berlin Fence Regulations Made Simple
Quick Access Links:
HOW TO AVOID FENCE CODE VIOLATIONS IN NEW BERLIN
NEW BERLIN WI FENCE INSTALLATION REGULATIONS 
Fencing can enhance your property's appeal and provide privacy, but it's important to follow the regulations set by the City of New Berlin. We've simplified the regulations to make it easier for homeowners to understand. Take a look:
Fence Location and Height
When it comes to fence height, it's measured from the average grade of the ground beneath the fence. Here's a breakdown of the regulations for different yard areas:
Front Yard:
The fence should not be closer to the street than the base setback line.
The maximum height allowed is 50 inches.
In the vision clearance triangle, the fence should not exceed three feet in height above the street level.
If you have a corner lot, the side facing the side street is also considered a front yard.
Side and Rear Yards:
Fences in the side or rear yards should not exceed 74 inches in height.
On double frontage lots, the side facing the rear street is considered a rear yard.
Maintenance-free materials, such as metal fences (chain-link, wrought-iron, aluminum), PVC/recycled materials, and pressure-treated wood, can be located on the lot line.
Fences made of materials other than maintenance-free materials should be at least two feet from the property line.
Fences should be located outside of easement areas, unless approved by the Plan Commission.
Fences should not block or disrupt existing drainage patterns.
Here's a table summarizing the height restrictions for fences in front yards, side yards, and backyards in both residential and commercial districts in New Berlin, WI:
Front Yard Height Restriction
Side Yard Height Restriction
Backyard Height Restriction
Fence Construction
It's essential to ensure your fence is constructed properly. Here are the key construction regulations:
Structural and Support Components:
All structural and support components of the fence should face away from adjacent properties.
Straight and Plumb:
All fences should be constructed straight and plumb.
Any fence that is not constructed in a straight and plumb condition, such as certain types of split-rail fences, requires review and approval by the Plan Commission.
Nonresidential Districts:
Fences in nonresidential districts should adhere to specific regulations outlined in § 275-59.
Fence Maintenance
To keep your fence in good condition, follow these maintenance guidelines:
All fences should be maintained in good repair at all times.
Signs or displays are not allowed on fences.
Avoid storing any materials between the fence and the lot line.
Permits
In most cases, you won't need a permit for your fence if it meets the above criteria. However, permits are required for the following scenarios:
Front Yard Fence:
Taller Fences:
If the fence exceeds 74 inches in height, Plan Commission review and approval are necessary.
Exception for Snow Fence
Temporary snow fences, designed to catch wind-blown snow, have specific rules. They are exempt from the general fence requirements but must adhere to the following guidelines:
Installation is permitted between November 1 and April 1 each year.
Understanding and complying with these regulations will help ensure that your fence installation in New Berlin, WI, is done correctly and in accordance with the local guidelines.
Disclaimer:
The information provided by Fence Finders LLC regarding building permits and regulations is for general informational purposes only. All information on the site is provided in good faith; however, we make no representation or warranty of any kind, express or implied, regarding the accuracy, adequacy, validity, reliability, availability, or completeness of any information on the site.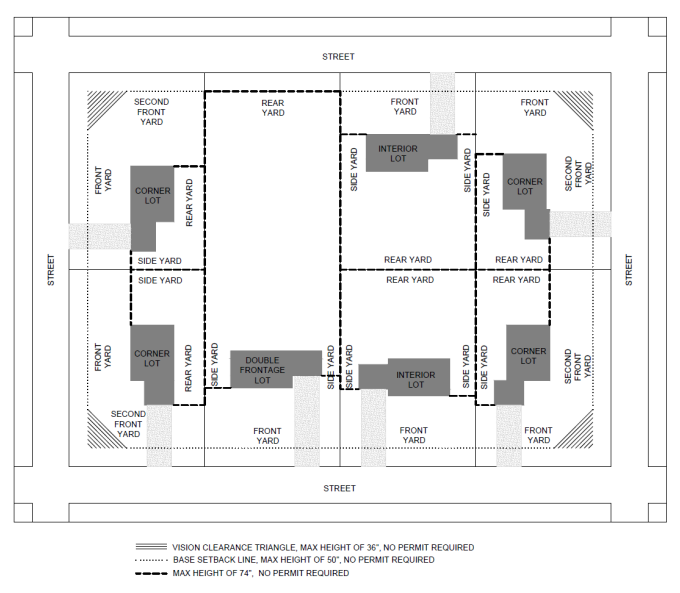 Disclaimer Cont.
While we strive to keep the information up to date and correct, we are not responsible or liable for any errors or omissions, or for the results obtained from the use of this information. Regulations and requirements may change, and the specific circumstances of your situation may affect the applicability of certain regulations.
We strongly recommend that you consult with your local municipality or a legal expert to understand the specific permit requirements for your fence installation project. Fence Finders LLC is not responsible for any decisions made based on the information provided on our site or in our communications.
By using our site or services, you agree to this disclaimer and our terms of service. If you do not agree, please do not use our site or services.