South Milwaukee
Wood
Fence Installation Company
Your Trusted Fence Installation Company in
South Milwaukee, WI
Fence contractor serving Milwaukee Metropolitan Area
Greetings, South Milwaukee, WI residents! Milwaukee Fence Finders is your go-to source for bespoke and durable fencing solutions for both residential and commercial spaces. As advocates for the environment, we choose only the finest quality materials for our extensive portfolio of over 200 distinctive fence styles. Our mission is to build a fence that not only uplifts the unique aesthetic of your property but also adheres to your financial parameters. We pledge an impeccable customer experience that will leave you delighted from the initial consultation to the final installation. Let's team up to create the perfect fence for your South Milwaukee property with Milwaukee Fence Finders!
Need a Fence in
South Milwaukee

? Let's quote it…
Why Milwaukee Fence Finders is The Best Fence Contractor in

West MIlwaukee Wisconsin
Cutting-Edge

Fence Design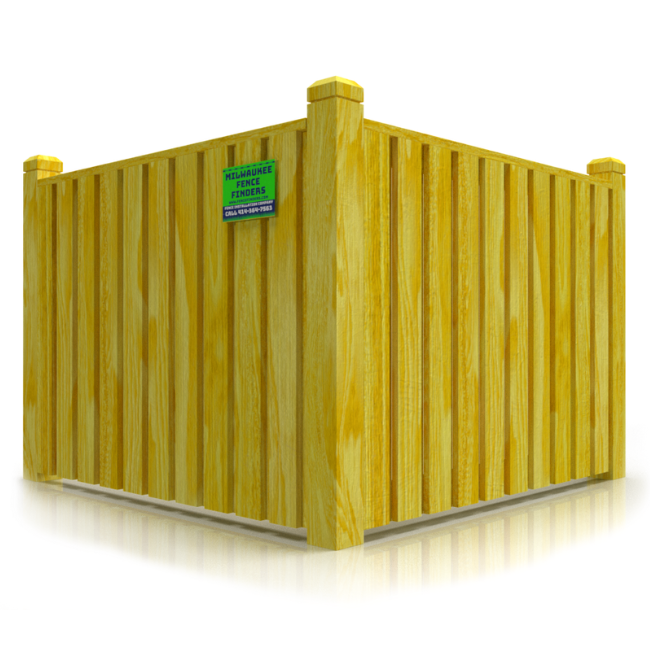 #2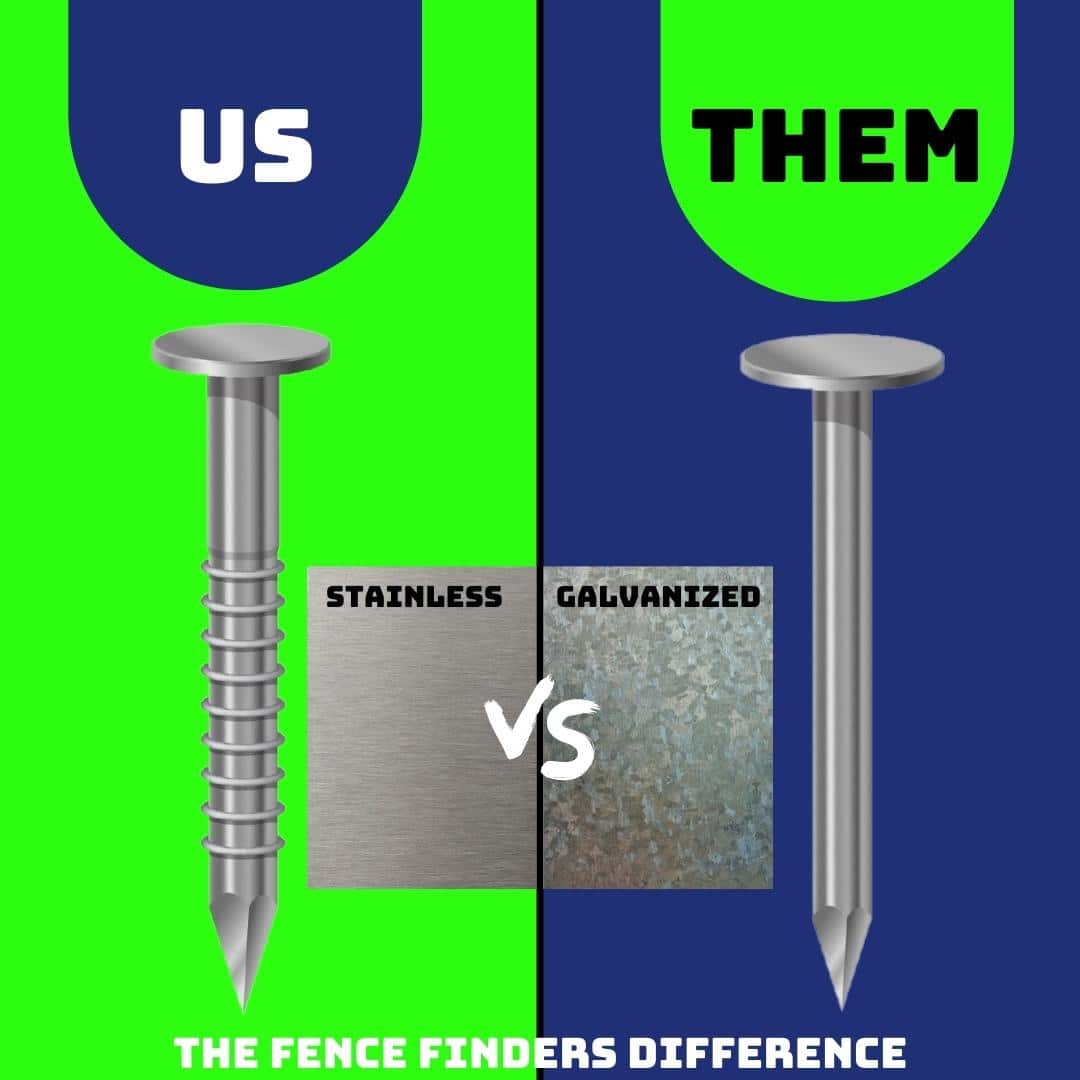 #1 – Superior Cedar:
In South Milwaukee, WI, cedar is the preferred choice for wooden fences. This choice material, celebrated for its natural resistance to weather, decay, and pests, promises a durable, low-maintenance solution for your fencing needs. The striking grain patterns and signature scent of cedar lend a layer of refinement to your South Milwaukee property. With Milwaukee Fence Finders, let's enhance the beauty and security of your home with a cedar fence that's built to last.
#2 – Robust Stainless Steel Fasteners:
In South Milwaukee, WI, Milwaukee Fence Finders constructs wooden fences using high-quality stainless steel fasteners, known for their superior strength and corrosion resistance. These fasteners are integral in prolonging your fence's lifespan, preserving its visual appeal while delivering steadfast security for your property. Trust in our commitment to quality materials and construction for a fence that stands the test of time.
#3 – Innovative Hourglass-Shaped Post Holes:
Experience unrivaled stability with our innovatively designed hourglass-shaped post holes in South Milwaukee, WI. This forward-thinking design is intended to offer exceptional support and minimize post movement, ensuring a robust and enduring fence for your South Milwaukee property. Trust Milwaukee Fence Finders for cutting-edge solutions that redefine fencing standards.
#4 – Expert Precision:
In South Milwaukee, WI, our construction process is grounded in precision and adherence to the highest standards of excellence. Utilizing top-notch materials, Milwaukee Fence Finders crafts fences that merge aesthetic allure with the durability necessary to withstand South Milwaukee's varying climate. Our fences aren't just barriers; they're a testament to quality and craftsmanship.

Do I need a permit to install a fence in South Milwaukee, WI?
In South Milwaukee, WI, you typically do require a permit to install a fence. The process for obtaining a permit can vary, so it's always a good idea to check with the local government or building authority for the most current information and procedures. You can usually find this information on the city's official website, or by contacting the South Milwaukee Building and Zoning Department directly. Always make sure to get the necessary permissions before beginning any construction project to avoid any legal issues or fines.
What types of fences do you install in South Milwaukee?
At Milwaukee Fence Finders, serving South Milwaukee, WI, we proudly offer an extensive range of fencing options to cater to your unique requirements and aesthetic preferences. Our comprehensive selection includes but is not limited to wood, vinyl, aluminum, chain link, and decorative metal fences. Whether you're seeking a rustic charm or a modern edge, we can deliver a tailored solution that impeccably aligns with your vision.
What materials are best for fence construction in South Milwaukee?
The choice of material depends on your personal preference, budget, and the specific requirements of your property. Common choices include wood (especially cedar), vinyl, aluminum, chain link, and decorative metal. Each has its own advantages and characteristics.
How high can I build my fence in South Milwaukee?
The maximum height for fences in South Milwaukee depends on the zoning of your property and the location of the fence. For the most accurate information, please refer to the local fencing regulations or contact the South Milwaukee Building and Zoning Department.
How long does a fence installation take in South Milwaukee?
The time it takes to install a fence can vary based on several factors, including the size of the area, the type of fence, and the specific conditions of your property. On average, a fence installation can take anywhere from a few days to a few weeks.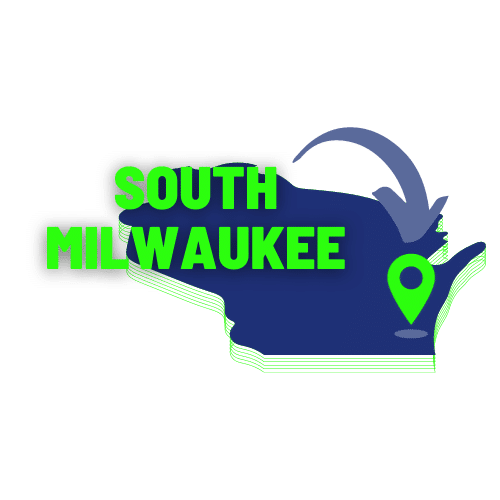 South Milwaukee WI Fence & Gate Repair
In South Milwaukee, WI, we're all too familiar with the extreme weather conditions. The blistering summers and icy winters can take a significant toll on our outdoor structures, including fences, decks, pergolas, and gazebos. That's why it's critical to select premium quality materials engineered to withstand our unique climate. Opting for shortcuts can lead to issues down the line.
However, even the toughest fences can exhibit signs of wear and tear or become damaged due to unpredictable storms. This is where our expertise at Milwaukee Fence Finders shines! We're not merely proficient in erecting new fences; we're also your trusted professionals for repairing existing fences and gates, whether they're enhancing your front walkway or safeguarding your driveway.
So, why pick Milwaukee Fence Finders for your fencing project in South Milwaukee? The answer is straightforward – we're locals, just like you, with branches in Milwaukee, Waukesha, and Madison. We take immense pride in our seamless, stress-free process that guides you from the initial quote to the final installation. We're with you at every stage of the journey.
Our solid reputation is anchored on three main pillars: superior quality fences, competitive prices, and our unwavering commitment to your satisfaction. With over a decade of experience installing fences throughout Wisconsin, we're well-equipped to cater to all your fencing needs.
Interested in learning more? We're just a message away. Use the contact form below to get in touch. Alternatively, if you prefer a one-on-one conversation, schedule a visit using our 'Book Now' feature. We'd be thrilled to stop by, evaluate your property, and provide a personalized quote.
South Milwaukee Residential & Commercial Gates
And let's not forget the gates! The ideal companion to your fence, a beautifully crafted gate adds the final touch of elegance and security. We offer a range of heights, materials, and styles to ensure your gate seamlessly complements your South Milwaukee property. Let's collaborate and create something truly extraordinary together!
South Milwaukee Fence Regulations
These rules apply to all fences and retaining walls in South Milwaukee, WI. They must be maintained in a vertical position and in good repair, or they should be removed. If paint or other preservatives have been applied, they must be repainted, resurfaced, or otherwise treated in a workmanlike manner to avoid any danger or unreasonable blight to the surrounding area, as determined by the City Engineer or Building Inspector.
Fences
Fences should not be constructed with materials such as railroad ties, plywood, logs, pipes, metal, fiberglass, or other materials not specifically manufactured for use as a fence. Barbed fences, razor fences, and corrugated steel fencing are not permitted in residential, commercial, or business districts. Approved materials include chain link, split rail, wood planking, PVC, or other materials specifically manufactured for fence construction.
Fences should not interfere with surface drainage along an adjoining lot line. Tarps, plywood, or other materials should not be connected to any fence for screening or other purposes. Structural members supporting the fence should be on the interior side. Temporary fences such as snow fences or construction fences are only permitted with written approval from the City Engineer or Building Inspector.
Yards
Yards are open spaces on a lot upon which a building is situated, unoccupied and unobstructed from the ground upward except as otherwise provided in the ordinance. There are different types of yards, each with specific definitions and requirements: front yard, rear yard, and side yard.
Height Requirements and Exceptions
Except for specific exceptions, no building or structure shall exceed the height limits established by this ordinance or amendments to it for the zone in which it is located. Buildings for public or semi-public use may exceed the height limit when the required setbacks and yards are increased appropriately. Certain structures, such as water towers, radio towers, etc., may also exceed the height limit when erected according to other city regulations.
Maximum Fence Heights
| Area of Yard | Maximum Height |
| --- | --- |
| Front Yard | To be determined by specific zone |
| Rear Yard | To be determined by specific zone |
| Side Yard | To be determined by specific zone |
Instructions: Applying for a Fence Permit in South Milwaukee, WI
1. Determine the requirements:
Start by familiarizing yourself with the local regulations and requirements for installing a fence in South Milwaukee. Check the city's zoning ordinances or contact the Building Inspection Department or relevant local authorities to understand the specific rules regarding fence height, materials, location, and any other restrictions or permits required.
2. Gather necessary documentation:
Prepare the documents and information you will need for the permit application. This may include:
Property survey or plat map: You may need a copy of your property survey or plat map that shows the boundaries and dimensions of your property.
Fence design and specifications: Provide details about the proposed fence, including materials, height, style, and any additional features such as gates or decorative elements.
Neighbor consent (if applicable): If your fence will be located near neighboring properties, some municipalities require written consent from adjacent property owners.
Any additional supporting documents: Depending on local requirements, you may need to provide additional documentation, such as a contractor's license or insurance information if you're hiring a professional installer.
South Milwaukee Fence Permit Application Download
3. Visit the Building Inspection Department:
Visit the South Milwaukee Building Inspection Department or the designated office responsible for issuing permits. It is recommended to contact the department in advance to confirm the office hours and any specific requirements.
4. Submit the application:
Fill out the fence permit application form provided by the Building Inspection Department. Include all the necessary information and attach the required documents mentioned in step 2.
5. Pay the fees:
Pay the required permit fees at the time of application submission. The fee amount will vary depending on the scope and size of the project.
6. Wait for review and approval:
After submitting the application and paying the fees, the Building Inspection Department will review your application and verify compliance with local regulations. The review process may take some time, so be prepared for a potential waiting period.
7. Receive the permit:
Once your fence permit application is approved, you will receive the permit from the Building Inspection Department. The permit will outline any specific conditions or requirements you must follow during the installation process.
8. Install the fence:
With the approved permit in hand, proceed with the installation of your fence according to the approved specifications and any conditions outlined in the permit.
9. Schedule inspections (if required):
In some cases, the Building Inspection Department may require inspections at certain stages of the fence installation process. Ensure you are aware of any inspection requirements and schedule them accordingly.
Remember that the above instructions are a general guideline, and it is essential to consult the specific requirements of the City of South Milwaukee and its Building Inspection Department for accurate and up-to-date information on obtaining a fence permit.
If you have any further questions or need additional assistance, don't hesitate to reach out to the Building Inspection Department or
Disclaimer:
The information provided by Fence Finders LLC regarding building permits and regulations is for general informational purposes only. All information on the site is provided in good faith, however, we make no representation or warranty of any kind, express or implied, regarding the accuracy, adequacy, validity, reliability, availability, or completeness of any information on the site.
Disclaimer Cont.
While we strive to keep the information up to date and correct, we are not responsible or liable for any errors or omissions, or for the results obtained from the use of this information. Regulations and requirements may change, and the specific circumstances of your situation may affect the applicability of certain regulations.
We strongly recommend that you consult with your local municipality or a legal expert to understand the specific permit requirements for your fence installation project. Fence Finders LLC is not responsible for any decisions made based on the information provided on our site or in our communications.
By using our site or services, you agree to this disclaimer and our terms of service. If you do not agree, please do not use our site or services.