Vernon, WI
Wood
Fence Installation Company
Expert Fence Installation in

Vernon, WI
Transform Your Property with High-Quality Fences by Milwaukee Fence Finders
Welcome to Vernon, WI, where beautiful landscapes and thriving neighborhoods come together. At Milwaukee Fence Finders, we specialize in professional fence installations, offering a wide range of styles and materials to suit your specific requirements. Whether you need added security, privacy, or aesthetic enhancement, our dedicated team is here to bring your vision to life. As the premier fence contractor in Vernon, we take pride in our attention to detail, superior craftsmanship, and commitment to customer satisfaction. From sturdy wood fences to elegant wrought iron, we have the perfect solution for your property. Discover the possibilities and experience the unparalleled service of Milwaukee Fence Finders.
Milwaukee Fence Finders stands out as the best fence contractor near Vernon, WI, for several reasons. With our vast expertise and extensive experience, we are equipped to handle any fence installation project, big or small. Our team of skilled professionals is committed to delivering exceptional results that exceed your expectations. We understand the unique needs of Vernon residents and offer personalized solutions to enhance your property's security, privacy, and appeal. By choosing us, you benefit from our unwavering dedication to quality, efficient installations, and reliable service. With our Lifetime Craftsmanship Warranty, you can trust that your fence will stand the test of time. Experience the superior craftsmanship and unmatched expertise of Milwaukee Fence Finders for all your fencing needs.
Why Fence Finders is The Best Fence Company in

Vernon, WI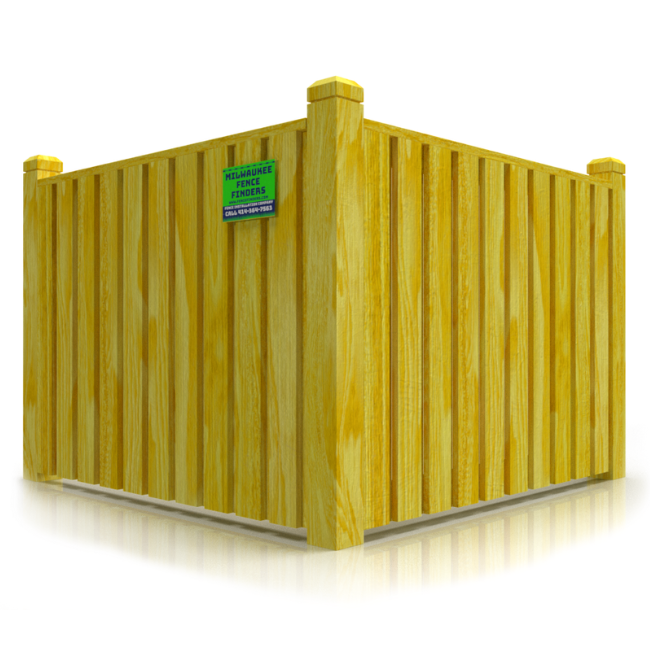 Enhance Privacy and Security
Protect your property and enjoy complete privacy with our durable fences.
Milwaukee Fence Finders provides top-quality fences in Vernon, WI, to enhance both privacy and security. Our expertly crafted fences are designed to keep your property safe and secure, providing a barrier that deters trespassers and unwanted visitors. Whether you choose a solid wood fence, vinyl privacy panels, or a sturdy chain-link solution, you can trust in our exceptional craftsmanship and attention to detail. Enjoy peace of mind knowing that your family, pets, and belongings are protected within the confines of your property. Let us create a private sanctuary where you can relax, entertain, and enjoy your outdoor space to the fullest.
Boost Curb Appeal
Add beauty and charm to your property with our stylish fence options.
At Milwaukee Fence Finders, we believe that fences should not only provide functionality but also enhance the aesthetic appeal of your property. Our selection of high-quality materials, including ornamental wrought iron, charming picket fences, and classic wooden designs, ensures that your fence becomes a focal point of admiration. Our experienced team will work closely with you to choose the perfect style, color, and design that complements your home's architecture and reflects your personal taste. With our meticulous installation process and impeccable attention to detail, your fence will be a source of pride and admiration for years to come.
Durability and Longevity
Invest in a fence that stands the test of time.
When you choose Milwaukee Fence Finders for your fence installation in Vernon, WI, you're making an investment in long-lasting quality. We source the finest materials and employ skilled craftsmen to ensure that your fence withstands the elements and maintains its beauty over time. Whether you opt for the natural warmth of wood, the low-maintenance advantages of vinyl, or the timeless appeal of wrought iron, our fences are built to last. Experience the durability and longevity of our fences, backed by our Lifetime Craftsmanship Warranty. Trust in our commitment to excellence and enjoy a fence that adds value to your property for years to come.
Customization and Personalization
Tailor-made solutions to suit your unique preferences.
At Milwaukee Fence Finders, we understand that every property and homeowner is unique. That's why we offer a wide range of customization options to bring your vision to life. From custom gate designs and decorative accents to personalized fence heights and styles, we strive to make your fence installation a reflection of your individuality. Our team of experts will guide you through the selection process, taking into account your specific needs, preferences, and budget. Experience the joy of a fence that perfectly complements your property, enhances your lifestyle, and adds value to your home.

Q: What are the most popular fence styles in Vernon, WI?
A: In Vernon, WI, the most popular fence styles include traditional wood fences, vinyl privacy panels, and ornamental wrought iron designs. These styles offer a perfect balance of aesthetics, functionality, and durability.
Q: How much does fence installation cost in Vernon, WI?
A: The cost of fence installation in Vernon, WI, depends on various factors such as the type of material, fence height, and the size of your property. For an accurate estimate, we recommend contacting Milwaukee Fence Finders for a personalized quote.
Q: Are permits required for fence installation in Vernon, WI?
A: Yes, permits are typically required for fence installation in Vernon, WI. It's essential to check with the local authorities to understand the specific regulations and permit requirements before proceeding with your project.
Q: Can I install a fence on a corner lot in Vernon, WI?
A: Yes, you can install a fence on a corner lot in Vernon, WI. However, there may be additional regulations and restrictions regarding height and setback requirements to ensure visibility and safety. It's advisable to consult with Milwaukee Fence Finders to ensure compliance with local guidelines.
Q: How long does fence installation take in Vernon, WI?
A: The duration of fence installation in Vernon, WI, depends on various factors such as the size of the project, weather conditions, and the type of material being used. Our team at Milwaukee Fence Finders strives to complete installations efficiently while maintaining the highest standards of quality.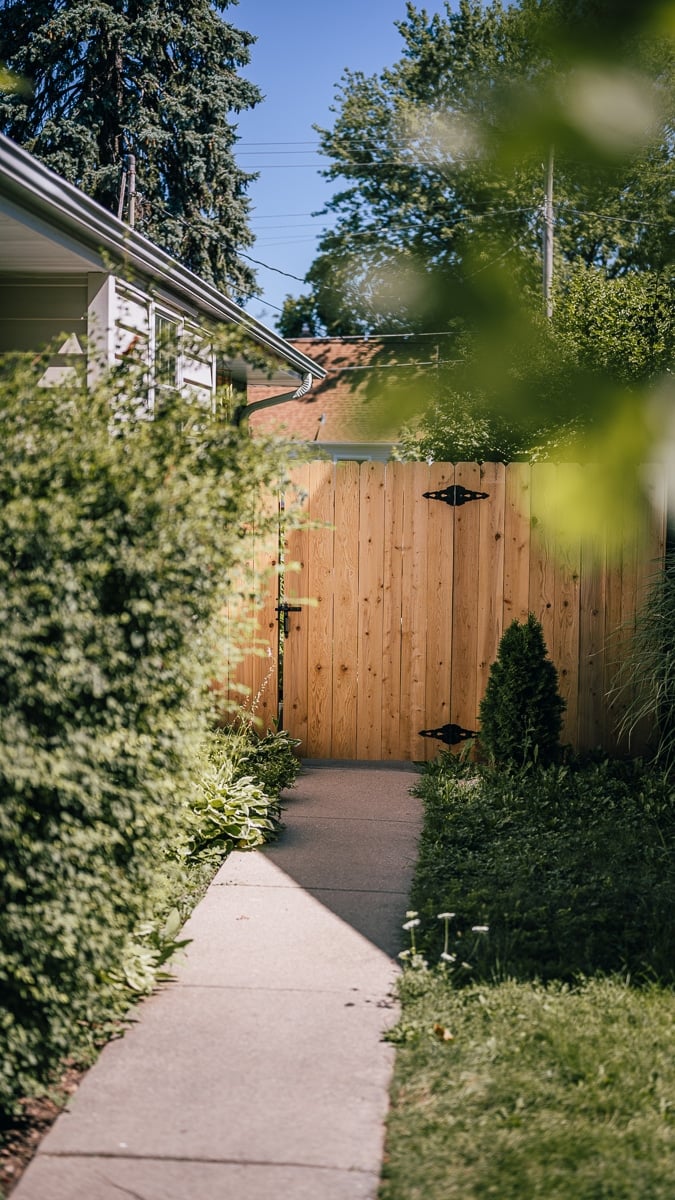 Fence Installation in Vernon, WI: Enhancing Your Property's Appeal and Functionality
Discover the Wide Range of Fence Materials, Styles, and Services Offered by Milwaukee Fence Finders
Milwaukee Fence Finders is your go-to fence contractor in Vernon, WI, offering comprehensive fence installation services and a wide selection of materials and styles. Whether you're looking to enhance your property's privacy, security, or aesthetics, we have the perfect solution to meet your needs. Let's explore the various fence installation options available in Vernon and the surrounding areas.
Types of Fence Materials:
When it comes to fence materials, we offer a diverse range of options to suit different preferences and budgets. These include:
Wood Fences: The timeless beauty and natural warmth of wood make it a popular choice among homeowners. Our expert craftsmen construct durable wood fences that can withstand the test of time while adding charm to your property.

Vinyl Fences: If you're seeking a low-maintenance and long-lasting solution, vinyl fences are an excellent choice. Available in various colors and styles, vinyl fences offer exceptional durability and resist fading, cracking, and warping.

Aluminum Fences: Combining elegance with durability, aluminum fences offer a stylish solution for both residential and commercial properties. With their versatility and minimal maintenance requirements, aluminum fences are a popular choice for enhancing curb appeal.

Chain-Link Fences: For those seeking a cost-effective and durable fencing option, chain-link fences provide excellent security without obstructing visibility. Our chain-link fences are available in different gauges and heights to meet your specific needs.
Popular Fence Styles in Vernon, WI:
In Vernon, WI, certain fence styles have gained popularity due to their aesthetics and functionality. These include:
Privacy Fences: Privacy is essential for homeowners, and our privacy fences offer the perfect solution. These tall and solid fences provide a sense of seclusion, allowing you to enjoy your outdoor space without prying eyes.

Picket Fences: Adding a touch of charm and nostalgia, picket fences are a classic choice for residential properties. These decorative fences define boundaries while maintaining an open and inviting feel.

Pool Fences: To ensure safety and comply with regulations, pool fences are a must-have for any property with a swimming pool. Our pool fences are designed to meet the required height and spacing specifications, providing peace of mind for families.

Ornamental Fences: For those seeking a blend of elegance and security, ornamental fences offer a stylish solution. These wrought iron or aluminum fences come in intricate designs and add a touch of sophistication to any property.
Additional Fence Services:
Milwaukee Fence Finders offers more than just fence installation in Vernon, WI. We provide comprehensive services to address all your fencing needs, including:
Fence Repair: If your existing fence has been damaged due to weather, accidents, or wear and tear, our skilled technicians can restore its functionality and appearance. We will assess the damage and recommend the most cost-effective repair solutions.

Fence Replacement: When your fence reaches the end of its lifespan or no longer meets your needs, our team can guide you through the process of selecting a suitable replacement. We ensure a seamless transition, removing the old fence and installing the new one efficiently.

Custom Gates: Complete your fence with a custom gate that perfectly matches your style and requirements. Our team can design and install gates that offer convenience, security, and a cohesive look with your fence.
Lifetime Craftsmanship Warranty:
At Milwaukee Fence Finders, we are committed to delivering the highest quality fences and installations. We stand behind our workmanship with a Lifetime Craftsmanship Warranty, ensuring that your fence remains in excellent condition for years to come. Our warranty covers any defects in materials or workmanship, giving you peace of mind and confidence in our services.
Experience the Difference with Milwaukee Fence Finders:
Choosing the right fence contractor is crucial for a successful installation that meets your expectations. Milwaukee Fence Finders has built a reputation for excellence in Vernon, WI, and the surrounding areas. With our extensive experience, attention to detail, and commitment to customer satisfaction, we guarantee a seamless and enjoyable fence installation experience. Contact us today to transform your property with a fence that combines functionality, beauty, and lasting value.
Fence Regulations and Permits in Vernon, WI: Your Step-by-Step Guide
Quick Access Links:
DOWLOAD VILLAGE OF VERNON WI FENCE REGULATIONS AND RESTRICTIONS
DOWNLOAD VILLAGE OF VERNON WI FENCE PERMIT APPLICATION
Ensure Compliance and Obtain a Fence Permit Hassle-Free with Milwaukee Fence Finders
When installing a fence in Vernon, WI, it's essential to familiarize yourself with the local regulations and obtain the necessary permits. Here's a user-friendly step-by-step guide to help you navigate the process smoothly:
Research Local Regulations: Start by researching the fence regulations specific to Vernon, WI. Check the local zoning ordinances or contact the Building Inspection Department to understand the requirements for fence height, setback distances, and materials.
FENCE REGULATIONS AND PERMIT INFORMATION


Permit Fee: $45.00

To obtain a fence permit, you must submit an application that includes the following details:

Name
Address
Height of the fence
Type of fence
Plat indicating the proposed fence's location
| Location | Maximum Fence Height |
| --- | --- |
| Side and Rear Yards | 6 feet |
| Front Yards, Street Side | 4 feet |
Fence Regulations:

Side and Rear Yards: In residential districts, it is prohibited to erect or construct a fence exceeding six feet in height from ground level in the side or rear yards. However, you may apply for a variance from the Plan Commission to exceed this limit. For properties located on a lake, the yard on the lakeside of the residence is considered the rear yard for the purpose of this regulation.
Front Yards, Street Side: In residential districts, the maximum height allowed for a fence in the front yard is four feet. However, there is an exception for fences within the front yard of a lot. These fences must be located at a minimum distance from the base setback line as established for principal buildings in the respective zoning district.
Construction: Fences should be constructed in a manner that presents the decorative side facing the neighboring property and the street. The supportive side should face the inside of the property where the fence is being constructed.

Administration:

The Building Inspector is responsible for the administration and enforcement of the provisions outlined in this section. Their role includes overseeing the process of reviewing fence permit applications, ensuring compliance with the regulations, and addressing any violations or concerns that may arise.

By adhering to these fence regulations and obtaining the necessary permit, you can contribute to a harmonious and visually appealing neighborhood while ensuring the safety and privacy of your property. If you have any questions or need further assistance, please contact the Building Inspector's office.
 

Determine Property Boundaries: Before proceeding with the fence installation, identify your property boundaries accurately. This step ensures that your fence is installed within your property lines and does not encroach on neighboring properties.
Submit the Permit Application: Obtain a fence permit application from the Building Inspection Department or download it from the official website. Fill out the form, providing accurate details about the proposed fence, including dimensions, materials, and location.
Gather Supporting Documents: Depending on the regulations, you may need to provide additional documents with your permit application. This could include a site plan or a survey indicating the fence's placement and proximity to property lines.
Pay the Permit Fees: Pay the required permit fees as specified by the Building Inspection Department. The fees may vary based on factors such as fence type, size, and the number of permits required.
Submit the Application Package: Compile all the necessary documents, including the permit application and supporting materials. Submit the complete application package to the Building Inspection Department in person or via mail, following their specific guidelines.
Wait for Approval: The Building Inspection Department will review your application and ensure compliance with the local regulations. This process may take several days or weeks, depending on their workload. Be patient and refrain from starting any construction until you receive the permit.
Schedule the Installation: Once you receive the approved permit, contact Milwaukee Fence Finders to schedule the fence installation. Our experienced team will work with you to set a convenient date and ensure a smooth installation process.
Remember, fence regulations and permit requirements can vary based on factors such as property location, zoning district, and homeowner associations. It's crucial to consult with the local authorities and follow their guidelines to avoid any potential issues or violations.
Please note that the information provided regarding building permits and regulations is for general informational purposes only. While we strive to provide accurate and up-to-date information, it's essential to verify the specific requirements with the Building Inspection Department or relevant local authorities.
Disclaimer Cont.
While we strive to keep the information up to date and correct, we are not responsible or liable for any errors or omissions, or for the results obtained from the use of this information. Regulations and requirements may change, and the specific circumstances of your situation may affect the applicability of certain regulations.
We strongly recommend that you consult with your local municipality or a legal expert to understand the specific permit requirements for your fence installation project. Fence Finders LLC is not responsible for any decisions made based on the information provided on our site or in our communications.
By using our site or services, you agree to this disclaimer and our terms of service. If you do not agree, please do not use our site or services.