Wauwatosa
Wood
Fence Installation Company
Your Trusted Fence Installation Company in
Wauwatosa, WI
Fence contractor serving Milwaukee Metropolitan Area
Hello, Wauwatosa! Milwaukee Fence Finders welcomes you to a realm of robust and elegant fences designed for both homes and businesses. We prioritize eco-friendly practices and handpick superior materials for our extensive collection of over 200 distinct fence designs. We're committed to crafting a fence that not only enhances your property's aesthetic but also fits your financial needs. With us, the journey from conception to completion is a smooth, satisfying process. Let's partner up and bring your dream fence to life in Wauwatosa!
Need a Fence in
Wauwatosa

? Let's quote it…
Why Milwaukee Fence Finders is The Best Fence Contractor in

Wauwatosa Wisconsin
Cutting-Edge

Fence Design


#2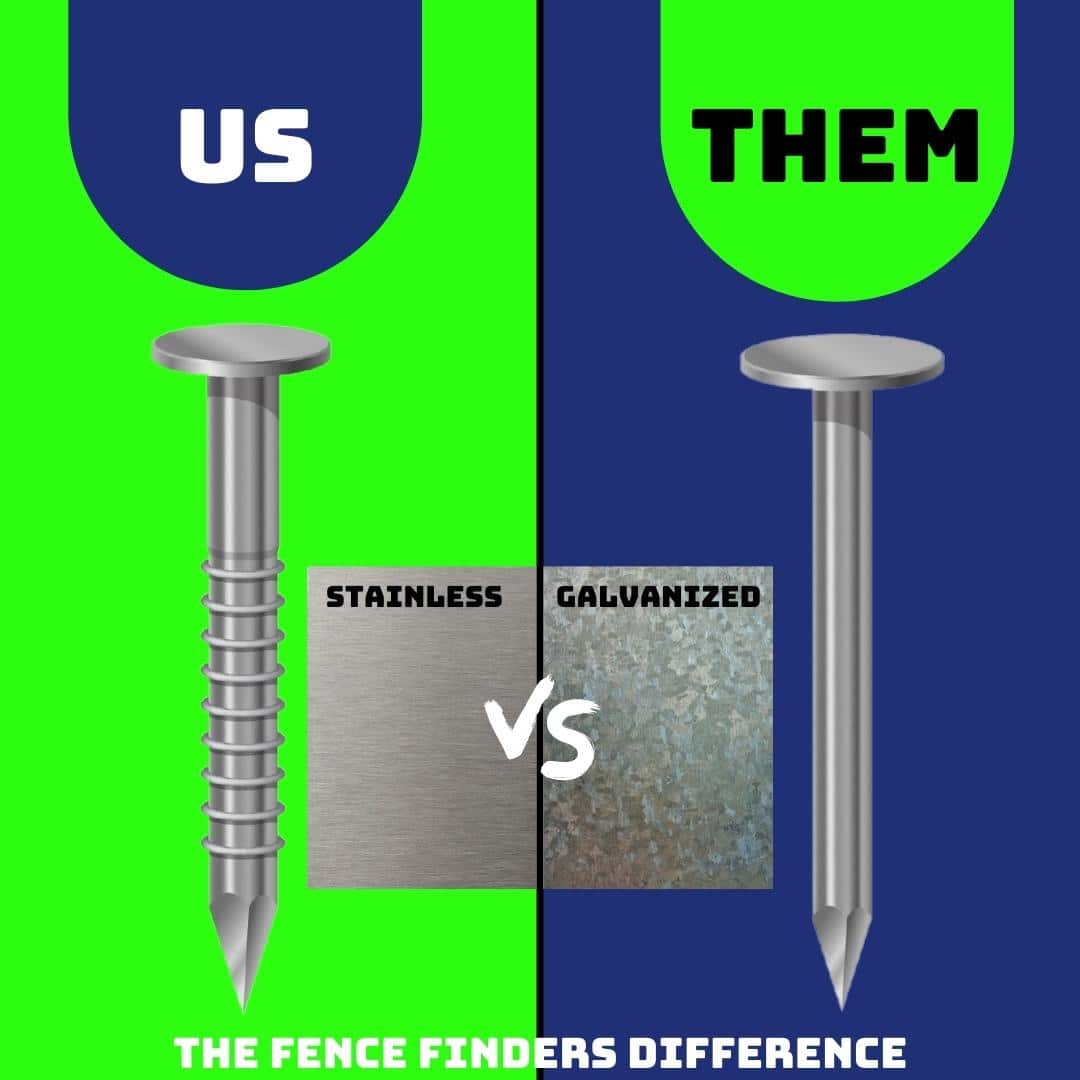 #1 – High Quality Cedar:
Cedar fencing is a popular choice in Wauwatosa, WI due to its natural resistance to weather, decay, and pests. The beautiful grain patterns and inviting scent of cedar add a refined touch to any property.
#2 – Durable Stainless Steel Fasteners:
We assemble our wooden fences in Wauwatosa using stainless steel fasteners, celebrated for their excellent strength and rust resistance. These components ensure your fence's longevity, aesthetic appeal, and security.
#3 – Unique Hourglass-Shaped Post Holes:
Enjoy unparalleled stability with our innovative hourglass-shaped post holes in Wauwatosa, WI. This design aims to provide superior support and minimal post movement, promising a sturdy and enduring fence for your property.
#4 – Precision Craftsmanship:
Our process in Wauwatosa is rooted in attention to detail and adherence to the highest standards. Using top-tier materials, we craft fences that combine aesthetic beauty and the resilience needed to withstand Wauwatosa's varying weather conditions.

Do I need a permit for fence installation in Wauwatosa, WI?
Yes, typically, a permit is necessary for fence installations in Wauwatosa. Our team is prepared to guide you through this process and ensure your installation aligns with local codes and regulations.
What types of fences do you install in Wauwatosa?
At Milwaukee Fence Finders, we offer a broad spectrum of fencing options, such as wood, vinyl, aluminum, chain link, and decorative metal fences. We're here to provide a solution tailored to your needs and aesthetic preferences.
How long does a fence installation take in Wauwatosa?
The timeline for fence installation varies depending on the project's size and complexity. However, most residential fences can be installed within a week. We can give a more precise timeline after assessing your specific requirements.
Can Milwaukee Fence Finders help me select the appropriate fence for my Wauwatosa property?
Absolutely! Our team of experts is always prepared to assist you in choosing a fence that aligns with your property's style, your security requirements, and your budget.
What is the average cost of fence installation in Wauwatosa, WI?
The cost of fence installation can vary greatly, depending on the fence type, the size of the area to be enclosed, and the specific conditions of your property. We provide free, no-obligation quotes to give you an accurate cost estimation for your project.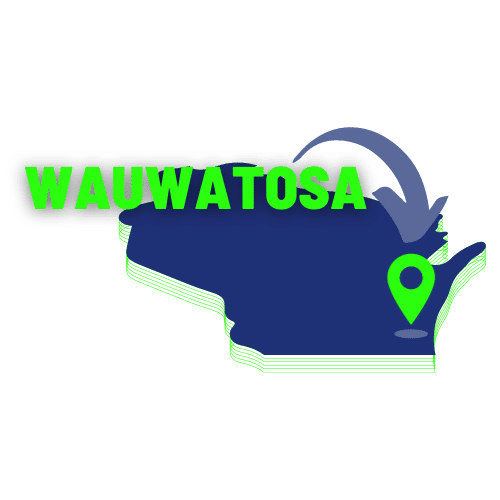 Wauwatosa WI Fence & Gate Repair
We understand the toll Wisconsin's dramatic weather swings can take on your outdoor structures, including fences, decks, pergolas, and gazebobos. That's why it's essential to invest in premium materials capable of enduring our unique weather patterns. Shortcuts may lead to future complications. But, even the most resilient fences can show signs of wear or suffer occasional storm damage.
This is where Milwaukee Fence Finders excels! We're not just proficient in constructing new fences. We're also your trusted partner for repairing existing fences and gates, whether they're accenting your front pathway or safeguarding your driveway.
So, why choose Milwaukee Fence Finders for your fencing needs? Simply put, we're locals, just like you, with branches in Milwaukee, Waukesha, and Madison. We pride ourselves on our streamlined, hassle-free process that guides you from the initial quote to the final installation. We're by your side, every step of the way. Our stellar reputation is founded on three pillars: high-quality fences, competitive pricing, and our undying dedication to your satisfaction. With over ten years of experience installing fences throughout Wisconsin, we're equipped to address all your fencing needs.
Interested in learning more? We're just a message away.
We'd be thrilled to assess your property and provide a personalized quote.
Wauwatosa Residential & Commercial Gates Don't forget about gates!
The perfect accompaniment to your fence, a well-crafted gate provides the final touch of style and security. We offer a variety of heights, materials, and styles to ensure your gate flawlessly complements your Wauwatosa property. Let's collaborate and create something remarkable together!
Guidelines and Specifics for Fence Installation in Wauwatosa, WI
In Wauwatosa, the following regulations have been set for fence installations:
Is a Permit Required for Fence Installation?
The height of a fence is calculated from the ground level to the top of the fence. For instance, if you intend to install a fence with a maximum height of 4'6″ and you leave a gap of 2″ between the base of the fence and the ground level, the remaining fence and its components will have a maximum height of 4'4″, resulting in a total height above ground level of 4'6″.
Note: If you plan to erect a fence in a floodplain, a floodplain permit is obligatory, even if a fence/building permit is not mandated.
In the case of corner lot properties, the front is identified as the narrowest frontage facing the street.
|  Location | Height | Permit | Additional Requirements |
| --- | --- | --- | --- |
| Side yards |  4.5 feet |  No |  None |
| Abutting an Alley | 6.0 feet |  Yes |  Setback 18 inches from property line |
| Abutting a Street on side |  4.5 feet |  Yes |  None |
| Front yards |  3.0 feet |  Yes | Setback 18 inches; allowed for decorative use; length limited to 20% of width of the lot; design must be 40% open; chain link fences prohibited; approval by design review board |
| Buildable Area of Lot |  6.0 feet |  No |  None |
| Abutting Non-residential |  6.0 feet |  Yes |  None |
| Rear yard not abutting a street |  6.0 feet |  No |  None |
Permissible Fence Construction Materials:
The utilization of wood, masonry, and metal is sanctioned for fence construction. Nonetheless, in residential zones, the employment of barbed, agricultural or poultry wire, snow, and electric fences are expressly proscribed. Chain link fences are explicitly prohibited in front yard areas.
Establishment of Property Boundaries:
To ascertain property boundaries with precision, the procurement of a survey is required or the detection of iron pipes at the lot line corners should be executed.
Acquisition of a Survey:
Please refer to personal records for a pre-existing survey. The said document may have been included during the home purchase transaction. If not, an updated survey from a registered land surveyor is requisite for permit submissions.
Note: For corner lots, the narrowest width of the property abutting a street is designated as the front yard, irrespective of the direction the house is oriented.
Neighbor's Fence Construction:
In instances of a neighbor initiating fence construction, there is no requirement for your consent or prior notification. Any conflicts stemming from fence construction or location are to be addressed solely through civil litigation.
Fence Orientation:
The aesthetically pleasing side of the fence is to be outward facing. Notwithstanding, certain fence styles are designed to be appealing from both directions.
Application Procedure:
Applications are accepted via this online self-service portal. This platform allows for the uploading of necessary documents and facilitates online payments. During the application process, the following submissions are required:
A PDF document of a sketch or photograph illustrating the proposed fence style
Documentation of the fence height and any change of height
A recent land survey
The application fee of $50
For further inquiries, please communicate with the Building & Safety Division via email or by dialing (414) 479-8907.
Wauwatosa Fence Permit Information
Below are the standard steps to obtain a fence permit in Wauwatosa, WI. However, always verify the most recent information and procedures with the local government or authority, as the process can change:
Check Local Regulations: Every city has its unique set of rules and regulations for fence installations. You should familiarize yourself with Wauwatosa's specific regulations, usually available on the city's official website.
Prepare a Site Plan: Draft a comprehensive site plan of your property showing the proposed fence location. Include measurements, distances from property lines, the fence height, and the fence type. If you're not experienced with creating site plans, you might need professional assistance.
Complete the Application: Obtain the Fence Permit Application from the Wauwatosa Building and Zoning Department, either online or in person. Fill out the application, providing all necessary information.
Submit the Application: Submit your completed application, the site plan, and the required application fee. This can typically be done in person, by mail, or in some cases online.
Wait for Approval: The city will review your application, which may take a few days or weeks, depending on their workload. If they need additional information, they will contact you.
Receive the Permit: If your application is approved, you will receive your permit. You must keep this permit on-site during your fence construction.
Inspection: After your fence is installed, you may need to schedule an inspection to ensure the fence complies with all regulations and codes. Remember, this is a general guideline, and the exact process may vary. It's essential to verify current procedures with the Wauwatosa Building and Zoning Department.
Disclaimer:
The information provided by Fence Finders LLC regarding building permits and regulations is for general informational purposes only. All information on the site is provided in good faith, however, we make no representation or warranty of any kind, express or implied, regarding the accuracy, adequacy, validity, reliability, availability, or completeness of any information on the site.
Disclaimer Cont.
While we strive to keep the information up to date and correct, we are not responsible or liable for any errors or omissions, or for the results obtained from the use of this information. Regulations and requirements may change, and the specific circumstances of your situation may affect the applicability of certain regulations.
We strongly recommend that you consult with your local municipality or a legal expert to understand the specific permit requirements for your fence installation project. Fence Finders LLC is not responsible for any decisions made based on the information provided on our site or in our communications.
By using our site or services, you agree to this disclaimer and our terms of service. If you do not agree, please do not use our site or services.