West Allis
Wood
Fence Installation Company
Your Trusted Fence Installation Company in
West Allis, WI
Fence company serving Milwaukee Metropolitan Area
Your West Allis fence installation specialist, Milwaukee Fence Finders, is here to deliver top-notch fence solutions for your residential and commercial spaces. We pride ourselves in our eco-friendly approach, offering over 200 distinctive fence designs made from premium-grade materials. Together, we can create a fence that not only enhances the aesthetic appeal of your property but also caters to your financial constraints. Our pledge? A customer experience journey that will leave you delighted from start to finish. Let's join forces to build the ideal fence for your West Allis property!
Need a Fence in
West Allis

? Let's quote it…
Why Milwaukee Fence Finders is The Best Fence Contractor in

West Allis Wisconsin
Cutting-Edge

Fence Design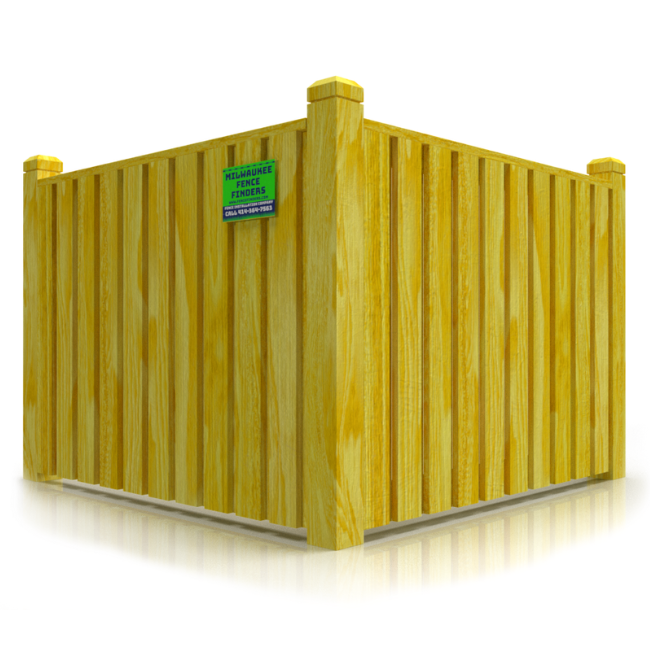 #2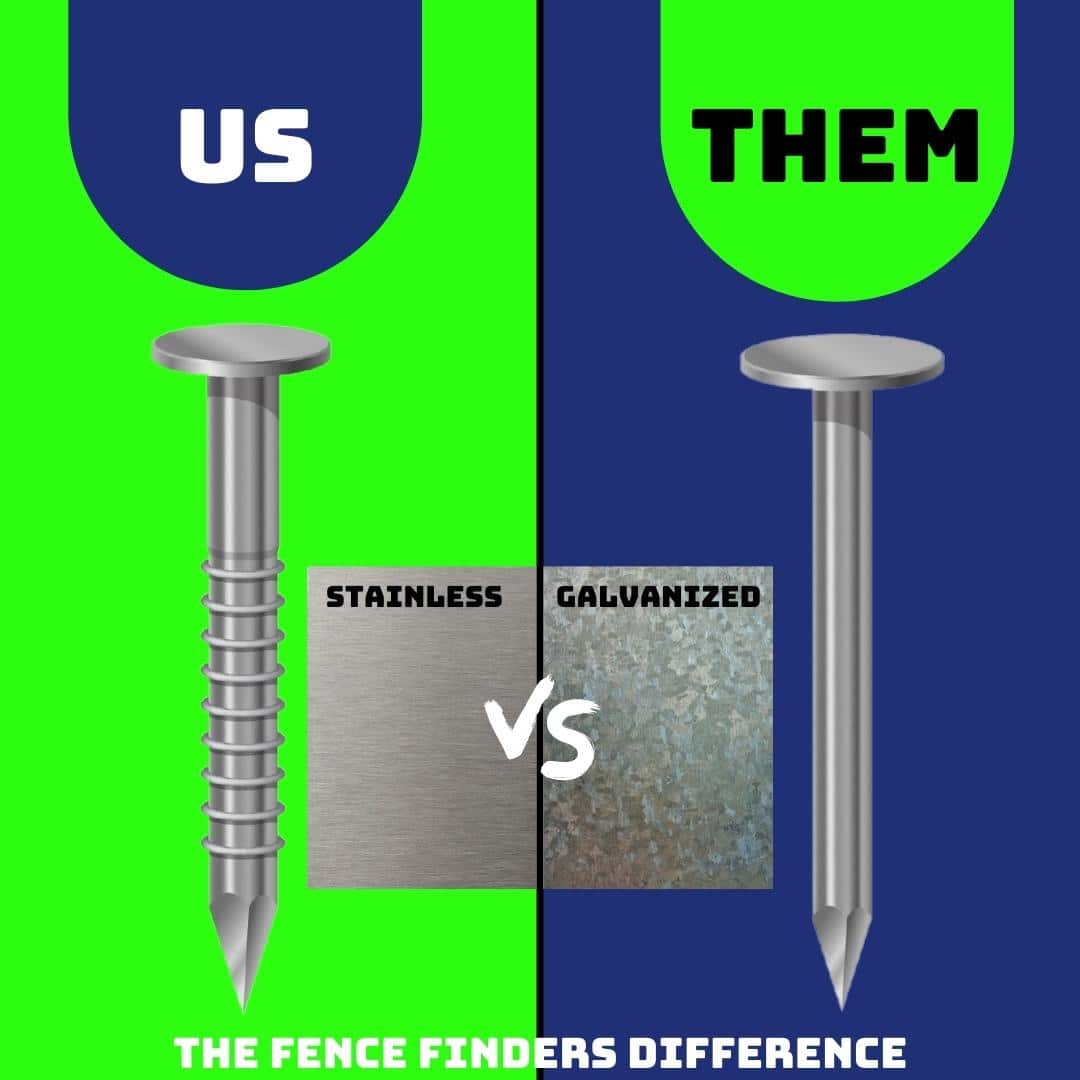 #1 – High-Quality Cedar:
Cedar is the go-to choice for wooden fences in West Allis, WI. This naturally durable wood offers excellent resistance against weather elements, decay, and pests, making it a low-maintenance option for your fencing requirements. The appealing grain and unique scent of cedar add a distinct elegance to your West Allis property.
#2 – Durable Stainless Steel Fasteners:
We use stainless steel fasteners, known for their superior strength and rust resistance, to build our wooden fences in West Allis, WI. These fasteners are key to extending your fence's lifespan, maintaining its visual allure while offering dependable security for your property.
#3 – Unique Hourglass-Shaped Post Holes:
Our distinct hourglass-shaped post holes provide enhanced stability for your fences in West Allis, WI. This advanced design aims to offer unmatched support and minimize post movement, ensuring a sturdy and long-lasting fence for your West Allis property.
#4 – Precision Craftsmanship:
In West Allis, WI, our construction process is characterized by attention to detail and adherence to the highest standards. Using top-quality materials, we create fences that balance aesthetic charm with the robustness needed to withstand West Allis's changing climate.

Do I need a permit to install a fence in West Allis, WI?
Permits are not required for residential fences in West Allis, WI. However, commercial fences may require permits. More information about how to obtain a permit should you need one is below, towards the bottom of the page.
What types of fences do you install in West Allis?
At Milwaukee Fence Finders, we install a broad range of fences, including but not limited to wood, vinyl, aluminum, chain link, and decorative metal fences. We can provide a solution that matches your specific requirements and aesthetics.
How long does it typically take to install a fence in West Allis?
The timeline for fence installation depends on the project's size and complexity, but most residential fences can be installed within a week. We'll provide a more accurate timeline after assessing your specific needs.
Can Milwaukee Fence Finders help me choose the right fence for my property in West Allis?
Absolutely! Our expert team is always ready to assist you in selecting a fence that complements your property's style, meets your security needs, and fits within your budget.
What is the typical cost of installing a fence in West Allis, WI?
The cost of fence installation varies greatly depending on the fence type, the size of the area to be enclosed, and the specific conditions of your property. We offer free, no-obligation quotes to provide you with an accurate estimate for your project.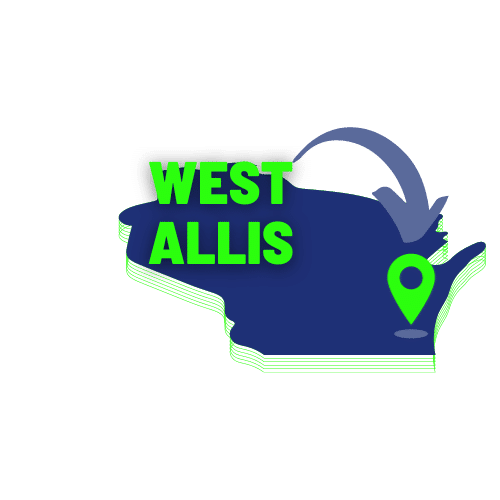 West Allis, WI Fence & Gate Repair
Wisconsin's intense weather conditions, from hot summers to icy winters, can significantly impact our outdoor spaces, including our fences, decks, pergolas, and gazebos. Hence, choosing high-grade materials designed to endure our unique climate is essential. Avoiding this can lead to future complications. However, even the sturdiest fences can show signs of wear or get damaged during unexpected storms. That's when our expertise comes into play!
At Milwaukee Fence Finders, we're not just proficient at erecting new fences; we're also your trusted experts for repairing existing fences and gates, whether they're adorning your entrance or safeguarding your driveway. So, why choose Milwaukee Fence Finders for your fencing project? The answer is simple: we're locals, just like you, with branches in Milwaukee, Waukesha, and Madison.
We pride ourselves on our seamless process that escorts you from the initial quote to the final installation. We're with you every step of the way. Our strong reputation is founded on three pillars: top-notch fences, competitive pricing, and our steadfast commitment to your satisfaction. With over a decade of experience installing fences throughout Wisconsin, we're equipped to handle all your fencing needs.
Want to know more? We're just a message away. Use the contact form below to get in touch. Or, if you prefer a more personal interaction, schedule a visit using our 'Book Now' feature. We'd be delighted to visit, assess your property, and provide a custom quote.
West Allis Residential & Commercial Gates
Don't forget about gates! The perfect companion to your fence, an elegantly designed gate adds the final touch of style and security. We offer a variety of heights, materials, and styles to ensure your gate perfectly matches your West Allis property. Let's collaborate and create something spectacular together!
West Allis, Wisconsin Fence Regulations and Permits
West Allis, WI – Residential Fence Permit and Regulation Guide
Step 1: Understand the Basics
Fences can be built in all residential districts of West Allis. While you won't need a permit to build a fence, there are still several rules and regulations that must be adhered to. This guide will provide an overview of those requirements. The complete list can be found in the Revised Municipal Code of West Allis.
Note: If you're dealing with non-1 or 2 family use properties, please contact the Planning Department at planning@westalliswi.gov for additional submission and approval requirements.
Step 2: Choose Your Materials Wisely
Fences must be built using approved materials. These can include prefabricated fencing available at retail stores or treated lumber. Sheet metal and other salvage materials are not allowed. The building inspector will confirm if your selected materials are suitable.
Table 1: Approved and Disapproved Fence Materials
| Approved Materials | Disapproved Materials |
| --- | --- |
| Prefabricated Fencing | Sheet Metal |
| Treated Lumber | Salvage Materials |
Also, remember that electrified fences and barbed wire fences are not permitted on residential properties.
Step 3: Put the Good Side Out
Make sure the "good" side of your fence faces outward – towards the neighbor, the street, or the alley. This is a common etiquette and also a requirement in West Allis.
Step 4: Be a Good Neighbor
Before you start building, it's a good idea to speak with your neighbors about your plans. This can help prevent any potential disputes regarding property lines or fence types. If you're unsure of your property lines, consider hiring a surveyor or check with the Department of Building Inspection and Neighborhood Services to see if they have a current survey on file.
Note: All disputes related to property lines are civil matters between property owners. The City will not get involved in these disputes.
Step 5: Maintain Your Fence
As the owner of the fence, it's your responsibility to keep it in good repair, even if it's located right up to your neighbor's lot line.
Step 6: Know Where and How High to Build
Your fence can go right up to, but not over, your property line or the City's right-of-way. No fences are allowed in the front yard. Fences usually start at the front foundation wall of the house. In side and rear yards, you're free to erect fences.
Table 2: Fence Height Limitations
| Location | Max Height |
| --- | --- |
| General | 6′ |
| Vision Triangle* | 3′ |
*Vision Triangle is the area on a lot where two streets intersect; a street intersects with an alley; or an alley intersects with an alley.
Remember, for corner lots, the longer dimension of the lot along the street is considered the side yard. Fences are allowed here, but not in the required front yard setback.
For further inquiries, you can always contact the City of West Allis Code Enforcement Department at (414)302-8400 or visit them at 7525 W. Greenfield Ave., West Allis, WI 53214.
Happy fencing, West Allis residents!
Disclaimer Cont.
While we strive to keep the information up to date and correct, we are not responsible or liable for any errors or omissions, or for the results obtained from the use of this information. Regulations and requirements may change, and the specific circumstances of your situation may affect the applicability of certain regulations.
We strongly recommend that you consult with your local municipality or a legal expert to understand the specific permit requirements for your fence installation project. Fence Finders LLC is not responsible for any decisions made based on the information provided on our site or in our communications.
By using our site or services, you agree to this disclaimer and our terms of service. If you do not agree, please do not use our site or services.