River Hills
Wood
Fence Installation Company
Your Trusted Fence Installation Company in
River Hills, WI
Fence contractor serving Milwaukee Metropolitan Area
At Milwaukee Fence Finders, we specialize in top-notch fence installation services in River Hills, WI. We understand the unique fencing needs of this prestigious community and offer solutions that blend aesthetic appeal with utmost security. From selecting high-quality materials to executing flawless installations, our team is dedicated to enhancing your property's outdoor spaces. We are locals, familiar with River Hills' specific requirements, and we work diligently to ensure your fencing project is a seamless, stress-free experience. Trust Milwaukee Fence Finders for your next fence installation project and experience the difference of working with true professionals.
Need a Fence in
River Hills

? Let's quote it…
Why Milwaukee Fence Finders is The Best Fence Contractor in

River Hills Wisconsin
Cutting-Edge

Fence Design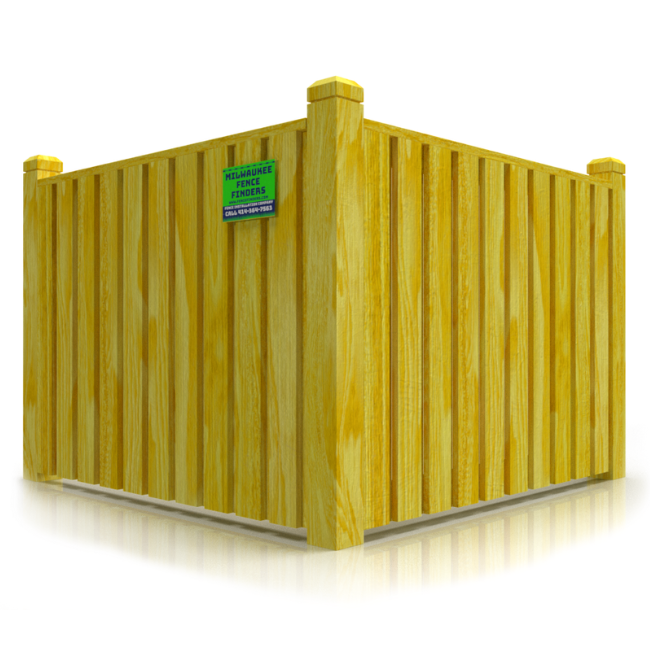 #2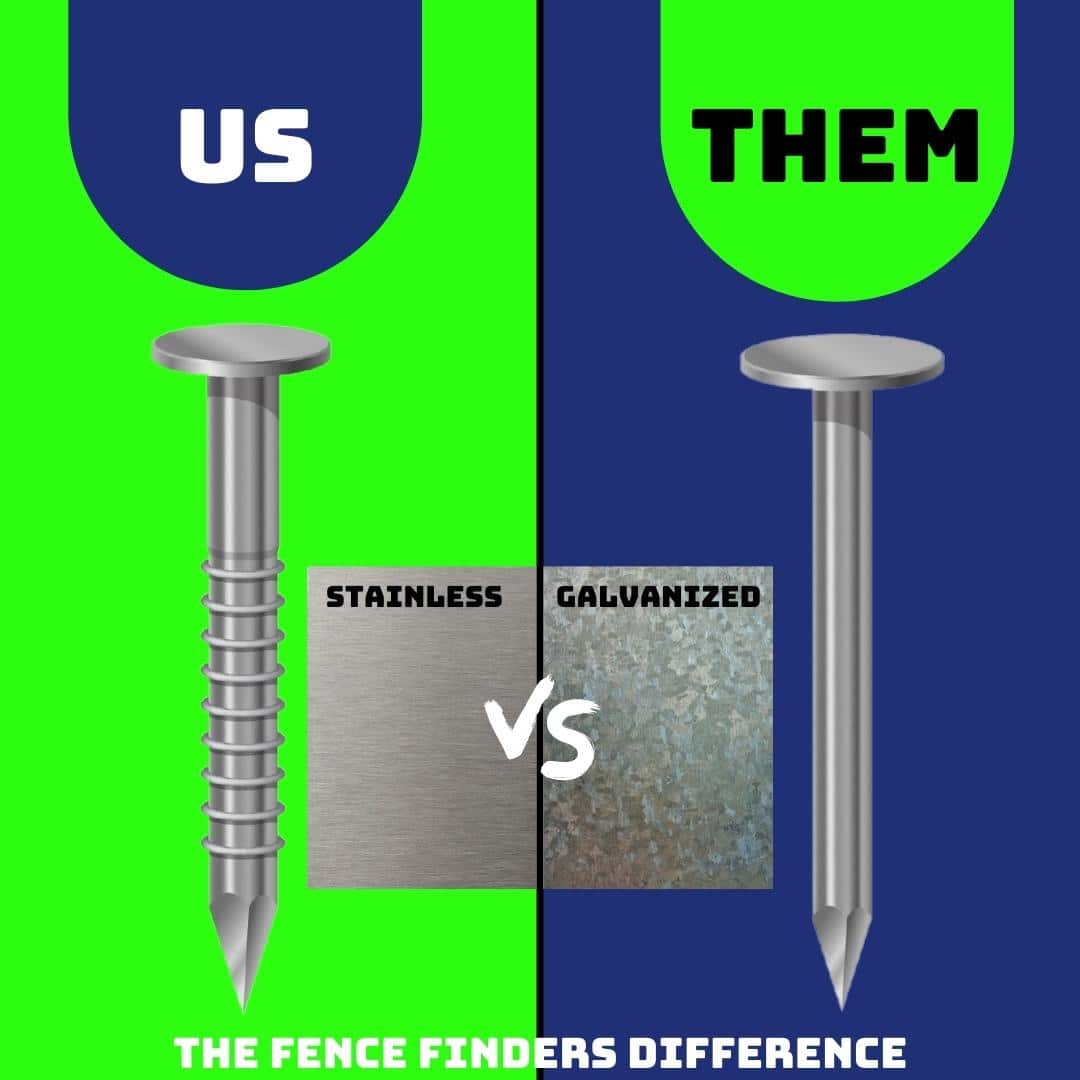 #1 – Superior Cedar:
In River Hills, high-quality cedar is a top choice for fences due to its timeless elegance and durability. Cedar's natural resilience to weather conditions and its inherent pest resistance make it an ideal choice for enduring Wisconsin's weather extremes. Choose cedar for a long-lasting, beautiful fence that enhances your property.
#2 – Durable Stainless Steel Fasteners:
In River Hills, WI, we meticulously build our cedar fences using robust stainless steel fasteners, recognized for their superior durability and rust resistance. These vital components ensure your fence's longevity, preserving its visual charm while offering steadfast security for your upscale property. Opt for a fence that is designed to stand the test of time, right here in River Hills.
#3 – Revolutionary Hourglass-Shaped Post Holes:
Witness superior stability with our innovatively crafted hourglass-shaped post holes in River Hills, WI. This avant-garde design delivers unmatched support and minimizes post movement, promising a sturdy and enduring fence for your River Hills estate. With this innovative approach, your fence stands firm, adding to your property's appeal and security.
#4 – Unmatched Precision:
In River Hills, WI, our building process is grounded in scrupulous attention to detail and stringent adherence to top-tier standards. Utilizing superior materials like our high-quality cedar, we craft fences that blend stunning aesthetics with the robustness needed to withstand River Hills' diverse weather conditions. Trust in our expertise for a fence that truly stands out.

What types of fences does Milwaukee Fence Finders install in River Hills, WI?
We specialize in the installation of high-quality cedar, vinyl, chain link and ornamental fences in River Hills, WI. Our cedar is sourced sustainably, treated for enhanced durability, and crafted meticulously to match the aesthetic of your property.
Why should I choose Milwaukee Fence Finders for fence installation in River Hills, WI?
Milwaukee Fence Finders is your local expert, well-acquainted with the unique requirements and weather conditions of River Hills. Our commitment to quality, use of premium materials, and unparalleled craftsmanship make us the go-to choice for fence installations in River Hills.
How long does a cedar fence installation take in River Hills, WI?
The duration for a cedar fence installation in River Hills, WI, depends on the size and complexity of the project. Once we have an understanding of your specific needs, we can provide a more accurate timeframe.
Does Milwaukee Fence Finders offer custom fence design for River Hills homes?
Absolutely! At Milwaukee Fence Finders, we offer custom fence designs to suit the unique style and needs of your River Hills property. We believe in providing a fence that is both functional and complements your home's aesthetic.
How does Milwaukee Fence Finders ensure the longevity of their fences in River Hills, WI?
We ensure the longevity of our fences in River Hills by using premium grade cedar, robust stainless steel fasteners, and an innovative hourglass-shaped post hole design for enhanced stability. These elements, combined with our expert craftsmanship, result in a fence built to stand the test of time.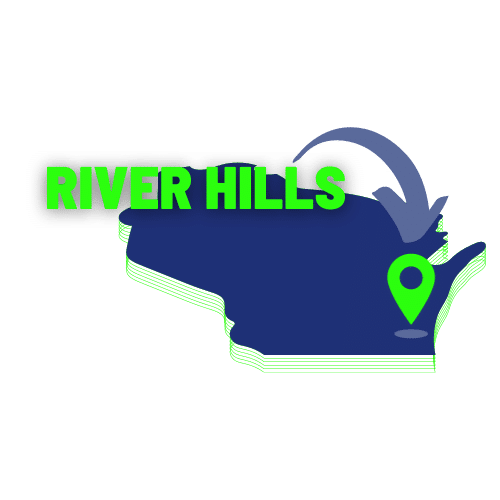 River Hills, WI Fence & Gate Repair
We're all too familiar with Wisconsin's fierce weather, aren't we? The scorching summers and frosty winters can really take a toll on our outdoor spaces, especially on our fences, decks, pergolas, and gazebos. It's absolutely essential to choose top-grade materials, designed to weather our unique climatic conditions. Cutting corners is a surefire way to invite trouble later on.
But let's face it, even the sturdiest fences can show wear and tear signs or sustain occasional storm damage. That's where we, Milwaukee Fence Finders, step in! We're not only pros at building new fences but also your reliable partners for repairing existing fences and gates, be it a charming front walkway fence or a robust driveway gate.
So, why choose Milwaukee Fence Finders for your fencing project in River Hills? Well, we're locals, just like you, with branches in Milwaukee, Waukesha, Madison, and of course, River Hills. We're immensely proud of our smooth, stress-free process that walks you through from the initial quote to the final installation. We're right there with you, every step of the way.
Our solid reputation rests on three pillars: superior fences, competitive pricing, and our steadfast dedication to your satisfaction. With more than a decade of experience installing fences throughout Wisconsin, we're ready to cater to all your fencing needs.
Want to know more? We're just a message away. Use the contact form by clicking the menu icon. Or, if you'd like a face-to-face chat, schedule a visit using our 'Book Now' feature. We'd be thrilled to drop in, assess your property, and provide a tailored quote.
River Hills Residential & Commercial Gates
And let's not forget the gates! The perfect companion to your fence, a finely crafted gate adds that final touch of class and security. We offer a variety of heights, materials, and styles to ensure your gate is a perfect match for your River Hills property. Let's team up and create something truly exceptional together!
Fence Regulations in River Hills, WI
As per the Village of River Hills construction guidelines, all fence installations must adhere to the established character of the village, aimed at preserving its natural beauty and residents' privacy. Notably, fences are part of the exterior alterations that require the review and approval of the Village's Building Board.
Key Regulations to Consider
An application for a building permit is necessary for any new fence installation or alteration. This application must be submitted by the first Monday of the month to be considered at that month's Building Board Meeting.
A Plat Survey is required for new fences. This survey should contain dimensions of the lot and elevations, location and dimensions of the house, garage, drives, and all utility buildings, and front, rear, and side setbacks of the house and all utility buildings.
The design and materials of the fence should be consistent with the architectural style of the village and the existing structures, and be environmentally appropriate. Use of natural materials is recommended.
Any change in plans, design, or materials after approval must be resubmitted to the Building Board.
Fence Height and Setback Requirements
Refer to the color-coded table below for fence height restrictions and setback requirements in different parts of the yard.
Front Yard (5 acre parcels or larger)
Side & Rear Yard (5 acre parcels or larger)
All Yards (2 acre parcels)
All Yards (1 acre parcels)
Older Structures (pre-May 1, 1995)
100 feet from the center of the road, 20 feet from side and rear lot lines
Note: The 'TBD' in the table above indicates that the original document didn't provide specific details on fence height restrictions. You should consult with the Village's Building Board or check the village's specific codes and ordinances for this information.
Steps to Obtain a Fence Permit in River Hills, WI
Following is a step-by-step guide to help you obtain a fence permit in the Village of River Hills:
Step 1: Prepare Required Documents
Before applying for a permit, gather and prepare the following required documents:
Provide two sets of plans in ¼ scale. This should include floor plans and all exterior elevations with lighting details for the fence.
Submit two plat plans or surveys for the fence. These should indicate all improvements, including their locations and distances to all lot lines.
Include 4x6 or larger photographs of the proposed modification area, including the primary elevation of the structure, all sides adjacent to the modification, and neighboring structures on the property.
Submit samples of the materials you plan to use for the fence, such as wood, metal, or vinyl. Manufacture brochures should be provided for exterior lighting fixtures, if any.
If your project involves more than just a fence, such as a new building or significant addition, provide two sets of landscaping plans. These should show the type and location of trees, shrubs, ground cover material, exterior lighting, fencing, patio areas, driveway pillars, and walkways.
Step 2: Submit Your Application
Once you have gathered and prepared all necessary materials, you can submit your application to the Village of River Hills Building Board for review. The Board may request additional information if necessary.
Step 3: Review and Approval
The Building Board will review your application and either approve or deny it. If approved, you will be issued a permit to build your fence. If denied, you may need to revise your plans and resubmit them.
Step 4: Construction
Upon approval, you can proceed with the construction of your fence. Ensure that all work is done in accordance with the approved plans and follows all relevant codes and ordinances.
For more information or if you have any questions, please contact Elaine Schieble at 414-352-8213.
Note: The information provided above is based on the requirements as of May 2023. Please verify with the Village of River Hills as requirements may have changed.
River Hills, WI Fence Permit Application Download
Disclaimer:
The information provided by Fence Finders LLC regarding building permits and regulations is for general informational purposes only. All information on the site is provided in good faith, however, we make no representation or warranty of any kind, express or implied, regarding the accuracy, adequacy, validity, reliability, availability, or completeness of any information on the site.
Disclaimer Cont.
While we strive to keep the information up to date and correct, we are not responsible or liable for any errors or omissions, or for the results obtained from the use of this information. Regulations and requirements may change, and the specific circumstances of your situation may affect the applicability of certain regulations.
We strongly recommend that you consult with your local municipality or a legal expert to understand the specific permit requirements for your fence installation project. Fence Finders LLC is not responsible for any decisions made based on the information provided on our site or in our communications.
By using our site or services, you agree to this disclaimer and our terms of service. If you do not agree, please do not use our site or services.